The Ultimate Guide to Managing Oily, Acne-Prone T-Zones
November 29, 2022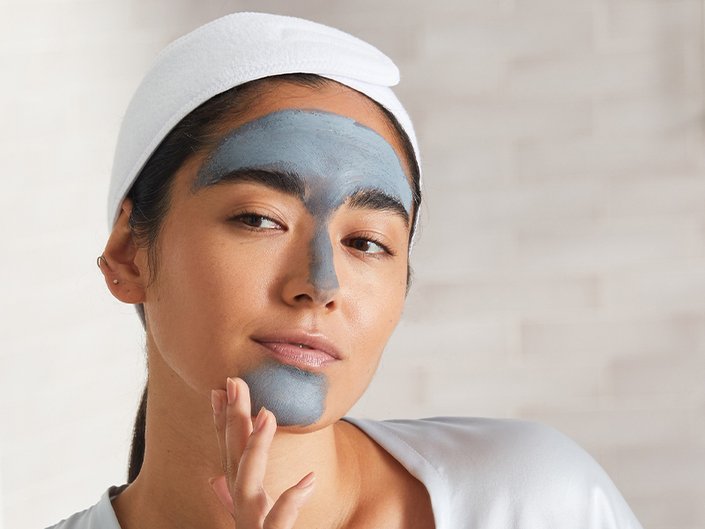 Picture the letter T; in your mind's eye, adjust it to the size of an index card. Imagine cutting it out and slapping it smack-dab between your brows. Voila! You've fashioned a rudimentary map of what's known as the "T Zone" in skincare. Ahead, we break down how to care for the skin in your T-Zone, why this area may be prone to breakouts for some and more.


What Is Your T-Zone?
Coined for its resemblance to the letter, the T-zone refers to the skin that covers "the forehead, nose and chin," notes NYC-based dermatologist Dr. Hadley King. Sarah Akram, a celebrity esthetician, echoes this sentiment: "Essentially, [it's] the center of your face."

The T-Zone occupies central facial real estate and houses pores just like the rest of the face. Like all pores, pores along the T-zone have oil glands, which produce natural oils, otherwise known as sebum. These oils function as our biological moisturizer, if you will, and can help maintain softness and balance, in addition to adding a layer of protection between skin and the elements. As with anything, however, too much of a good thing — sebum-churning, in this case — can impose challenges.

Oily T-Zone Causes
So-called "oily skin" is a product of overzealous sebum production. The T-Zone, with its notably higher concentration of oil glands is particularly prone to oiliness. An over-oiled T-Zone may appear shiny along the forehead, down the nose and center of the chin. Oftentimes, oily T-Zones appear to have a sheen in photos (particularly in flash photography!).


Acne-Prone T-Zone Causes
In addition to setting the stage for shine, an oily T-Zone is fertile ground for blemishes to crop up: In excess, sebum is comedogenic (pore-clogging), which, in and of itself, can lead to pesky pimples. Adding external factors — dirt, makeup, pollutants, etc. — into the mix paves the way for whiteheads and blackheads.

Excess sebum production is attributable to an array of possible causes. According to Dr. King, teens and young adults are often at the mercy of hormone fluctuations; fluctuations that can directly correlate with excess oil production and shiny T-Zones. With age, however, hormones can stabilize — often enough to balance oil production and, thus, tamp down on T-Zone shine.

This is not always the case, of course; adults of virtually any age can experience T-Zone shininess. Some skin is oilier by nature, and that's perfectly normal! (In fact, oiliness may help maintain youthful-looking suppleness as skin matures; mature skin may be more prone to dryness, which may exacerbate the appearance of fine lines and wrinkles.)
Nevertheless, caring for an oily T-Zone can be challenging. Luckily, supplanting shininess with a more even, matte finish is possible with the help of a few skincare ingredients and techniques.

Below, 11 expert tips for mattifying an oily T-zone — plus, the exact ingredients worth seeking and a list of skincare products that fit the bill.


11 Expert Tips for Managing Oily T-Zones
1. Cater to Combo Skin (If You Have It)
"Oily/acne prone T-Zones should not assume that the entire face is oily/breakout prone," celebrity esthetician Sarah Akram shares. "The surrounding area outside of your T-Zone might be dry [or] sensitive," she says, "in which case you would treat each area accordingly." For instance, clarifying toners containing the likes of salicylic acid, lactic acid and tea tree oil can be pressed into the T-Zone, or target area, she shares, but should be avoided on the perimeter "if you consider your skin type combination and the perimeter is dry."


2. Moisturize Strategically
In a similar vein, while an oily T-Zone may make you want to skip moisturizer entirely, it's still important to keep the skin hydrated. Specifically, Dr. King advises strategic moisturizer application to address skin that's both oily in the T-Zone area and dry in the surrounding area. "Lighter moisturizers can be used in [oily] areas, with heavier moisturizers for drier areas." For example, you may want to use a lightweight, water-based moisturizer on the T-Zone, and a heavier, oil-infused cream on the cheeks to prevent dryness.


3. Carry Blotting Papers
If you're prone to midday shininess in the T-Zone, consider carrying blotting papers — lightweight, tissue-like slips that absorb excess oil in a few gentle pats. "Blotting papers can be used throughout the day to help manage oiliness," notes Dr. King. In a pinch, (clean!) toilet seat covers can work, though a pack of blotting papers like NYX Professional Makeup Matte Blotting Paper is much more convenient, effective and easy to carry.


4. Look for Oil-Absorbing Skincare Ingredients
"Cleansers and masks that contain oil-absorbing ingredients like clay and charcoal can be used on an oily T-zone," advises Dr, King. As always, follow the directions on your clay mask to avoid overdrying the skin, and keep your use of intense clay masks to a minimum. Once per week is often ideal.


5. Seek Salicylic Acid
Both experts recommend products with salicylic acid for breaking up excess oil. A subset of the beta-hydroxy-acid (BHA) family, salicylic acid is oil-soluble, meaning it can break up other oils, including sebum. Unlike alpha-hydroxy-acids, which are water soluble, salicylic acid "can penetrate pores to gently exfoliate and remove excess sebum," explains Dr. King.


6. Add Alpha Hydroxy Acids
In addition to an oil-busting BHA (salicylic acid), Akram advises looking for products that contain alpha-hydroxy-acids, too. Also known as AHAs, the category includes ingredients like glycolic, lactic, and citric acids, each of which can help break up dead skin cells. In doing so, AHAs resurface the skin and clear away debris that could potentially mix with excess oil to create blemishes.


7. But Avoid Over-Exfoliation
While it may be tempting to pile on the acid-spiked toners or employ an exfoliating face scrub numerous times to nix the shine, there is such a thing as too much exfoliation. "Do not over-exfoliate!" urges Akram. Doing so can actually cause oil glands to double down on oil production to compensate. Moreover, too much exfoliation can weaken your skin barrier, which is crucial in maintaining balance and healthy moisture.


8. Cleanse Consistently
Falling asleep in your makeup, or forgoing face wash after a sweaty workout are two cardinal skincare sins, particularly for oily and acne-prone skin types, as both scenarios introduce extra debris into pores. Perhaps less obvious: the benefit of cleansing consistently, even if neither of the aforementioned situations apply. According to Akram, oily and acne-prone skin types should consider cleansing not just once, but twice per day — once in the morning, and once at night. Doing so ensures removal of excess oil and any debris that may have accumulated in pores to prevent blemish-causing buildup.


9. Befriend Foaming Cleanser
Consider the type of cleanser you're using, and assess whether it could be contributing to oiliness. "To combat the oiliness, instead of using a creamy rich cleanser, opt for foam or gel-based cleansers," advises Akram. "Choose a cleanser that contains oil-control, acne fighting ingredients." (She loves the Environ Botanical Infused Sebu-Wash Gel Cleanser which contains ingredients such as salicylic acid, tea tree oil and citric acid and "work to remove excess surface oils — without stripping the skin.")


10. Consider a Weekly Purifying Mask
According to both pros, it's prudent to introduce a deep cleanse into your routine once or twice per week. Purifying masks infused with the likes of clay are an excellent option to do so, as they can "draw out excess oil," notes Akram, and control pore congestion — ultimately, minimizing excess oil in the T-Zone.


11. (Re)introduce Retinol Into Your Routine
Retinol, a vitamin A derivative with excellent anti-aging powers, can also reduce excess sebum production, and tighten the appearance of overly oiled pores, notes Akram. If you've tried retinol for anti-aging benefits, only to stop at the sight of flaky, dry, red skin, consider re-introducing a retinol serum to your routine for the sake of balancing oiliness. Remember, retinol often takes time for skin to adjust to its power, hence the dreaded dryness stage. If you're not ready to deal with the adjustment period, consider looking for a gentler retinol serum. Your dermatologist can help you determine if retinol is right for you and what products your skin may be able to tolerate.


Best Skincare Products for Oily and Acne-Prone T-Zones
Infused with glycolic acid, this exfoliating toner is gentle enough to use every day. It contains 5% glycolic acid and is devoid of fragrance, a potential irritant for sensitive skin. Simply swipe over freshly cleansed skin to reveal fresh, smooth-looking skin. Aloe vera soothes and hydrates skin on contact to prevent excess dryness and irritation.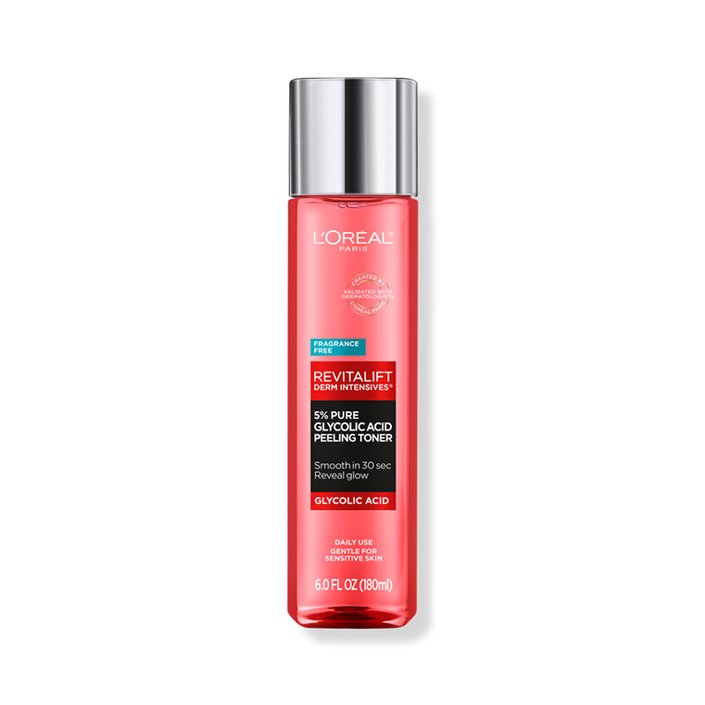 Balance is the name of the game when it comes to addressing oily T-zones and dry cheeks. This ultra-hydrating moisture is a key player in this domain; infused with adaptogens, known for their balancing prowess, it keeps skin supple in all areas without adding excess greasiness in the T-Zone. We love this deeply nourishing option in the winter months, when skin is particularly prone to tightness and dryness.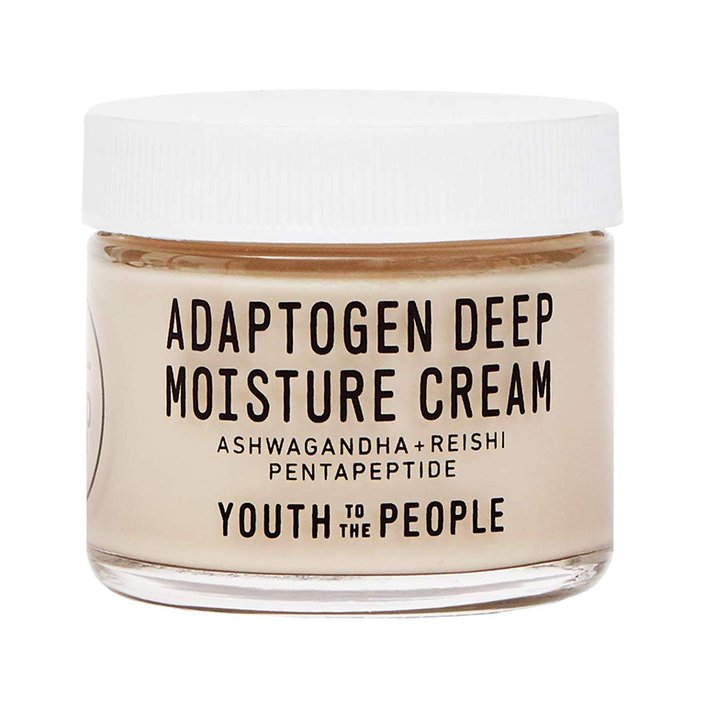 Even oily skin requires hydration, especially in light of all the acid-based products you may be using to clear excess sebum. This deeply-hydrating, creamy moisturizer leaves skin feeling soft, albeit without imparting any oily residue. Instead, the finish is mattifying, which is perfect for cutting down on shine in the T-Zone area.
This lightweight, oil-free breakout-banishing serum, formulated with 2% salicylic acid, is an excellent addition to your skincare repertoire if you're prone to acne on your T-Zone. It also checks the box for AHAs, thanks to its infusion of gentle lactic acid. Hardworking in its blemish-busting powers as it may be, the serum aims to leave skin feeling balanced and not overly tight thanks to its infusion of postbiotic ferment.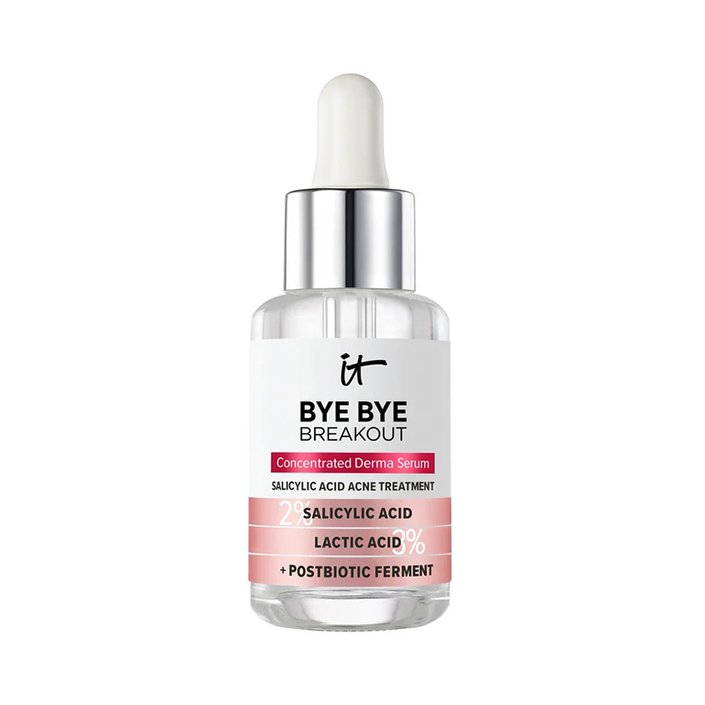 Like a blotting paper in a lightweight lotion, this luxurious formula — housed in a stunning tube to boot — is an excellent pre-makeup primer for oily skin. Simply apply in the morning, prior to your foundation, for mattifying magic that prevents T-Zone oiliness throughout the day. In addition to tamping down on excess shine, this primer reduces the appearance of large pores for a smoother-looking base.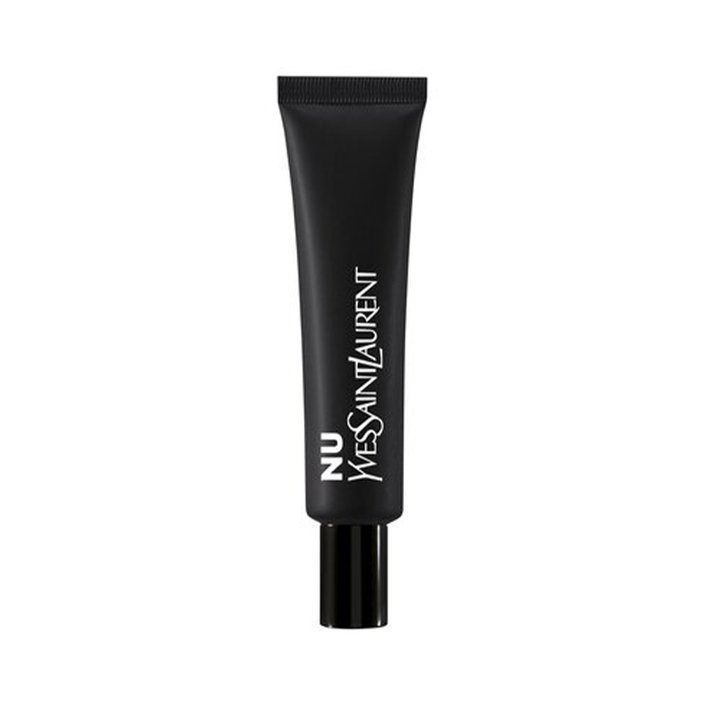 Another BHA-powered serum, this launch from La Roche Posay plays beautifully under ensuing skincare products without pilling. It dries down in a flash, making it an addition that can be easily incorporated into any existing skincare routine. In addition to nixing existing T-Zone blemishes, it helps prevent new ones from cropping up by keeping pores balanced and clear.
Proper removal of makeup, dirt and additional grime that can accumulate in oily pores throughout the day is essential in keeping the T-Zone clean. This micellar water is a stellar post-cleansing step, as it ensures every bit of debris has been swept away. The formula contains charcoal, which is known to purify pores by drawing dirt out in a magnet-like fashion.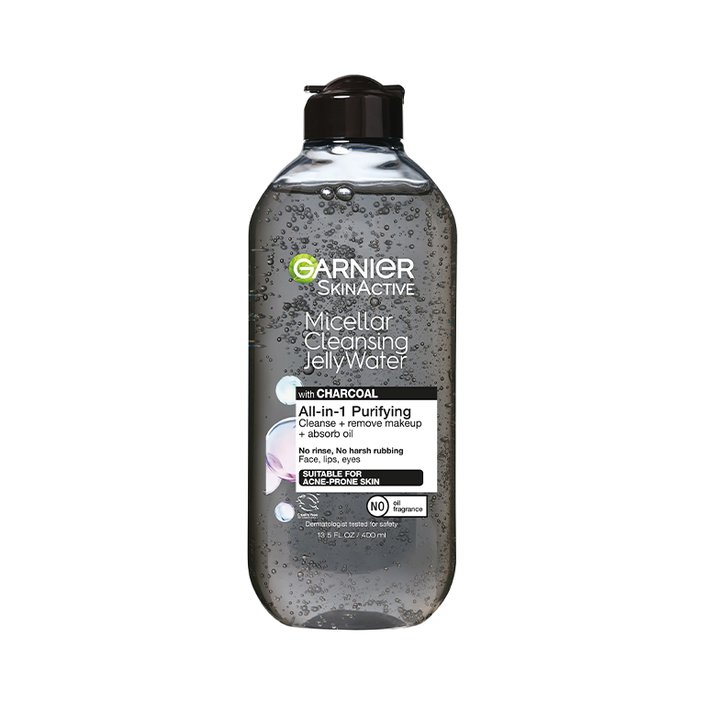 Read more

Back to top