Oily T-Zone? Here's How to Deal
July 21, 2021
If you have combination or oily skin, chances are you're all too familiar with a shiny T-zone. If that isn't enough, you're probably no stranger to clogged pores either. While it can be tricky to deal with, there are ways to restore balance to your skin and diminish shine. Keep reading to find our tips for managing an oily t-zone. 
Cleanse Your Skin
The first step in caring for your skin is finding the right face wash. The goal here is to remove impurities, dirt and — you guessed it — excess shine from your T-zone without completely eliminating your skin's natural oils. This can irritate your skin and cause your skin to produce more oil to compensate. If you have an oily T-zone accompanied by drier patches, it's especially important that your cleanser doesn't dry out the rest of your skin. For a mild, mattifying cleanser that won't strip your skin, we recommend the Vichy Normaderm PhytoAction Daily Deep Cleansing Gel. Stick to a cleansing schedule of twice per day, once in the morning and once at night.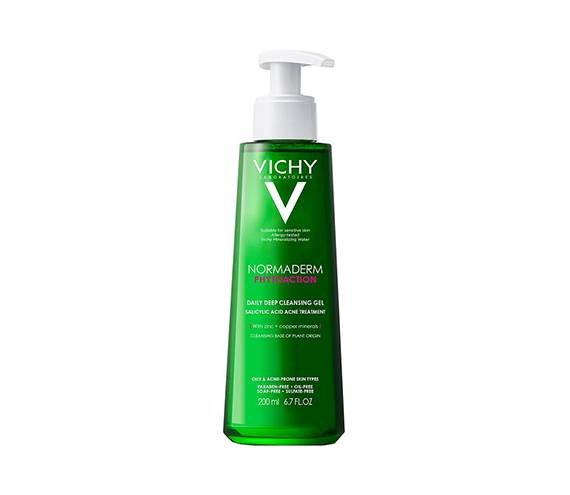 Use a Glycolic Acid Serum
If pore size is a concern, know that you can't shrink them, but you can minimize their appearance. To refine the texture of your skin for smaller-looking pores, try a glycolic acid serum. Glycolic acid is an exfoliating alpha-hydroxy-acid (or AHA) that helps sweep away pore-clogging dead skin cells, excess oil and other debris that make pores look bigger. We recommend a gentle glycolic acid serum, like the IT Cosmetics Bye Bye Pores Serum.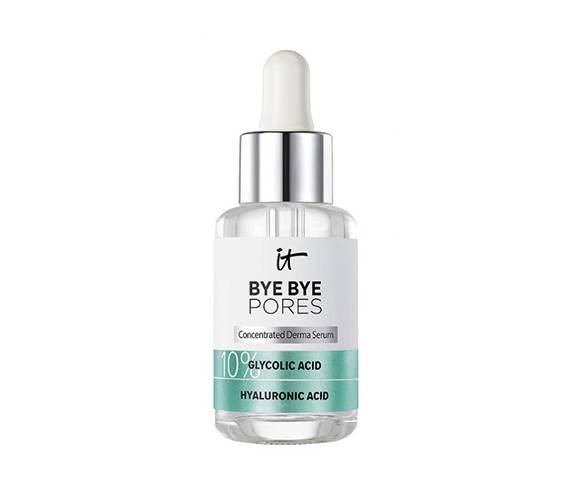 Apply an Oil-Free Moisturizer
An oily T-zone indicates excess sebum production, which could be a result of dehydration. So while it's tempting to skip moisturizer, the right formula can actually help balance your skin.  We recommend a lightweight, oil-free moisturizer like La Roche-Posay Effaclar Mat. Apply the formula sparingly on your T-zone for long-lasting hydration without a greasy-looking finish.
Blot Away Excess Oil 
If you have oily skin, you know the struggle of that midday shine. To sop up excess oil in a pinch — without ruining your carefully crafted beat — reach for blotting papers. Pop a pack in your handbag and you're all set for on-the-go touch-ups throughout the day as needed. Our favorite are the NYX Professional Makeup Blotting Papers.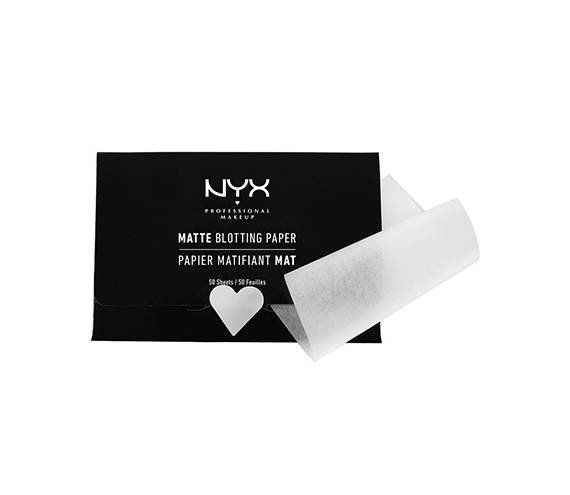 Multi-Masking Is Your Friend
For those with oily complexions, allow us to introduce you to clay masks. If you aren't familiar, clay masks can help mattify the skin and address clogged pores (check out our favorites here) . If you have combination skin, try the multi-masking approach and apply a hydrating face mask on your dry patches and a clay one one on your T-zone.
Be Picky With Your Makeup
Just like finding the right cleanser and moisturizer is key, using the proper cosmetics is also important. When applying makeup, start with a primer that can help reduce excess shine, like the L'Oréal Paris Infallible Pro Matte Lock Primer. When it comes to foundation, look for a mattifying formula. If your skin is still looking a little too shiny for your liking, dab a setting or pressed powder, like the NYX Professional Makeup Can't Stop Won't Stop All Day Mattifying Powder, onto your T-zone.
Photo Credit: Chaunte Vaughn
Read More: 
Why Your Oily Skin Is Getting Even Oilier
The Best Skin-Care Routine for Oily Skin
This Is the Right Way to Double Cleanse Oily Skin
Read more

Back to top