How to Soothe Irritation After Waxing — and Prevent It From Happening Again
October 17, 2022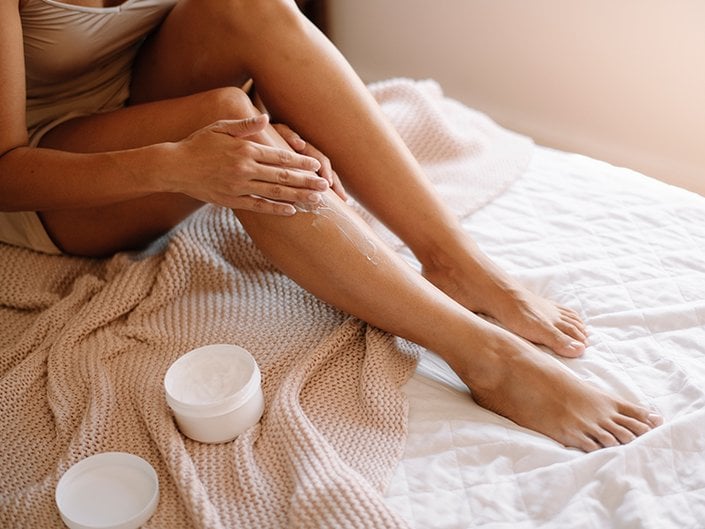 Whether you go the DIY route or visit a professional, waxing can be a painful process, especially if you have sensitive skin. But rest assured, there are ways to help soothe irritation, itchiness and bumps after waxing. Read on for waxing after-care tips and tricks and learn how to prevent adverse effects in the future.
How to Deal With Post-Wax Irritation and Bumps
Avoid Exfoliating Post-Wax
After getting waxed, you'll want to avoid scrubbing the area with any physical or chemical exfoliants, especially if there are any bumps present. Instead, take a lukewarm shower and use a hydrating, creamy body cleanser to wash and soothe affected skin. We like the CeraVe Hydrating Body Wash because it's formulated with ceramides and hyaluronic acid, which help skin retain much-needed moisture. Another favorite is the La Roche-Posay Lipikar Wash AP+ Moisturizing Body and Face Wash; it's formulated specifically for dry, sensitive skin and is accepted by the National Eczema Association.
Grab an Anti-Inflammatory Cream
There are many over-the-counter creams formulated to help minimize the appearance of mild to moderate redness or swelling. Try a hydrocortisone cream from the drugstore to help soothe your post-waxing bumps.
Be Patient
Dealing with red bumps and ingrown hairs can be frustrating, but it's important to be patient during the healing process. Everyone is different, so it can take anywhere from a few days to a few weeks for the irritation to subside. If your skin still looks red and bumpy after some time has passed, or it starts to get worse, head to your dermatologist's office for additional suggestions on how to care for your irritated skin.
Apply a Cold Compress
Applying ice or a cold compress to the waxed area multiple times a day may help provide some comfort. Use an ice pack or wrap ice in a clean cloth.
Avoid Touching the Area With Dirty Hands
Touching your freshly waxed skin with dirty hands can introduce dirt and bacteria into pores. And while it's tempting to pick at any red bumps or ingrown hairs, leave them alone. Picking at them could lead to infection or scarring, which will only prolong the healing process.
Wear Loose Clothing
Wearing loose-fitting clothing after waxing will help prevent chafing and potential irritation to the skin.
Don't Cover With Makeup
If your upper lip, eyebrows or any other part of your face is irritated after a wax session, it might be tempting to cover it up with some concealer or foundation. But applying makeup on newly waxed skin can cause further irritation or breakouts. Ask your waxing professional how long you should wait before breaking out the concealer.
Use a Post-Shave Oil
A post-shave oil will help moisturize the just waxed area and help reduce the appearance of redness or irritation. We love Fur Oil, a product formulated with grapeseed oil, clary sage oil and tea tree oil to nourish and calm the skin. We also recommend the Selfmade Self Disclosure Serum which contains safflower oil, schisandra berry and arnica flower to alleviate discomfort and irritation.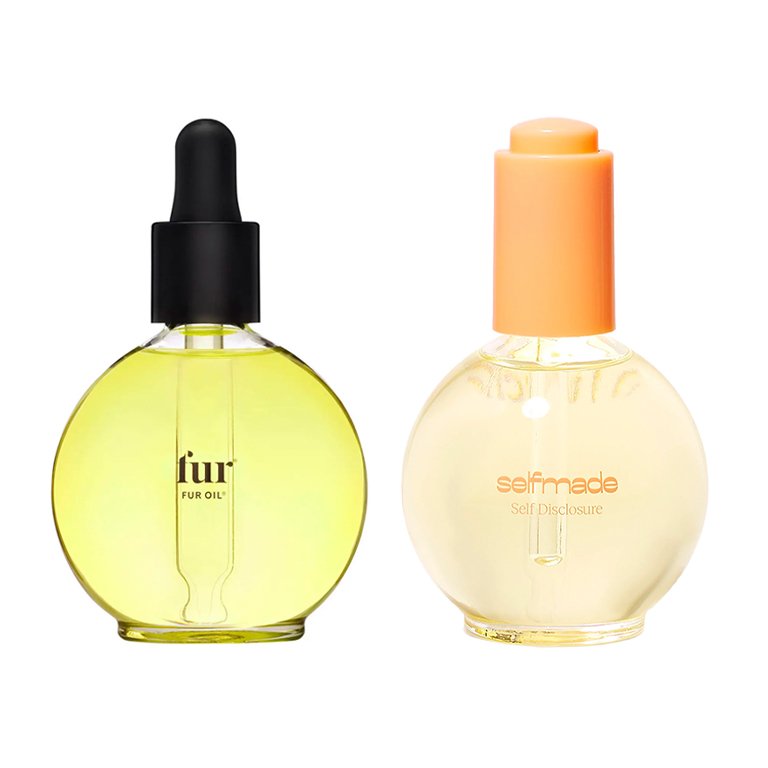 How to Prevent Post-Wax Irritation and Bumps in the Future
If your skin is particularly sensitive and you find yourself experiencing irritation and bumps each time you wax, follow these tips.
Grow Out Your Hair
Give your hair time to grow out so you can get a cleaner, smoother wax. It's also important to grow out your hair in order to prevent your skin from getting stuck to the wax. That means no shaving between waxes.
Use a Gentler Wax
There are waxes formulated specifically for sensitive skin types, so look into using a gentler wax if you experience frequent irritation. We love the Flamingo Body Wax Kit, which has soft-wax gels to make the process easy. If you opt for professional waxing, ask your waxing technician if they have sensitive skin-friendly options available, such as sugar wax.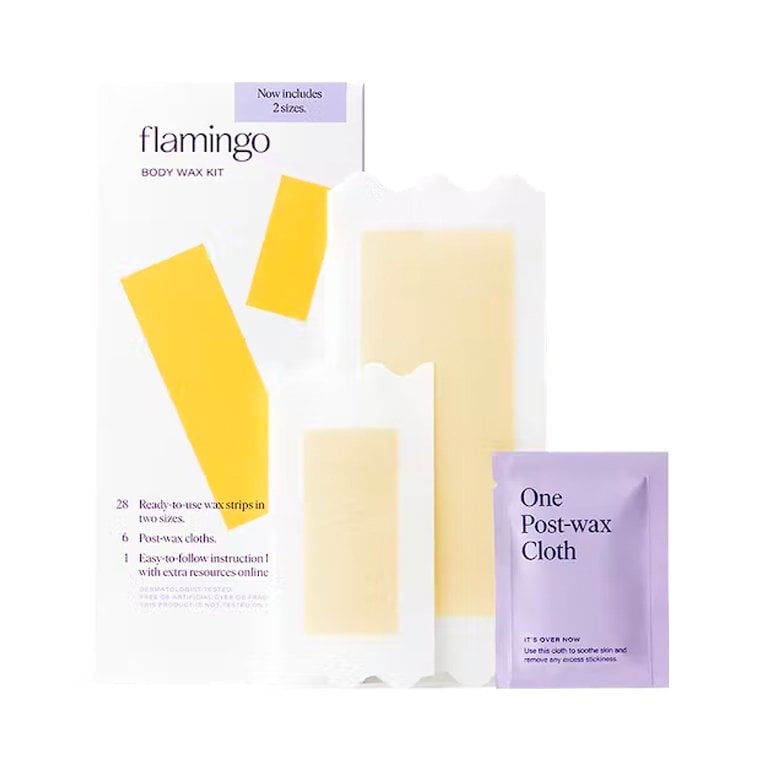 Give Skin a Pre-Wax Exfoliation
Lightly exfoliating the skin prior to waxing can help eliminate any lingering dirt and bacteria that can clog your pores, as well as loosen any ingrown hairs. Just make sure you exfoliate at least 12 hours beforehand. If you're looking for a gentle yet effective exfoliator, we love the La Roche-Posay Ultra-Fine Face Scrub for the face and the Kiehl's Gently Exfoliating Body Scrub for everywhere else. If you prefer a non-scrub, we love the Topicals High Roller Ingrown Hair Tonic that contains AHA and BHA to gently exfoliate the skin pre-wax.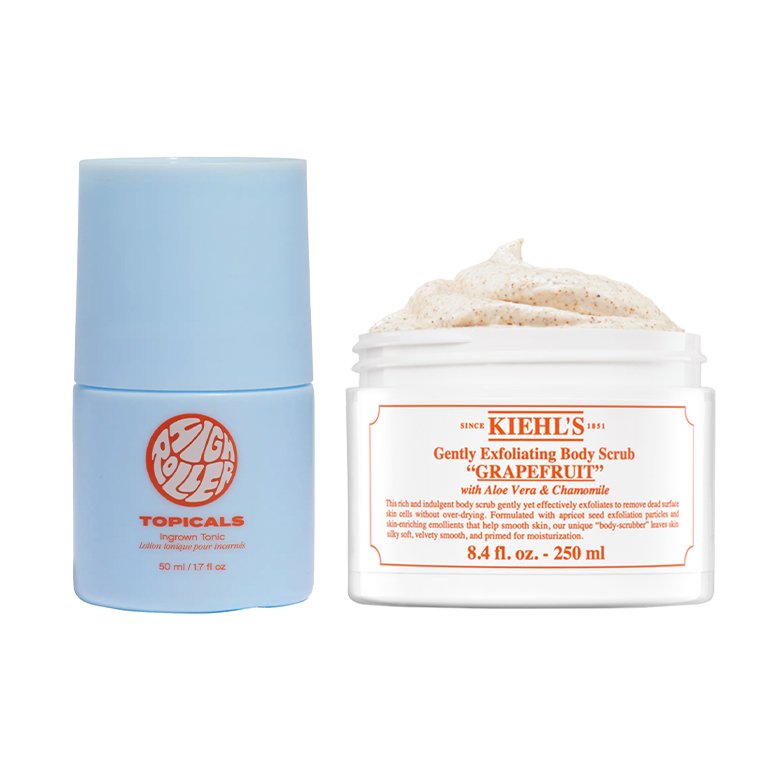 Apply Baby Powder Before Waxing
Slathering on wax without any powder can lead to tugging of the skin and irritation. Baby powder helps act as a barrier that absorbs any oils on the skin. If you're using soft wax, try applying a pre-epilation powder beforehand. This will act as a buffer between your skin and the wax.
Use the Right Temperature
Using extremely hot wax can cause burns, so it's best to follow the instructions and use the correct temperature. Wax that's too cold can also cause irritation and is much harder to peel off. Test the temperature by applying a small amount of wax on the outside of your hand before applying to your body.
Less Is More
If you're waxing on your own, remember that less is more. Go with a thin layer on a small area and avoid waxing any area more than once. Any leftover hairs can easily be plucked out with tweezers. And remember, ingrown hairs should be left alone.
Photo: Shutterstock
Read more

Back to top