Quizzes to Take for Personalized Skin and Beauty Tips
September 21, 2023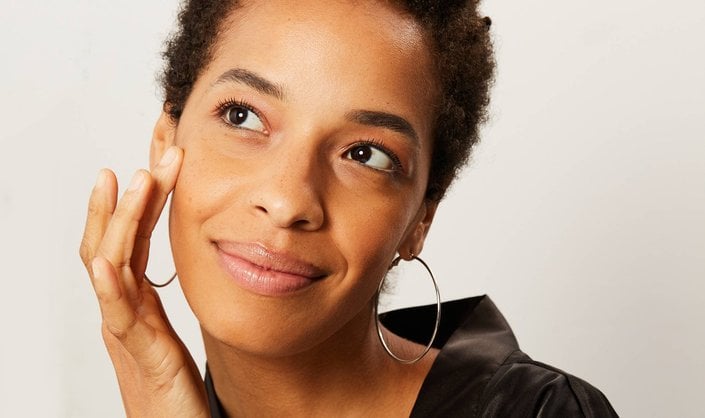 Quiz: Which Sunscreen Is Best for Your Skin Type?
We all know sunscreen is an essential step in every skincare routine, but finding one that works for your specific skin type can be tricky. Whether you're dry, sensitive, oily, acne-prone or somewhere in between, there's an SPF that you'll look forward to applying (and reapplying) every day. Take this short quiz for our editor-approved recommendations.
Quiz: Discover the Best Kiehl's Cleanser for Your Skin Type
No matter your skin type, a great skincare routine starts with the right cleanser. Take this short quiz to find the best one for you, whether you're looking to hydrate your skin, reduce oil and blemishes, increase your glow or balance a combination skin type.
Quiz: Which La Roche-Posay Serum Is Best for Your Skin Type?
Sometimes all you need is a simple serum revamp to upgrade your skincare routine. Whether your top skin concern is dryness, acne, signs of aging or discoloration, there's a serum that's made to address it. Below, answer three quick questions to find the serum that's best for your skin type.
Quiz: Which Skincare Sets Should You Gift This Year?
Whether you're shopping for a trend-driven teen, a skincare enthusiast best friend, a loved one who sticks to the skincare classics or a coworker in your company's gift exchange, let this quiz guide you to their perfect gift. We have sets at every price point, from a massive skincare vault complete with cool branded apparel for over $300 to a minimalist and much-loved cleansing and moisturizing duo for less than $20.
Quiz: Let Us Find Your New Favorite Drugstore Skincare Product
You shouldn't have to splurge to find a new skincare product you love. All of the picks in this quiz are under $30 (with some as low as $8!) and can be found on your next drugstore run. Answer three quick questions below to find your next drugstore skincare staple.
Quiz: Which Products Should You Add to Your Fall Skincare Routine?
As the seasons change, your skincare routine might be due for a refresh. Let us help you find your new fall go-tos based on your skin type, how many steps you want your regimen to include, and your current favorite skincare products.
Quiz: How Much Do You *Really* Know About Sunscreen?
We all know it's important to wear sunscreen, but did you know that factors like how much sunscreen you apply and how often you reapply can affect how much the SPF actually protects your skin? Before you spend another beach day lounging in the sun, take the quiz below to test your sunscreen knowledge.
Quiz: What Vitamin C Serum Is Right For You?
Sunscreen is key when it comes to preventing dark spots, but vitamin C is great if you need to do some damage control. Not only does it help fade existing dark spots, it prevents new discoloration from forming because it's a potent antioxidant that protects your skin from things like free radicals and UV rays. To find the right vitamin C serum for you based on your skin type and budget, take the quiz below.
Quiz: What's the Best Cleanser for Your Skin Type?
We all know the importance of washing the day's makeup and impurities off the skin, but the cleanser you use can make a difference. There are foaming face washes designed to target excess oil and acne without stripping your skin, creamy formulas that nourish dry skin and fragrance-free washes for those who are on the sensitive side. Find the cleanser to start your skincare routine within this easy quiz.
Quiz: How to Find the Best Moisturizer for Your Skin
Whether your skin is oily, dry or a temperamental combination of both, a good moisturizer is key for soft, balanced skin. But not all moisturizers are created equal. Some are rich, velvety creams that dry complexions will happily soak up, while others are water-based formulas that feel light as air on the skin. Take this short quiz to find out which moisturizer is right for you now.
Quiz: What's My Skin Type?
In order to find products that work for you and to build the perfect routine, understanding your skin type is key. Pro tip: If you have oily skin, pore-minimizing formulas and lightweight moisturizers are going to be a must; however, if you have dry skin, gentle cleansers and rich creams are your friends. Determining which type best represents your skin can be the tricky part, but we're here to help. Find out whether your skin is oily, dry, combination or normal in this quick quiz.
Read more

Back to top