How to Determine Your Skin's Tone and Undertone
January 27, 2020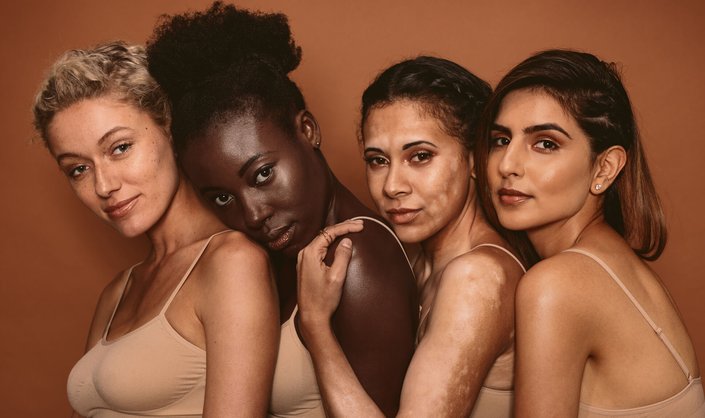 As if finding a foundation that's long lasting, not cakey and looks natural isn't already hard enough, there's also the feat of choosing the right color. It's never as simple as determining that you're light or dark and then reaching for that shade in a foundation range. Yes, you need to find face makeup that's a match for your skin tone, but you'll also need to take your skin's undertone into consideration. To avoid grabbing a foundation that looks off, we're sharing our best tips and tricks to determine your skin tone and skin undertone.


How to Determine Your Skin Tone
Your skin tone refers to the natural color of your complexion, which can range from fair to deep. If you have a mirror on hand, you should be able to sleuth out the answer to where you fall within that range. When attempting to determine your skin tone, don't look at the center of your face. Rather, focus on your jaw to get a true idea of what your skin tone is. The reason being, the skin along your jawline is typically impacted the least by skin color changes. Take a look at your face and use the following guidelines to help ascertain whether your skin tone is fair, light, medium or deep:

If you have a fair skin tone … your skin is very light, and chances are it burns easily. 

If you have a light skin tone … your skin is generally light-colored but has a bit more color to it than that of your fair-skinned friends. 

If you have a medium skin tone … you can't describe your skin as super light or super dark — you're caught in the middle.

If you have a deep skin tone … your complexion is dark. 


How to Determine Your Skin's Undertone
Learning your undertone isn't nearly as easy as determining your skin tone. While your skin tone is the shade of your skin, undertones are the colors that come through your skin and affect the overall hue. The three main undertones that are present in the skin are: cool, warm and neutral. Cool undertones appear in your complexion with hints of blue or pink, while warm undertones appear more yellow or peachy. If your undertones are neutral, you're not too ruddy or too sallow.

Finding your undertone requires more than eyeballing your skin, but it doesn't have to be overly complicated. Try the following eight tricks to determine which undertone you have:


1. Check the Inside of Your Arm
Go ahead and flip your arm over and look at the veins that mark your wrist. If they appear blue or purple, it's a sign that your skin is cool-toned, while green veins indicate warm-toned skin. If you aren't sure which yours look like or if they are a mixture of both, your undertone may be neutral. 


2. Put Paper Up to Your Face
Place a piece of white paper against your bare face and it should help solve the mystery of your undertone. The white will create a cast of color on your skin. If your face suddenly appears pink or blue, you're cool. If you look yellow, you're warm. 


3. Look Behind Your Ear
It goes without saying that you should determine your undertone when your face is makeup-free, but even with a clean complexion, certain skin conditions (like acne for instance) can mask your true tone. If you think that may be the case for you, have a friend take a peek behind your ear. The skin there is less likely to be affected. If the skin has a yellowish hue, your tone is warm. If it's pink, you have a cool tone. 


4. Consider Your Jewelry Preferences
Believe it or not, being partial to gold or silver jewelry could say something about your undertone. If you think gold complements your skin tone the best, your undertone is likely warm, whereas looking good in silver indicates a cool undertone. Notice no difference? That's a sign that your undertone is neutral. 


5. Keep Your Eye and Hair Color in Mind
Your eye and hair color can play a part in determining your undertone. While it may not always hold true, typically people with cool undertones have eyes that are blue, gray, greenish-blue or deep brown and hair that has blue, silver and ash undertones. Those with warm undertones often have eyes that are green, hazel, amber or warm brown and hair with gold, red, orange or yellow undertones.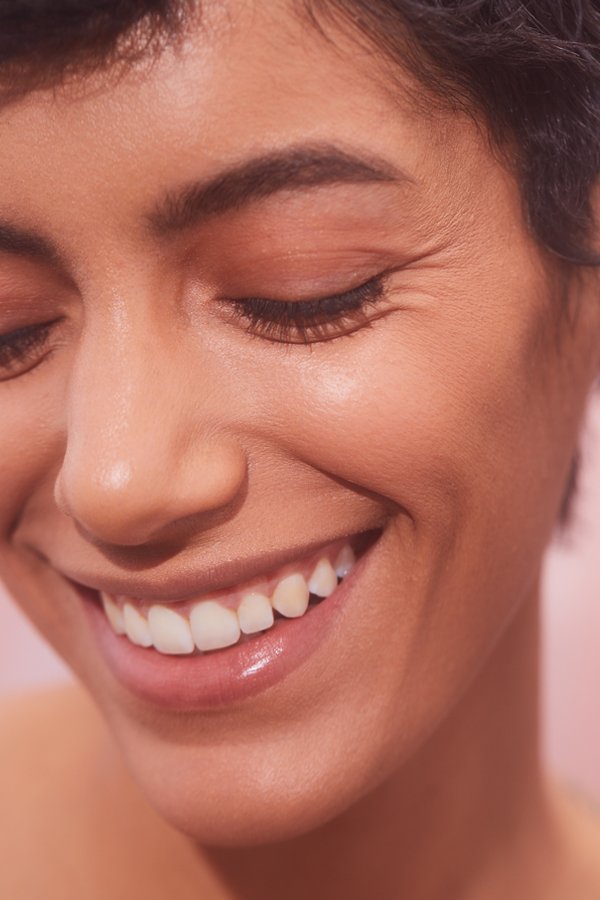 6. Think About the Sun's Effects 
As you know, not everyone reacts the same to the sun. If you're warm-toned, chances are you count yourself lucky for your ability to tan without burning. Your skin turns a golden brown in the sun, while people with a cool tone often will burn when exposed to the sun. Either way, you should be slathering your skin with broad-spectrum SPF 15 or higher every day, and reapplying at least every two hours when you're in the sun. 


7. Review Your Neutral Clothing
Head to your closet, pronto. If you open your wardrobe and are met with an array of stark blacks and whites — intermixed with your colors, of course — it's probable that you're cool-toned. On the other hand, if your basic clothing pieces are mostly brown or off-white, chances are you're warm.


8. Find the Colors That Suit Your Skin
Not everyone is meant to rock the same colors. The bright pink lip color that looks to-die-for on your best friend may not work for you, while your favorite blue sweater may not flatter your friend. And it's all because of your different undertones. If you have a warm undertone, wearing warm colors like yellows and oranges is always a good idea. If you have a cool undertone, you'll want to wear — you guessed it — cool-toned clothing and makeup. Blues, pinks and purples are all safe choices.

Read More:
7 Hyaluronic Acid Products to Help Hydrate Your Skin This Winter
This Is Why You Get Dry Skin Around Your Nose
The Best Eye Cream Ingredients to Target Your Skin Concerns
Read more

Back to top