How to Combine Vitamin C, Retinol and Hyaluronic Acid in Your Skincare Routine
August 04, 2023
Unless your skincare routine doesn't go beyond using the most basic cleanser and moisturizer, there's a strong possibility that you're already using vitamin C, retinol and/or hyaluronic acid to help keep your skin looking its best.
These popular ingredients can be found in a variety of skincare products and offer compelling complexion benefits. To find out how to use them together, we consulted with board-certified dermatologists Dr. Erin Gilbert, Dr. Dendy Engelman and Dr. Ted Lain. We've also rounded up some of our favorite skincare products including each of the ingredients, ahead.
Vitamin C
What Is Vitamin C?
Vitamin C, also known as L-ascorbic acid, is a powerful antioxidant found in citrus fruits and leafy greens. It is commonly used in skincare products like serums and moisturizers.
The Benefits of Using Skincare Products With Vitamin C
When used in skincare formulations, vitamin C can make a major difference in the evenness of your skin tone and hyperpigmentation. According to Dr. Gilbert, vitamin C has been shown to brighten the appearance of skin and help neutralize the damage from free radicals. "A vitamin C serum will be most effective in delivering to the cellular level," says Dr. Engelman. "Serums have the highest concentration of active ingredients, and they have smaller molecules, which allows these actives to penetrate further."
Retinol
What Is Retinol?
A type of retinoid derived from vitamin A, retinol is a key anti-aging ingredient in skincare. It's often heralded as an anti-aging powerhouse, but it delivers a range of skincare benefits in addition to minimizing the look of fine lines and wrinkles.
Benefits of Using Skincare Products With Retinol
"Retinol causes the top layer of skin to turn over faster, which helps to reduce the appearance of fine lines and wrinkles and gives your skin a fantastic glow," says Dr. Gilbert. If you're not concerned about fine lines or wrinkles, you can still benefit from using a retinol. This multitasking ingredient also addresses acne and uneven skin tone. "Retinol can deliver increased collagen production at prescription strength, improve tone and even skin's texture," adds Dr. Lain.
Hyaluronic Acid
What Is Hyaluronic Acid?
Hyaluronic acid is a star in the skincare scene, and for good reason. Found in moisturizers, serums and more, it is great for delivering and locking in hydration in the skin.
Benefits of Using Skincare Products With Hyaluronic Acid
"Hyaluronic acid binds 1,000 times its weight in water," says Dr. Gilbert. "It provides your skin with fabulous moisture, making it feel hydrated and look dewy." Hyaluronic acid is gentle and can be used on all skin types, including sensitive.
Can You Use Vitamin C, Retinol and Hyaluronic Acid Together?
You can — and should — combine all three skincare ingredients in your routine, says Dr. Gilbert. By using vitamin C, retinol and hyaluronic acid together, you'll receive all of the benefits detailed above. That being said, introducing new skincare products and ingredients into your routine isn't always easy. Thankfully, our experts weighed in on best practices. Below, find dermatologist-recommended morning and evening skincare routines that incorporate the three ingredients.
How to Use Vitamin C, Retinol and Hyaluronic Acid Together
In Your Morning Skincare Routine
Cleanse
No matter which ingredients you plan to pair together, you need to start with a freshly cleansed face. For the best results, look for a cleanser that's formulated for your skin type.
Apply a Vitamin C Serum
Dr. Gilbert suggests using a vitamin C serum immediately after washing your face in the morning, as it can increase the penetration of the product to help you achieve the best results. Try the Vichy LiftActiv Vitamin C Serum, which helps protect the skin from discoloration caused by pollution and has been shown to visibly increase radiance in 10 days.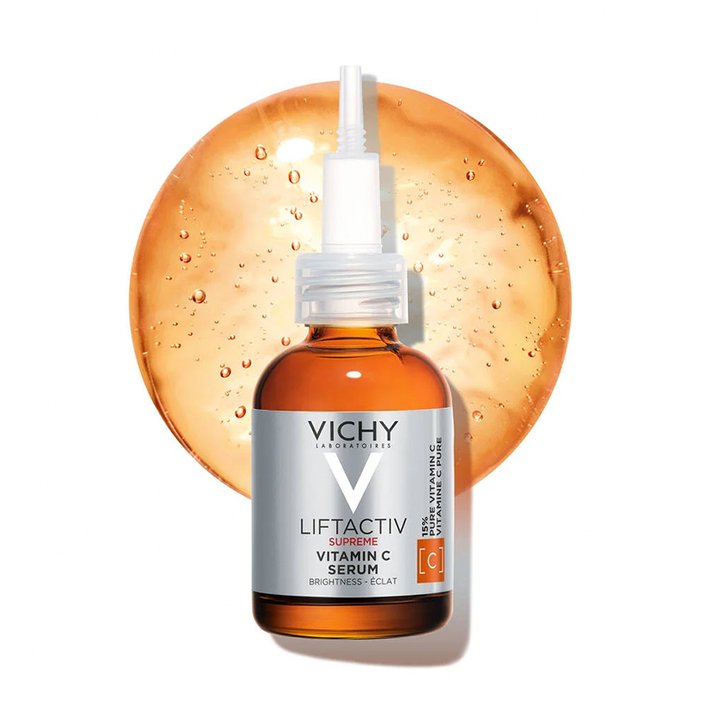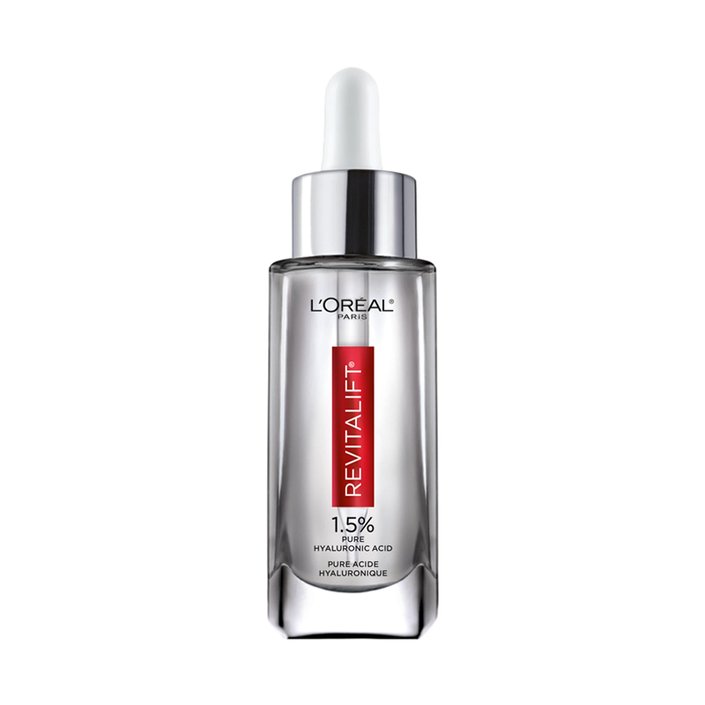 Don't Forget Sunscreen
Your morning skincare routine isn't complete without sunscreen. After your serums have fully absorbed into your skin, follow up with a broad-spectrum SPF of 30 or higher before you begin your makeup routine. No matter how good your skincare regimen is, wearing sunscreen is your best defense against premature signs of aging. We recommend the CeraVe Hydrating Sunscreen, a tinted formula that's infused with ceramides and niacinamide.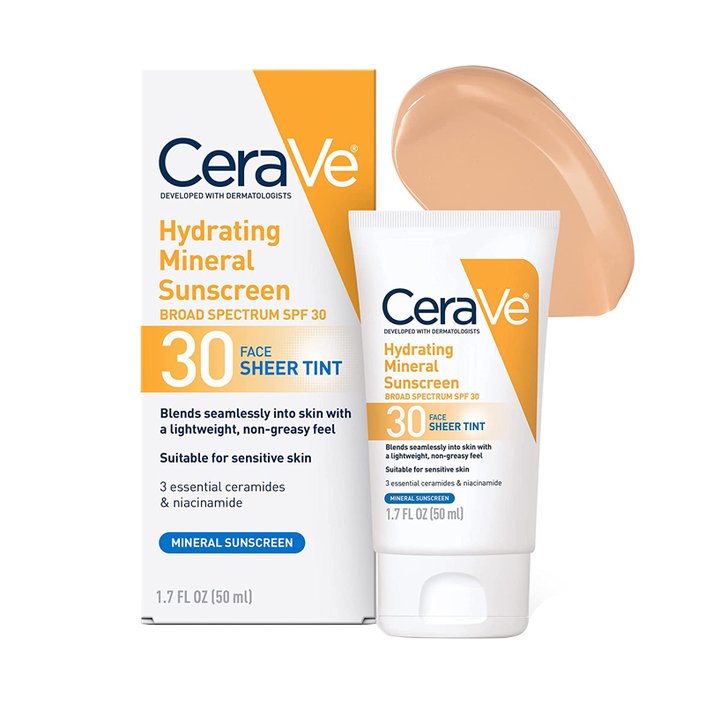 Your Evening Skincare Routine
Double Cleanse
Before heading to bed, you should wash your face — even if you're not wearing any makeup. Over the course of the day, your skin is exposed to aggressors like dirt and pollution particles. We recommend using a micellar water, like the Garnier SkinActive Micellar Cleansing Water All-in-1, to effectively whisk away stubborn makeup and dirt before following up with a gel or cream cleanser for a deeper clean.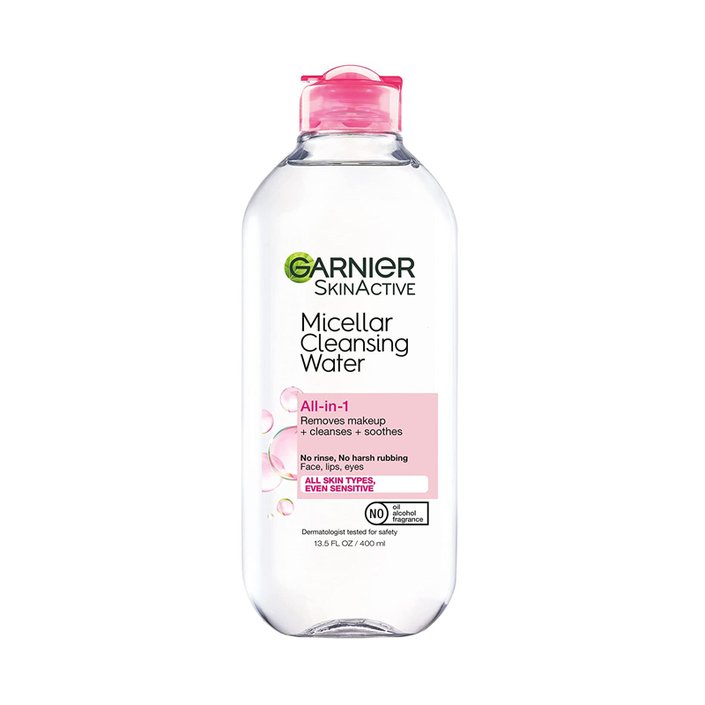 Use Retinol
Retinol isn't just for those with acne-prone or mature skin — anyone can use a retinol. The key is to start slow and gradually work it into your skincare routine so you don't cause skin irritation. If you're new to the ingredient, start by using a low concentration of retinol, like the SkinCeuticals Retinol 0.3, just once or twice a week and increase frequency over time, as needed. No matter how often you're using retinol, be sure you're applying it to clean, dry skin.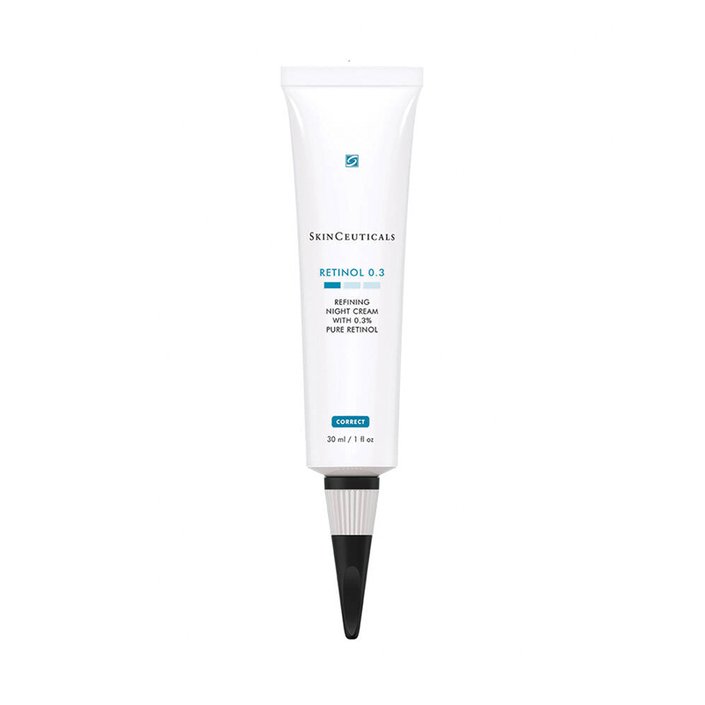 Because retinol can cause sensitivity to sunlight, it's better to apply it at night and follow with broad-spectrum sunscreen during the day. If you're new to retinol, you may consider incorporating a retinol-infused moisturizer into your routine, like the L'Oréal Paris Revitalift Retinol Pressed Night Cream. This formula also contains niacinamide which works to soothe the skin and combat the drying effects of retinol.
Moisturize
Retinol can be drying. While gradually building up to a higher frequency and potency can reduce how dry your skin becomes over time, it's still absolutely necessary to moisturize after you apply it. While dry skin types may need a heavier nighttime moisturizer, those with oily skin can opt for a formula that's more lightweight. One of our favorite rich, hydrating face creams that doesn't feel greasy on the skin is the Lancôme Advanced Génefique Night Cream.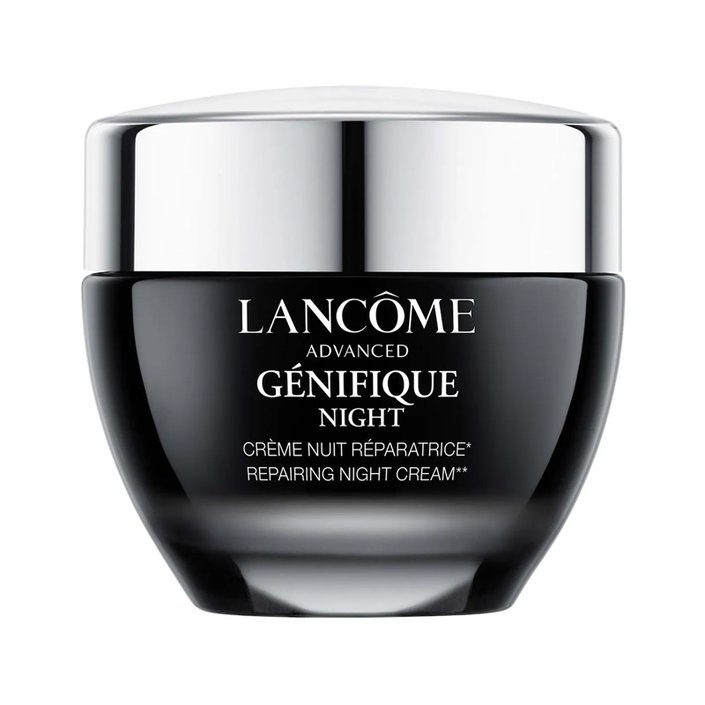 Other Editor-Approved Skincare Products With the Ingredients
Formulated with an effective 15% concentration of pure vitamin C, this daytime serum targets signs of aging such as fine lines and wrinkles and loss of firmness. It also helps to boost the brightness of your skin for a more radiant, healthy-looking complexion. Apply it in the morning after your cleanser and toner — and remember to follow it up with sunscreen.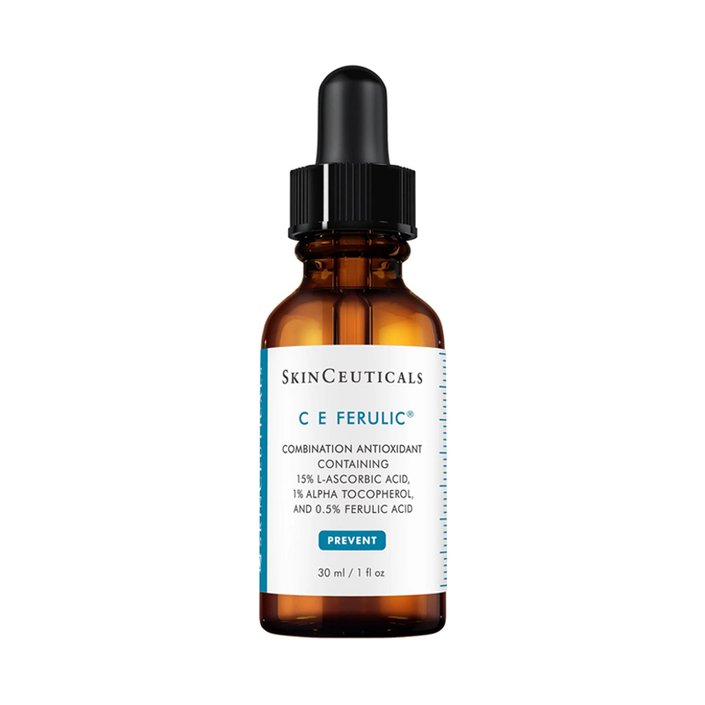 Want firmer, smoother skin? Consider adding the Kiehl's Powerful-Strength Vitamin C Serum to your skincare routine. Enriched with hyaluronic acid in addition to vitamin C, it works to boost the radiance and firmness of the skin while reducing the appearance of fine lines, wrinkles and pores.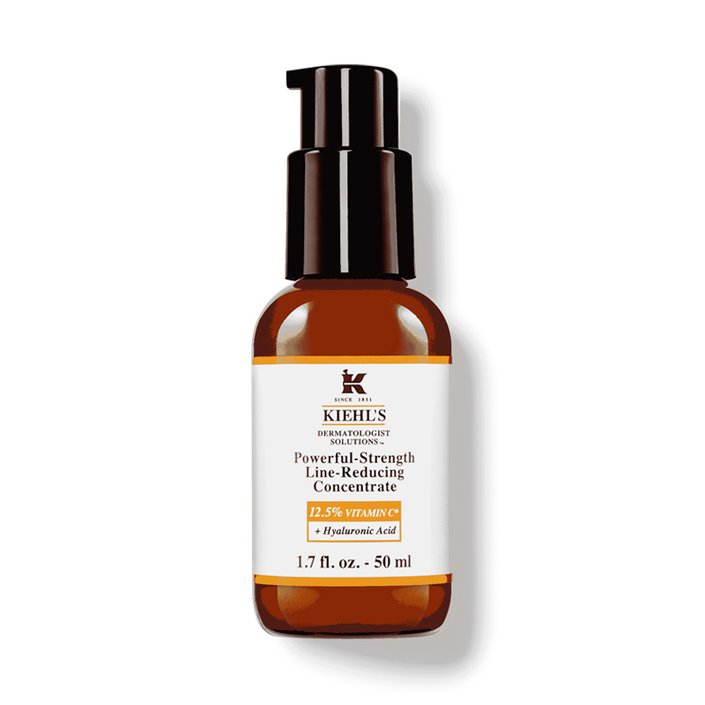 This night serum from Youth to the People contains retinal, which is an even more potent retinoid than retinol, to help achieve smoother, brighter skin. It evens out skin tone and texture, minimizes blemishes and improves the look of wrinkles. Niacinamide and ceramides help soothe the skin and counteract potential irritation from the retinal.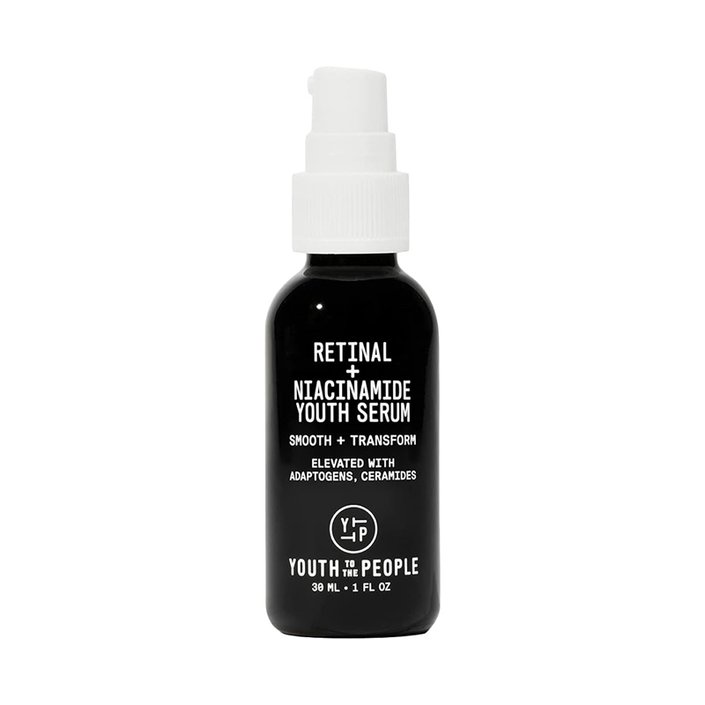 Instead of retinol, the SkinBetter Science AlphaRet Overnight Cream features an innovative ingredient that combines a retinoid with an alpha hydroxy acid to rejuvenate the appearance of skin with minimal irritation. This night cream helps to improve the appearance of fine lines, wrinkles and uneven skin tone and texture.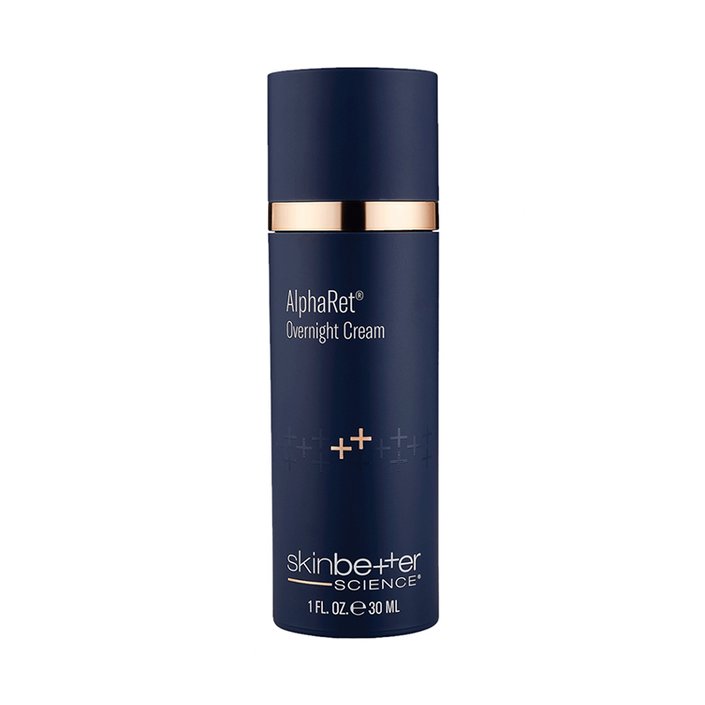 For a simple way to incorporate hyaluronic acid into your skin- and body care routines, we recommend the CeraVe Daily Moisturizing Lotion. This dynamic moisturizer is lightweight and oil-free, yet it leaves skin feeling soft and hydrated. It's formulated with hyaluronic acid as well as ceramides to help support your skin's natural moisture barrier.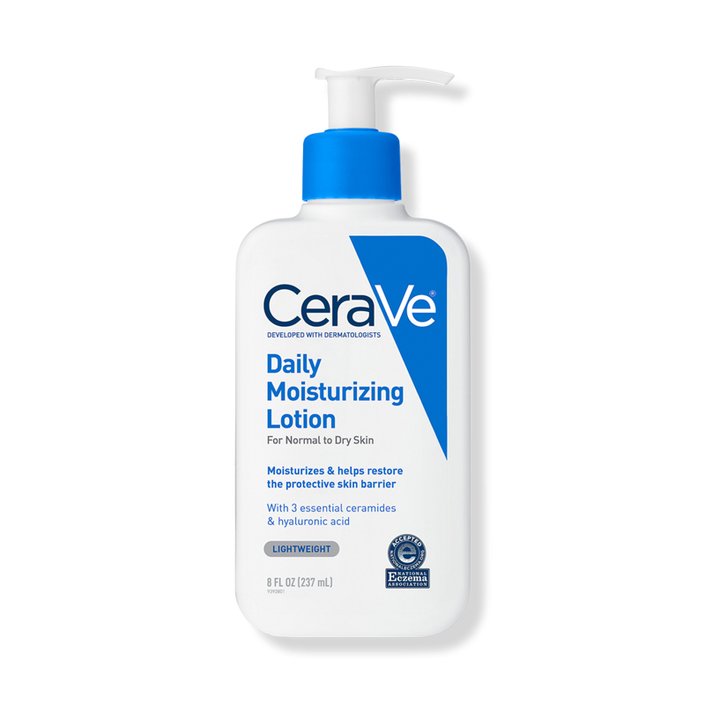 If you already have a face cream you love, a serum is another great option for adding hyaluronic acid into the mix. The Dr. Barbara Sturm Hyaluronic Serum claims to penetrate both the surface and deeper levels of the skin for lasting hydration.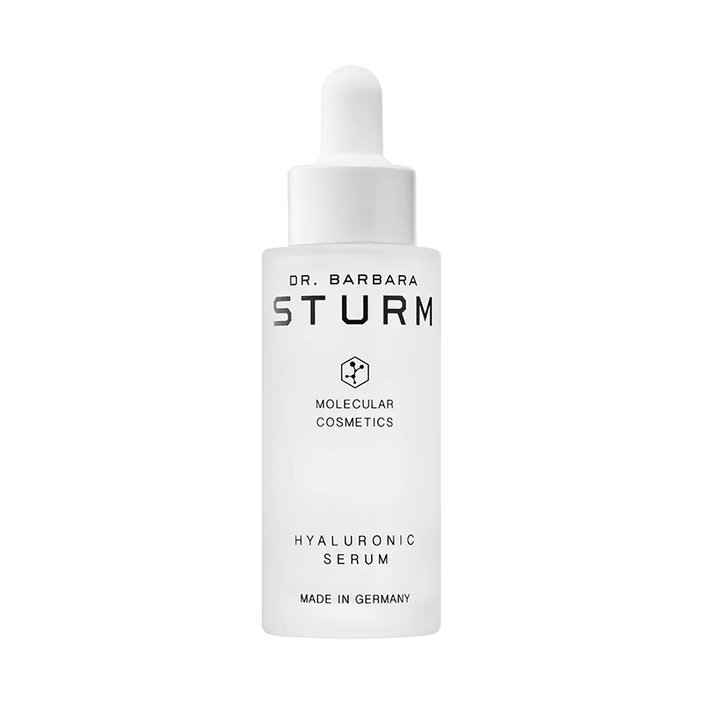 Read more

Back to top