How to Make Your Spray Tan Last Longer
January 19, 2023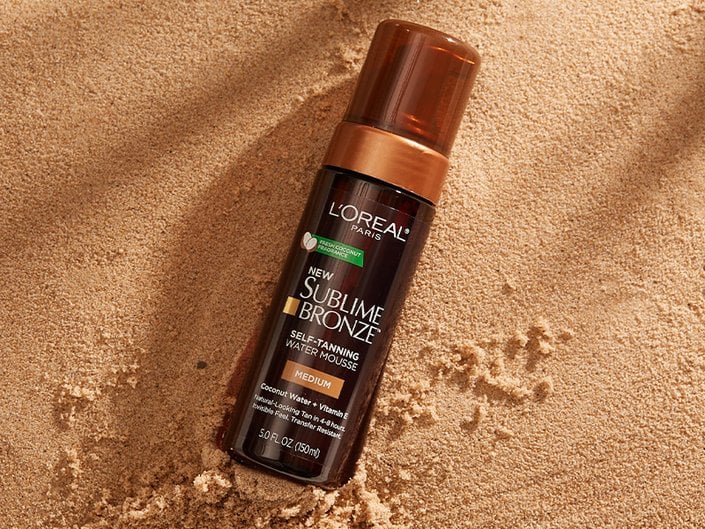 A spray tan is a quick, easy way to get the look of sun-kissed skin without laying out and risking UV damage. Whether you schedule a spray tan appointment at the salon or mist on a spray tan formula at home, the bronzed results will even out your skin tone and make you look like you just got back from vacation. Spray tans work for any skin tone, from very fair to deep — you just need to find the right shade to make your complexion glow. Below, we spoke to Sophie Evans, St. Tropez Skin Finishing Expert, to find out her tricks for how to make a spray tan last longer, how to prep your skin for a spray tan and what to wear if it's your first appointment.
How Long Does a Spray Tan Last?
With the proper prep and aftercare, Evans says a spray tan can last between 10 days and two weeks. At-home formulas will usually last for a slightly shorter time — think a week to 10 days. The more you exfoliate your skin and the more you sweat, the faster your tan is likely to fade. Swimming can also cause the color to fade.
How to Prepare for a Spray Tan
Exfoliate Your Skin
"The best way to prepare your skin for a spray tan is to start exfoliating a few days before, ideally making your last exfoliation eight hours before the actual spray tan," says Evans. Exfoliating too soon before your spray tan can lower your skin's pH level, she says, which could result in a lighter, less pigmented tan. Most tanning technicians will use a pH-balancing product on your skin before they apply your tan. Evans recommends the St. Tropez Tan Remover Prep and Maintain Mousse, which works well for at-home tanning sessions too.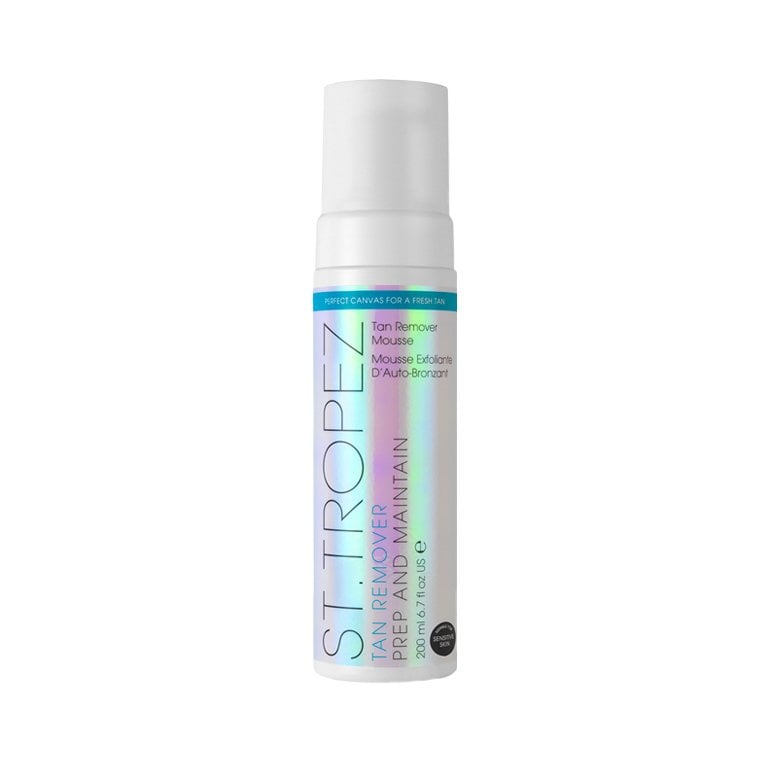 Schedule Your Waxing and Shaving Around Your Tan
If you're getting waxed, make sure to do so at least 24 hours before your spray tan. "When you wax, your pores are slightly open, so applying a spray tan so shortly after can lead to darkened, spotty pores," says Evans. Shaving, however, is fine — Evans says that most people can shave the morning of or the day after their spray tans without encountering any problems. "If you shave facial hair daily, you may follow your normal grooming routine," she says.
Avoid Body-Care Products
The day of your spray tan, stay away from applying any thick body lotions, perfumes and oils. These can discolor the spray tan and make it harder for it to grip onto your skin, which could result in patchiness. You should also remove your deodorant with a cleansing wipe prior to your spray tan application. According to Evans, deodorant can turn your spray tan a funky green color.
What to Wear to a Spray Tan
Loose, dark clothing is key when you're getting a spray tan. "Any item of clothing that leaves indentation marks could lead to darker marks left on the skin," says Evans. If an elastic waistband or bra strap does dig into your skin and leaves a dark mark, don't worry too much — you can easily remove it in the shower with a washcloth or exfoliating mitt. Evans recommends the St. Tropez Remover Mitt, which helps buff away dry, dead skin cells too.
How Long Does it Take for a Spray Tan to Dry?
Every formula will vary, but you should wait at least 10 minutes before putting your clothes back on after a spray tan appointment, or until your skin no longer feels tacky. If it's still slightly sticky to the touch, try to wait a little longer.
How Long After a Spray Tan Can You Shower?
It depends on the spray tan solution you use, according to Evans. If you're using a spray tanner at home, check the instructions on the package or bottle. If you're getting a professional spray tan, ask your technician when they recommend you take your first shower. Evans says you will generally have to wait about eight hours before showering, and twelve hours before swimming or hitting the gym.
Some self-tanners, such as the St. Tropez Self Tan Bronzing Mist, are known as express solutions, which gradually develop overtime. You can let the formula develop for one hour to achieve a subtle tan, two hours for a medium tan or three hours for a deep tan, says Evans. We love the L'Oréal Paris Skincare Sublime Bronze Self-Tanning Mist too, which dries down quickly and develops in as little as two to three hours. It's recommended to avoid showering for six to eight hours after applying this formula.
Pro Tip: Evans says that express solutions like these are best for those who exercise daily, live in a hot climate or go through hot flashes — essentially, they're better at withstanding sweat than most other formulas.
If your skin looks a little too orange for your liking immediately after you get a spray tan, don't panic — your first shower will remove the excess tanning solution and leave you with your final shade.
7 Ways to Make a Spray Tan Last Longer
1. Get a Professional Spray Tan
"Traditional spray tans generally last a little longer and the spray tan technician can control the depth of color better," says Evans. Not only will going to a pro improve the longevity of your tan and help you find a better color match, but you won't have to worry about accidentally missing a hard-to-reach spot by your back or shoulders.
2. Make Your First Shower a Lukewarm One
After you get a spray tan, it's important to wait the appropriate amount of time before your first shower (again, typically about eight hours). But Evans says it's also important to make sure the temperature of the water doesn't get too hot — she says lukewarm water is best for your first shower post-spray tan. (It's also a better temperature for your skin health overall.) After you step out of the shower, pat your skin dry with a towel. Don't rub, or else you may remove some of the fresh color.
3. Moisturize Daily
It's important to moisturize your skin as you normally would. After you shower, gently apply a body lotion of your choice. One of our favorite body lotions is the La Roche-Posay Lipikar AP+M Triple Repair Body Moisturizer for Dry Skin. Formulated with ceramide-3, shea butter, niacinamide, glycerin and La Roche-Posay's proprietary prebiotic thermal spring water, it keeps your skin satiny soft and nourished. It works for all skin types and is accepted by the National Eczema Association.
4. Use a Gentle Exfoliator
Even if you get a professional spray tan, the color will eventually start to fade. Help it fade evenly and avoid patchy areas by gently exfoliating your skin every few days using a fine body scrub or body polish. Make sure the exfoliating granules in your scrub aren't too chunky or harsh, or else you may irritate your skin and lift extra color. We recommend the Kiehl's Creme de Corps Soy Milk & Honey Body Polish, which gently buffs away dead skin and nourishes with a blend of shea butter, jojoba butter and sweet almond oil.
5. Apply a Gradual Body Self-Tanner
Keep your spray tan looking fresh by applying a gradual self-tanning body moisturizer three to four days after you get it done. "Applying a light gradual tan moisturizer will add depth and glow to your spray tan," says Evans. She recommends the St. Tropez Gradual Tan Watermelon Firming Lotion. We also like the L'Oréal Paris Skincare Sublime Bronze Tinted Self-Tanning Lotion, which gives the skin a subtle hint of shimmer. You can apply both formulas as you would a regular body lotion, to soften your skin and deepen your tan. It will also help even out any patches that fade faster than others.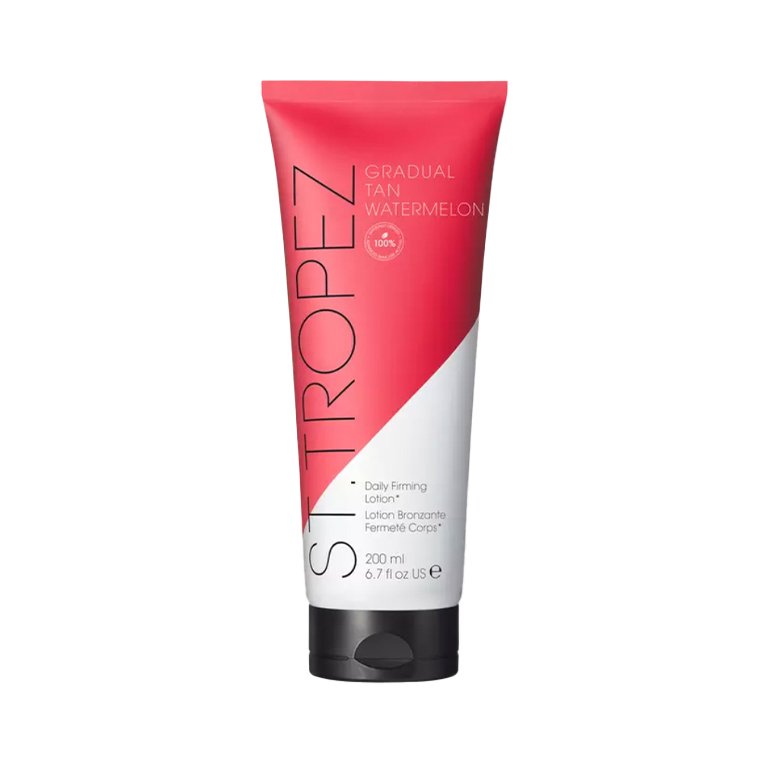 6. Apply a Face Self-Tanner
Evans says the tan on your hands and face will fade the quickest, since these are the areas you wash and cleanse the most. She suggests investing a facial tanning spray to mist on both. "Facial tanners are formulated lighter than body self-tanners, so they are also the ideal product to tan your hands with," says Evans. "The hands can develop a lot darker than the body, so the face mist works wonders on the hands. Just wipe the nails and cuticles clean after application to avoid any staining." Try the L'Oréal Paris Skincare Sublime Bronze Self-Tanning Water Facial Mist or the St. Tropez Purity Bronzing Water Face Mist for a simple spray-on application.
We also love tanning drops, which are easy to use and mix with your daily moisturizer for a subtle and buildable dose of color. We recommend the L'Oréal Paris Skincare Sublime Bronze Self-Tanning Facial Drops.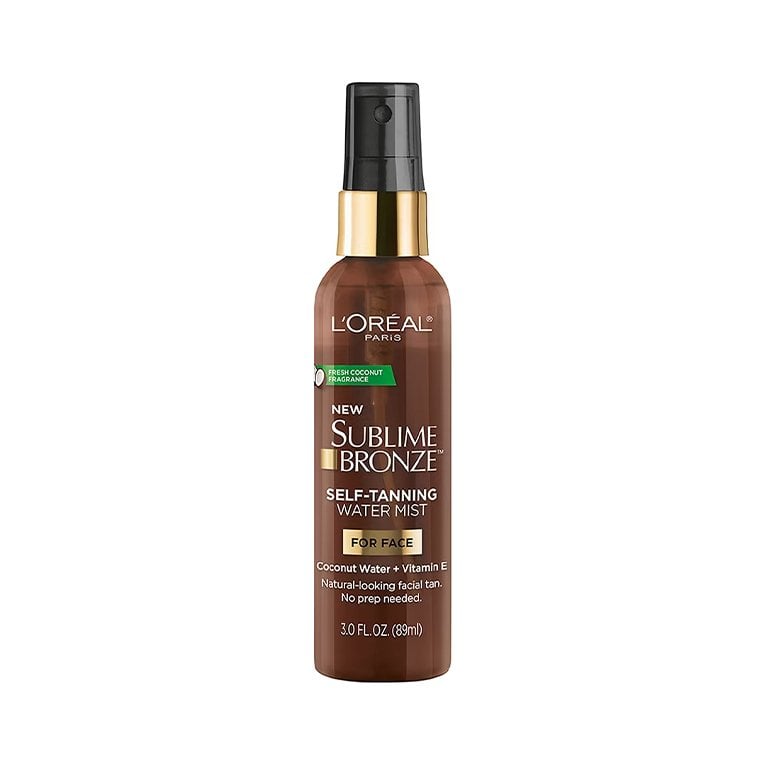 7. Avoid Sweating and Swimming
Any type of moisture can cause your spray tan to fade, especially an intense sweat session, which is why Evans says it's important to to avoid going to the gym the day following your spray tan. Again, she recommends using an express tanning solution if you're someone who works out every day.
8. Wear Loose Clothing
Wearing loose clothing isn't just important when you're going to and from your spray tan. Evans says that tight gym clothes can rub off your tan, the same way a sweaty workout can.
Read more

Back to top