The Correct Order to Apply Your Skincare Products, From Serums to Sunscreens
December 20, 2022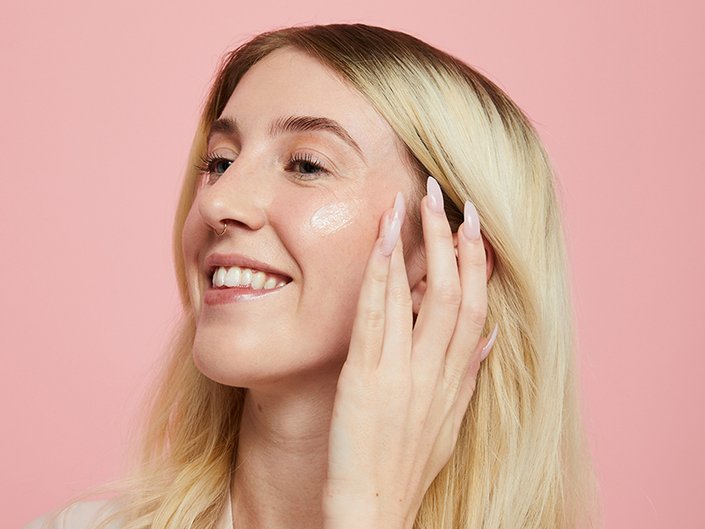 When it comes to skincare concerns, there are endless channels of information on which products to incorporate into your routine to help address different issues. Excess oil on the surface? Remove it with blotting papers. Dry skin? Moisturize diligently. New to retinol? Start easing it into your routine once or twice a week. But for all the advice we receive on which products to use daily or weekly, it's not always clear the order in which they should be applied onto the skin.
What comes first: moisturizer or serum? Eye cream or sunscreen? If you're not quite sure, you'll want to keep reading. Below, Dr. Elizabeth Houshmand, a board-certified dermatologist and Skincare.com consultant, explains the order you should be applying your skincare products.
Read on to learn the full chronology, as well as the reasoning behind each step.
The Importance of Using a Skincare Routine
There are many reasons why you might want to start taking care of your skin. For one thing, protecting your skin from the sun's rays with an SPF helps prevent signs of aging and fights skin cancer — which is pretty important if you ask us. The right skincare routine can also help balance your skin, whether by reducing excess oil or adding back moisture. It can boost your confidence, too — when you know which products work best for your skin type, you'll also know how to target specific skin concerns, from frequent breakouts to dark circles, fine lines and large pores. Lastly, skincare can be a form of self-care. You can apply a face mask when you're hanging out with a close friend or when you're chilling at home watching your favorite movie, or smooth a gua sha over the contours of your face as part of your bedtime unwinding ritual.
The Best Way to Order Your Skincare Routine
When you're thinking about which order to apply your skincare products, always keep this rule of thumb in mind: Products should be applied from thinnest to thickest. That means that you should start with a cleanser, then move on to toner and/or serum, apply a moisturizer on top and, if it's daytime, top it all off with a sunscreen. If you use a face oil at night, that should be your final step. "It is important to follow this order to allow for the best absorption of active ingredients," explains Dr. Houshmand.
Step #1: Cleanse Your Skin
Cleanser should be the first step in your skincare routine because it removes dirt, impurities, and oils and provides a clean slate upon which to layer the rest of your products. "In the morning, I recommend washing with water only, unless you have oily skin," advises Dr. Houshmand. "Then, you can use a cleanser." Come nighttime, Dr. Houshmand recommends that all skin types use a gentle, non-drying cleanser that works for them (keep reading for our top picks).
Step #2: Use a Serum
If you like to use toner, do so immediately after cleansing — before applying a serum. If you aren't following up your cleansing routine with a toner, you can jump to the next step which is applying a serum. Since serums are often thin liquids, they should be applied earlier in your routine. "Pick serums that are specific to your skin concerns," says Dr. Houshmand. "If you have acne, pick a serum with salicylic acid; if you notice fine lines and wrinkles, consider a serum with peptides."
Serums are able to deliver active ingredients to your skin's surface. Be sure to carve enough time out of your day to allow your skin to fully absorb the formula. "In the morning, [I like to] have my coffee after applying serum, then go to the next step," says Dr. Houshmand. At night, maybe change into your favorite PJs or pick a book to unwind with later before continuing to the next step.
Step #3: Moisturize Your Skin
Once it's time to apply a moisturizer, you should notice your skincare products getting heavier and heavier in texture. Dr. Houshmand explains that denser formulas, like moisturizers, can help to lock and seal moisture on your skin. "This is great in the cooler months," she adds, since skin is typically dryer in winter compared to summer. Once you apply your moisturizer, you can also apply an eye cream if you choose — though some moisturizers are suitable for the eye area as well (be sure to check your product's instructions, as the under-eye area is more delicate than the rest of the face).
Step #4: End With Sunscreen
If it's morning, save the best for last and apply a broad-spectrum sunscreen with a minimum of SPF 30. "Sunscreen should be your final step in the morning," says Dr. Houshmand. Sunscreen provides a barrier that protects your skin from harmful UV rays and makes the rest of your skincare steps worth it — sun damage is a major cause of signs of aging, dark spots and a damaged skin barrier, so you don't want to risk skipping an application.
The Best Products to Include in Your Skincare Routine
Cleansers
You can't go wrong with this gentle, hydrating cleanser from CeraVe. It's fragrance-free, non-comedogenic (meaning it won't clog your pores) and accepted by the National Eczema Association, making it a smart choice for even the most sensitive skin types. Plus, it's packed with three essential ceramides, which are key to maintaining a healthy skin moisture barrier.
Another great pick is this much-buzzed about cleanser from Youth to the People. The gel formula deeply cleanses skin without stripping it of moisture, takes your makeup off and helps prevent buildup in your pores. The antioxidant-rich ingredient list (which includes kale, spinach and green tea) and the fact that it's all vegan also makes it a standout. This cleanser is ideal for dry, oily, combination and normal skin types.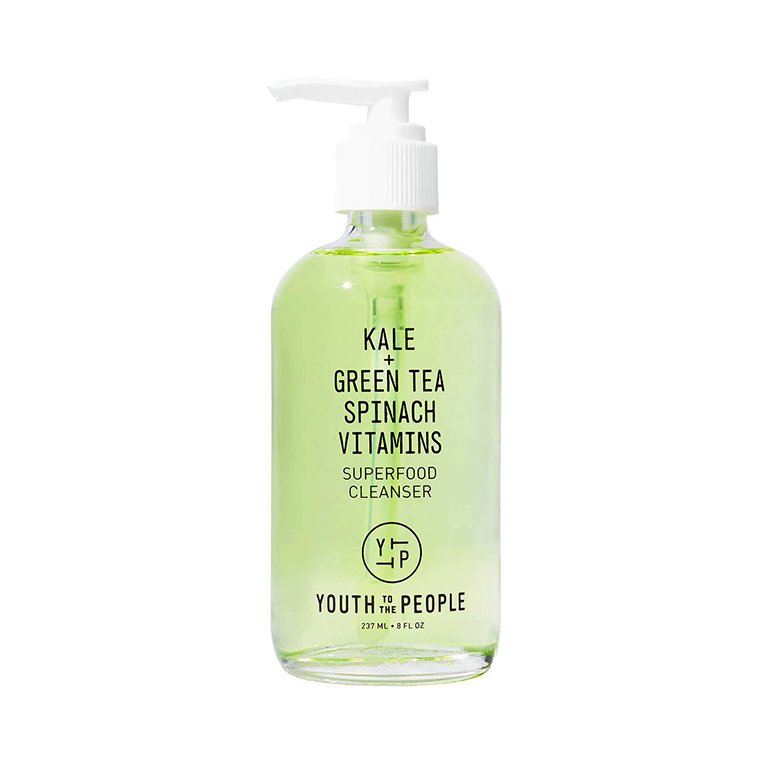 Those with oily skin will appreciate this foaming face wash, which leaves skin feeling clean but not stripped of moisture. The formula packs prebiotic thermal spring water, ceramide-3 and niacinamide, which can help balance shine.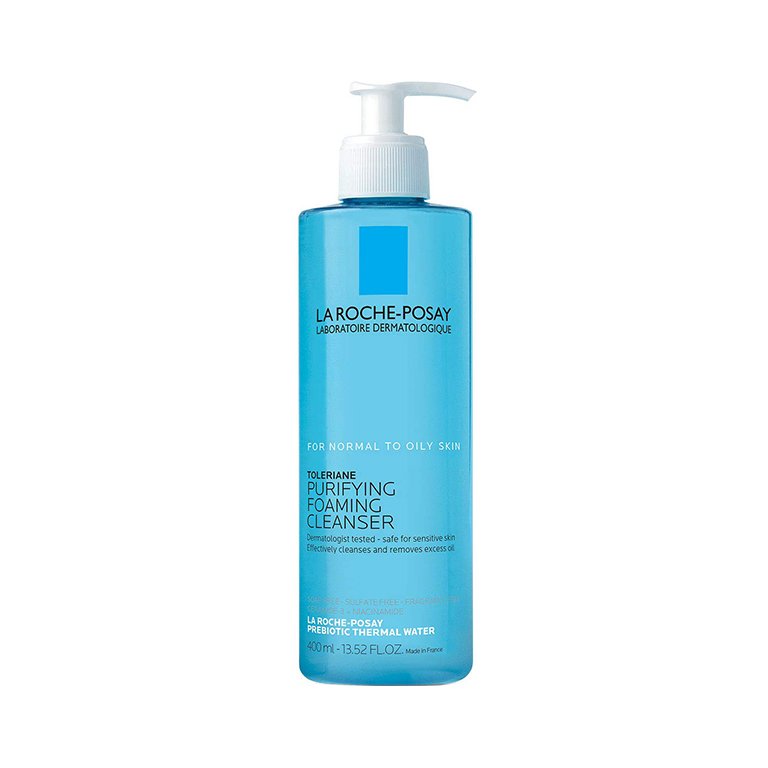 Serums
Dr. Houshmad recommends incorporating an antioxidant serum into your skincare routine. "My favorite is a potent vitamin C," she says. This pick from SkinCeuticals may be pricey at $169, but it's beloved by dermatologists for its ability to brighten, smooth the look of fine lines and wrinkles and fight free radical damage.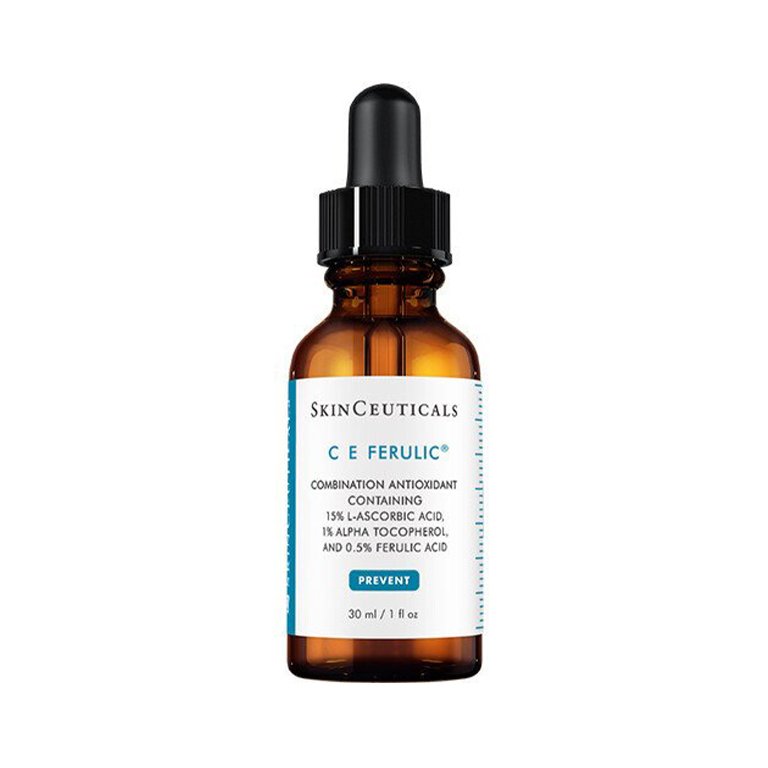 If fine lines, dryness and dehydration are concerns, this serum has you covered. Formulated with hyaluronic acid, peptides and vitamin B5, it helps to plump up and smooth your skin as well as boost hydration.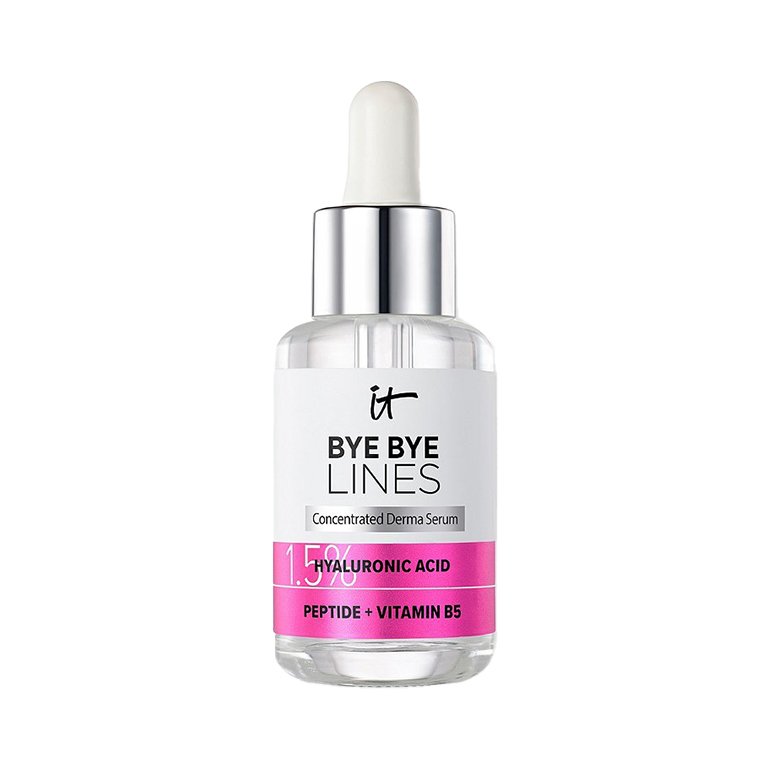 As Dr. Houshmand mentioned, a salicylic acid serum is great for acne-prone skin. This formula in particular combies 1.5% salicylic acid with glycolic acid and lipo-hydroxy acids to exfoliate skin, clear existing blemishes and help prevent new ones from forming. Plus, it makes pores appear smaller and targets post-acne dark spots as well.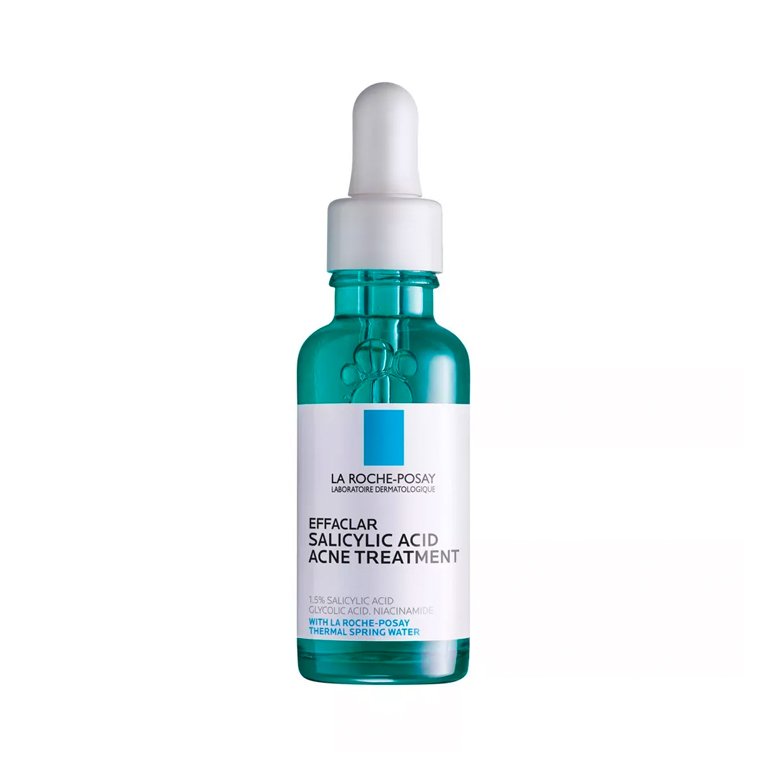 Moisturizers
Retinol can be drying, especially if it's your first time using the ingredient, but incorporating it into a moisturizer can help counteract those effects. This night cream moisturizes skin and soothes with niacinamide, while providing the anti-aging benefits of a retinol. Over time, it reduces the look of wrinkles, corrects uneven texture and tone and firms.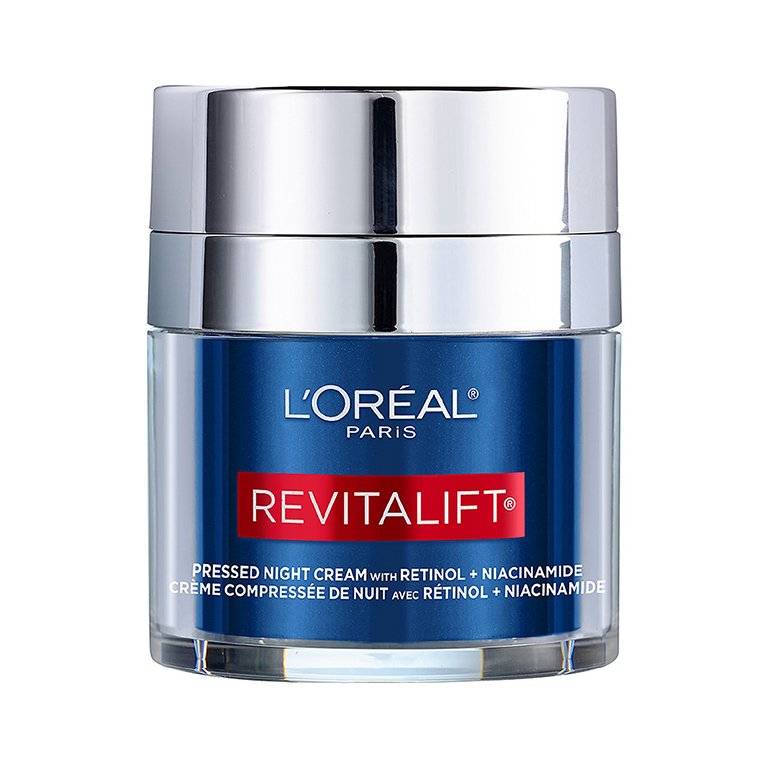 Prioritize barrier repair with this moisturizer, which contains plant proteins, ceramides and peptides. The lightweight, fast-absorbing texture leaves all skin types looking dewy and healthy immediately after applying — over time it also helps to firm the skin and minimize the look of wrinkles.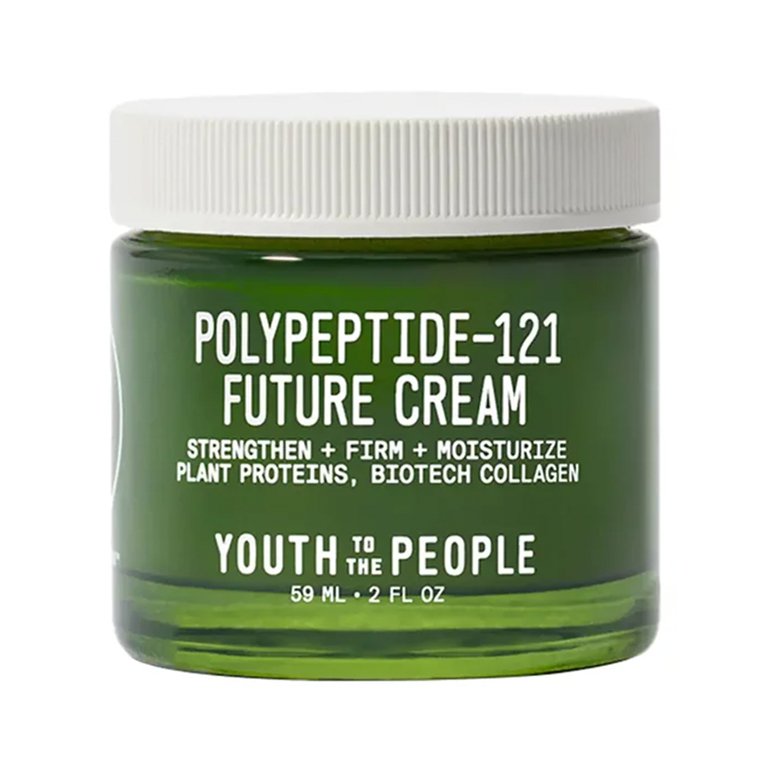 Cut down on shine with this cooling gel-cream. Made for oily to normal skin types, it's perfect if most moisturizers are too heavy or greasy for your skin type. While it provides hydration, it also mattifies skin and helps blur the look of pores.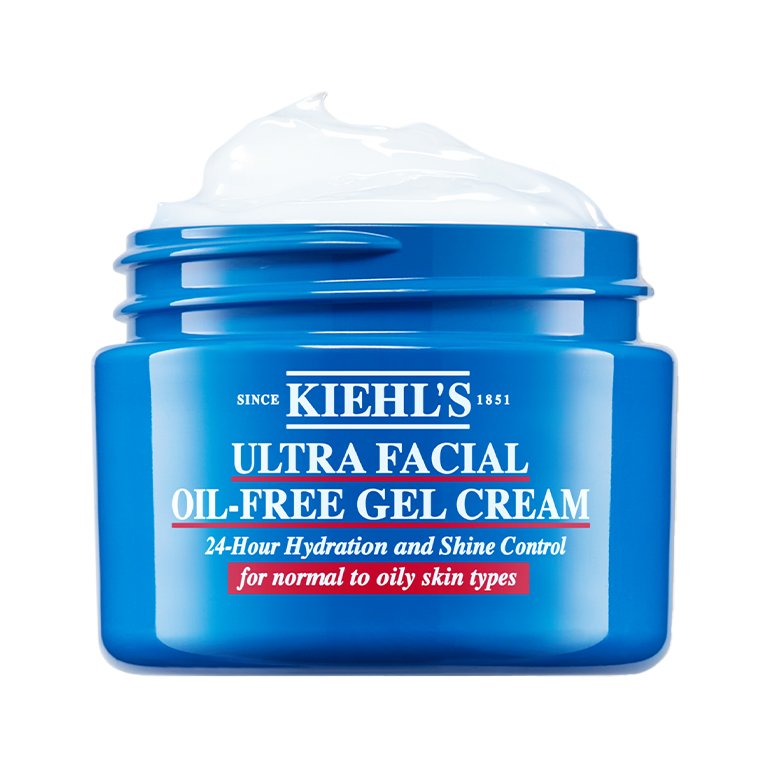 Sunscreens
Sunscreen sometimes gets a bad rap for being difficult to blend in or feeling heavy on the skin, but that's not the case with this featherweight lotion formula. It boasts full-spectrum SPF 50 protection and an antioxidant complex of vitamin E and grape extract for an extra line of defense against environmental irritants.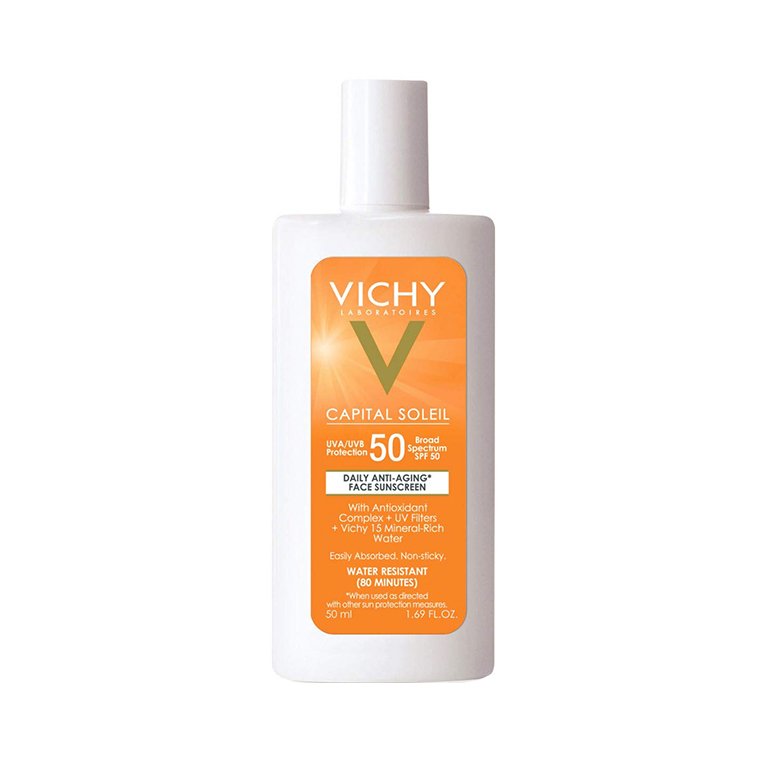 This lightweight mineral sunscreen is virtually undetectable under makeup, plus it's suitable for all skin types. The peptide-rich formula boosts hydration and adds a light layer of hydration on top of your regular moisturizer.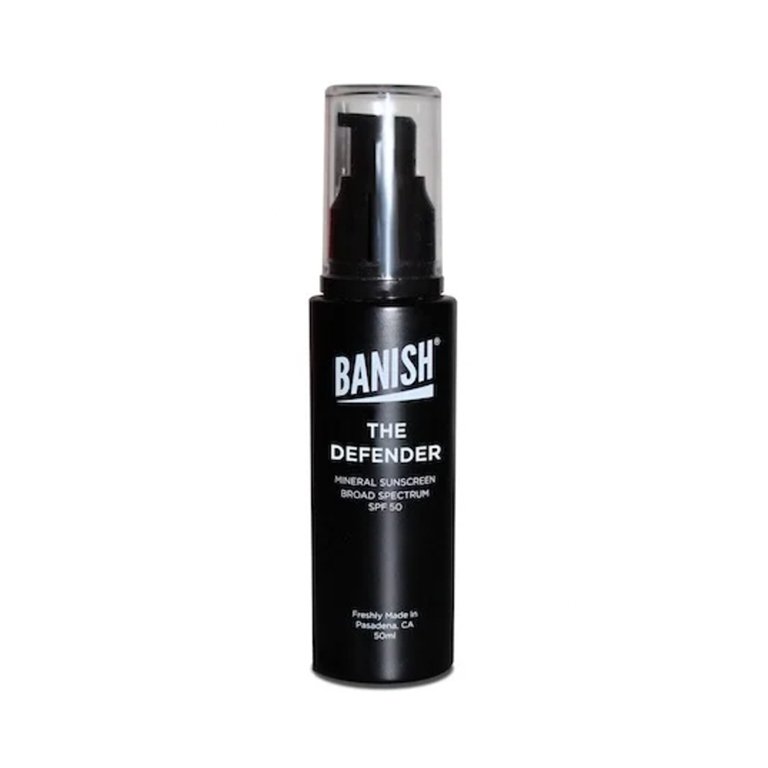 With eight types of hyaluronic acid, this formula is deeply hydrating yet feels like almost nothing on the skin. It's a chemical sunscreen, meaning it absorbs quickly and won't leave a ghostly white cast.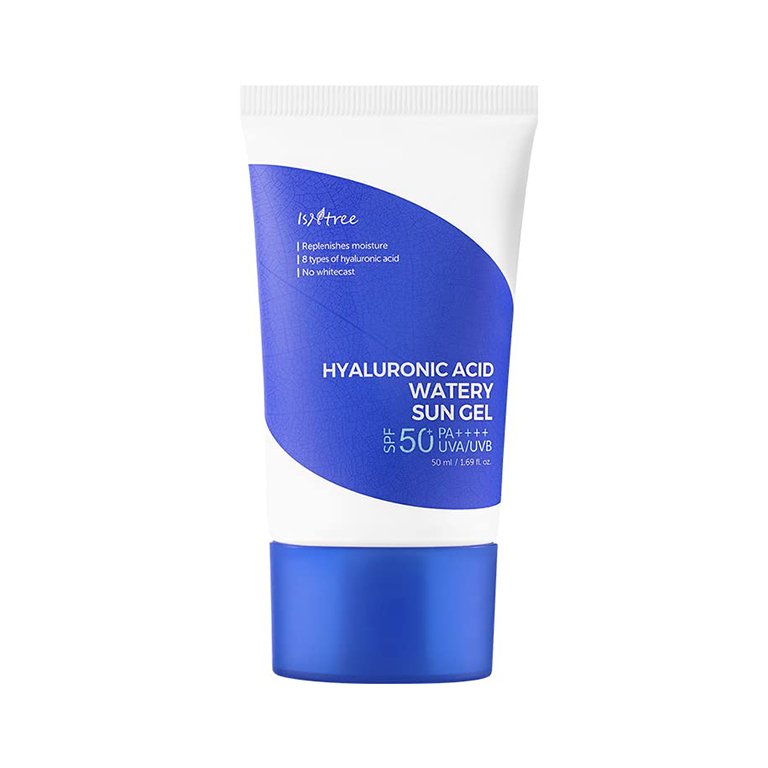 Additional reporting by Ariel Wodarcyk. Photographer: Chaunte Vaughn, Art Director: Hannah Packer, Visual Designer: Juliana Campisi, Creative Producer: Becca Solovay, Content Director: Victoria Moorhouse, Digital Tech: Paul Yem, Photo Assistant: Sam Kang, Makeup Artist: Jonet Williamson, Makeup Assistant: Chloe Baltimore, Hair Stylist: Akihisa Yamaguchi , Hair Assistant: Chisa Sakurai
Read more

Back to top