#SkinCrush: Meet Amy Serrano — And the Skin-Care Gadgets She Loves
March 28, 2019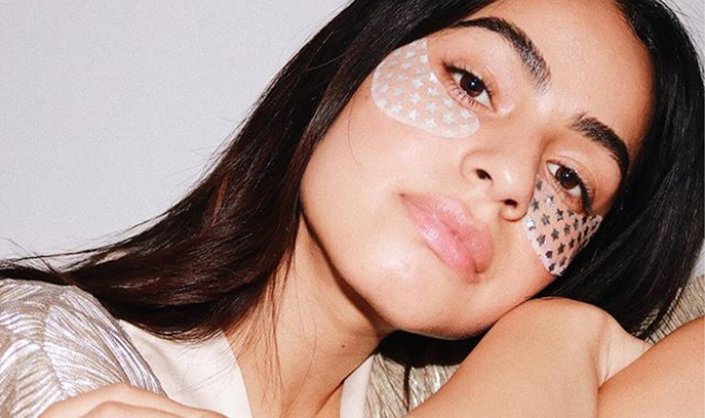 #SkinCrush digs into the routines of people who love skin care (almost) as much as we do.
Our latest crush, Amy Serrano, is a gadget-loving content creator who enjoys waxing poetic about her obsession with skin care while also sharing tips and tricks for finding your personal style with her 298K YouTube subscribers. See her skin-care routine, favorite products and the question she receives the most, ahead:
Name: Amy Serrano
What you do: I'm a content creator. You can find my videos on Youtube about my skin-care obsession (the top-shelf tour is fun), easy and fun makeup tutorials, and I also provide tips on how to find your personal style.
Skin Type: Combo and dehydrated
As someone who also loves makeup, how do you maintain such flawless skin?
It's far from flawless, but I love a good skin-care routine. It's more about the ritual for me than anything else, so I get really into it. The best feeling is when I take off all my makeup and pat my face to death with serums and oils.
Tell us about your current skin-care routine.
I've been using the new Glossier Milky Oil to take off my makeup, then a gentle cleanser. I also love the milky consistency of Cindy Crawford's Meaningful Beauty line. It's really good and doesn't strip my skin. I follow up with a toner with AHAs every other day (something like Glossier Solution or Ren Ready Steady Glow Daily), and on other days I use my holy grail — Fresh Deep Hydration Rose Toner. I've also been loving the LeDew Milky Drops because it adds a burst of hydration to the skin and is made with B5 + Hyaluronic — super yummy. I'm also using the Tatcha Violet-C Brightening Serum, and I use the Caudalie Vinoperfect Brightening Glycolic Overnight Cream as a moisturizer at night. In the daytime, I love Dermalogica Dermalogica Intensive Moisture Balance and I finish my routine with SuperGoop Unseen Sunscreen.
What's one thing you wished you learned sooner, in regards to skin care?
I wish I didn't abrasively scrub my face when I was a teen and in my early 20s. I used to use the harshest scrubs for "smooth baby skin," and it actually gave me dilated capillaries. We should all be super gentle to our faces.
What's your skin-care guilty pleasure?
Gadgets! I feel so bougie when I use them, but I swear they work. I love Nuface, MountLai Jade Roller and my new favorite — the MDNA Beauty Roller.
Your favorite accounts to follow on the 'gram?
@TheGlossaray has the prettiest feed, and they are the sweetest. I also love @sortofobsessed. She's always in Target and Daiso taking us skin-care and makeup shopping on IG stories — it's so fun! Plus, she's always honest and her feed is a pink dream.
What's the last skin-care product you finished? Would you buy it again?
I just finished my Drunk Elephant B Hydra Intensive Hydration Serum, and I have about ten other serums that are similar-ish so I'm going to hold off — but I loved it.
The skin-care ingredient you can't get enough of?
I love me some lactic acid.
What's the most-asked question in your DM's?
Do you use anything to grow out your brows and lashes? The answer is, "No, I'm just super hairy."
Your favorite thing about skin care?  
Honestly the packaging gets me. I'd be lying if I said those pretty little bottles sitting on my counter don't put me on a high.
Read More
Meet Tacha, and the $79 Serum She Can't Live Without
#SkinCrush: Influencer Morgan Brown Shares Her Everyday Skin-Care Routine
Skin-Care Influencers to Follow for #Shelfie Organization Inspiration
Read more

Back to top