I Tried the Lancôme Rose Milk Mist and Will Take It Over a Bouquet Any Day
August 19, 2019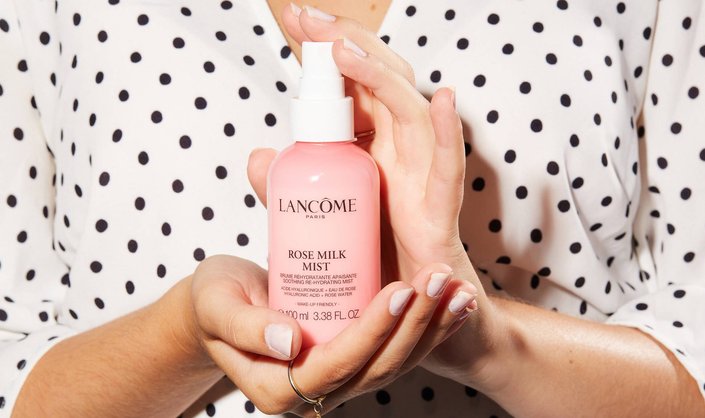 As someone who keeps two facial mists on her desk at all times, one chilled in her skin-care fridge and more on hand in a private stash so that I never run out, it's safe to say that I love a good face spray. Facial mists are the perfect midday pick-me-up for your skin. They freshen up your makeup, hug your skin with an extra dose of hydration and can deliver a ton of skin-loving ingredients to your complexion. It's basically a way to get in a little skin-care throughout the day without messing up your makeup. 
The Lancôme Rose Milk Mist, however, is unlike any face mist I've ever tried before. The unique milky formula transforms as you spray it onto your skin into a cloud of hydration that surrounds your face. It's also formulated with hyaluronic acid, rose water and acacia honey to hydrate, soothe, and illuminate the skin. Due to its weightless formulation, the Rose Milk Mist is makeup-friendly, so you can use it after cleansing to re-hydrate the skin or over makeup to freshen up your face.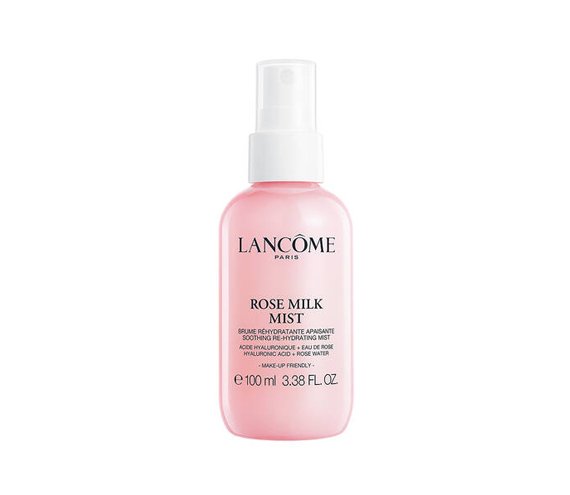 When you spritz it, the Lancôme Rose Milk Mist smells fresh and light, like real roses but without being too sweet or overpowering. It covers you in a refreshing wave of mist that instantly illuminates and gives a dewy radiance to your complexion. For best use, I recommend holding the bottle about 12 inches away from your face to fully allow the mist to form. When it hits the skin, you'll feel a gentle coating of hydration on you that quickly absorbs . I'm keeping this in my skin-care fridge until it's empty (which I imagine will be very soon considering I can't stop spraying it). 
Lancôme Rose Milk Mist is available for $29 at Lancome-USA.com or Sephora.com now.
I received this face mist courtesy of Lancôme to try and review.
Read More:
The 7-Step Anti-Aging Hand-Care Routine You Need to Try
What Is the Skin's Moisture Barrier?
Why You Should Start Using Retinol in Your 20s (Really!)
Read more

Back to top