What Is Glass Skin? Plus, How to Get the Look
November 29, 2022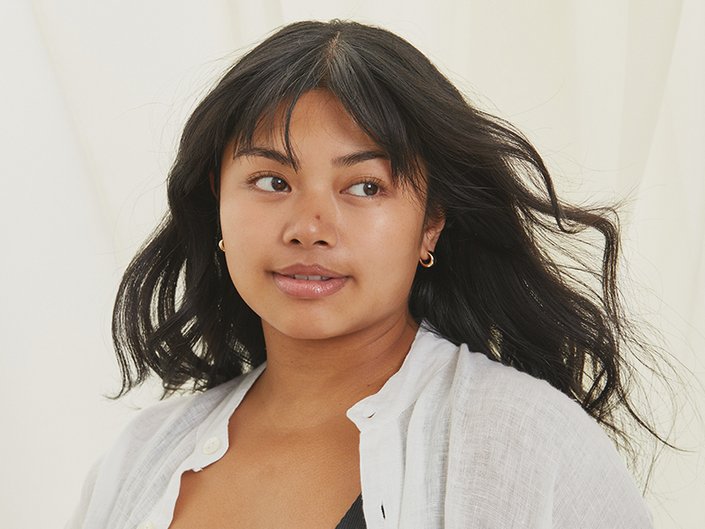 Korean skincare — with its hydration-centric products, multi-step routines, and, of course, the concept of the sheet mask — has enamored the global skincare sphere for years. Perhaps one of the buzziest K-Beauty trends — one that has become the paradigm, in many cases, for flawless skin — is a concept known as "glass skin." The term took hold a few years ago, but it's still among the most coveted skin-states we know. In fact, it's even inspired namesake products from an array of brands. Below, your guide to glass skin, including what, exactly, it is, how it can be achieved, and the products we swear by for getting the glass skin look, stat.


What Is Glass Skin?
"Glass skin is simply an appearance of virtually poreless, clear, glossy skin," says Ayanna Smith, esthetician at The Skin Xperience. Sarah Kinsler, an esthetician who specializes in Korean skincare, echoes this sentiment: "Glass skin is a term used to describe flawless, poreless-looking skin." The "glass" in the terminology refers to its glass-like resemblance: smooth, light-reflecting and almost translucent in its clarity — like a clean windowpane.

This virtually flawless skin state is a rather lofty goal, of course. While you've probably seen glass skin flaunted on your social feeds, Kinsler says it's crucial to remember that "what we see on social media and advertising are filters, makeup and great products!" In other words, the glass skin we so often see is not necessarily the natural, just-woke-up skin state we're led to believe it is. That said, there are a few steps and crucial skincare habits, as well as ingredients to look for, that can amp up your skin's wattage for a glass-skin glow.


What Are the Key Elements of Glass Skin?
Small Pores
One key component of glass skin is its apparent poreless-ness. Of course, we all have pores; some of us have larger pores than others — a fact that often boils down to genetics. Moreover, contrary to popular belief, it's impossible to physically shrink the size of your pores. "Pore sizes are usually predetermined by our genes," says Smith. Kinsler agrees: "While it's possible to achieve a blemish-free complexion, pore size is often genetic," and thus cannot be toggled to the degree that many people believe.

That said, certain skincare and lifestyle habits can exacerbate pore size, including excess sun exposure, which can break down collagen and elastin (i.e. the building blocks of firm, youthful-looking skin). Additionally, picking a blemish can leave an enlarged pore even after it's healed, explains Kinsler. Lastly, pores that are clogged with excess sebum and dirt can appear significantly larger than pores that are clear and balanced.

While the first two factors are irreversible to some degree once they've happened, the last factor — clogged pores — can be improved significantly with the help of oil-controlling skincare products. By dissolving excess oil — or oil that can make pores appear larger than they really are — sebum-regulating skincare products can impart the appearance of smaller-looking pores, and get you one step closer to the poreless appearance for which glass skin is revered.


Bouncy Hydration
Ultra-hydrated skin tends to acquire a dewy, almost reflective quality that's not dissimilar to actual glass. Hydration, therefore, is unsurprisingly a defining feature of glass skin. Quenching the skin, like quenching your body with adequate water consumption, is a daily necessity for achieving the luminous, glass skin look. Luckily, the skincare world is overflowing with thirst-quenching products, including essences, toners and moisturizers brimming with the likes of hyaluronic acid (HA), squalane, ceramides, and glycerin. HA and glycerin are both humectants, meaning they draw moisture from the surrounding air into the skin. Squalane and ceramides are excellent for supporting the skin's softness and supporting the all-important, moisture-trapping skin barrier.


Even Tone
Similar to the smooth, even nature of glass itself, glass skin boasts an ethereal level of evenness in tone and texture. Specifically, glass skin is (almost) devoid of discoloration, be it from post-inflammatory hyperpigmentation, age spots or an alternate form of visible sun damage. Some types of discoloration can be notoriously tricky to reverse. Certain products, however, including gentle exfoliators like lactic acid, and skin-brightening ingredients like high-quality vitamin C, can help with improving the appearance of discoloration and pave the way for more even-toned, glassy skin. Similarly, these ingredients, among others, can transform rough or uneven skin texture into a softer, smoother version of itself, thereby increasing its ability to reflect light. If you're unsure what ingredient to use to address discoloration, reach out to your dermatologist for personalized advice.


How to Get Glass Skin in 3 Easy Steps
Curate Your Skincare Products
According to Smith, the glass skin look can be achieved, in part, by reaching for certain skincare products. Specifically, she points to hydrating toners and skin-quenching serums, packed with the likes of ingredients like hyaluronic acid.
Additionally, Smith touts vitamin C as an essential piece of the glass skin puzzle. Vitamin C, as mentioned previously, is prized for fading dark spots and improving overall skin brightness. The ingredient, says Smith, "help(s) combat dryness and discoloration," too.


Avoid Over-Exfoliation
While a weekly AHA-based peel can prove fantastic for amping up glow, too much of a good thing can actually backfire on any efforts towards glass skin. According to Kinsler, "Over-exfoliating impairs the skin's barrier." In turn, a compromised skin barrier is less able to retain moisture; moisture that's necessary for the hydrated, glowing complexion that's practically synonymous with glass skin. For this reason, Kinsler says "it's important to limit exfoliation." Consider exfoliating once or twice per week. If your skin is particularly dry or sensitive, look for gentle exfoliators like lactic acid and fruit-based acids, such as malic acid. Your dermatologist can help you determine what exfoliation method and ingredients are suitable for your skin type.


Snag a Skin-Supporting Primer
While the tenants of glass skin apply mostly to, well, skin, makeup can play a key role in getting that glossy vibe, too. In addition to choosing a luminous, hydrating foundation (try the celeb-approved Giorgio Armani Beauty Luminous Silk Foundation), "a primer can go a long way" in bolstering your glass skin efforts, notes Kinser. Notably, primers can create a luminous, dewy base for foundation to glide onto the skin in an ultra-smooth manner; moreover, primers help maintain a freshly applied makeup look throughout the day. In many cases, primers — particularly luminous primers like Giorgio Armani Beauty Luminous Silk Hydrating Primer — can also add a lit-from-within radiance that mirrors that of glass skin.

In addition to primers, Kinser says many BB cream formulas, which tend to impart sheer, dewy coverage, provide somewhat of a fast-track to getting the glass skin look. "[Many BB creams] can give the illusion of glass skin," she says. "Just make sure they're non-comedogenic!" We recommend trying the Maybelline New York Dream Fresh BB Cream 8-in-1 Skin Perfector.


10 Best Skincare Products to Get the Glass Skin Look
As per the pros, makeup can serve a purpose that's almost as important as the skincare upon which it lays. This primer creates an ultra-smooth canvas for foundation; it blurs the appearance of large pores, and delivers a dewy glow. This glow radiates throughout the day under medium to light coverage foundations. And, living up to the "lock" in its name, this primer keeps makeup in place throughout the day.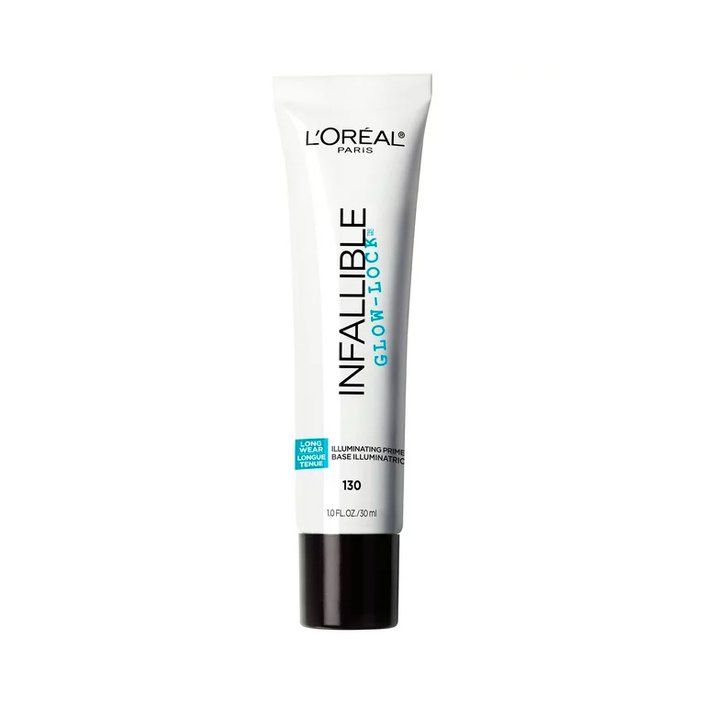 Though it's easy to dismiss cleanser as a skincare step that simply washes down the drain, a cleanser that both removes pore-clogging debris and imparts hydration is certainly a thing — and an important thing, at that. This award-winning cleanser is created with dry skin types in mind, and therefore will not strip skin of its necessary natural oils. Instead, it removes impurities while maintaining skin barrier health. A blend of ceramides and niacinamide, a form of vitamin B known to soothe and brighten sensitive skin, comprise this all-star hydrating cleanser. Moreover, it's fragrance-free and non-comedogenic, making it less likely to irritate even the most sensitive skin types, and unlikely to create blemish-causing pore congestion.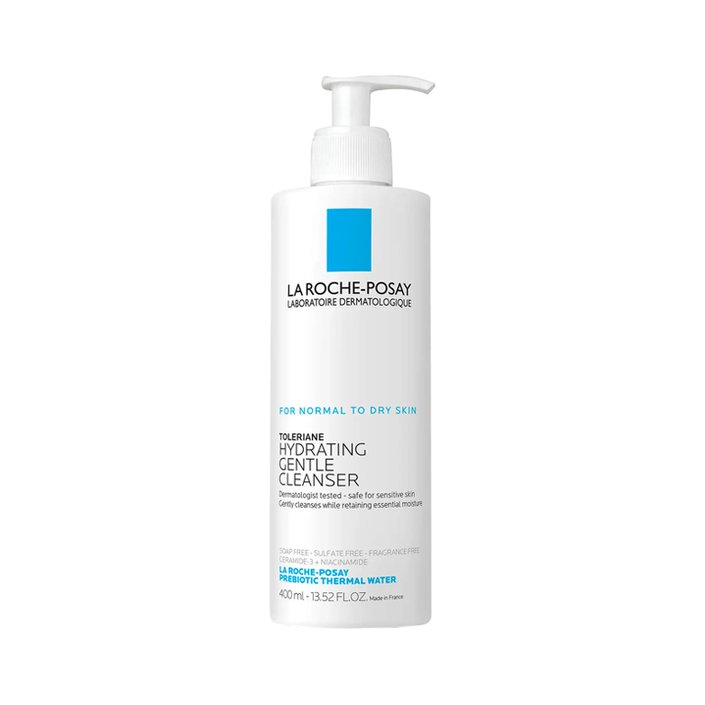 Toners have a bad rap for drying out the skin. While it's true that some toners are astringents, or alcohol-based, this one from CeraVe is decidedly not. Rather, it's rich in hyaluronic acid, in addition to skin-brightening niacinamide. Instead of stripping the skin of moisture, it infuses the skin with moisture by functioning as a primer for subsequent hydrating products. Simply pat on a bit of this toner post-cleanse and prior to moisturizer as a means to supercharge a hydrated, glassy glow. Feel free to use in the morning and night, to prep skin and remove every last trace of debris post-cleanse. It's free from alcohol, fragrance and astringents, too.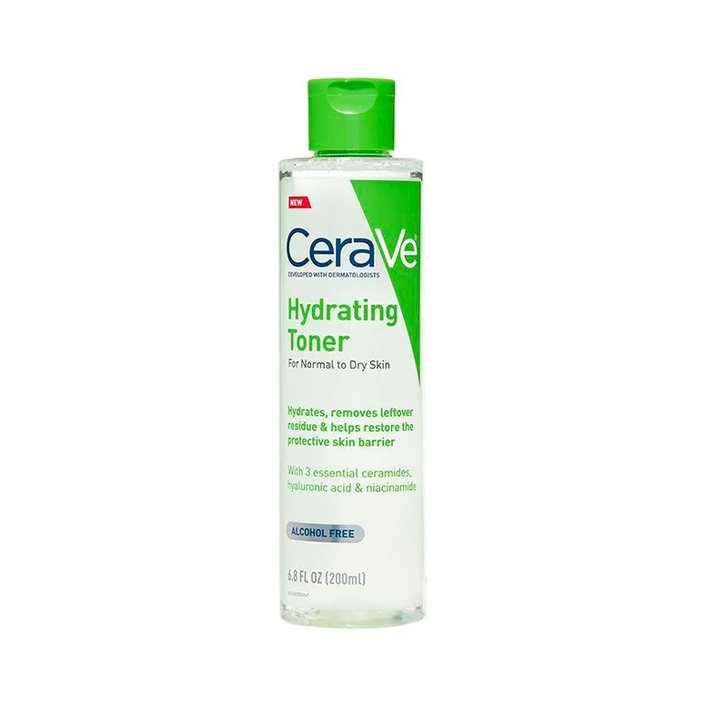 As hydration is a key element in creating dewy, glossy, glass skin, this glow-inducing moisturizer is an excellent addition to your glass skin toolkit. Infused with hyaluronic acid, an ingredient lauded for its hydrating prowess, and rose water for softness, this moisturizer leaves skin instantly glowier, and hydrates for up to 24 hours.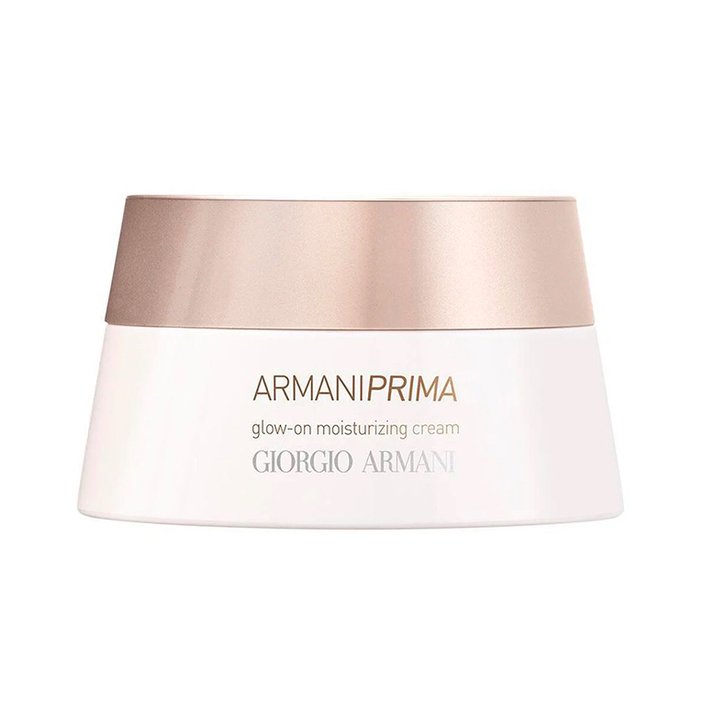 With 15 percent ascorbic acid, a highly potent form of vitamin C, this fan-favorite serum is practically unparalleled in its ability to even skin tone and texture. Dark spots and fine lines fade over time with continued use, thus bringing skin closer to that even-toned, translucent-like glassiness. Plus, the serum requires only a tiny amount for each use, making this bottle a surprisingly good value.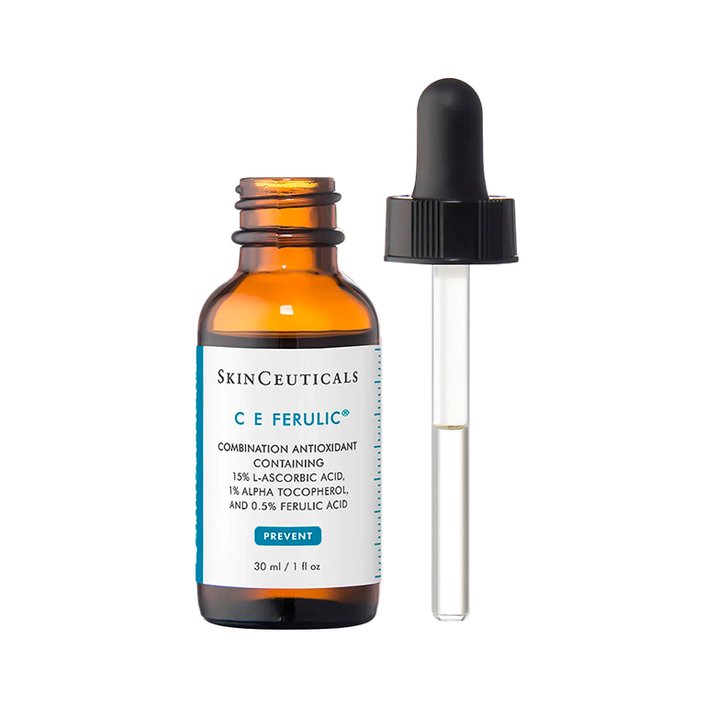 Infused with glycerin, a humectant, this setting spray is a breath of fresh air among the typically drying setting spray formulas on the market. While it does contain alcohol, which is an essential ingredient for locking makeup in place for all-day wear, you'd be hard-pressed to guess: A single spritz leaves any makeup look glossy, sheeny and, true to this product's name, akin to glass skin in a single spritz.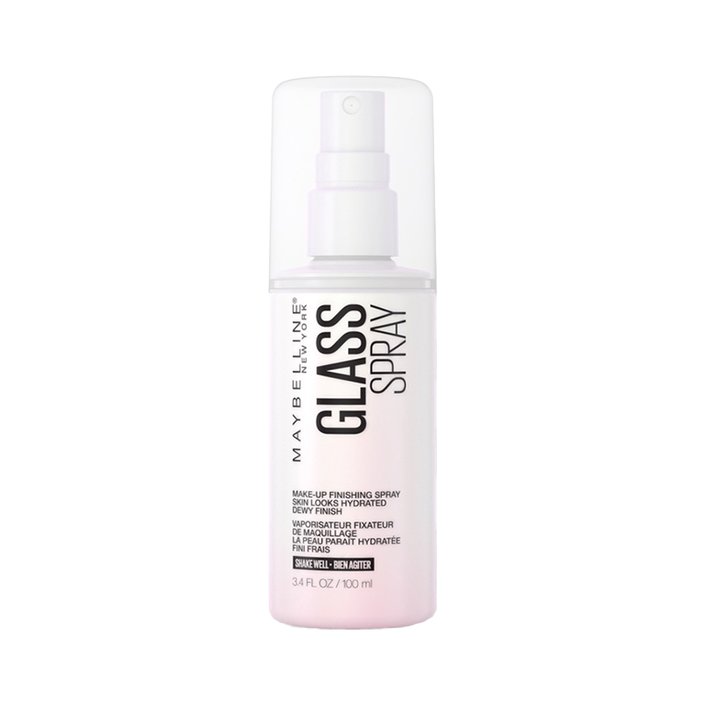 Sheet masks are practically synonymous with K-beauty, given their popularity in South Korea and the way they can put skin on a fast-track to hydration and bounce. This one from Biotherm imparts dewy radiance within 10-15 minutes of wear. Simply apply to cleansed skin and allow your skin to soak in the soothing, hydrating goodness of hydrating hyaluronic acid and nourishing sea plankton, a staple ingredient for the hydration-focused brand.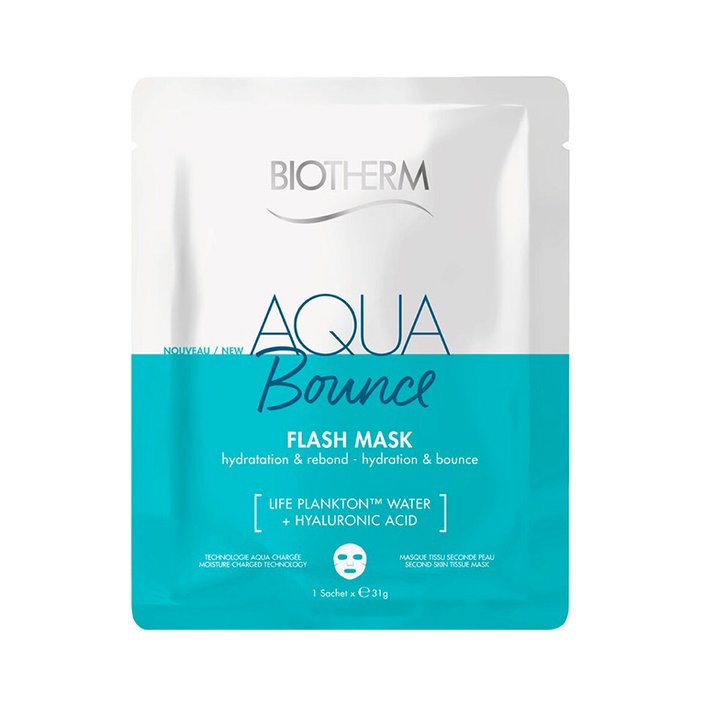 There are many reasons why the Kiehl's Ultra Facial Cream is a bestseller; key among them is its ultra-nourishing, highly hydrating benefits. Wonderful as both a day and night cream, particularly in cold, dry months, this moisturizer relies on glycerin to draw moisture into the skin from the surrounding air, as well as squalane to impart suppleness and bounce. This cream hydrates skin for up to 24 hours, so you can bet on smooth, quenched skin throughout the day.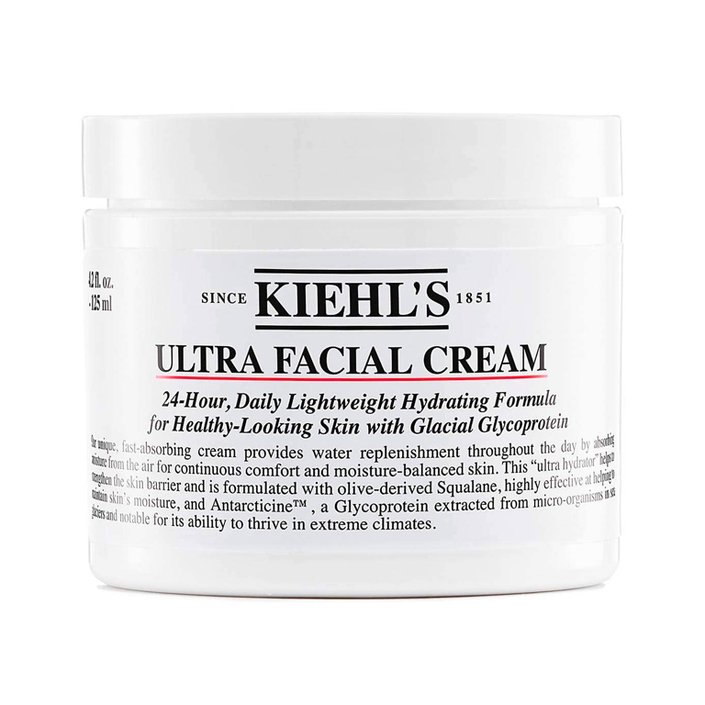 Hyaluronic acid is among the reigning hydrating ingredients in the skincare world, known for its ability to quench thirsty skin and impart a sheeny, glassy bounce on contact. As its name suggests, this serum relies primarily on HA, which is formulated specifically to add bounce and radiance on contact. Over time, fine lines appear less prominent, too.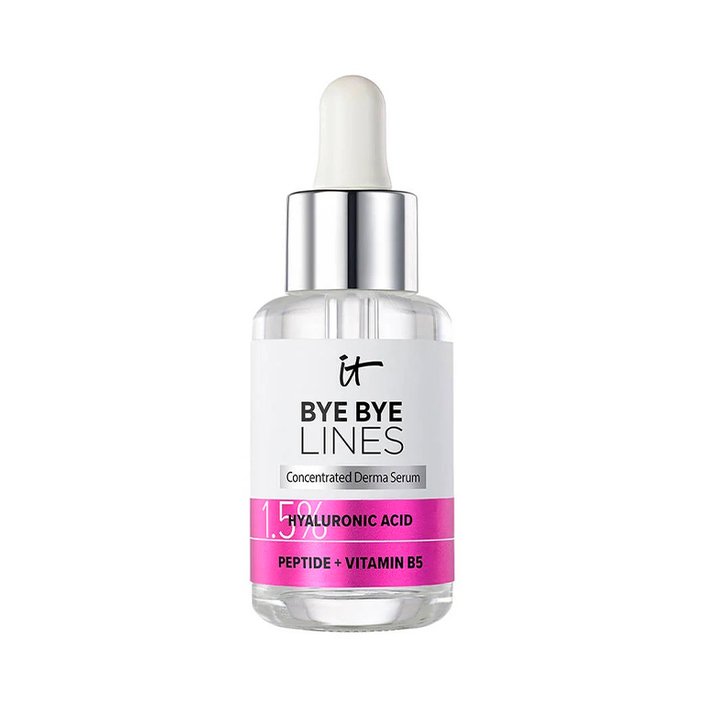 Another hard-working, non-stripping toner, this milky formula (but, for real, it seriously looks like milk) from Thayers is formulated with hyaluronic acid and snow mushroom to deliver a boost of hydration to the skin — for up to 48 hours. Gentle in nature, it's free of both alcohol and fragrance, and glides onto the skin with ease when applied with a cotton round.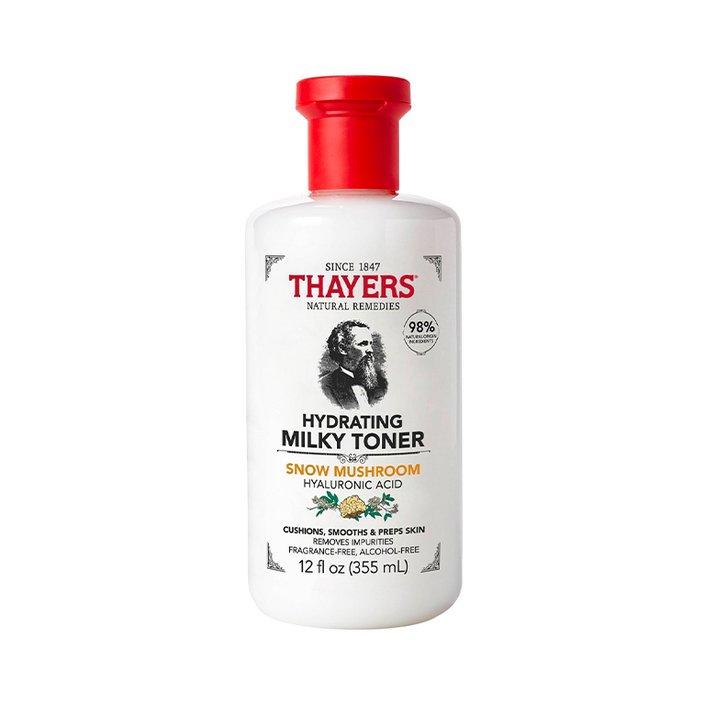 Read more

Back to top