What Is Glass Skin? Plus, How to Get the Look
August 25, 2020
Does your current skin-care routine have you — and your complexion — feeling unfulfilled? If that's the case, get back on track by taking a page out of the Korean beauty playbook. Korean skin-care practices have brought us a slew of complexion-perfecting techniques, from honey skin and the "seven skin method," to double cleansing and now — "glass skin." Ahead, we're revealing the skin-care routine you need to obtain glass skin.
What Is Glass Skin?
Picture a piece of glass, not stained or frosted, but a regular pane of glass. Immediately, certain qualities should pop into your head: It's perfectly clear and translucent with a reflective sheen, right? Can you see how that pane of glass could possibly translate into a skin- care trend? Glass skin refers to a complexion that's healthy and plump with hydration, and like glass, it has an ultra-smooth and glossy finish.
As with most K-beauty trends, glass skin isn't something you can achieve with the snap of your fingers or a full night of beauty rest. Securing glass skin takes time, consistency and plenty of layers of potent skin-care products.
How to Get Glass Skin
A glass skin routine may not be super short — the technique does rely on lots of layering, after all — but we promise eight steps will feel like no big deal once you've successfully achieved a glass-like visage.  
STEP 1: Cleanse with an oil or balm. Skin-care routines tend to start the same way — with a facial cleanser — and there's a good reason for that. Beginning with a clean canvas is essential, otherwise, you're simply piling products on top of oil and other impurities. To start working your way towards glass skin, break down makeup, dirt and oil sitting on the surface of your skin with an oil cleanser, like the Shu Uemura High-Performance Balancing Cleansing Oil Advanced Formula. If you want to opt for a balm to remove makeup, try the Glow Recipe Papaya Sorbet Enzyme Cleansing Balm.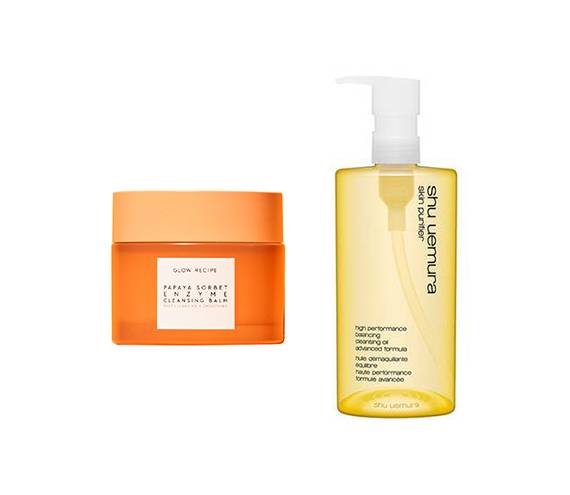 STEP 2: Cleanse again. You aren't quite finished with the cleansing phase of your regimen, so don't step away from the sink just yet. To get completely clean, you'll want to use the double-cleansing method. Follow your cleansing oil with the CeraVe Foaming Facial Cleanser for Normal to Oily Skin that gently exfoliates without over-stripping the skin.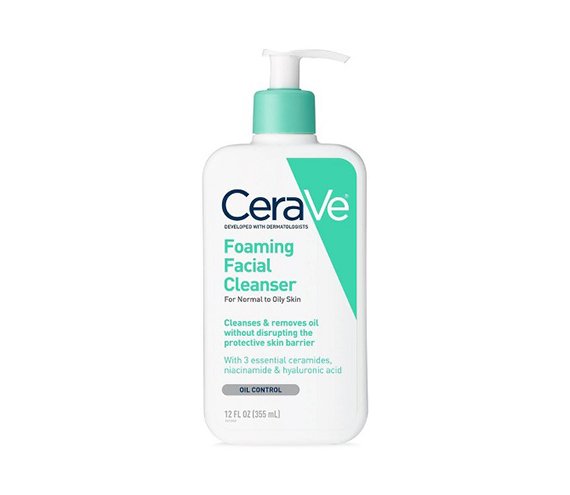 STEP 3: Use an essence. The same way primer is a must before applying makeup, using an essence before the rest of your skin-care routine is recommended. It may seem like just another step, but essences actually help to prepare your skin for the rest of your regimen. For your first step post-cleansing, press the Kiehl's Iris Extract Activating Treatment Essence into your skin. Besides boosting your other products, the essence will deliver anti-aging and hydrating ingredients to help give skin a smoother and more radiant look.

STEP 4: Indulge in a sheet mask. Sheet masks aren't reserved solely for at-home spa days; they can also be a regular step in your routine. For a quick boost of hydration, use the Garnier SkinActive Moisture Bomb The Super Hydrating Sheet Mask – Glow-Boosting after your essence. Kick your feet up and relax for 15 minutes while your mask gets to work, then remove it to reveal more luminous-looking skin.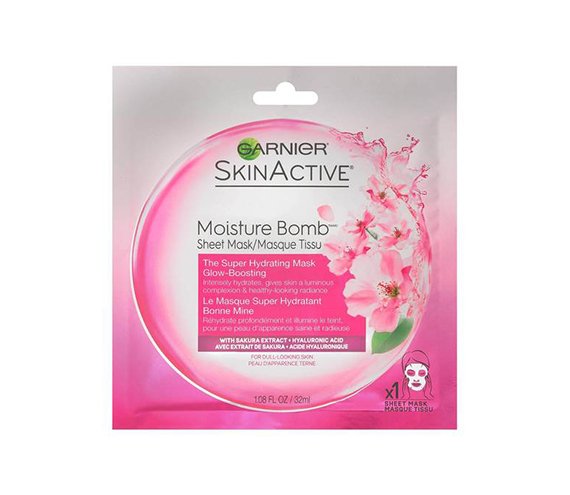 STEP 5: Smooth on serum. Another way you may hear glass skin described is that it looks as if it's always wet and extremely hydrated. That said, you'd be hard-pressed to find a more suitable serum than one that's formulated with hyaluronic acid, an ingredient that can hold up to 1000x its weight in water. Spread a few drops of the Vichy Minéral 89 over your face. Now you're free to move on to moisturizer.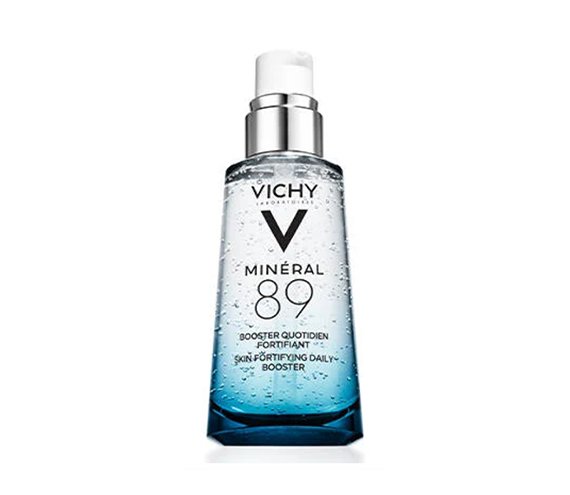 STEP 6: Max out on moisture. Staying hydrated is key when it comes to glass skin, which makes moisturizing one of the most important steps in your routine. Stick with a classic and allow your skin to soak up a generous layer of the CeraVe Moisturizing Cream.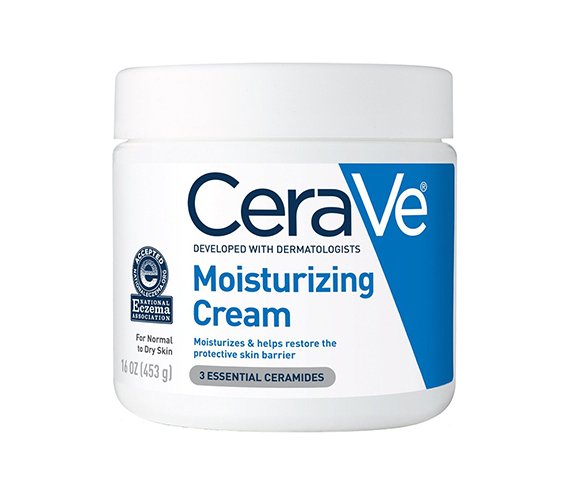 STEP 7: Add broad-spectrum SPF. It goes without saying that visible sun damage is detrimental to glass skin, and your skin's health in general. After all, glass isn't marked with dark spots and wrinkles, is it? To stay safe from the sun, apply the La Roche-Posay Anthelios Mineral SPF 50 Sunscreen and follow the FDA's guidelines, which include reapplying a broad-spectrum SPF at least every two hours and wearing a protective hat and sunglasses when outdoors.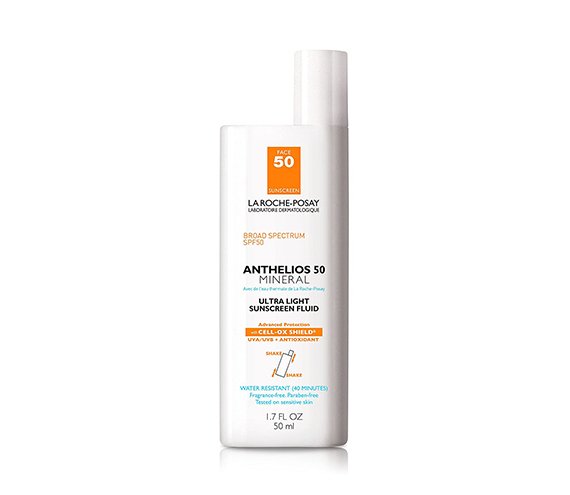 STEP 8: Use a face mist. At this point, your skin should look hydrated and plumped with moisture. But that doesn't mean your dewy glow won't fade as the day goes on. To refresh your glass skin on the go, give it a few spritzes of hydrating face mist, like the Garnier SkinActive Soothing Facial Mist with Rose Water.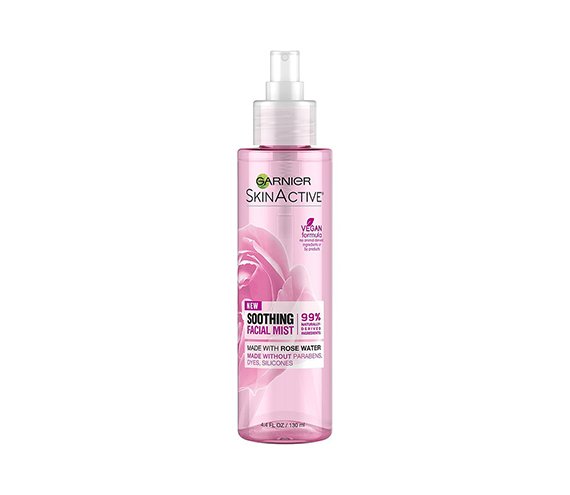 STEP 9: Seal it with a primer. After your skin is glowing and glassy, lock in your products with the NYX Professional Makeup High Glass Primer. This radiance-boosting formula will help your skin glow under makeup, and it's so good, you'll never turn back.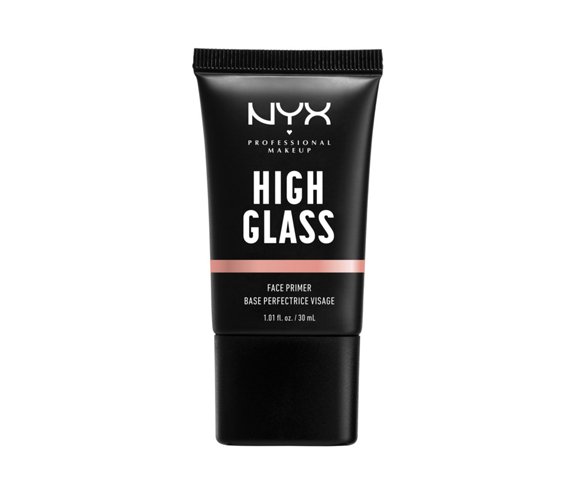 Read More:
The Best Lip Masks, According to Our Editors
I Stopped Laser Hair Removal Because of COVID-19 — Now What? 
Read more

Back to top