Are You Team Liquid Body Wash or Team Cleansing Bar? Here Are the Pros and Cons of Each
October 19, 2020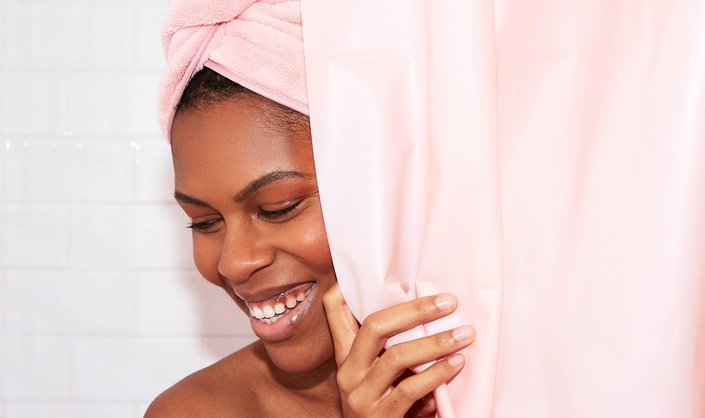 I have a very specific shower routine that I stick to. I like to wash my hair before my face, I always use a body wash before a body scrub and I definitely prefer to use a liquid body soap rather than a cleansing bar. But after testing out shampoo bars and loving the experience, I was curious about making the change. Before trying a cleansing bar, I wanted to compare the benefits of the two methods so I enlisted the insight of board-certified dermatologist Dr. Hadley King and Nicole Hatfield, esthetician at Pomp Beauty.
The Benefits of Using a Liquid Soap 
"Liquid body wash is known to be more convenient," says Hatfield. One reason is because they come packaged in bottles that are easy to store. The lack of packaging of a bar soap can cause it to feel grimy over time."While it is generally not harmful to us, more bacteria may live on a bar of soap and the slime that accumulates around it," says Dr. King. If you need a recommendation for a liquid soap, I like the Kiehl's Creme de Corps Smoothing Oil-to-Foam Body Cleanser, an oil-based formula that works to gently cleanse the skin and leave it feeling soft and smooth.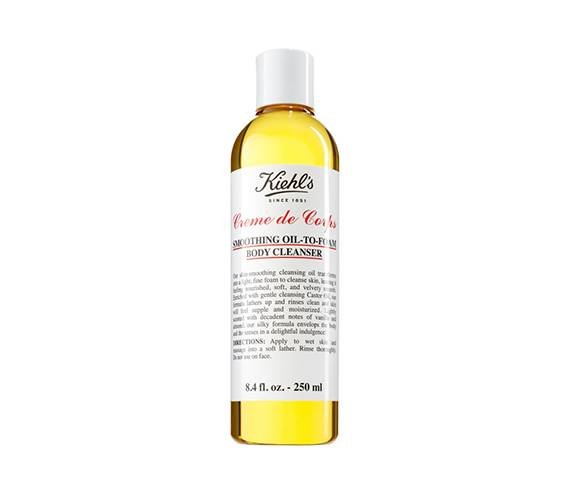 The Benefits of Using a Bar Soap
"Liquid body wash, although more convenient, can sometimes contain harsh ingredients that strip the skin and can cause irritation," explains Hatfield. "It is easier to find bars of soap with cleaner ingredients." According to both skin-care experts, bar soaps also tend to be more environmentally friendly. That's because bar soaps don't require as much packaging or water than liquid soap. Hatfield says that bar soaps can be less expensive because of this and last longer. For example, the CeraVe Hydrating Cleansing Bar is only $6.99 and contains skin-loving ingredients like hydrating hyaluronic acid and ceramides to restore your skin's moisture barrier. You can also try the Indigo Wild Zum Bar Soaps which is $6.25 and made with plant-based ingredients like essential oils and goat's milk.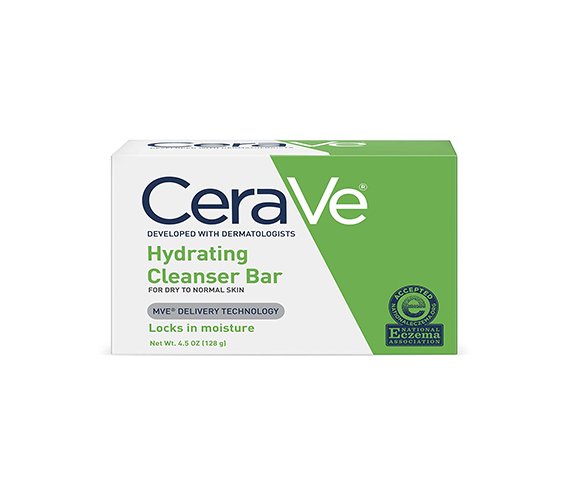 So, Which Should You Use?
According to both skin-care experts, the form of soap you use really up to you. But according to Hatfield, no matter what kind of soap you use, you should have some standards when choosing a formula. "I make sure to choose one without sulfates, fragrance or pore-clogging ingredients," she says. "No matter what, I recommend doing your research on the ingredients before buying."
Photo: Chaunte Vaughn 
Read More: 
Beauty Debate: Do You Use a Body Scrub Before or After Body Wash?
Bar Soaps Are Back: Here Are 6 to Try
The Best Time to Apply Body Lotion Because, Yes, There Is One
Read more

Back to top