Why You Need a Chemical Exfoliant in Your Body-Care Routine
October 30, 2020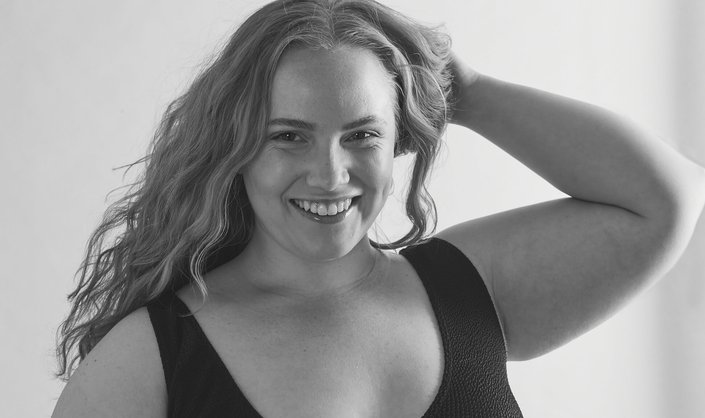 I have a lengthy skin-care routine that I dutifully perform on my face each morning and night, yet I can barely remember to moisturize the skin on my body. It's not until patches of dry skin or body acne appear that I pay attention to what's going on from the neck down. 
In an effort to give the area a little more TLC, I've been looking for ways to improve my body-care game. Because I'm a big fan of using alpha- and beta-hydroxy-acids to chemically exfoliate my face, I wondered if applying the ingredients elsewhere could also be beneficial. Here, Dr. Elizabeth Houshmand, a Dallas-based board-certified dermatologist and Skincare.com expert, explains the why and how of using chemical exfoliants on the body. 
The Benefits of Using a Chemical Exfoliant on the Body
First, you may be wondering why you should use a chemical exfoliant over a traditional body scrub. According to Dr. Houshmand, the former — typically found in body washes or lotions — can actually be less harsh on the skin yet offer better results. "Chemical peels go deeper within the skin's surface than scrubs do, therefore they tend to produce desired results with fewer issues such as irritation," she says. 
You can also use chemical exfoliants to target skin-care concerns. If you have body acne, you can use products that contain salicylic acid (a beta-hydroxy-acid) or glycolic acid (an alpha-hydroxy-acid). "They exfoliate the skin and dissolve the proteins that clog pores and lead to acne," says Dr. Houshmand. If you have dry skin, she recommends using a product with lactic acid (another alpha-hydroxy-acid), which has humectant properties.
Keratosis pilaris, tiny bumps that can form on areas of skin like the upper arms and thighs, can also be noticeably minimized with a chemical exfoliant such as salicylic acid.
One body product that I've recently discovered and love is the CeraVe SA Lotion for Rough & Bumpy Skin. It contains lactic acid, salicylic acid, hyaluronic acid and ceramides to exfoliate, improve texture and strengthen the skin barrier in one.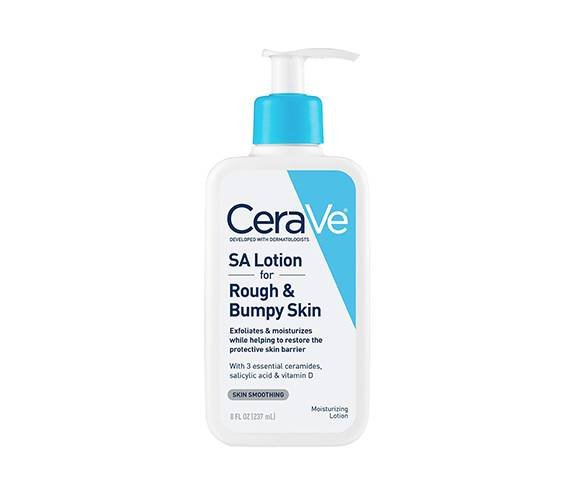 How to Use a Chemical Exfoliant on the Body 
As mentioned earlier, chemical exfoliants for the body are often found in cleansers and lotions or serums. You can also use peel pads, like the Dermadoctor KP Duty High Potency Daily Body Peel for a more targeted approach. 
The skin on the body is thicker than that on the face, so it can handle stronger acids than you might apply above the neck. Still, depending on the formula, you might want to limit your usage to avoid potential irritation. "[Unless otherwise noted on the packaging,] I recommend using a chemical exfoliant on the body no more than once per week," says Dr. Houshmand. "It is better to use a consistent but gradual approach." 
Photo: Chaunte Vaughn
Read More:
The Difference Between Balms, Ointments and Salves
How to Spray Tan at Home in Four Easy Steps
OUI The People Founder Karen Young Wants to Change Your Relationship With Shaving
Read more

Back to top