How to Treat Sun Damage on the Chest and Décolletage
August 06, 2020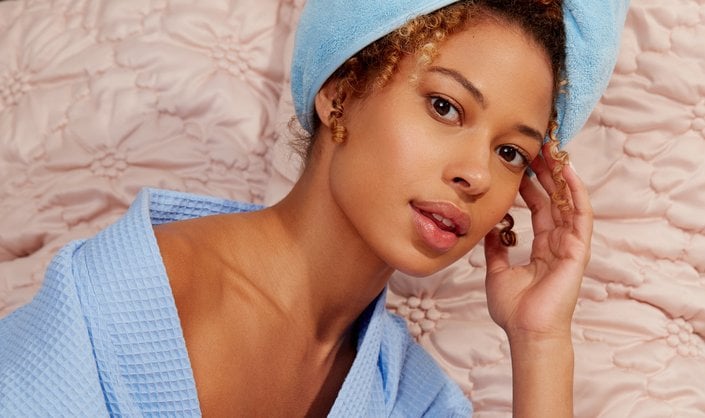 Aside from my face, the one area on my body that's the most sensitive to the sun is the top of my chest and décolletage area. No matter how careful and diligent I am about applying sunscreen, the area remains a shade of pink all summer long. I was curious to find out how sun damage on this area might materialize as I age, how to  address any current visible damage and help fight these signs from forming in the future, so I consulted with Dr. Elizabeth Houshmand, a board-certified dermatologist based in Dallas and Skincare.com partner. I'm sharing  what I learned below.
Why It's Important to Protect the Chest and Décolletage From Sun Exposure
There's no exposed area that you shouldn't apply sunscreen to daily, but the chest and décolletage is especially sensitive and easy to forget. "The décolletage is a unique area of skin on the body that often gets forgotten in our everyday skin-care routines," says Dr. Houshmand. "The skin on your décolletage produces less oil than the skin on your face, making it more delicate and prone to damage. It also receives a high amount of sun exposure and is therefore one of the first areas on the body to show the premature signs of aging."
She explains that sun damage on this area can take the form of red or brown spots and/or wrinkles. 
How to Address Sun Damage on the Chest and Décolletage 
Dr. Houshmand recommends applying SPF 50 sunscreen on the area, regardless of if you have any noticeable signs of sun damage. To maintain healthy looking skin here, she also suggests applying a moisturizer with ingredients like hyaluronic acid and vitamin C. One of my personal favorite products to use is the Kiehl's Super Multi-Corrective Cream, which I apply on my face and then bring down to my neck and décolletage. The formula, which contains hyaluronic acid, PhytoMimetic vitamin A and chaga mushroom, hydrates, diminishes the look of wrinkles, refines texture and  boosts radiance.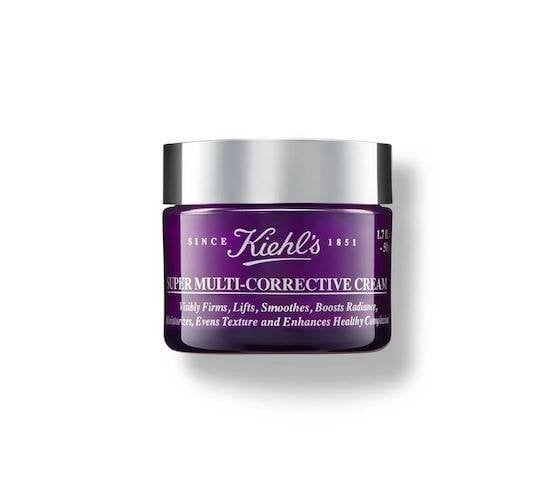 "I also like retinol serums for nighttime," says Dr. Houshmand. "These can actually help tackle some of the signs of sun damage." Because the area is sensitive, start out with a low dose of the ingredient. Check out the Skinceuticals Retinol 0.3, and read up on how to retinize your skin. 
If you're experiencing any dark spots or sagging, wrinkled looking skin, there are professional in-office treatments that can be beneficial as well. "I use lasers for skin rejuvenation on sun spots and pigmentation and the Fractional RF laser as well as LED light therapy for skin tightening and fine lines and wrinkles," Dr. Houshmand says. Depending on the extent of the photodamage, she'll also perform chemical peels and microdermabrasion on patients. 
Photo: Chaunte Vaughn
Read More:
Drugstore Sunscreens to Stock Up on for Summer
The Best Overnight Masks That Work While You Sleep, According to Our Editors
Read more

Back to top