Foot-Care Tips to Try During Sandals Season
July 25, 2023
Yes, warmer weather means swapping out skincare products and applying even more sunscreen than usual, but you may be forgetting that it also means showing your feet and toes more than ever, whether you opt for a strappy, open-toe heel or a cute and casual flip-flop. If your feet are looking a little worse for wear, it can be hard to know which products you need to prep your feet to be seen again. Here, seven foot-care tips to help get your feet ready for summer.
Tip #1: Give Yourself Regular Foot Soaks
Removing the flaky, rough skin on your feet can be tough, but regular foot soaks will make that skin easier to exfoliate. Fill a basin with enough warm water to cover your feet, then place your feet in the basin for about 20 minutes, then dry your feet. You can also add Espom salt or essential oils to the soak. "Epsom salts help to gently exfoliate the skin to eliminate dead skin cells while also soothing the skin," explains board-certified dermatologist and Skincare.com consultant Dr. Marisa Garshick. "Essential oils can help to nourish the skin on the feet to help soften and smooth the feet." We recommend consulting with a board-certified dermatologist to determine if Epsom salts and essential oils are right for you and your skin concerns.
Tip #2: Gently File Your Feet
After soaking your feet, you can help to remove the hard and cracked skin on your feet with a foot-care file to reveal newer, softer skin just in time for spring. Gently but firmly, move the foot file in a back-and-forth motion across your heels. However, be sure not to over-file your feet, as Dr. Garshick says over-exfoliating could disrupt the skin barrier and lead to irritation. We recommend consulting with a board-certified dermatologist to determine the proper foot exfoliation routine for you.
Tip #3: Add a Foot Scrub to Your Routine
A foot scrub will also help exfoliate dry patches. After a foot soak or while you're in the shower, apply the scrub to both feet, then use both hands to massage it onto your heels and soles. When you're done, rinse it off and apply a moisturizer. We love using the Kiehl's Grapefruit Gently Exfoliating Body Scrub, a formula made with apricot seed particles. Again, as Dr. Garshick noted, you'll want to avoid over-exfoliating your feet.
Tip #4: Apply a Thick Moisturizer
Regular lotion may not cut it when it comes to addressing cracked and chafed feet, so you may need to reach for a thicker moisturizer like the CeraVe Healing Ointment. This petrolatum-based balm includes ceramides and hyaluronic acid and helps retain your skin's natural moisture.
Tip #5: Consider Using a Foot Mask
Just like a face mask, a foot mask may add extra nourishment and care to your feet. "Foot masks are definitely one good way to hydrate the feet, as depending on the specific ingredients, they can help to draw moisture into the skin and help seal moisture in when applied," says Dr. Garshick.
Tip #6: Take Care of Your Toenails
Your toenails are a key part of the health of your feet, and you should be cutting them regularly to make sure they don't grow too long. Toenails also need nourishment and hydration, and applying cuticle oil is a quick and easy way to take care of them. Along with thicker ointments, Dr. Garshick confirms that cuticle oil can help protect and resist injury to the toenail and the nail fold. Rub a few drops of the Essie Apricot Nail and Cuticle Oil into your cuticles and nails to keep them moisturized.
Tip #7: Sleep With Socks On
Even after all of that foot care, sometimes you may wake up in the morning and feel like you're back to square one. After soaking, scrubbing and moisturizing our feet, we like to put on socks before we head to bed.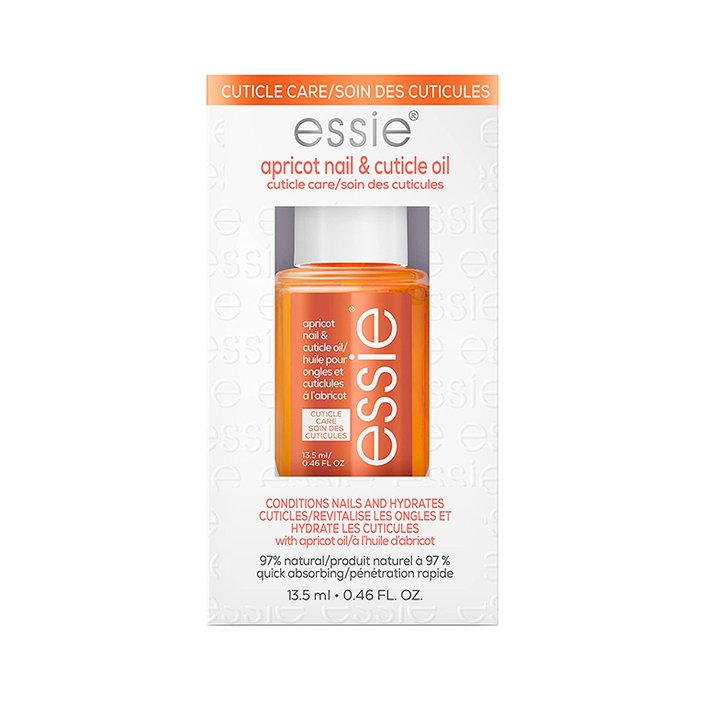 Read more

Back to top