Hair Removal 101: Your Guide to Shaving and Waxing
September 30, 2019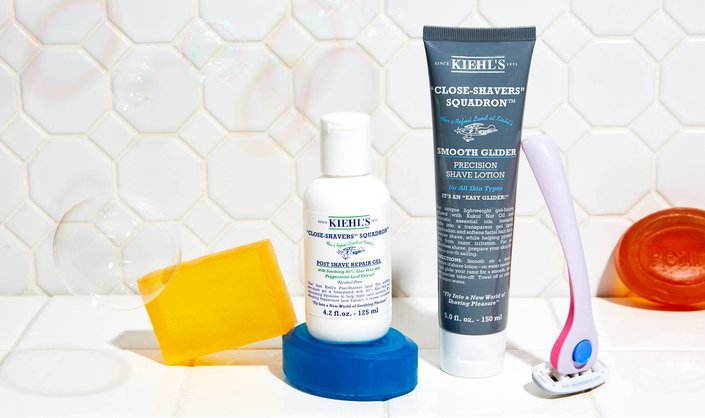 Let's be real, hair removal can be tricky. There are so many methods to remove your unwanted hair, that it can be difficult to decide which one is right for you. Not to mention, with each method comes the potential downsides of ingrown hairs, bumps, and maybe even some scrapes — ouch. To help you make your decision a little bit easier, let's start with the basics: shaving and waxing. These two methods are the most common forms of hair removal but to ensure you're doing it just right, you'll need to follow some necessary steps. Ahead, we're talking all about hair removal 101 and how to get soft and silky skin after every shave or wax. 
Shaving
The first step to a perfect shave is to invest in a high-quality razor. Opt for lubricated blades, which can keep the legs feeling extra soft while shaving and decrease the chances of getting any small cuts or scrapes. Try the Billie razor for its stainless steel blades that give you a close and clean shave, and the encased charcoal soap that helps deliver soft and smooth results. Beyond its efficacy, they come in super cute, playful colors and it's only $9 to get your initial razor, a magnetic holder and four replacement cartridges every month. To avoid shaving with a dull blade, we recommend switching out your razor blade after every three to five uses. Dull blades are a leading cause of razor bumps, cuts and burns.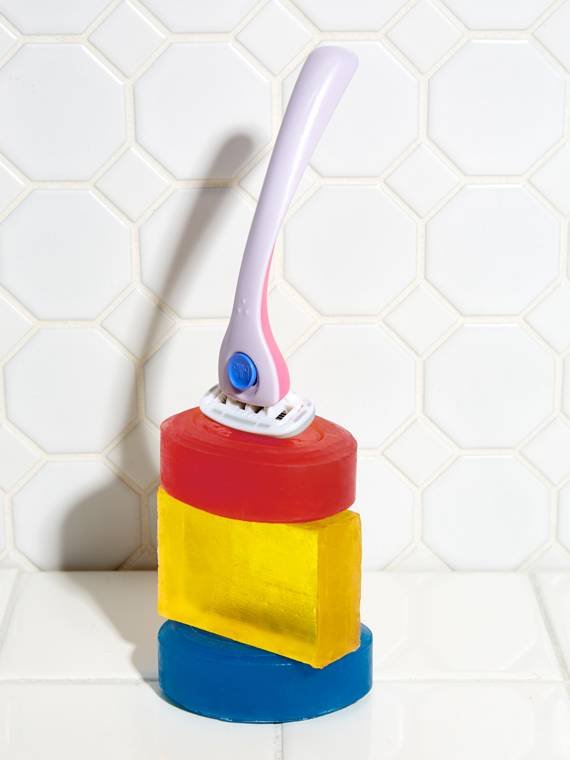 Once you have your quality razor blade, you'll want to begin by exfoliating your skin. This will help rid the skin's surface of any dead skin cell buildup, which can lead to an uneven shave. After you've exfoliated the skin, reach for either shaving cream, lotion or foam to help avoid ingrown hairs. We suggest looking for hydrating formulas like Kiehl's Close Shavers Squadron Smooth Glider Precision Shave Lotion. While it may have been made for men, it works great for women as well. It's a clear, no-water necessary lotion that allows you to see what you're doing as you shave, which can help avoid any mishaps. 
Finally, always try to shave while you're in a warm bath or shower. Doing this will allow your hair to soften for a smoother, closer shave. After shaving, treat your skin to Kiehl's Post Shave Repair Gel. This step will help refresh and nourish your skin thanks to the soothing aloe and squalane.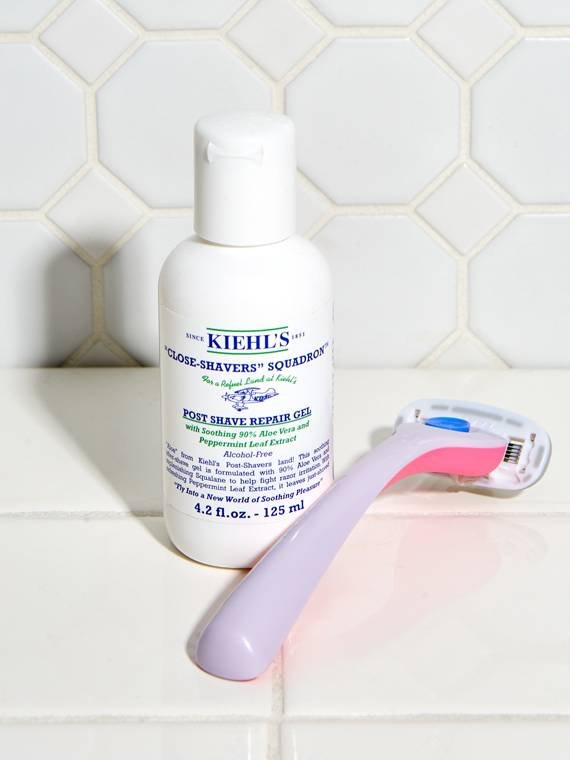 Waxing
Waxing is a great option for those who want to keep a long-lasting smooth finish without the hassle of shaving. But there are a couple of dos and don'ts you should know about before getting your wax done. First, you'll need to let your hair grow at least a quarter-inch before your appointment so that the hair can grip to the wax and be easily removed. You'll also want to try exfoliating and moisturizing a day or two before your appointment to prevent irritation, ingrown hairs and dead skin cell build-up. Exfoliating the day the day of your appointment, might make your skin very sensitive to the wax so be sure to get this done ahead of time. Another thing to skip before your wax? Anything with retinol because retinol can  also make your skin more sensitive. The most important thing you can do before getting a wax service is relax and breathe. After your appointment, follow up with a post-wax product like the European Wax Center Smooth Me Ingrown Hair Wipes. These single-use ingrown hair wipes work to remove bumps and ingrown hairs while helping to slow down the regrowth of your hair ensuring long-lasting, smooth results.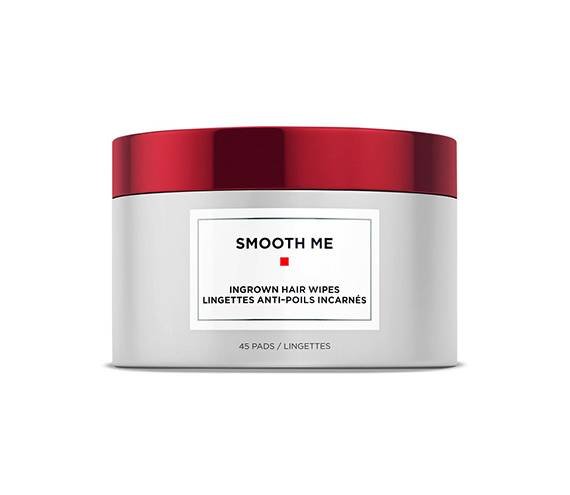 Read More: 
The Best Tools and Accessories for Head-to-Toe Exfoliation
5 Travel-Friendly Razors That Will Keep You Clean and Smooth Wherever You Are
The 18 Best Hydrating Creams and Lotions
Read more

Back to top