Your Step-by-Step Guide to Shaving the Right Way
July 21, 2021
Shaving may seem pretty straightforward, but to achieve a clean shave without any nicks, itching or irritation, there are a series of steps you should follow. To make your shaving experience as smooth as possible, we've broken down exactly what to do from the minute you pick up your razor, plus how to care for skin post-shave. 
STEP 1: Soften the Skin
If you try to shave the moment you step into the shower you're more likely to nick yourself because you haven't given your skin and hair time to soften. According to the American Academy of Dermatology (AAD), it's best to shave at the end of your shower or bath.
Kick off your shower with a gentle body wash like the Nécessaire The Body Wash, or if you deal with rough skin texture, try the CeraVe SA Body Wash for Rough & Bumpy Skin. If you choose to exfoliate the area before your shave, opt for a gentle scrub that can help loosen your hair follicles like the Kiehl's Grapefruit Scrub.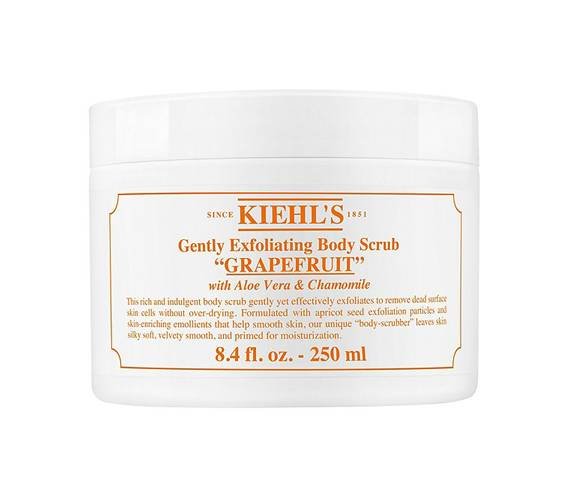 STEP 2: Coat Skin with Shaving Cream
Just as water is an absolute must in the shaving equation, the same goes for shaving cream or gel. There may be other products just sitting in your shower that seem like appropriate alternatives, but if you're debating using conditioner or regular body soap to lather up, we strongly suggest against it. 
A shaving cream or gel will help ensure you don't end up with cuts. We recommend the Billie Shave Cream, which has aloe, shea butter, olive oil and sage to keep the skin hydrated and happy during your shave. If you want a gel option, try the Oui the People Sugarcoat Moisturizing Shave Gel-to-Milk.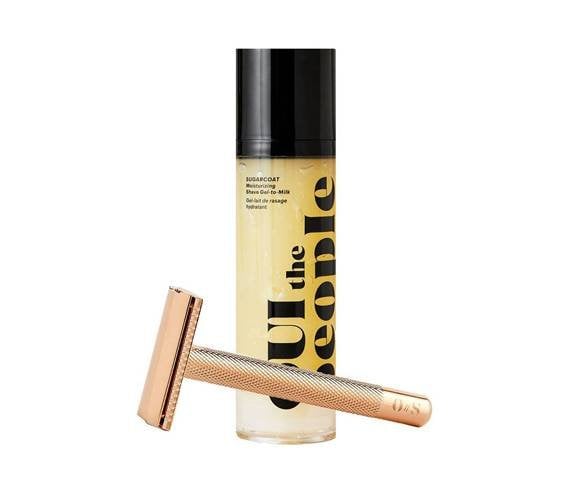 STEP 3: Reach for a Fresh Razor
Trust us, razors aren't something that get better with age. The longer you use the same blade, the duller it becomes, which means you won't be getting a close shave. The AAD suggests changing blades or throwing away disposable razors after every five to seven shaves, which can help minimize irritation.
STEP 4: Go With the Grain
Someone may have taught you to shave against the grain to catch every last hair, but you're more likely to end up with irritated skin and ingrown hairs when you shave this way. Rather than risk it, the AAD says to shave in the direction that the hair grows and try not to go over the same areas more than once. 
STEP 5: Take It Slow
You may want to get shaving over and done with, but racing to finish can be a recipe for disaster. Shaving too quickly or pressing too hard can cause cuts and irritation. As for hard-to-reach areas like your bikini line, check out our guide for everything you need to know about shaving down there.
STEP 6: Always Moisturize Afterwards
Before drying off, apply a hydrating body lotion like the La Roche-Posay Lipikar Lotion on damp skin. On the sensitive areas where you just shaved, we recommend applying an after-shave oil like Fur Oil to help minimize the possibility of ingrown hairs.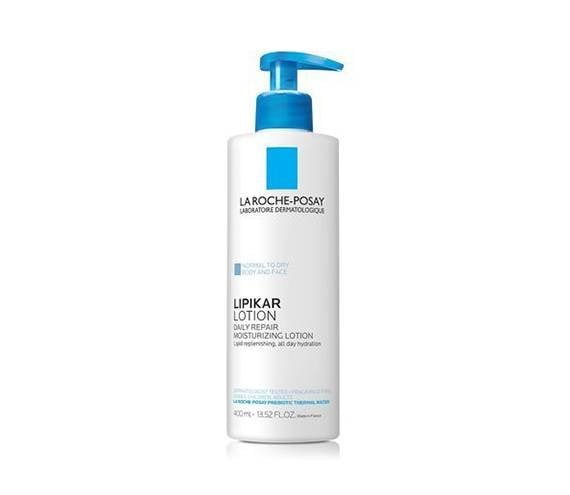 Photo: Chaunte Vaughn 
Read More:
An Esthetician Explains Why You Should Never Shave in Between Your Wax Appointments
7 Tricks to Help You Shave Less Often
5 Shaving Gels to Incorporate into Your Leg Hair-Removal Routine
Read more

Back to top