The 9 Best Lip Balm Beauty Hacks
October 19, 2016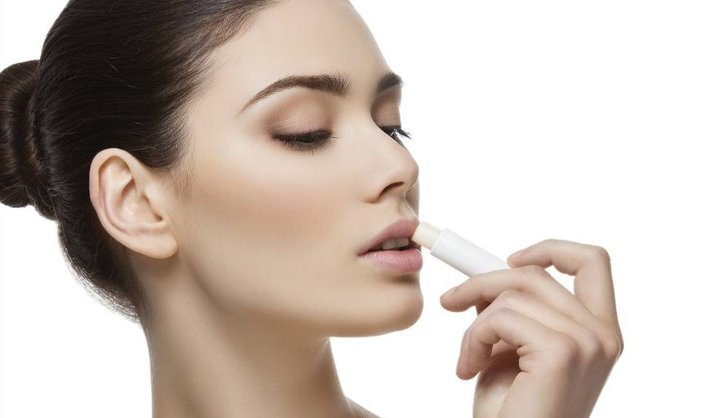 If there's one skin care product most—if not all—women carry each day without fail, it's lip balm. But, did you know that your go-to lip balm is also one of the most versatile beauty products you can keep on hand? That those little tubes can be used for more than helping to soothe and hydrate lips? It's true! As an ultra-hydrating emollient, this skin care must-have is like the Swiss army knife of skin care when you're in a pinch. Ahead we share nine clever lip balm beauty hacks you can try,
TAME FLYAWAYS
Whether you're going for that slicked back look or are experiencing some hair static, lip balm can be a great tool to have when trying to tame flyaways. If your lip balm comes in a squeezy tube, apply a small amount to your fingers and apply gently to your flyaways.
ON-THE-GO CUTICLE TREATMENT
It's no secret that the drier—not to mention, colder— fall and winter months can wreak havoc on our skin. But perhaps no area gets hit as hard as our hands…especially on our delicate cuticles! Lip balms and lip emollients can be a great on-the-go alternative to cuticle creams and oil, as many are formulated with skin hydrating ingredients. To give yourself a lip balm cuticle treatment, simply apply lip balm to your cuticles and massage the moisture in. 
DEWY EYESHADOW
Switch up your beauty look with one of this year's hottest makeup trends: dewy eyeshadow. After you've applied your regular eye shadow, apply a thin layer of lip balm to your eyelids and blend. You can also skip the eyeshadow and go with the bare skin version by applying lip balm directly to your eyelids. 
SOOTHE CRACKED SKIN
If the skin on your hands feels dry and your hand cream is nowhere in sight, apply some lip balm. This can help give some temporary moisture until you can get your hands on some cream.
TAME YOUR BROWS
Want to tame your eyebrows between wax visits without adding extra color to them? Rub some lip balm onto your pointer finger and apply directly to your eye brows. This can help keep them in place and give them a sleek look. For added control, brush your brows in place with a clean mascara spoolie.
HIGHLIGHT YOUR CHEEKBONES
If your complexion is looking a bit drab, and you left your highlighter at home, give your cheekbones a natural-looking, dewy highlight with lip balm. Simply apply the balm directly to your cheekbones and use your finger to blend out the shine. This looks great if you have some pink blush on underneath, too!
TAKE YOUR RINGS OFF
Whether your fingers have swelled or your ring is one size too small, tugging and pulling at your rings can hurt. The next time you're struggling to remove a ring, apply lip balm to the area of skin around your ring and knuckle. This helps create a lubricated surface that can make removing your rings feel less like a game of tug-of-war.
APPLY GLITTER TO YOUR SKIN
If you want to glitz up your makeup look with some glitter, but don't have any glitter adhesive on-hand, we recommend swiping some lip balm across the area you wish to sparkle and dabbing the glitter directly onto your skin. The lip balm creates a sticky surface for the glitter to adhere to. 
PREVENT BLISTERS
Are your shoes rubbing in all the wrong places? If you don't have any bandages handy, apply some lip balm to your heels and any other areas of your feet that might be experiencing some discomfort. This creates a thin barrier between your skin and what whatever is rubbing against it. 
Now that you know the lip balm beauty hacks, check out our picks of the best lip balms!
Read more

Back to top