We Tried a Full Body Mask: Here's What We Thought
February 24, 2017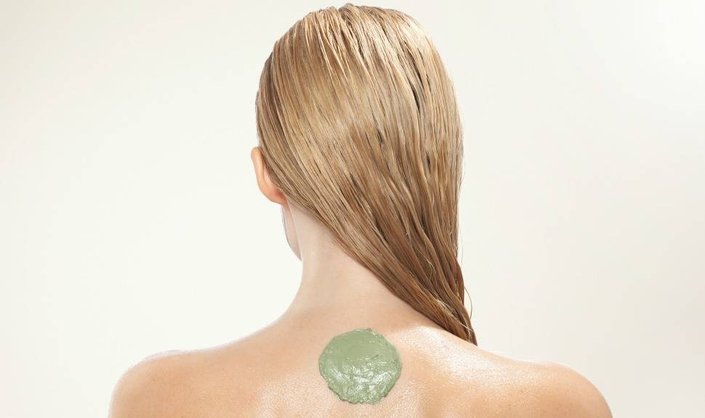 At Skincare.com, we love to mask. Face masks, sheet masks, hair masks—you name it, we've tried it (and we clearly don't discriminate). These spa-like treatments are kept on hand for our weekly—daily, if we're feeling optimistic—skin care rituals at home. But there's a much-hyped-about newcomer to add to our masking rotation now—hint: it targets skin below the shoulders.
Introducing, body masks. These full-body skin care treatments have been on spa menus around the world for ages but more recently, they've made their way into our personal skin care routines. Depending on the formula you choose, body masks can offer the same benefits as their facial counterparts—hydration, exfoliation, detoxification, etc.—meaning arms, legs, hands, and feet are in for some extra TLC. Who ever said facial skin should get all the masking love? We sure didn't. Our friends at The Body Shop sent over their Spa of the World Himalayan Charcoal Body Clay for us to try. Never one to pass on a little "me" time, I penciled in a DIY spa night and quickly got to work. 
If you have congested below-shoulder skin, this body elixir might just become your new go-to. The formula, as its name suggests, is a combination of charcoal and kaolin clay—known for its absorbing properties. The mask draws out impurities and toxins to help improve the look of skin. I'm always eager for skin that looks brighter and feels softer—but really, who isn't?—so I gave it a go and hoped it would deep-clean my skin. Spoiler alert: It did.
As the instructions stated, I used a thin layer of product on my body and paid close attention to areas that were looking dull and tired, like the back of my arms, elbows, and décolleté. (Tip: You might want to ask someone to help you with your back if your arms are short. I learned this the hard way). The smell of the mask is relaxing and not too overpowering, which is nice because it has to stay on your skin for a bit. After 10 minutes, I rinsed off with lukewarm water in the shower. Right off the bat, my skin felt deeply cleansed and smooth. Where has this been all my life? I'm a new body mask devotee, and you might just be too. Don't say I didn't warn you.
The Body Shop Spa of the World Himalayan Charcoal Body Clay, $24
Read more

Back to top