5 Tips For Younger-Looking Hands
August 05, 2016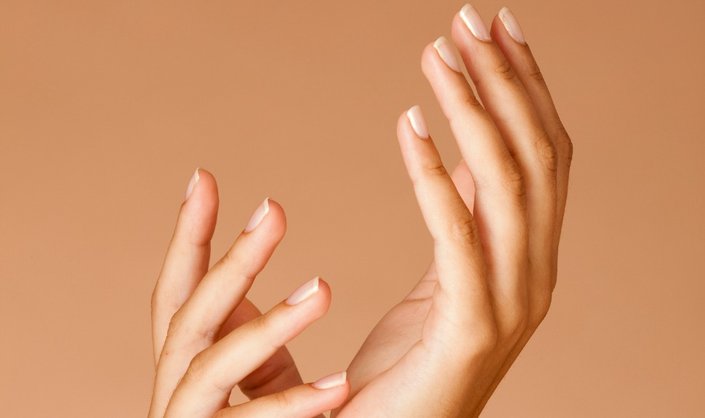 WEAR YOUR SUNSCREEN
One of the most important steps—if not the most important step—in a skin care routine, whether you're caring for your face, your body, or…you guessed it…your hands, is wearing sunscreen. Broad-spectrum SPF is your first line of defense against the damage the sun can wreak on your skin—fine lines, wrinkles, and discoloration among them. Since all too often, our hands are skipped during that daily sunscreen application, they show the signs of aging more quickly than other areas of our body. Don't forget to apply a broad spectrum SPF 30 or higher to your hands each morning before heading out the door. Keep a hand cream formulated with SPF in tow to reapply throughout the day.
MOISTURIZE AND RE-MOISTURIZE
As we age, our skin loses the moisture required to keep it looking young. Add that fact to the daily—and consistent—use of drying products like soaps and cleaning products, our hands are often subject to additional moisture loss. This, in turn, can result in dull, dry skin and fine lines. Make it a habit to apply moisturizer after you wash your hands and deep clean your home—the future of your hands will thank you.
EXFOLIATE WITH SUGAR SCRUB
As we stated above, hands can easily fall victim to dry, wrinkly skin, no thanks to things like, constant washing, cleaning supplies, and so on. And while moisturizing is ultra important, you may want to incorporate a physical exfoliant into your weekly routine—like, this DIY sugar scrub recipe—to slough off some of the buildup of dry skin and better allow your hands to soak in all of that moisture from lotions and hand creams.
TAKE CARE OF YOUR CUTICLES
Speaking of dry skin, paying extra attention to your cuticles can be another way to slow the signs of the hands of time, as dry, cracking cuticles may leave your hands looking a bit rugged. Before massaging moisturizer into your hands, apply cuticle oil or cream to your nail beds for extra hydration and be sure to use nail polish remover no more than twice a month to prevent the acetone from damaging and drying them out. Keep a bottle of cuticle oil at your desk or next to your bathroom sink as a reminder to apply and reapply when you have down time.
WEAR GLOVES WHEN CLEANING
The chemicals found in cleaning supplies can be—to put it simply—harsh on the skin, especially when in contact with the delicate skin on the hands. Be extra cautious when handling these chemicals- from bleach to window spray to wood polisher- and, just to be safe, invest in a pair of rubber gloves to protect your skin from coming in contact with said chemicals. You may also want to throw on a pair of these rubber gloves while washing dishes, as the soap and constant contact with water can dehydrate your skin and leave it feeling and looking anything but soft and supple.
Read more

Back to top