Essie Gel Couture: Our Editor's Pick for a Gel Mani Without UV Lamps
July 20, 2016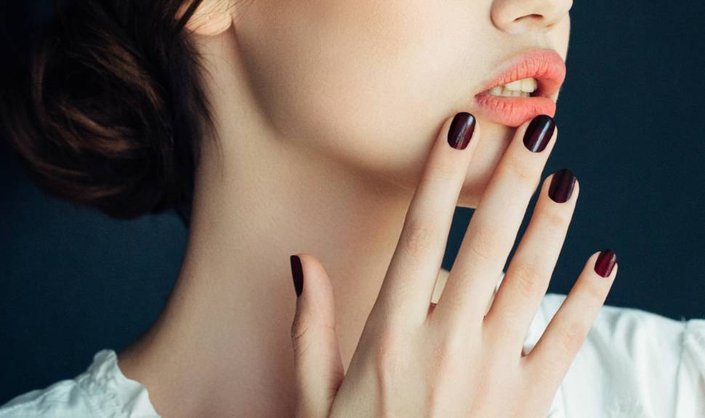 Get a long-lasting gel manicure without UV light thanks to these brand new Gel Couture polishes from Essie. 
When we book an appointment for a mani-pedi at a nail salon that we've never been to before, there are a few precautions that often cross our minds. Is the salon clean? Do the technicians sanitize their tools correctly or use a new set of tools on each customer? Do they offer the latest lacquers? Should I shave my legs beforehand? And the list goes on. Without a doubt, these are some very important things to consider—especially since you don't want your hairy legs to be the topic of conversation amongst the other technicians. However, there is one precaution that we often overlook entirely and that is the drying process.
Whether they're painted with regular nail polish or coats of shiny gel lacquer, most nail salons may use UV lamps to speed up the drying process or set gel manicures (side note: gel polish cannot set unless exposed to the UV light from these lamps). According to the Skin Cancer Foundation, UV lamps, as the name suggests, emit UV radiation produced by UVA rays, which can be linked to premature signs of skin aging on the hands, or worse: skin cancer. Before you swear off nail salons and gel manicures forever, the Skin Cancer Foundation states that "even the most intense of these devices presents only a moderate UV risk, a far lower risk than that presented by UV tanning beds." The Foundation suggests taking precautions by allowing your nail polish to dry naturally or applying a broad-spectrum sunscreen to your hands 20 minutes before sticking them under the UV light. But, if you want to avoid the UV lamp altogether—and still hold onto your fresh gel manicure—there are other ways for you to get the look without sacrificing your skin care.
With Essie's new line of Gel Couture lacquers, you can get the look—and long-lasting appeal—of a gel manicure without going near a UV lamp ever again. The collection features 4 different lines—Atelier, First Look, Fashion Show, and After Party—that make up 42 different shades, ranging from pastels to neutral tones to bright colors to dark jewel shades, in a newly designed twirly bottle that is, dare we say, trés chic. And you won't need to enroll in beauty school with its easy-to-use, two-step system that can last up to 14 days upon application. To use, simply apply two coats of the pigmented lacquer to your nail bed using the brand's unique swirl stem brush. Once the two coats have dried, follow up with one coat of the quick drying Gel Couture Top Coat to protect and magnify shine for an eye-catching manicure that is ultra-glossy!
Essie Gel Couture, $11.50
Read more

Back to top