French Girls Can't Live Without These 6 Products
July 13, 2018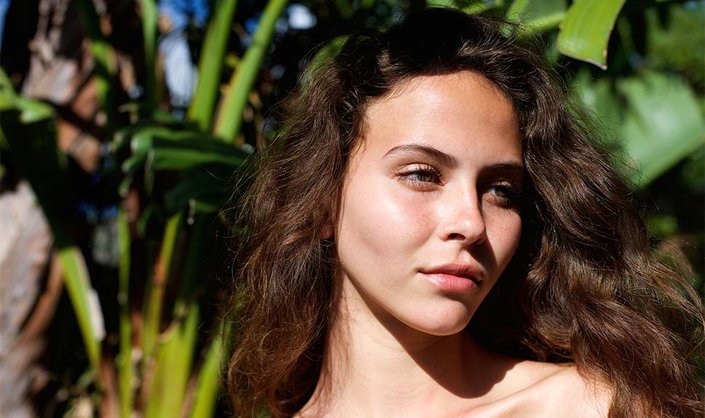 Whether or not you've ever traveled to the City of Light, you can surely recognize all the greatness France has to offer (pastries, architecture, cheese, just to name a few). Of course, you can't forget about beauty. French women are widely known for embracing an enviable, simplistic outlook on beauty and skin care. If you've ever admired the chic, effortless beauty of a French girl, you've surely wondered just what products went into achieving such a look. Thankfully, there's no need to keep wondering. Below, we're sharing products—a la La Roche-Posay—that French girls can't live without. What's more? They're all on sale from July 14th-18th! In honor of Bastille Day, La Roche-Posay is offering 25 percent off all online orders, plus four deluxe samples on orders of $75 or more using code "BASTILLE18."
French Favorite #1: Micellar Water
This one's almost too obvious, and yet, we just can't say enough about micellar waters. These rinse-free cleansers came our way courtesy of—yup, you guessed it—France, and quickly garnered mass appeal Stateside thanks to their ease of use and versatility. Simply sweep a cotton pad soaked with the solution of choice across your facial contours and allow gentle micelles in the formula to lift and remove impurities, dirt, and makeup in a pinch. No rinsing or intense rubbing necessary. Neat, right?
Product Pick: La Roche-Posay Micellar Water Ultra, $19.99 MSRP
Editor's tip: Headed to France sometime soon and want to fit right in? You're in luck! Micellar water is an ideal cleansing option for travelers since you don't have to hover over a sink to use it (In-flight cleansing, anyone?). All you have to do? Put your favorite micellar cleansing liquid into a clear, travel-sized bottle, throw it into your carry-on along with some cotton pads, and you're all set to get clean no matter where in the world you are.
French Favorite #2: Moisturizer
One of the cardinal rules of skin care is moisturizing daily, no matter what skin type you have. So you better believe French women aren't skimping on this ritual. After cleansing, while the skin is still slightly damp, is the ideal time to hydrate your skin. Now that that's squared away, let's move onto the formula. You'll want to keep the time of year in mind before making your decision. Cooler temperatures often bring about dry-feeling skin, so a thicker moisturizer may be necessary compared to the summer. Also, French gals will advise you to pay attention to your skin type. Oily skin has different needs than sensitive skin, after all.
Product Pick [For All Skin Types]: La Roche-Posay Anthelios Daily SPF 15 Moisturizer, $33.98 MSRP
Editor's tip: Don't neglect the areas below your jaw! When moisturizing, extend the love down to your neck, chest, and hands.
French Favorite #3: Broad Spectrum Sunscreen
In our humble opinions, everyone should care about skin care, but it becomes all the more important if you aren't much for wearing makeup. The more effort you put into taking care of your complexion, the less you'll need to do to cover up imperfections or areas of neglect. Makes sense, right? Well, that's the model French girls live by. Since they tend to wear less makeup, they're sure to never leave home without a coat of Broad Spectrum SPF on all areas of exposed skin.
The truth is, the sun's harmful UV rays can wreak havoc on your skin in the form of wrinkles, fine lines, dark spots, sunburns (ouch!), and even some cancers. To mimic the French (and adequately protect your skin), follow the FDA's sun safety tips. This includes wearing a broad-spectrum, water-resistant SPF 15+ sunscreen every day, reapplying at least every two hours, wearing protective clothing, seeking shade, and avoiding peak sun hours—10 a.m. to 2 p.m.—where possible.
Product Pick: La Roche-Posay Anthelios Clear Skin SPF 60 Sunscreen, $19.99 MSRP     
French Favorite #4: Fragrance
Seriously, what's more Parisian than perfume? Or should we say, parfum? Newsflash: You can't play copy-cat if you're not spritzing on a fragrance daily. Spend some time finding a fragrance that embodies your personality and taste, then wear it all the time. Soon enough, you'll be linked in everyone's minds with that delightful scent. That's the French way.
Editor's tip: If you're worried your perfume will rub off by mid-day, there's a quick hack that can help to lock it in longer. Apply a fragrance-free—nothing to interfere with the scent you're about to spritz—lotion to your skin wherever you plan to apply perfume.
French Favorite #5: Facial Spray
French women love a good face spray. Well really, who doesn't? Whether you're feeling overheated, in need of a mid-day pick-me-up, or simply want to give your skin a dewy-looking finish, there isn't an easier or more pleasant way to do it than with a few quick spritzes of facial spray. Bonus points if your facial spray is formulated with minerals!
Product Pick: La Roche-Posay Thermal Spring Water, $17.99 MSRP     
Editor's tip: For a truly refreshing experience, store your facial spray in the fridge!
French Favorite #6: Dry Oil
At this point, facial oils have likely made it into your beauty regimen—no matter how tentative you were about adding oil to an already combative complexion. But what about dry oils? French women are leading the pack on this one. Instead of slicking their skin with the super shiny oils we've grown to love, they opt for oils that offer radiance without so much sheen. Thanks to their quick-absorbing formulas, the multi-use oils are perfect for smoothing onto your face, body, and hair.  
Read more

Back to top