How To: essie's Natural Nails at Fashion Week
September 29, 2016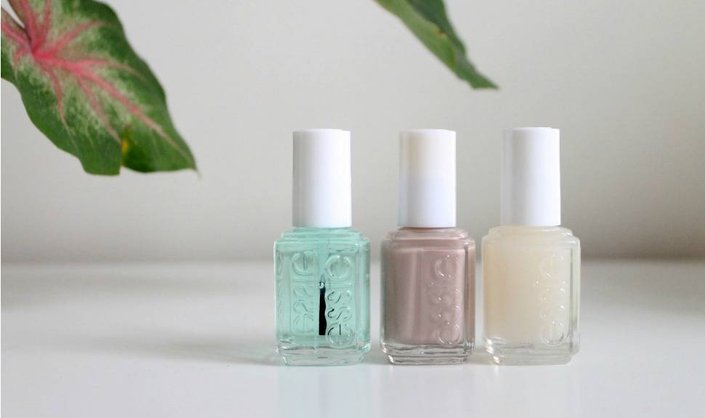 ICYMI: This year's runway shows brought out a bevy of natural beauty trends. From clear glossy eyelids (is oily skin, in?) to hair textures the models were actually born with, each catwalk saw a resurgence of effortless, natural beauty. One of our favorite beauty looks—and one we think is going to be trending big this fall and winter—was essie's au natural nail art as seen at Self-Portrait. Discover why this natural nail look is trending and find out how you can emulate it at home with essie polish below!
Natural Beauty Is So Hot Right Now
As skin care enthusiasts, we are all about beauty trends that allow us to embrace our natural beauty. You know the ones we're talking about, the trends that help you look like you, yourself are a French girl—because who is more effortlessly beautiful than her? Fortunately for us, these au natural beauty goals just so happen to be the some of the hottest trends both on and off the runway this season.
From no-makeup makeup to nude hair to natural-looking manicures, this year's Fashion Week saw plenty of skin care-inspired beauty looks that we can't wait to try out for ourselves. Luckily, we don't have to wait until the spring season to (quite literally) get our hands on some of these trending looks. Our friends at essie teamed up with designer label, Self-Portrait to create a runway nail art look that was equal parts high fashion and natural beauty. The result? A gorgeous nude, matte-finished manicure. We share the inside scoop on how to get the look, below.  
Nude Nail Art How To
Simple, yet beautiful, nude nails are one of our favorite beauty trends. Not only do they highlight the TLC we regularly give our hands and nails they also look amazing with all of the season's hottest ensembles. Let's face it when you drop the Benjamins on a new fall wardrobe—and by wardrobe we mean new leather jacket—you don't want your manicure to distract from your look. These neutral nails are bound to be you go-to this season and here's how to get them:
WHAT YOU NEED:
• Essie First Base Base Coat
• Essie Au Natural
• Essie Matte About You Top Coat
WHAT YOU'LL DO:
1. Before applying your base coat, make sure that your nail beds are clean and any remnants of old nail polish have been removed with nail polish remover.
2. Apply one coat of Essie's First Base Base Coat to your nails and let them sit for a minute.
3. Once the base coat has dried, apply two coats of Essie's Au Natural to all of your nails and let them dry.
4. Finish your manicure off with one coat of Essie's Matte About You Top Coat. This will give you that same matte finish as the models walking in the show.
Before painting be sure your nails are in tip-top shape! We share nail care tips straight from a celebrity manicurist, here.
Read more

Back to top