5 Products to Help Soothe Itchy Winter Skin
January 20, 2017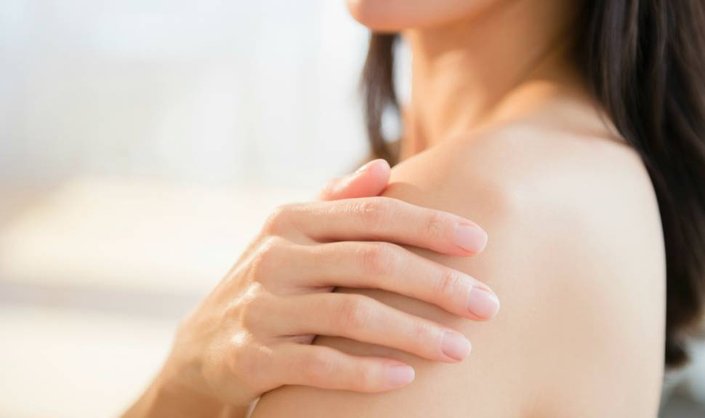 We get it: Winter is the worst. Cold temperatures have an uncanny ability to wreak havoc on many areas of our lives, especially on our skin. Itchy skin in winter is more often than not caused by dryness. During the winter months, many climates have lower levels of moisture and humidity in the air. This, mixed with extra time spent in central heating, can lead to lower levels of moisture in the skin. Thankfully there are great products available to help ease the itch. Below, five products to help soothe itchy skin.
The Body Shop Hemp Body Butter
The Body Shop's beloved body butter family recently got a new addition. Made with Community Fair Trade Hemp Seed Oil from England, the Hemp Body Butter intensely moisturizes and dry skin. In addition to the hemp seed oil, this moisturizer is formulated with cocoa and shea butter. 
The Body Shop Hemp Body Butter, $21 MSRP
Kiehl's Ultimate Strength Hand Salve
Created to protect against and repair the appearance of intense dryness that's often caused by heavy industrial work, manual labor, neglect, and exposure to harsh elements, this hand salve is a customer favorite at Kiehl's. Using a blend of botanical oils and natural wax from olive oil, the salve conditions and hydrates skin, allowing to draw and absorb water from the air to help create a barrier against moisture loss. 
Kiehl's Ultimate Strength Hand Salve, $15 MSRP
Lancôme Nutrix Royal Body
The best time to hydrate your skin? As soon as you hop out of the shower and your skin is still just a little damp. Next time you dry off, moisturize your skin with this rich, non-greasy cream that's ideal for extremely dry, dehydrated skin. Added perk: The cream also helps to alleviate feelings of tightness and helps lock in long-lasting hydration. Enriched with Royal Jelly, it cushions and insulates the skin against the harsh effects of climate and supplements the skin's own natural lipids to retain moisture. 
Lancôme Nutrix Royal Body, $42 MSRP
Carol's Daughter Body Jelly
This naturally-based formula—is free of petroleum, parabens, and mineral oil—is formulated with an effective blend of oils known for their hydrating properties: jojoba, sweet almond, and soy. The combination of the oils helps to replenish moisture and enhance a supple appearance, making this the a must-try salve for itchy-feeling skin, . 
Carol's Daughter Body Jelly, $12 MSRP
Decleor Aromessence™ Encens Nourishing Rich Oil
Formulated with a blend of frankincense essential oil, plum kernel, sweet almond oil, and Japanese camellia plant oil, this rich oil from Decleor is able to nourish very dry skin. It helps support your skin's natural barrier and instantly takes care of feelings of tightness when used once or twice daily.
Decleor Aromessence™ Encens Nourishing Rich Oil, $60 MSRP
Looking for more great winter moisturizers? We share a few of our favorites here! 
Read more

Back to top