Editor's Pick: Carol's Daughter Almond Cookie Shea Soufflé
February 18, 2016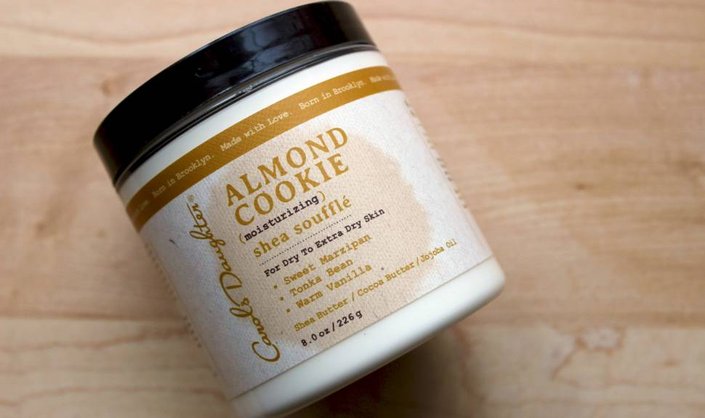 The holiday season gave us a million excuses for indulging in sweet sugary treats. But those days of indulgence—and the excuses—are officially long gone. Thankfully, there's a guilt-free way to enjoy a sweet treat, and it just so happens this particular "sugary" indulgence is great for your skin. Enter Carol's Daughter's Almond Cookie Shea Soufflé: a shea butter cream that smells just like a sweet, sugary treat, minus the calories. It's the guilt-free snack your skin has been craving.
Heavenly Scented Hydration 
The entire Almond Cookie line from Carol's Daughter smells just-out-of-the-oven heavenly, so it's no wonder that it's been the brand's most popular fragrance since 1994. For us, the stand out in the Almond Cookie collection is the Shea Soufflé. Between its warm, soothing scent and its ability to hydrate dry skin, the cream is sure to become your new winter weather go-to.
While it's great for all skin types, it's perhaps most ideal for people who get extra dry skin when there's a lack of humidity in the air. The vitamin- and antioxidant-rich formula contains ultra-moisturizing ingredients including shea and cocoa butters, vitamin E, and aloe leaf, among others.
But what we love most about the formula isn't what it contains, but what it doesn't. The cream is free of silicones, parabens, petroleum, artificial colors, and it was created without the use of mineral oil. In many body lotions and creams, mineral oils work as a way to mask the signs of dryness, stopping the skin from being able to breathe, and not dealing with the problem at hand. This cream uses coconut, sweet almond, and jojoba oils to truly nourish dry skin.
Even better, Carol's Daughter's Almond Cookies don't break the bank. At under $20 this hydrating cream is a truly guilt-free sweet treat for your skin.
Carol's Daughter Almond Cookie Shea Soufflé

, $12
Read more

Back to top