How to Safely Incorporate Retinol Into Your Body-Care Routine
September 28, 2022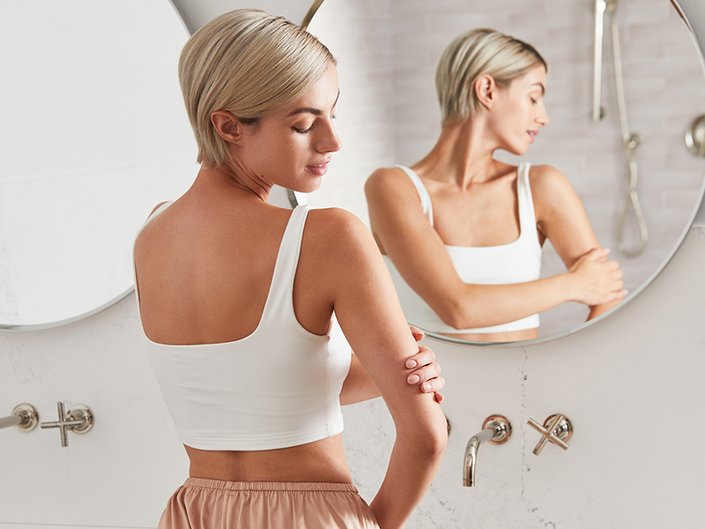 Not only is retinol known to reduce the appearance of fine lines and wrinkles, it can also help fight acne. Though it is most commonly used in serums and creams that are formulated specifically for the face, retinol can also be found in body creams. "More skincare companies are embracing using retinol in products for the body," says Dr. Paul Jarrod Frank, a New York City-based board-certified dermatologist and Skincare.com consultant. Below, he explains the benefits of using retinol on your body and how to safely incorporate the ingredient into your routine.
What Is Retinol?
Retinol is a form of vitamin A that is often found in creams and serums. From fighting occasional breakouts to smoothing the appearance of fine lines and wrinkles, retinol has quickly become known as a powerhouse ingredient for a variety of skin issues. You can find retinol in many over-the-counter skincare products. By contrast, prescription-strength retinoids, such as tretinoin and tazarotene, contain more potent vitamin A derivatives, such as retinoic acid.
The Benefits of Using Retinol on the Body
This powerhouse ingredient isn't just reserved for the skin on your face. According to Dr. Frank, it has the same effect on skin all over the body as it does on the face. "It can help with a variety of skin concerns including pigmentation, bumpy skin and acne
Retinol's potency still needs to be spot-tested on other parts of your skin just as you would with the skin on your face. Dr. Frank recommends incorporating it into your body-care routine slowly. "Always spot test first, then proceed to [use] every other night and move to nightly when you can tolerate it," he says.
Some people should be wary of using retinol on their body, though. "Those with extremely sensitive, eczema- or psoriasis-prone skin should avoid retinol," says Dr. Frank. "And definitely pregnant or breastfeeding women."
How to Use Retinol on the Body
While it has a variety of benefits, retinol is also known to cause sensitivity to ultraviolet light, which makes it best to apply retinol — whether to your face or body — at night. "You do have to be cognizant of washing it off in the morning and applying sunscreen," says Dr. Frank. Wash the product off before applying sunscreen in the morning to help reduce sunlight sensitivity.
If you're looking to add retinol to your body-care routine, find some editor-favorite lotions below. And if you'd prefer to stick to using retinol on your face, find some great options here.
Searching for a non-greasy body lotion to work into your nighttime routine? According to the brand, this body lotion has a lightweight consistency and is made with encapsulated retinol to help smooth the skin over time. But what's a body lotion without hydrating and moisturizing ingredients? That's where the inclusion of squalane and cocoa butter come in handy.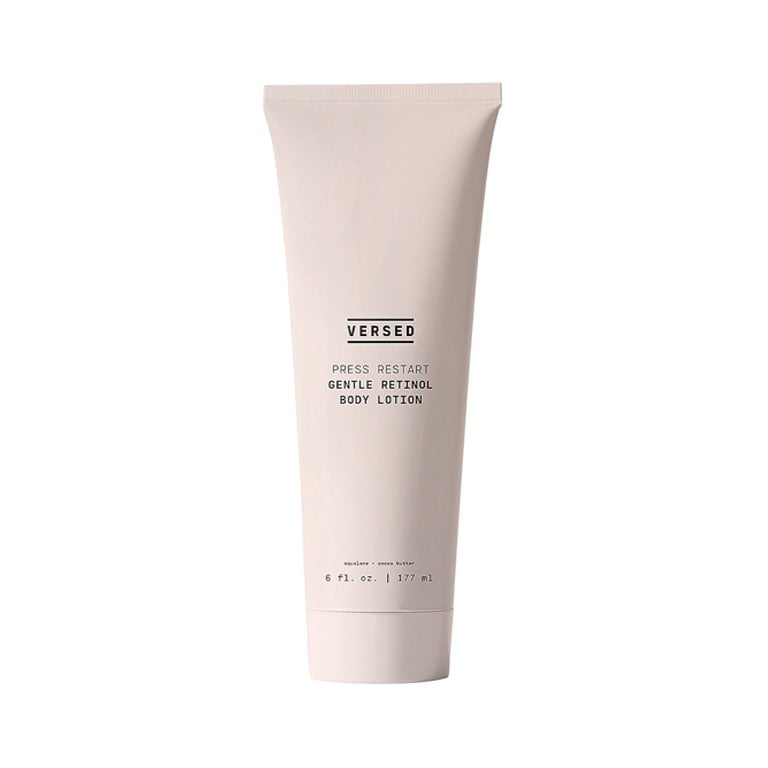 Developed in partnership with dermatologists, this body lotion works to visibly lift and tighten the skin while improving texture and tone. With continued use, Replenix says it can also help reduce the appearance of sagging skin.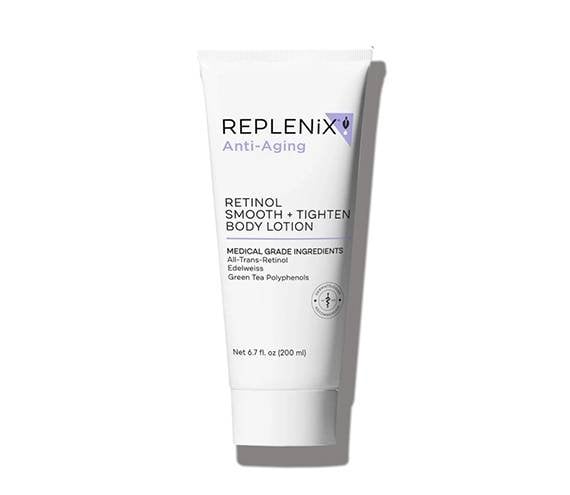 Another option is this whipped formula, which includes pro-retinol and argan oil. According to the brand, it gently smooths out fine lines and evens out skin texture. Plus, the light, fluffy texture feels ultra-soft and soothing as it melts into the skin.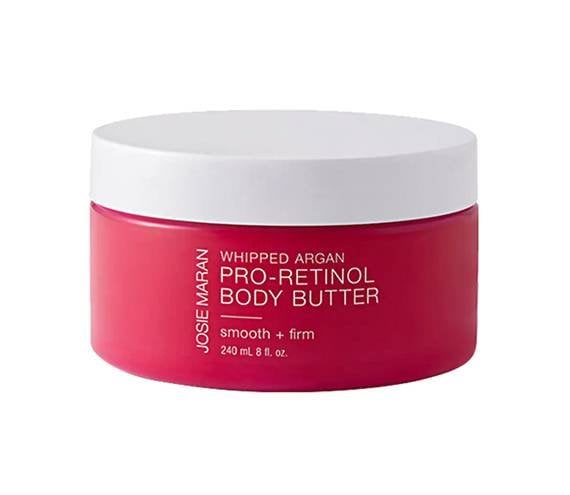 A lighter option for those who don't like heavy creams, Doris Day M.D. offers this retinol body serum, which the brand says leaves skin feeling hydrated and bouncy while reducing the look of crepiness.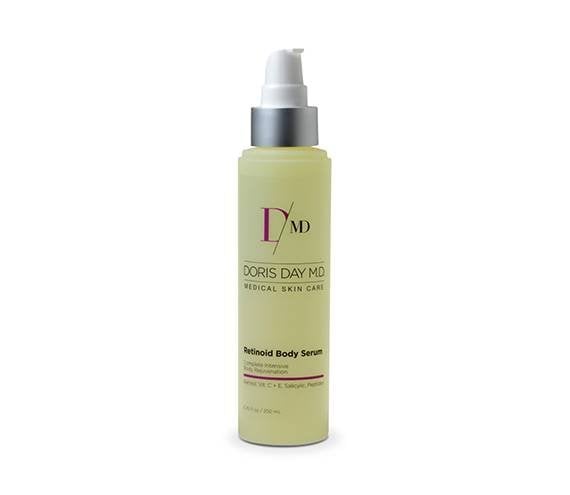 Target aging skin and signs of sun damage with this antioxidant-packed lotion. The formula, which contains both retinol and ferulic acid, is said to deeply hydrate the skin and works to reduce the look of fine lines, wrinkles and dark spots. It is gentle enough to use on the face as well as the rest of the body, too.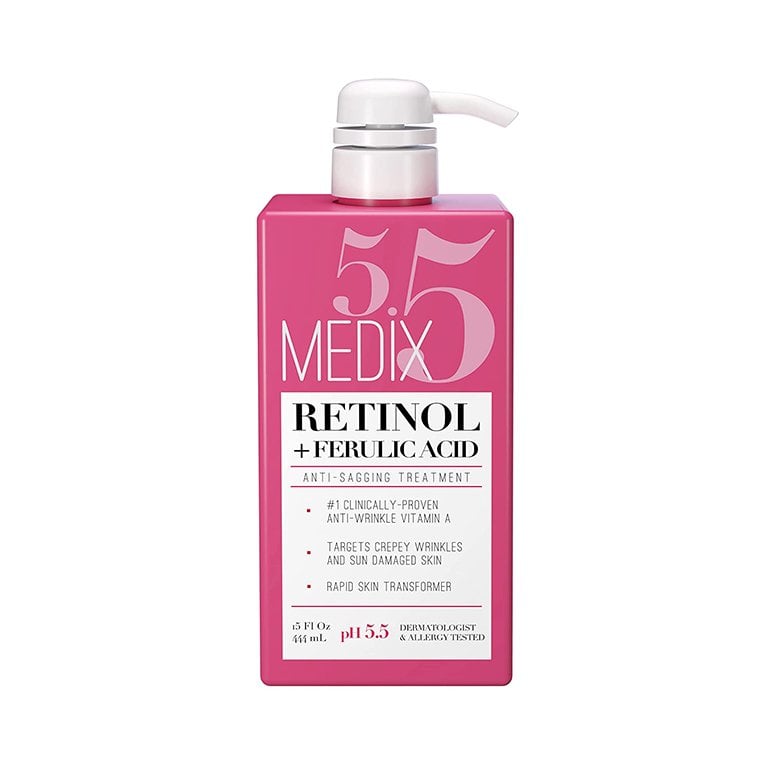 Photo: Chaunte Vaughn
Read more

Back to top