Should You Exfoliate Your Neck? A Dermatologist Weighs In
January 14, 2022
When applying my serums and moisturizer, I always bring the product down to my neck — because this area deserves some moisture, too! Despite giving my neck hydration, I've been experiencing some texture issues lately as well — it's been feeling rough and slightly bumpy. When the skin on my face gets like that, I know I'm past due for an exfoliation treatment. I figured that it couldn't hurt to use a product with a chemical exfoliant on my neck in the same way, but to make sure, I consulted with Dr. Tsippora Shainhouse, a Beverly Hills-based board-certified dermatologist. 
What to Know About the Skin on Your Neck
"Neck skin is similar to face skin, in that it has oil glands that produce sebum (making it prone to the occasional pimple), but it is thinner and potentially more sensitive," says Dr. Shainhouse. "Neck skin can also be more prone to scarring and post-inflammatory hyperpigmentation, so it needs to be treated a little less aggressively when applying product."
Should You Exfoliate Your Neck?
Because it can be easy to neglect this area by not performing a skincare regimen on it regularly, Dr. Shainhouse says that dead surface skin cells, as well as makeup, sweat, dirt and oil can build up. "Not only is this unhygienic, but it can also lead to the appearance of 'dark neck' or dermatitis neglectica," she says. Adding that exfoliating step can help, especially with sloughing away this accumulated buildup. 
The Ultimate Neck-Care Routine
STEP 1: Cleanse
To cleanse your neck, "soap it up with a gentle cleanser after you rinse out your shampoo and conditioner in the shower," says Dr. Shainhouse. "Don't feel like getting wet? Use a gentle wipe or cotton ball soaked in micellar water to remove any debris from the day." An easy-to-use option is the Garnier SkinActive All-in-1 Micellar Cleansing Water for All Skin Types. 
STEP 2: Exfoliate
Dr. Shainhouse recommends using a gentle yet effective exfoliant on the neck once every one to two weeks. "Physical exfoliants (think: nutshell scrubs) can cause micro-tears in the sensitive, thin neck skin, which may result in inflammation, premature skin aging and even scarring," she says. Instead, you may want to consider enzyme-based scrubs or masks or a product with a mild alpha-hydroxy acid. "Toners or peels that contain AHAs like lactic, mandelic or glycolic acids, are designed to help dissolve the bonds between the dead skin cells in the uppermost layers of the epidermis sloughing away the dulling, darkening, pore-clogging surface cells revealing fresh, bright skin." The L'Oréal Paris Revitalift Derm Intensives 5% Glycolic Acid Peeling Toner contains 5% pure glycolic and soothing aloe vera, to effectively remove surface debris and soothe the skin at the same time.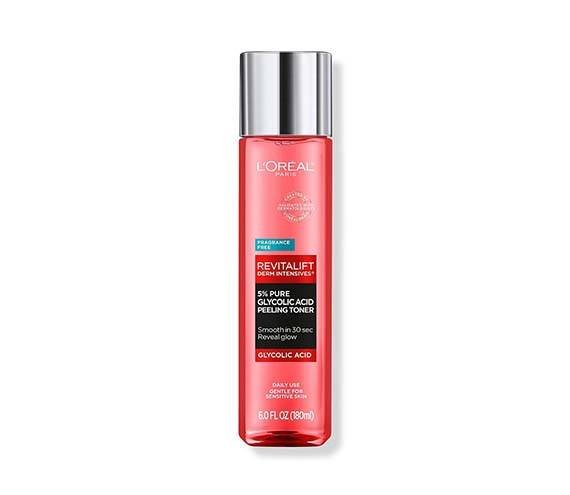 STEP 3: Apply an Antioxidant Serum
It's important to protect your neck from UV- and pollution-induced free radical damage, and Dr. Shainhouse advises that antioxidant-rich products like vitamin C serums can help. Because vitamin C can be irritating on sensitive skin, she recommends starting with a lower concentration of the active ingredient and working your way up when your skin appears to tolerate a higher concentration. The CeraVe Skin Renewing Vitamin C Serum contains 10% vitamin C along with moisturizing and soothing ingredients like ceramides and vitamin B5, making it a great starter choice. Bonus: Vitamin C has skin-brightening properties that can help the appearance of neck skin.
STEP 4: Moisturize
While you can bring down the moisturizer you use on your face onto the neck area, some products are formulated specifically for the area. One of them is the Kiehl's Super Multi-Corrective Cream. It contains a supercharged blend of phytomimetic vitamin A, chaga mushroom and hyaluronic acid to target signs of aging on the neck like lines and crepiness.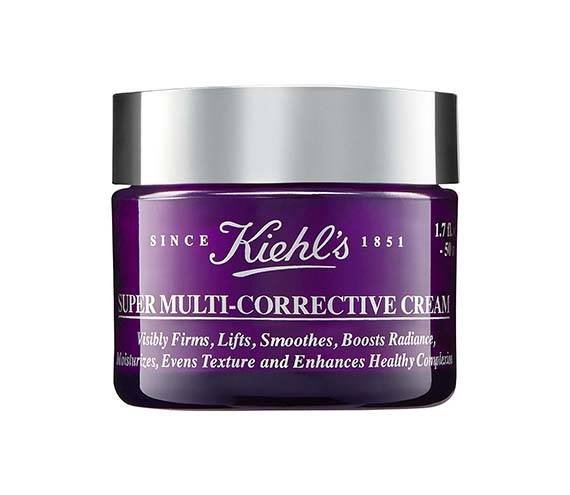 STEP 5: Don't Forget Sunscreen 
"Your skin needs UV protection every day, especially if it's freshly exfoliated," says Dr. Shainhouse. We love the SkinCeuticals Physical Fusion UV Defense SPF 50 formula because we find that it's easy to blend in and isn't greasy.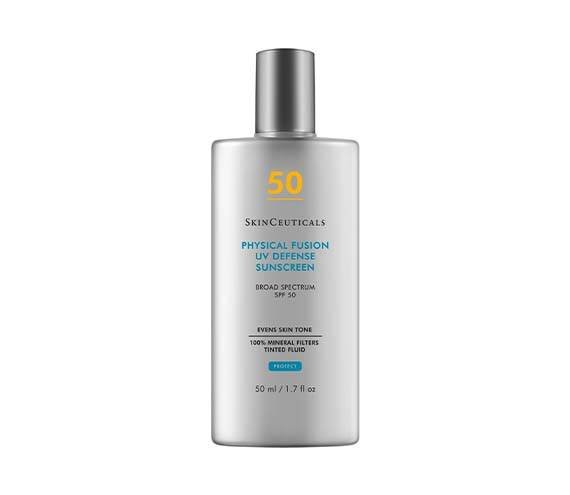 Photo: Chaunte Vaughn
Read More:
The Best Essence for Every Skin Concern, According to Our Editors
SOS! My Skin Is Sensitive Because I Used Too Many Acids — What Do I Do?
What to Look for in a Décolletage Cream, According to a Dermatologist
Read more

Back to top