The Baxter Deep Clean Shampoo Is Great for Removing Product Buildup
September 22, 2020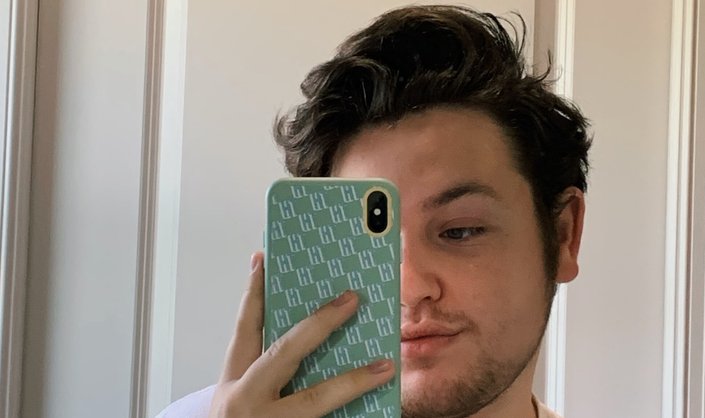 If there's one person I know who uses more hair-care and styling products than I do, it's my brother, Tyler Holender. He has a ton of hair (think: four inches high) that requires a decent amount of wax pomade and gel to ensure his style is tame from morning until night. And while his hair definitely looks great, his heavy product use causes a large amount of buildup and oil on the scalp. Knowing his hair woes, I decided to have him test the new Baxter of California Deep Clean Shampoo which is designed to detoxify the scalp and hair from dirt, oil and buildup. I interviewed him about his thoughts on the purifying shampoo, ahead.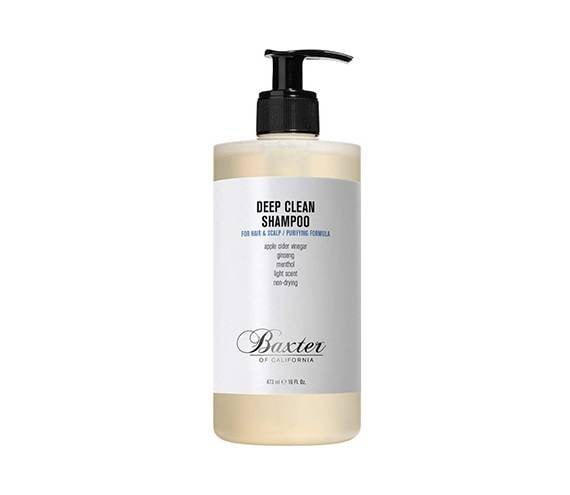 Tell me about your typical hair-care routine. 
I have a very sensitive scalp. I tried using over-the-counter dandruff shampoos for a while, but I would still have itchiness or flaking. Eventually, I went to the dermatologist and was put on prescription shampoo to help with the irritation, so I've been using that for the past couple of years. It helps minimize irritation on  my scalp, but it never really leaves my hair or scalp feeling super clean. I also load up on the conditioner in the shower — I need my hair to feel soft and smooth at all times.
For styling, I'll blow dry my hair when I get out of the shower and then use a wax pomade or gel to style. I like a loose hold, but because I have an insane amount of hair, I end up using a lot.
What were your initial thoughts on the Deep Clean Shampoo? 
I noticed right off the bat that the shampoo smelled great — a refreshing change from my odorless prescription. The shampoo is formulated with apple cider vinegar, menthol and ginseng, which gives it a really clean and fresh scent. I was surprised to find that it wasn't a foaming formula, so I did my best to target the product close to the scalp.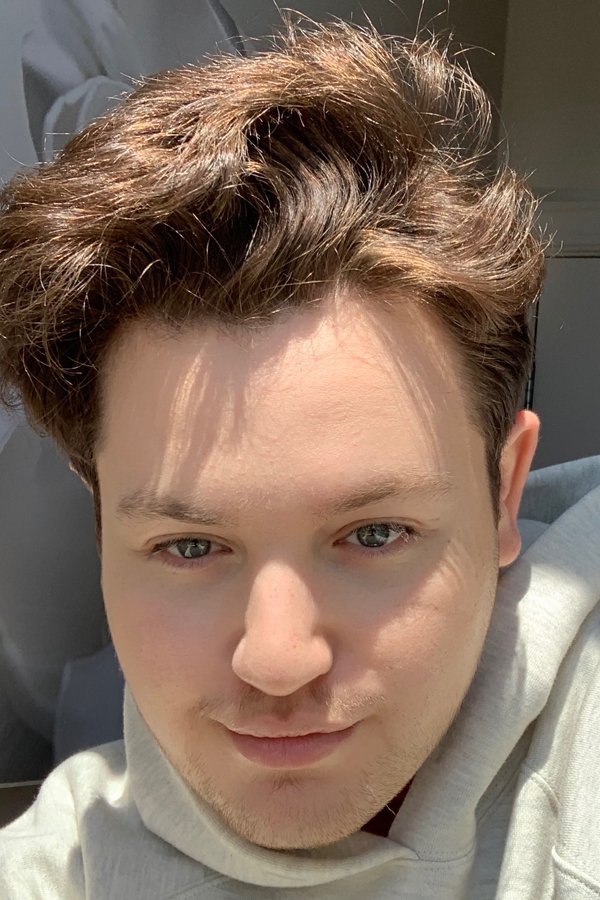 How did your hair and scalp feel after using the Deep Clean Shampoo? 
I was honestly nervous to use this product because my scalp is so sensitive and dry, but after getting out of the shower and styling my hair, I was pleasantly surprised. My scalp didn't itch or develop bumps, which are the usual signs of irritation for me. Instead, it felt totally comfortable and moisturized. My hair was also extremely soft when I got out of the shower; I even let it air dry, which was a change of pace. And after running my fingers through my hair, I could definitely tell that the shampoo took away excess product buildup. I'll sometimes have a plaque-like, greasy film on my hair, but I'm happy to say that it was gone. Plus, my hair had a great shine to it. I'll definitely be using this shampoo again! 
Photo: Tyler Holender
Read More:
What You Need to Know About Vitamin C and Skin Care
How to Treat Scalp Breakouts (Because They Happen)
Read more

Back to top