Black Beauty Influencers to Follow for Skincare Advice
June 30, 2021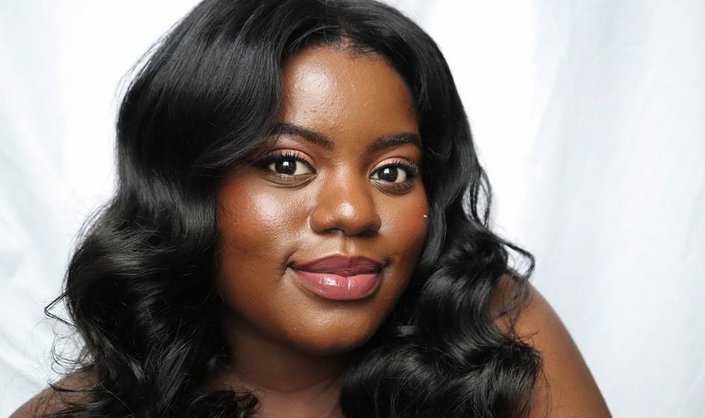 One of our favorite things about following skincare-obsessed influencers on social media is learning all about what products they use IRL through fun and creative content. From figuring out which new product launches are worth buying to hearing about upcoming skincare trends and listening to advice about specific concerns, we love the opportunity to take in this information from first-hand personal experiences.
If you're someone with a darker complexion, though, you may notice that the movement towards skin positivity and inclusivity still has a ways to go in terms of representation. Ahead, find 10 of our favorite Black skinfluencers that are breaking barriers by offering their best skincare advice, tutorials and so much more.
Following Dr. Adeline Kikam is like having a virtual dermatology appointment at your disposal. Every post is loaded with skincare information on different conditions that frequently affect women of color, products that are great for dark skin and even book recommendations that talk about the history of dermatology as it relates to the Black American experience.
Nayamka Roberts-Smith, a.k.a LaBeautyologist, is a licensed esthetician who offers a mix of selfies and informative skincare advice with every post on Instagram. Through her YouTube channel, The Golden Rx, you can find her testing viral skincare trends, sharing how she treats acne, breaking down SPF for brown girls and even creating skincare challenges of her own. Her most well-known? The #60secondrule, which says you need to wash your face for 60 seconds to get the most out of your cleanser.
Accredited skincare specialist Monique Monrowe strives to champion diversity in skincare. She creates an array of videos on her Instagram and TikTok accounts, from informative clips on how to treat hyperpigmentation to hilarious, satirical recordings of debunked skincare hacks.
Keren, better known as @skinbykerr, is an aspiring dermatologist who's dedicated to helping her followers reach their maximum glow. She tests and reviews a multitude of skincare products, so her viewers know which ones are worth buying. She's also the creator of #sundazescreen, a hashtag that compiles BIPOC-friendly sunscreens.
You may be familiar with Jackie Aina for her flawless makeup tutorials and Instagram selfies, but little did you know the makeup vlogger is also well versed in skincare. Head over to her YouTube channel and discover videos that can help your extremely dry skin, explain how to pamper your skin on a budget and get fun reviews on trendy skincare products.
Dr. Nina Ellis-Hervey is the dose of good vibes and wholesome wellness content you need. As a psychologist, coach, professor, speaker and YouTuber, it's her mission to empower her followers through positive posts and videos. Our favorites include the ones involving skincare, of course, like the ultimate after-shower routine, debunking common skincare mistakes and skincare tips for naturally glowing skin.
Meet Sean Garrette, an esthetician who has amassed more than 100,000 followers across TikTok and Instagram for his soothing product reviews and clean aesthetic. One glance at his seemingly poreless, moisturized complexion, and we promise you'll follow anything he says.
Funmi Monet is a licensed Black therapist and self-proclaimed beauty enthusiast. Her love of skincare and makeup products shine through her Instagram and TikTok feeds. Press that follow button to see satisfying texture Tuesday shots, quick product reviews and the occasional (incredible) selfie.
Chicago-based esthetician, Ashley White, will answer all your frequently asked skincare questions one post at a time. She tackles common queries like, 'do you really need to wear sunscreen inside?' and 'what are the bare essentials everyone needs?' She also showcases before-and-after snapshots to show her followers the most effective treatments for different skin concerns.
Evie's motto is, "I waste my money so you don't have to." Scroll through her feed to find all the best skincare shelfies and go through her story highlights for advice on all things exfoliating, skincare routines and more.
Read more

Back to top