Bronzer vs. Contour: What's the Difference?
December 17, 2021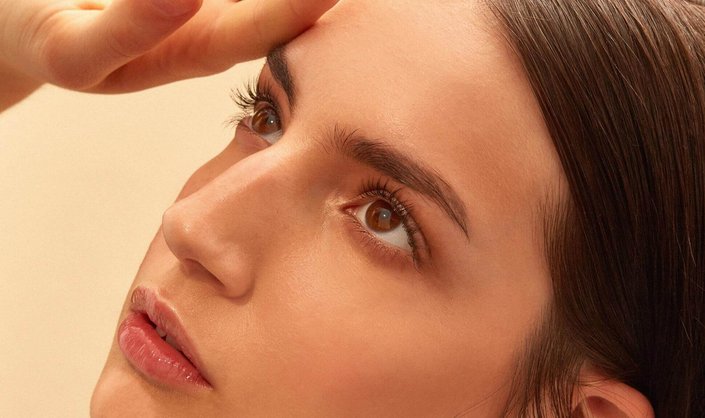 Do you know the difference between bronzer and contour? We get it, the two are undeniably similar. But the truth is, bronzing your skin and contouring your face aren't the same. The two techniques actually hold differences in purpose and application, and even require different kinds of products. If you're still confused, don't worry. Below, get the full lowdown on applying bronzer versus contouring, including how to do each one.
What's the Difference Between Bronzer and Contouring?
While both techniques can be used to add depth to a makeup look, the main factor that distinguishes the two boils down to purpose. The goal of contouring is to help make shadows on your face. Those shadows can be used to fake the appearance of a slimmer face, more prominent cheekbones, a stronger jawline, a smaller nose, fuller lips and more. Essentially, contouring can help transform the structural appearance of your face in a matter of minutes — no invasive procedures required.
Bronzer, on the other hand, is meant to warm up your complexion and give it a sun-kissed look. So while contour products can temporarily create the illusion of a more structured complexion, bronzer can make you look as if you've spent the day soaking up some rays (without all the sun damage that comes with it).
How to Contour
STEP 1: Select the Right Shade
Remember how we said that contouring creates shadows and bronzing creates warmth? Well, shadows aren't typically warm, which is why we wouldn't recommend contouring with a sun-kissed bronzer. Instead of relying on your bronzer to serve double-duty, look for a cool-toned powder or cream with a grayish tint. For the best results, stick with a product that's meant specifically for contouring, like the NYX Professional Makeup Wonder Stick.
STEP 2: Contour Strategically
Where you place a contour product on your face is more specific than where you use bronzer. That's because you want to keep the product where seeing shadows would look natural. Using a brush or makeup sponge, apply the product of your choosing on your temples, down the sides of your nose, below your cheekbones, along your jawline and just beneath your bottom lip.
STEP 3: Blend
Besides contouring with the wrong color, the fastest way to get an unnatural-looking contour is by forgetting to blend. Be sure to blend until you've softened any harsh edges with a clean brush or sponge.
How to Use Bronzer
STEP 1: Select the Right Shade
Just as you shouldn't use bronzer to contour, you won't want to use a contour product to bronze — it may make your makeup look too heavy. You'll also want to avoid bronzers that are extremely warm, as they can end up looking orange on your skin. For a shade that will look natural, look for a bronzer with a neutral undertone, like the L'Oréal Paris True Match Lumi Bronze It Bronzer, which comes in three shades. If you prefer a bronzer with a matte finish, we suggest trying NYX Professional Makeup Matte Powder.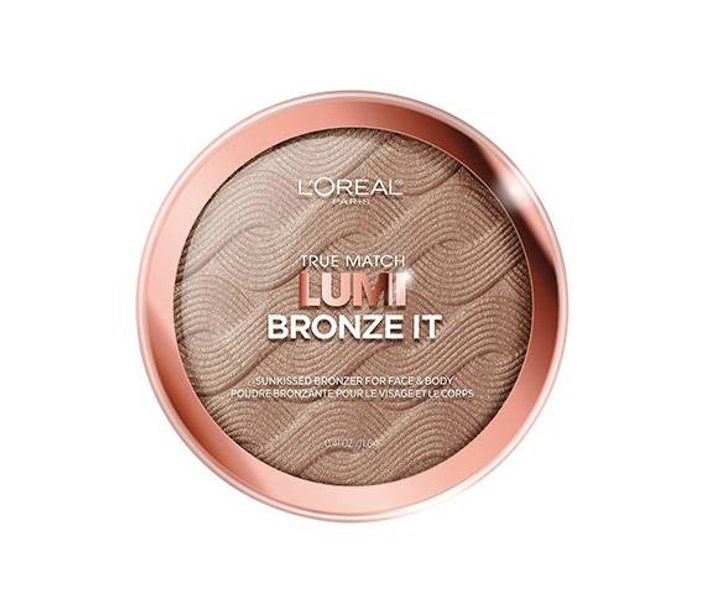 STEP 2: Apply in the Shape of a "3"
Contrary to what you may have heard, bronzer shouldn't be swept over your entire face. Instead, use the "3" technique to apply bronzer. Dip a big, fluffy brush into a powder bronzer, then apply it in the shape of a three along the side of your face, hitting the sides of your forehead, cheekbones and jawline. This technique offers a more natural-looking finish because those are the areas the sun usually hits.
STEP 3: Don't Forget Your Neck
Not applying bronzer to your neck can often make it look like your face doesn't match your body. Before you put away your bronzer, apply it down the sides of your neck and blend well.
Read more

Back to top