How Many Serums Does Your Skincare Routine Need?
November 11, 2021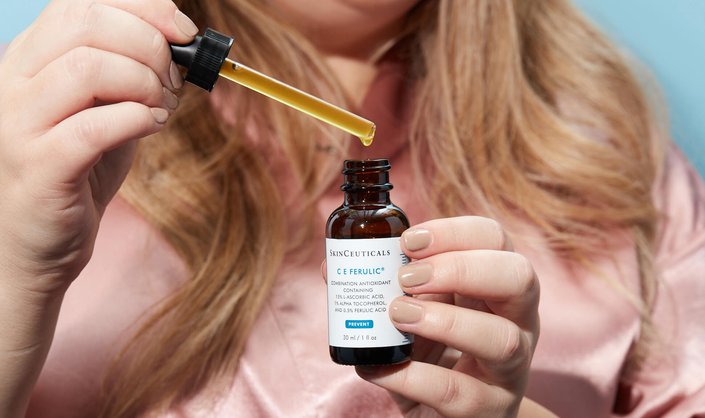 Our skincare collection has a surplus of serums, and while we don't want to part with our powerful and potent products, we also want to know if our serum obsession is, well, a little too excessive. To find out if layering too many liquids could do more harm than good to our complexion, we consulted with Dr. Robert Finney, a board-certified dermatologist based in New York City and Skincare.com consultant. Ahead, find out if less is actually more when it comes to serums. 
Is It Possible to Use Too Many Serums?
The answer is complicated. While an excess of serums isn't necessarily a bad thing, too much of the wrong type of serum can lead to problems. Dr. Finney explains that while gentle, hydrating serums, like ones made with hyaluronic acid, and antioxidant serums, like those with vitamin C, are fine by the multiples, layering on a surplus of exfoliating acids and comedogenic products can lead to irritation, breakouts and clogged pores. 
"All the acids (think: glycolic, salicylic and lactic) are going to exfoliate and turn over skin cells," says Dr. Finney. "It's going to strip your skin, your body is going to overproduce oil, and, on top of that, you'll still be dry and irritated." While he recommends incorporating a glycolic or retinol serum into your routine, it's best to use them separately and sparingly depending on what your skin can tolerate. 
How Do I Know If I'm Using Too Many Serums?
The first sign you're overdoing it? You'll start to feel a slight burn or tingle when you apply lotions or serums. "If you continue down that path, redness starts to come and then flaky skin," says Dr. Finney. He explains that he notices this pattern of behavior most commonly with acne patients. "What a lot of people want to do is just throw everything at it and hope for the best," says Dr. Finney. "That's when you run into problems." 
The biggest mistake is assuming that the more you use to treat a problem, the quicker it will go away. "I always tell people that skincare shouldn't be that hard because if you use a few key ingredients consistently, you don't need to buy 15 different products to get the result that you want." 
Does Same Logic Apply With Non-Exfoliating Serums? 
When using hyaluronic acid and antioxidant serums, Dr. Finny doesn't see a problem with using a few at a time. "If none of your serums are clogging your pores, your body should still be absorbing them." He explains that the actual active ingredients, like vitamin C or peptides, are small. "The benefit of serums is that they have a high concentration of tiny ingredients that are actually doing the work, and if it's dry on your skin (after applying the serum), it's going somewhere." 
That said, layering serums that are designed to serve the same purpose one after the other can be redundant. Applying a handful of hyaluronic acid serums at night won't make a huge difference because the skin barrier is already intact and receiving the benefits of the product. Applying a hyaluronic acid serum (or a few different serums) multiple times throughout the day or during a flight, however, may be helpful. 
"Hyaluronic acid is a very good moisturizer, so we tell people that the more times a day you moisturize the better your skin barrier is going to be," says Dr. Finney. (We love the L'Oréal Paris Revitalift 1.5% Hyaluronic Acid Serum.) Similar logic applies to vitamin C. "While there's a threshold as to how much of the antioxidant is actually helping your skin, if you're out and about in the sun all day and you keep slathering on more vitamin C, that (along with broad-spectrum sunscreen and taking other sun protection measures of course!) is going to help protect your skin's surface  from free radical damage." We recommend the SkinCeuticals Silymarin CF.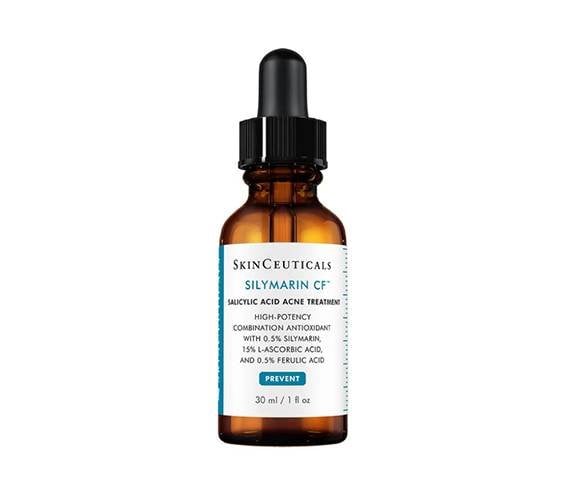 Photo Credit: Chaunte Vaughn
Read More:
When is the Best Time to Use a Face Mask?
7 Skincare Products Under $25 to Refresh Your Routine on a Budget
Read more

Back to top