Clinical Skin is Here, and Dermatologists Love It
August 30, 2022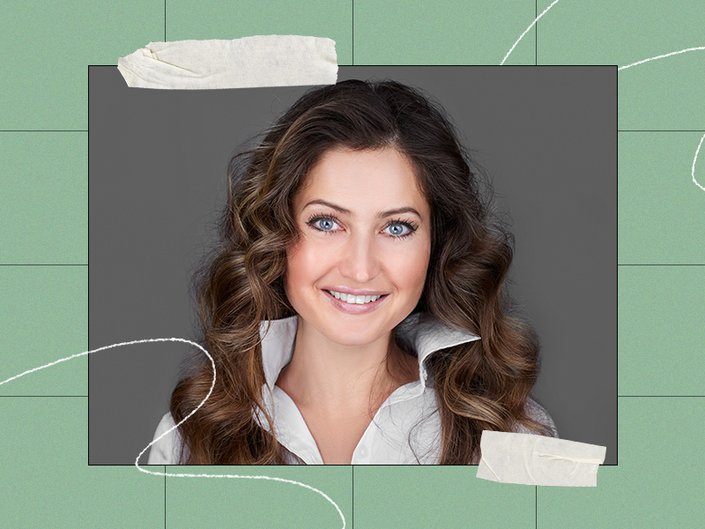 Clinical Skin founder (and L'Oréal alum) Ewelina Aiossa has had an impressive career in marketing, but she wanted to do more. She was ready to roll up her sleeves and tackle everything from brand management to product development to procurement. And with a family background in clinical research, she knew she wanted to create skincare that was laser-focused on results — the kind of products dermatologists would get excited about.
Launching with just two serums — a vitamin C and a firming peptide formula — that improve skin as quickly as four weeks and work on all skin types and tones, Aiossa is clearly showing the beauty world that she's so much more than a marketer. Here's what's next for Clinical Skin.
What inspired you to create your own skincare brand, and why is now the right time to launch?
With the development of Clinical+ Skin, we truly set out to revolutionize the skincare category, developing a professional-grade skincare portfolio that not only employs a clinical approach to beauty, but delivers rejuvenating formulas that are innovative in nature and emphasize performance and safety.
The brand was launched with a lot of heart and intention.
It is never the right time to launch, but we took a leap of faith and went to the market with a single product that targets multiple aging concerns and delivers on its promise: improves the appearance of skin firmness, elasticity, fine lines, wrinkles and moisturization.
I have partnered with Israel Zahler, a forward-thinking entrepreneur with a passion for and experience with the beauty industry…and we recognized a white space in the market, more specifically an opportunity to bridge the gap between medical/professional-grade and luxury skincare – where formulations not only look and feel good but deliver real and clinically proven results and rely on the newest science.
This equated to in-depth research, leading with an evidence-based approach, adhering to stringent testing and manufacturing practices, constant perfecting to deliver the most comprehensive and efficacious formulas with a back label ingredient statement panel that I feel confident standing behind.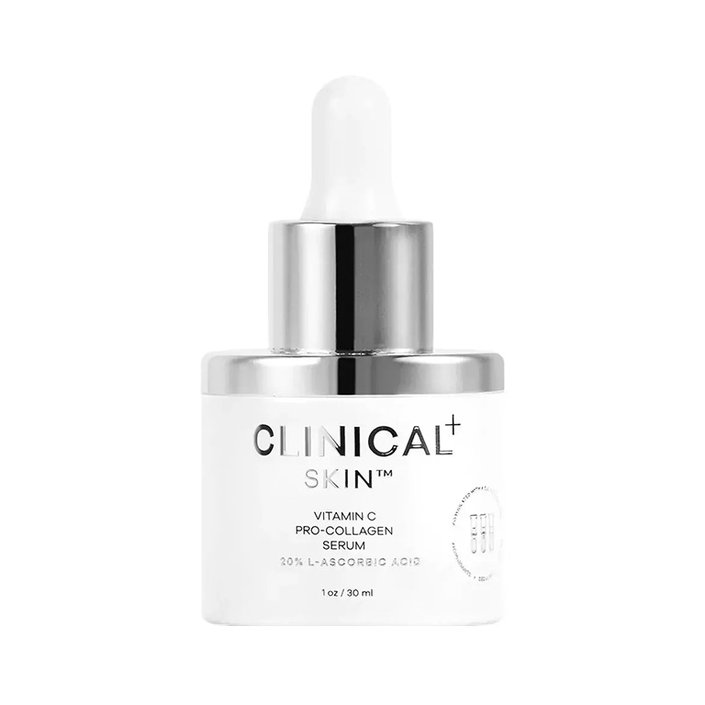 Why are dermatologist partnerships important to you?
Competing in the skincare market requires a never-ending stream of innovation and newness — and I draw my inspiration directly from the experts: dermatologists.
Leveraging professionals and employing a medical approach to beauty has been embedded into my DNA from a young age. I was exposed to and immersed in the medical industry early on as my mother worked with pharmaceutical companies and physicians on conducting clinical trials and drug testing. Her work informed my approach to everything — from formulating with scientifically-backed ingredients, conducting extensive research, claim validating, product commercialization and go-to-market strategy and cemented the importance of tapping into professional expertise for insights and feedback.
Dermatologists are the first point of contact with our customer base — an aesthetic patient who seeks and values physician recommendation over marketing claims — and we want to make sure we harness all the feedback they can provide us.
Dermatologists act as our professional focus group validating product concepts and prototypes and serve as advisors to ensure we don't stray from the "medical lane." Clinical Skin is here to capture their feedback and warrant that products and formulas we launch are on par with what a dermatologist would recommend in their practice.
We were honored to have Dr. Joshua Zeichner, renowned dermatologist and Director of Cosmetic & Clinical Research at Mount Sinai Hospital, and Dr. Bertha Baum, board-certified dermatologist and cosmetic surgeon, partner with Clinical Skin and help explain exactly how Clinical Skin fits into the marketplace and their practices.
You launched with just two products and a massage roller. What makes each of these products special, and how can they be added to someone's existing routine?
All of our formulas harness the power of ingredients frequently featured in peer-reviewed medical literature and recognized to have a meaningful action on skin by experts (dermatologists and aestheticians).
Additionally, all Clinical Skin formulas are enhanced by A.C.E. Technology, a blend of synergistic antioxidants that I hand-picked, four biomimetic ceramides, and an enzyme with antioxidant properties. These ingredients are known to help soothe the skin and defend against environmental and free radical damage while supporting and nourishing the skin's epidermal barrier. It is a win-win for all.
Clinical Skin is also free of parabens, synthetic dyes and synthetic fragrances.
What's next for the brand?
We're on a mission to become the leading science-backed skincare company guided by the needs of our customers as well as the latest research as we continue to lean into partnerships with dermatologists. I am restless in pursuit of formulatory perfection and pushing forward to develop multitasking (multi-functional), cutting-edge (next-gen) innovations that feature unique delivery systems and help support healthy skin aging. I have this geeky obsession to constantly discover and learn about new science (new scientific discoveries) and bottle the findings in Clinical Skin formulations – and I hope that excitement translates into consumers' patronage.
For now, the collection is built around two products, but it will eventually feature an essential portfolio of skin rejuvenating formulas that are designed to deliver results. New launches will be introduced later in 2022.
Photo Courtesy of Ewelina Aiossa, Design: Juliana Campisi
Read more

Back to top