Is There a Difference Between Retinoids and Retinol?
March 31, 2023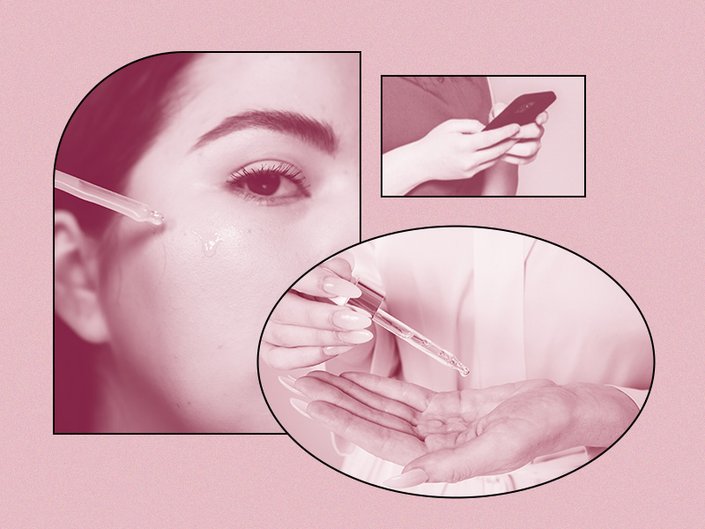 If you've done a lot of skincare research, chances are you've come across the words "retinol" or "retinoids" anywhere from one to one million times. They're lauded for addressing wrinkles, fine lines and acne, so obviously, the hype surrounding them is real. But before you add a retinol product to your cart, it's important to know exactly what you're about to apply to your skin (and why). We reached out to Skincare.com consultant and board-certified dermatologist Dr. Joshua Zeichner to share the biggest difference between retinoids and retinols.
Retinoids
What Are Retinoids?
"Retinoids are a family of vitamin A derivatives that include retinol, retinaldehyde, retinyl esters, and prescription-strength options like tretinoin," explains Dr. Zeichner. In short, retinoids are a chemical class that retinol lives in. Retinol, in particular, contains a lower concentration of retinoid, which is why it's available in so many over-the-counter products.
Prescription-strength retinoids, such as tretinoin, tazarotene and adapalene, tend to be "more aggressive and can be irritating," than non-prescription retinoids, Dr. Shari Sperling, a New Jersey-based board-certified dermatologist, previously told Skincare.com.
What Do Retinoids Do?
Retinoids speed up the rate of cellular turnover. This helps your skin look smoother, reduces the appearance of wrinkles and fine lines and can help counteract breakouts, according to a study published in the National Library of Medicine. As we age, our cellular turnover naturally starts to slow down, which is why retinoids are hailed as one of the best anti-aging skincare ingredients for mature skin. But because they also work to decrease the appearance of breakouts and post-acne dark marks, there's a use for retinoids on nearly every skin type.
What Are Retinoids Good For?
Retinoids are great for evening out the appearance of skin texture and discoloration, softening the look of fine lines and wrinkles and reducing breakouts. "I like my patients to start using a retinoid by the time they hit 30. After the age of 30, skin-cell turnover and collagen production slows down," says Dr. Zeichner. "The stronger you can keep your skin, the better foundation you have to age from." Dr. Sperling also recommends retinoids for teenagers and young adults who are dealing with acne.
How to Use Retinoids
Consult your dermatologist before using retinoids. Your doctor will be able to prescribe you the correct formula and retinoid strength to help address your specific skin concerns. Since retinoids are a very potent ingredient, you can expect some redness, sensitivity and dryness to occur (especially if your skin is already dry and/or sensitive).
Your dermatologist will be able to best advise you on how to mitigate these potential side effects. They may also recommend starting off by only applying the retinoid one to two times a week, then gradually working your way up in frequency of use. Getting your skin used to retinoids is a process called "retinization," and it can take time and patience for your skin to adjust to the ingredient. Once your skin has been retinized, your doctor may suggest more frequent use or prescribe a higher-strength retinoid.
Retinol
What Is Retinol?
Retinol is a derivative of vitamin A and a form of retinoid. Unlike other retinoids, such as tretinoin, retinol is milder and thus available in a variety of over-the-counter serums, moisturizers, eye creams and even body products. Retinol has similar benefits to prescription retinoids, but it can be gentler on the skin,
What Does Retinol Do?
Like other types of retinoids, retinol can help resurface your skin, leading to a minimized appearance of fine lines, wrinkles and texture. "At a very low dose, anyone can benefit from retinol, with the benefits appearing slowly over time with continued use," Dr. Ted Lain, a board-certified dermatologist and Skincare.com consultant, previously told Skincare.com.
What Is Retinol Good for?
Retinol is great for addressing the appearance of texture wrinkles and fine lines, without being quite as strong as prescription retinoids.
How to Use Retinol
Most retinol serums can be applied at night to clean, dry skin, before a moisturizer. Before using retinol, be sure to check the instructions on the product's package and talk to a dermatologist if you encounter irritation.
If you're a beginner to retinol, you'll want to start with a mild formula and use one to two times a week before gradually working your way up in frequency and strength. Retinol may not be as strong as prescription retinoids, but it can still dry out your skin and cause other irritating side effects. Slowly scaling up your use and pairing your retinol with a gentle, soothing skincare routine (with ingredients such as ceramides, glycerin and niacinamide) can help keep your skin calm.
Should You Use Retinol Before or After Moisturizer?
Retinol serums should be applied before moisturizer. Some dermatologists suggest the "sandwiching method," where you apply a moisturizer before and after your choice of retinol to form something of a protective barrier on the skin and minimize potential irritation.
Retinol Versus Retinoids: What's the Difference?
Too long, didn't read? We'll summarize here: Retinol is a form of retinoid, which is a derivative of vitamin A. Not all retinoids are retinol, but all retinol is a form of retinoid. Retinol can be purchased in over-the-counter skincare products, while you can only get higher strengths of retinoids through a dermatologist. Retinol is gentler than prescription-strength retinoids.
Finally, it's important to note that both retinoids and retinol can make your skin irritated. "To avoid this, use just a pea-sized amount for the entire face, apply a moisturizer, and start using it every other night," says Dr. Zeichner. Because retinoids can make the skin extra sensitive to the sun, it's also important to apply sunscreen daily. If you think you're interested in trying a prescription-strength retinoid, consult with your dermatologist.
The Best Over-the-Counter Retinol Products
This anti-aging serum counteracts the potential drying effects of retinol by pairing the ingredient with hydrating glycerin and hyaluronic acid. Made for all skin types, it smooths texture, tackles the appearance of wrinkles and leaves your complexion looking luminous. When our editor with combination skin reviewed this serum, she said that it left her skin looking "glowier than ever before."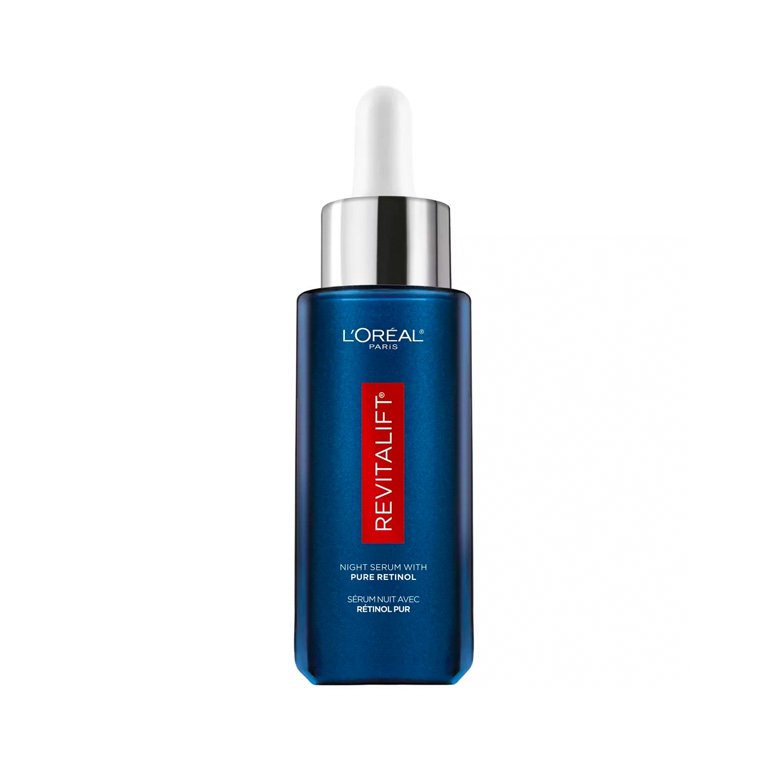 With .2% retinol, this serum helps reduce the appearance of even deep wrinkles. At the same time, it helps to improve the look of dark spots, smooth, firm and enhance the skin's radiance. It's formulated with a combination of pure retinol, peptides and vitreoscilla ferment, a nutrient-rich compound grown in Vichy's proprietary volcanic water.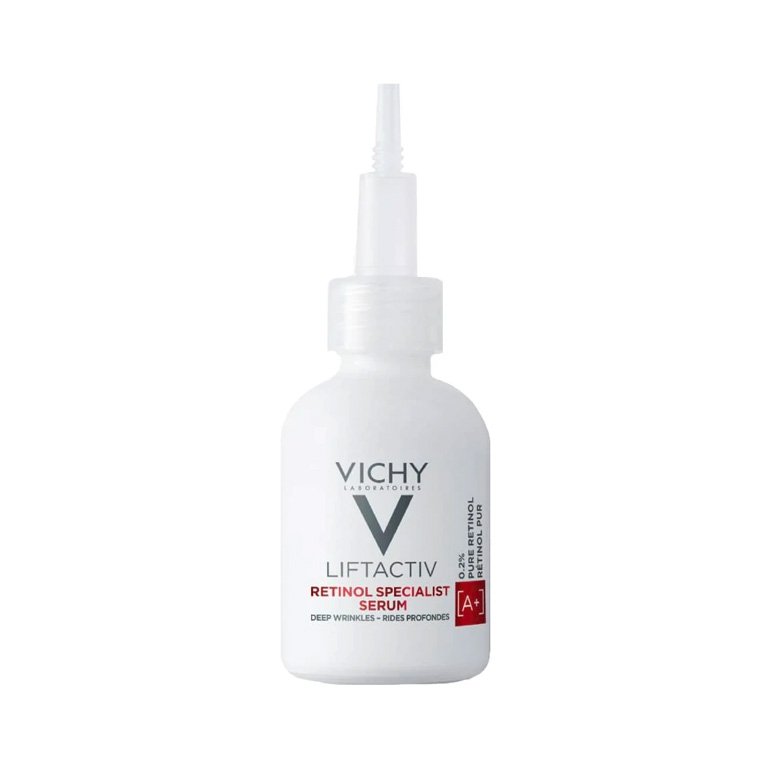 This fast-acting serum deeply penetrates skin to help speed up cell turnover and visibly reduce fine lines in as little as five days, with an improved appearance of wrinkles in just two weeks. Upon first use, you'll add an included capsule of potent retinol powder into the serum to help preserve freshness.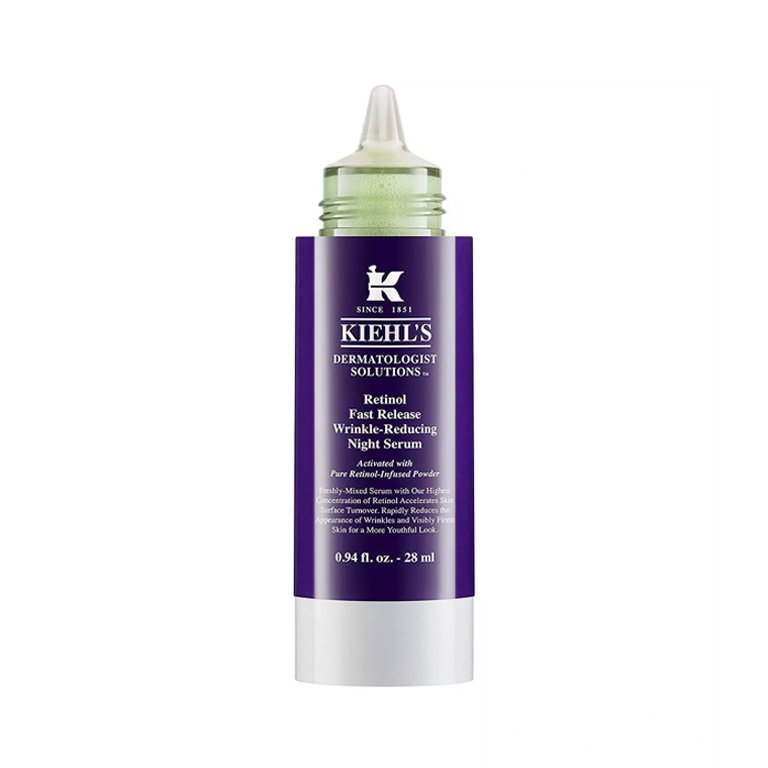 This serum is formulated with encapsulated retinol, which is gentler on the skin than pure retinol and can be less drying. It's also paired with soothing, barrier-supporting ingredients such as ceramides, niacinamide and hyaluronic acid. Think of it as a gentle intro to the world of retinol. Over time, the non-comedogenic and fragrance-free formula will help smooth the look of fine lines and wrinkles.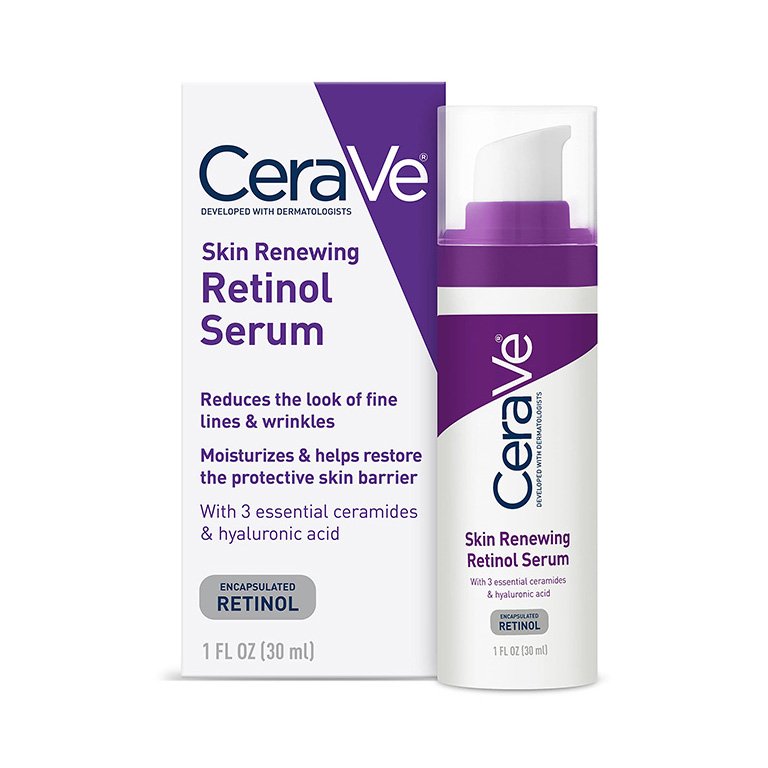 One feature we love about this retinol cream is that it comes in three strengths. 0.3 is the lowest, which is ideal for those who are new to using retinol, while the 0.5 and 1.0 formulas are ideal for more seasoned retinol users. No matter which concentration you choose, the cream effectively addresses the look of fine lines, wrinkles, discoloration, pores and blemishes.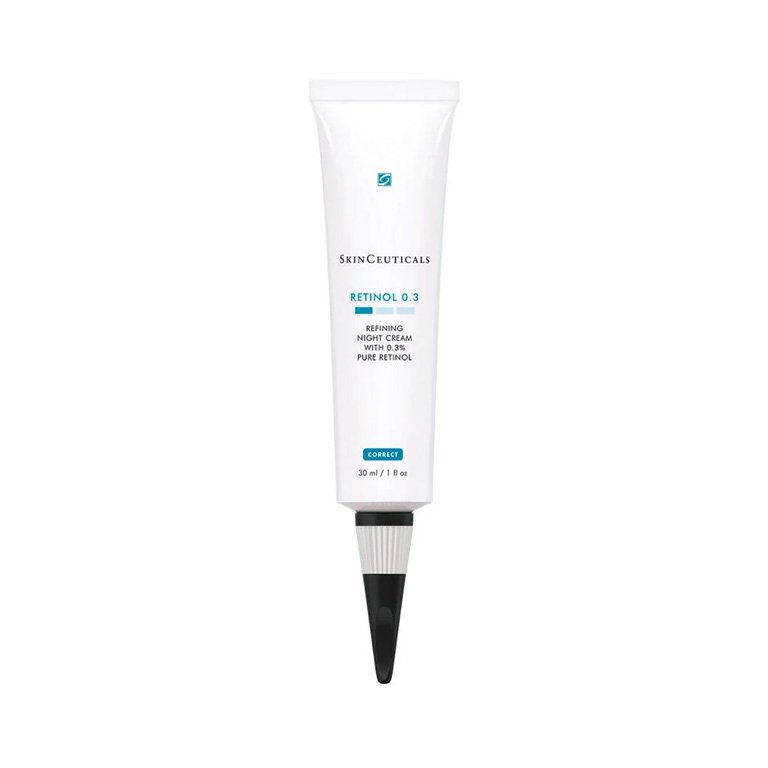 Formulated with encapsulated retinol, licorice root, ceramides and niacinamide, this serum helps minimize visible pores and post-acne dark marks without stripping your skin's moisture barrier. This is a great pick for those who are bothered by large pores, uneven skin texture or acne scarring.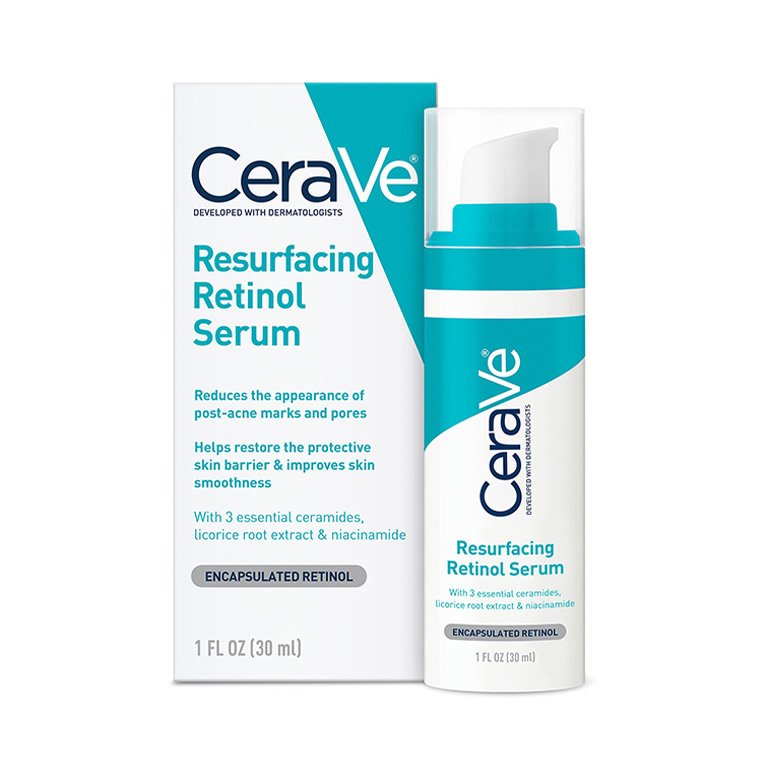 This serum helps address the look of fine lines, deep wrinkles and even UV damage, leaving you with a smoother, more even complexion. It contains anti-aging pure retinol along with niacinamide and hyaluronic acid, a humectant that helps draw moisture into the skin. The formula is oil-free, non-comedogenic and suitable for all skin types, including sensitive skin.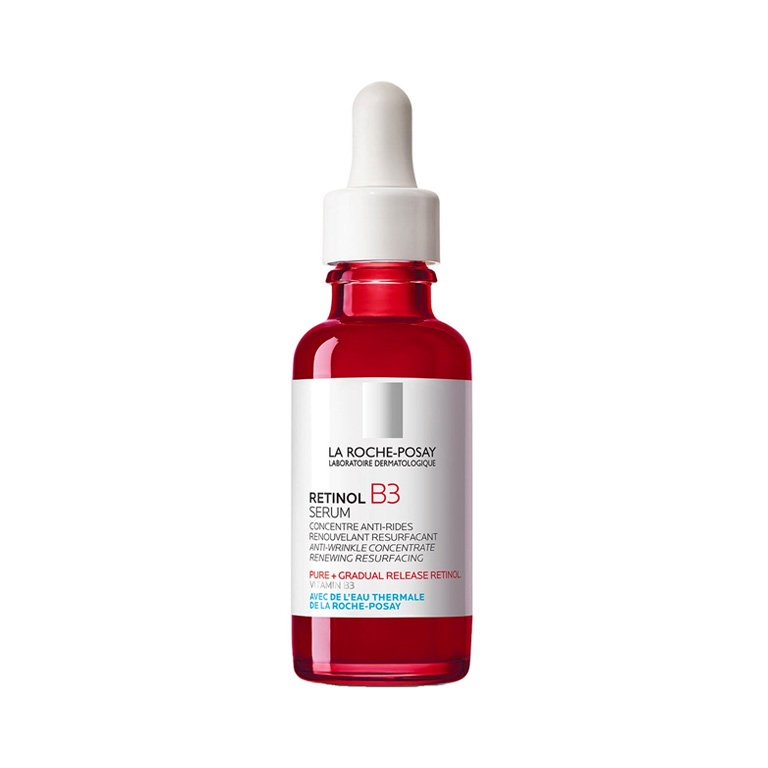 If you're looking to ease your way into using retinol, this serum is an excellent starting point. Infused with ceramides and a "micro-dose" of retinol, it helps to reduce the look of wrinkles, pores and uneven skin tone with minimal potential for irritation. It can be used on all skin types, including sensitive skin.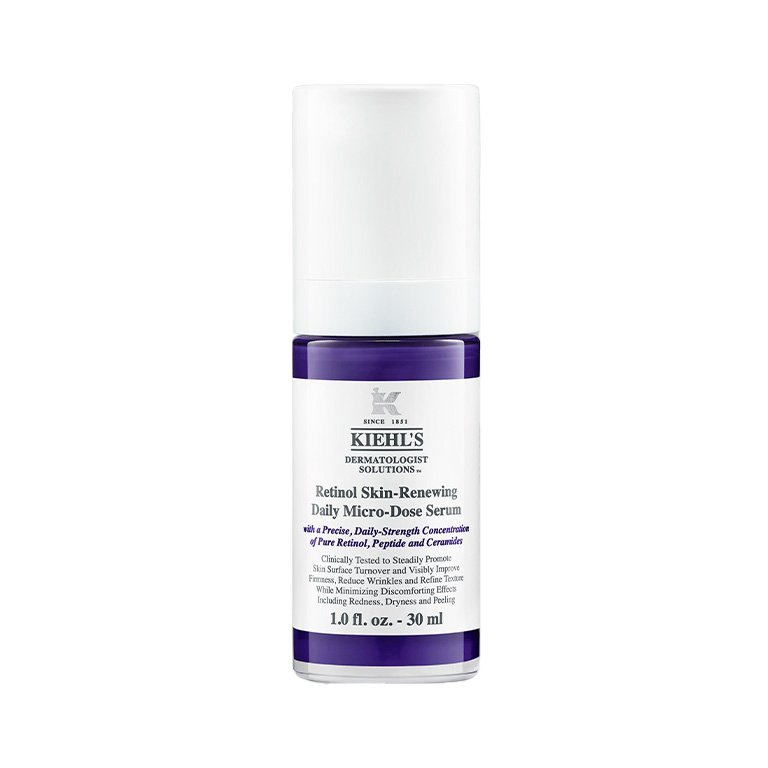 Inside this serum, you'll find retinaldehyde, also known as retinal, which is known as the most potent form of retinoid still available over-the-counter (it's more potent than traditional retinol). The serum is designed to improve the appearance of textured, blemished skin, as well as minimize the look of pores, fine lines and wrinkles. In addition to 0.15% retinal, it contains niacinamide, adaptogens and ceramides.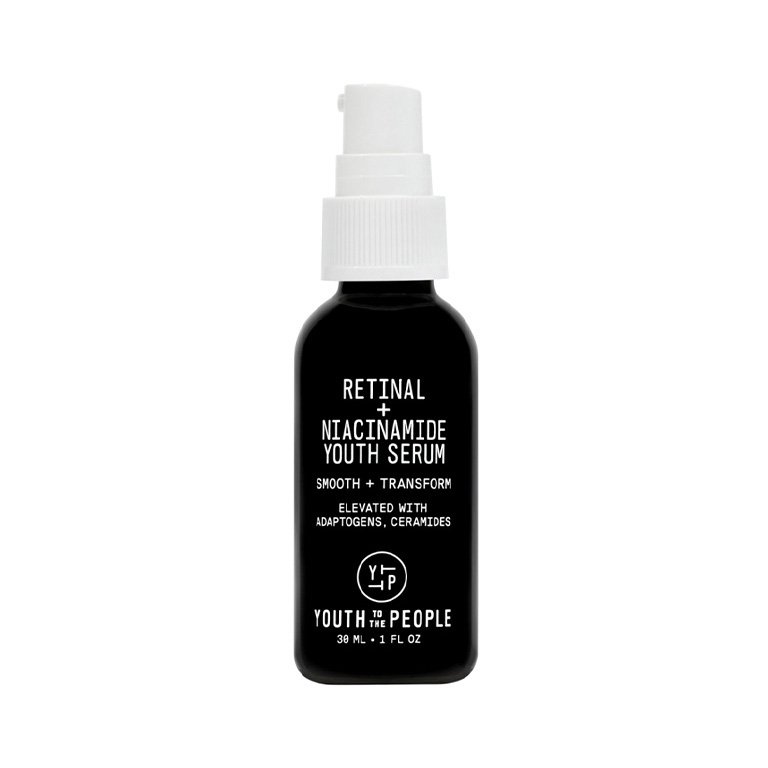 Additional reporting by Ariel Wodarcyk. Design: Juliana Campisi
Read more

Back to top