Derm DMs: Can You Spot Treat With Retinol?
November 11, 2021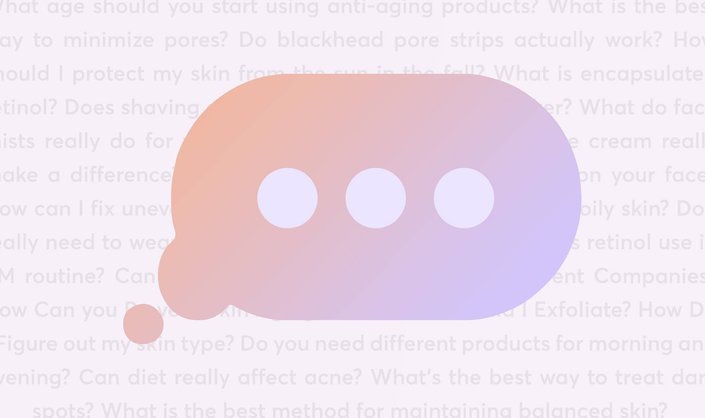 Spot treating the skin with products that contain ingredients like salicylic acid or benzoyl peroxide can be a useful tactic to address acne. But can you use other active ingredients like retinol to spot improve skin concerns such as age spots and wrinkles? We had questions, so we tapped Miami-based board-certified dermatologist Dr. Loretta Ciraldo, for her advice on spot treating the skin with anti-aging products.
Can You Spot Treat With Retinol?
"For acne, it works well to apply an AHA or salicylic acid on a breakout, but there is also a wide range of active ingredients, like retinol, that can be used for anti-aging concerns." says  Dr. Ciraldo. One of the ways to do this is by targeting retinol on certain areas including age spots and wrinkles.
How to Spot Treat Aging Areas
According to Dr. Ciraldo, you may use a retinol product or prescription tretinoin to target age spots and wrinkles. Instead of using the retinol product all over the face, apply about a pea-sized amount to age spots or places where you have fine lines and wrinkles, like around the mouth, in the crow's feet area or on your forehead. We recommend trying the L'Oréal Paris Revitalift Derm Intensives Serum with 0.3% Pure Retinol.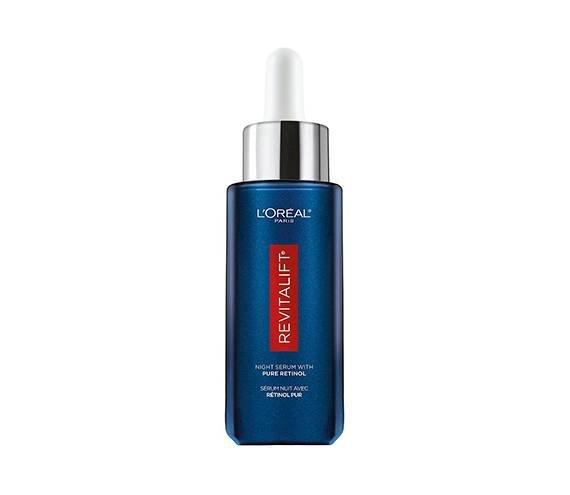 "Avoid layering on potentially irritating ingredients on an area you want to spot treat," says Dr. Ciraldo. For example, stay away from potentially irritating ingredients  like alpha-hydroxy-acids or beta-hydroxy-acids in the area you apply retinol.
Design: Hannah Packer
Read More:
Can Facial Rollers Cause Acne?
How to Tell if Your Skincare Products Are Expired
Read more

Back to top