How to Use a Sugar Scrub Correctly — Plus Our Favorite Products to Try
November 15, 2022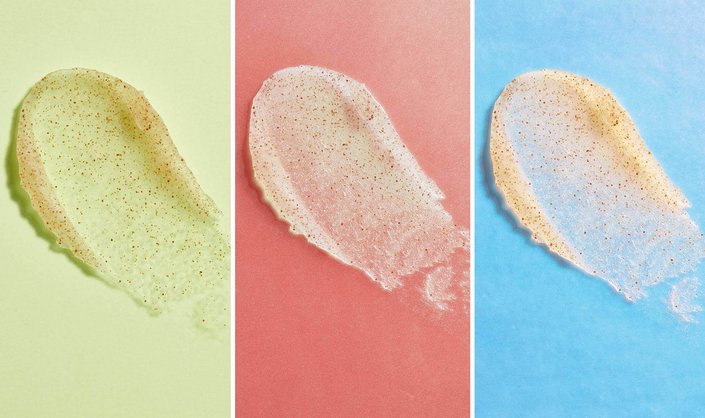 Sugar scrubs are easily one of our favorite skincare products — and not just because they smell deliciously sweet. When used correctly, they can be extremely effective, too. Read on to learn more about sugar scrubs, how to use them, (whether you're exfoliating the face or body) and a few of our favorite formulas for the face, body and lips. Plus, we share some expert tips from board-certified dermatologist, Dr. Dendy Engelman.
What Is a Sugar Scrub?
Sugar scrubs physically slough away built-up dead cells on the skin's surface, and by doing so, they leave your skin smoother, brighter and more radiant. They are primarily made of organic or artificial sugar crystals that help capture and exfoliate dead skin. Most sugar scrubs you'll find on the market are designed for use on the body, but you can also find formulas meant for the face and lips.
Benefits of Using a Sugar Scrub
Sugar scrubs can help reveal softer, more radiant skin. Depending on the ingredients in your scrub formula, they can also help moisturize the skin. If you struggle with dullness, dry skin or ashiness, incorporating a sugar scrub into your shower routine may be helpful. If you're unsure if a sugar scrub is right for your skin, check in with your dermatologist for personalized advice.
How to Use Sugar Scrubs
During your shower routine, apply a sugar scrub to your skin and gently polish the skin. You should be careful not to over-exfoliate as this can cause issues like dryness or irritation. "How much [exfoliation] is too much, is a very personal question," says Dr. Engleman. "Some people can only handle exfoliating once a week, while others need to every day." Read on for a step-by-step breakdown of how to apply them.
STEP 1: Start With Freshly Cleansed Skin
Before you begin using your facial sugar scrub, it's best to cleanse your skin with a gentle face wash to remove any makeup, dirt, dead skin and impurities from its surface. We love the CeraVe Hydrating Facial Cleanser for this because it removes makeup, gently cleanses and hydrates. If you're exfoliating your body, we recommend Nécessaire The Body Wash.
STEP 2: Gently Massage in Circular Motions
To start exfoliating your body, scoop out enough product to fill the center of the palm of your hand. For your face, a dime-sized amount of product should do the trick. Then, massage the sugar scrub onto your skin in gentle circular motions — the key word here is gentle. You don't ever want to press too hard, as you could end up irritating your skin, especially on the face.
STEP 3: Rinse Well and Pat Dry
Once you've thoroughly exfoliated your face, rinse the sugar scrub away with lukewarm water and pat your face or body almost completely dry with a soft towel. Be sure not to rub the towel into your skin, as this can create irritation.
STEP 4: Replenish Your Skin With Hydration
Now that you're feeling fresh-faced and glowing, it's time to moisturize. Dr. Michael Kaminer, a Boston-based dermatologist, explains that the best time to moisturize your skin is while it's still slightly damp, as this helps to lock in hydration. Reach for your favorite oil, lotion or cream, and gently massage it all over. We love the Kiehl's Ultra Facial Cream for the face, or the La Roche-Posay Lipikar AP+M Triple Repair Body Moisturizer for Dry Skin for the body.
STEP 5: Apply SPF and Makeup
If you used this exfoliating treatment in the morning, be sure to follow up your moisturizing routine with a broad-spectrum sunscreen that offers SPF 30 or higher. Exfoliating and moisturizing can help create a velvety-smooth canvas for your base makeup products, and you'll probably notice the difference during the application process. Without flakiness from dead surface skin cells, your foundation, CC cream or concealer won't pill and will glide on effortlessly.
How to Use Sugar Scrubs on Your Body
For your body, focus sugar scrubs on areas that are most prone to dryness, like the kneecaps and elbows. Apply sugar scrubs to your legs, shoulders, chest and neck for a smooth, silky finish.
How to Use Sugar Scrubs on Your Face
When using a sugar scrub on your face, it's important to ensure that the product is formulated for the face. Face scrubs formulated with sugar tend to have finer crystals that won't be as rough on delicate areas. Apply a dime-sized amount of product to the palm of your hand and gently massage it onto the cheeks, forehead, chin and temples. Wash off the scrub with warm water and pat dry. It's a good idea to check in with your dermatologist before using a sugar scrub on your face to ensure it's right for your skin type.
How to Use Sugar Scrubs on Your Lips
Sugar scrubs on the lips are a game-changer if you deal with chapped, dry skin. Pick up a small amount of product on your fourth finger and gently scrub it onto the lip area to slough off dead skin. You'll be left with a super soft and smooth pout.
Our Favorite Sugar Scrubs to Try
Here, we're sharing our favorite sugar scrubs to try, for face, lips and body.
Between the finely crushed cocoa and the luxurious coconut oil, this sugar scrub is nothing short of a delectable treat for your pores. Allow this cocoa-scented scrub to melt into your skin for gentle exfoliation that'll leave your face feeling softer,smoother and looking more refined.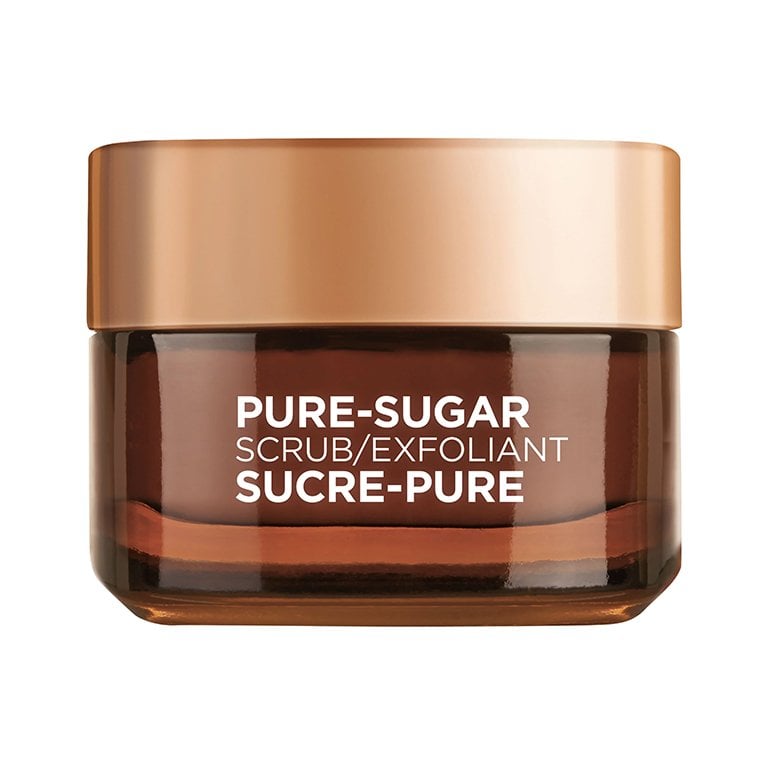 There's nothing sweeter than the smell of roses and honey, and that's precisely what you get with the Lancôme Exfoliating Rose Sugar Scrub. Our favorite part about this pick is its luxurious application. As the sugar grains dissolve, you'll start to feel a warming sensation on your skin. Once washed away, your face is left with a rosy glow.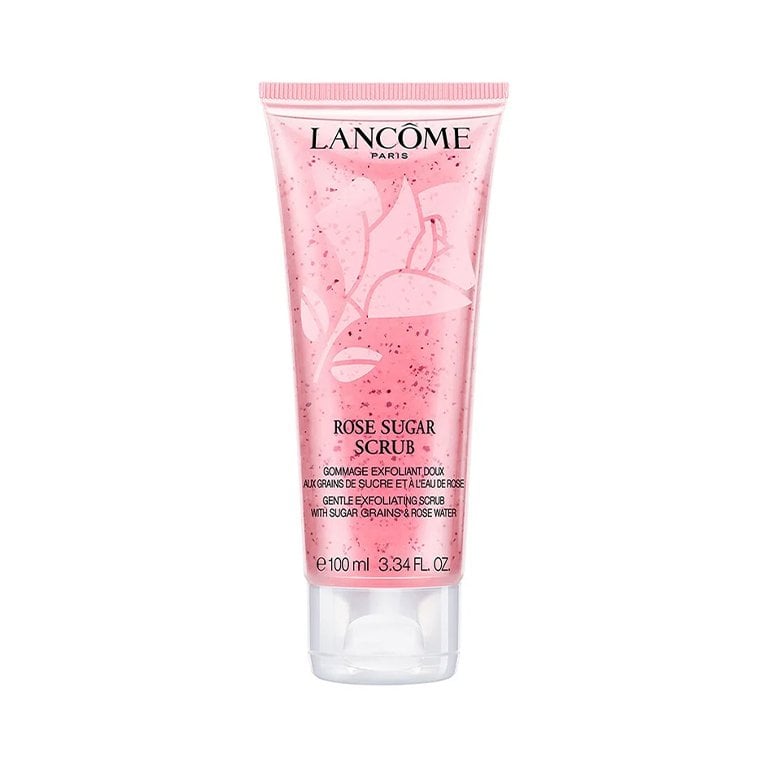 This totally heavenly sugar scrub formula contains ultra-fine sugar crystals and crushed cupuaçu seeds for a thorough cleansing. After application, your skin will look and feel more supple, radiant and glowing.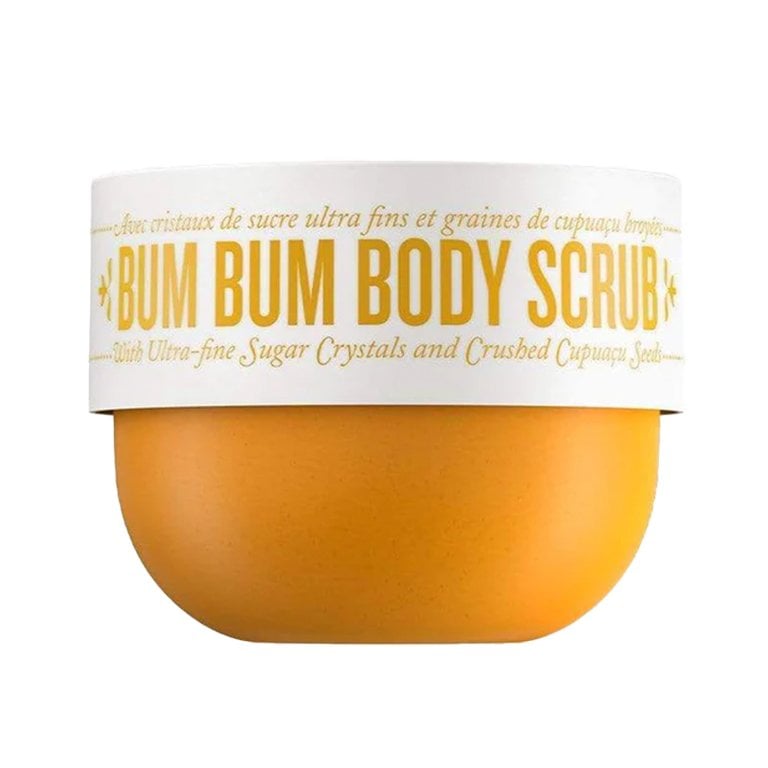 For a sugar scrub can be used on the scalp and body, opt for this pick with sugar crystals, panthenol, glycerin and coconut oil. The crystals help to gently exfoliate the scalp or body to slough off dead skin cells, leaving your skin feeling and looking balanced, fresh and clean.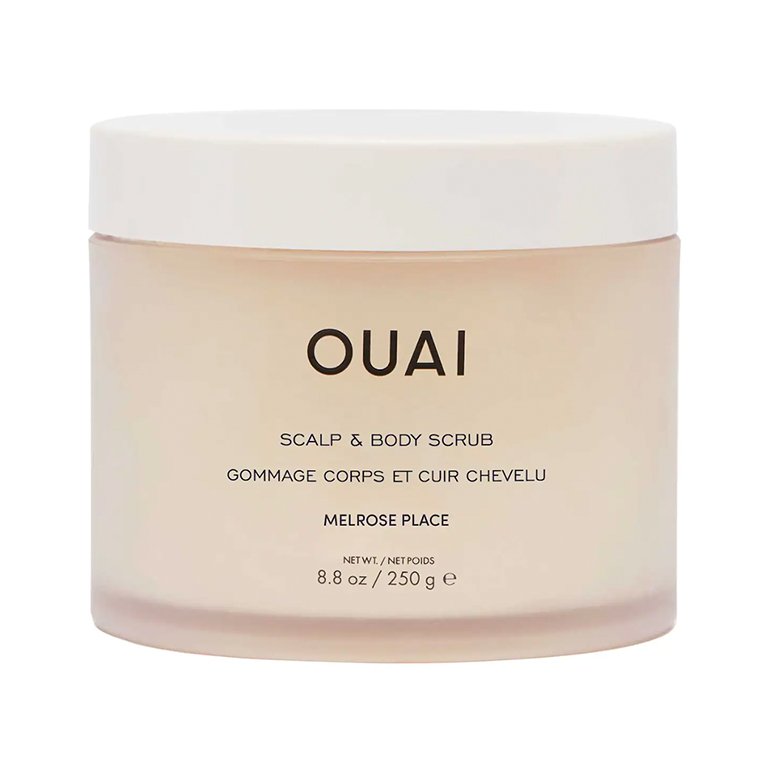 Searching for an exfoliator that hydrates the skin without stripping or drying it out? This sugar scrub will do just the trick. It has a combination of pomegranate enzyme that works to gently exfoliate, plus sugar crystals that dissolve in water and squalane to help the skin retain moisture.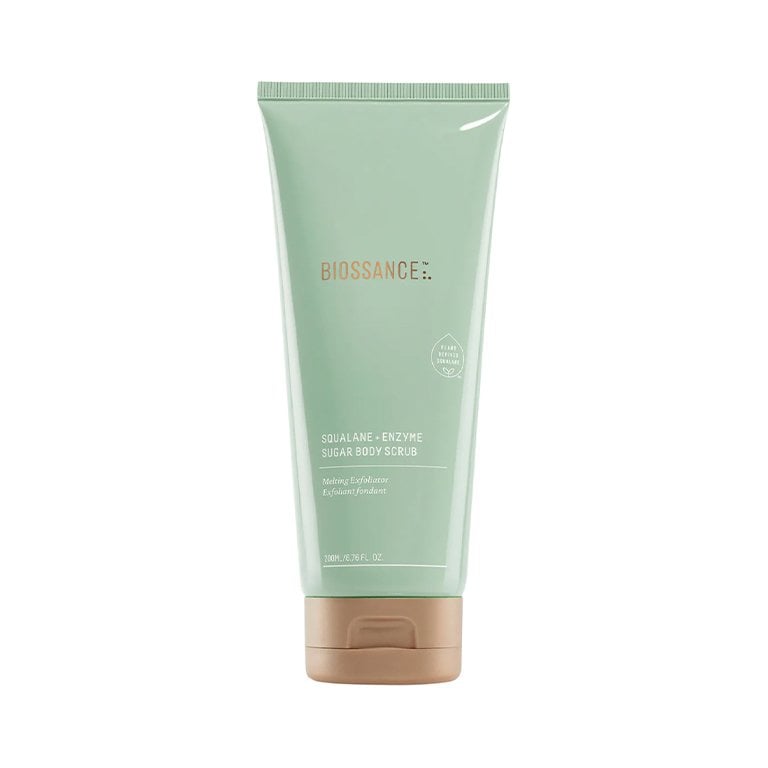 Exfoliate your skin before shaving with this delicious-smelling scrub that has coconut, grape and passionfruit. It also contains vitamin E to help nourish the skin and is an overall great prepping product for hair removal.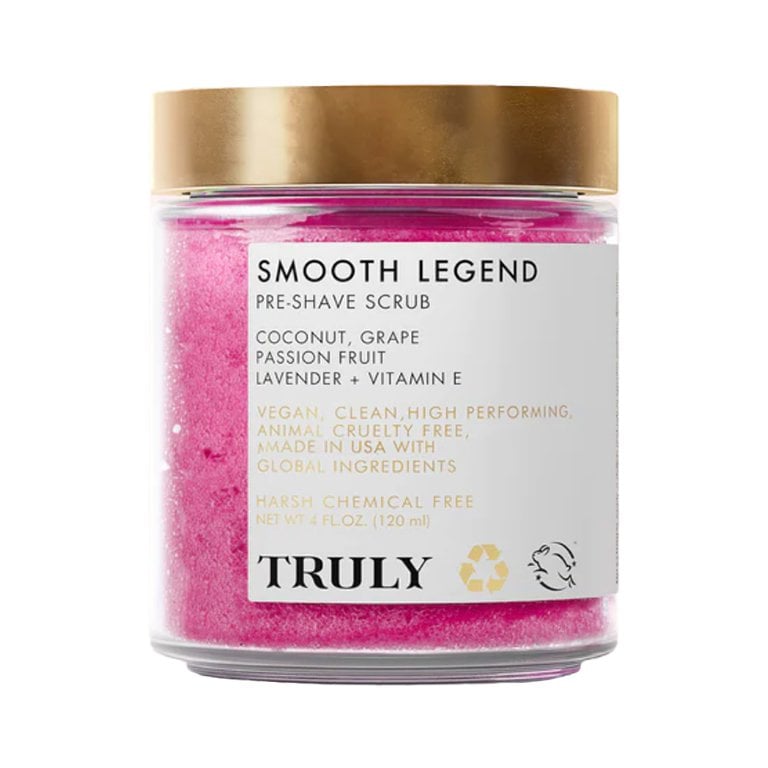 Smooth lips are a scrub away thanks to this brown sugar scrub that will help improve dryness and chapped texture. It has volcanic sand to gently exfoliate and cleanse, brown sugar that works to scrub away dead skin, and coconut oil to hydrate and revitalize the lip area.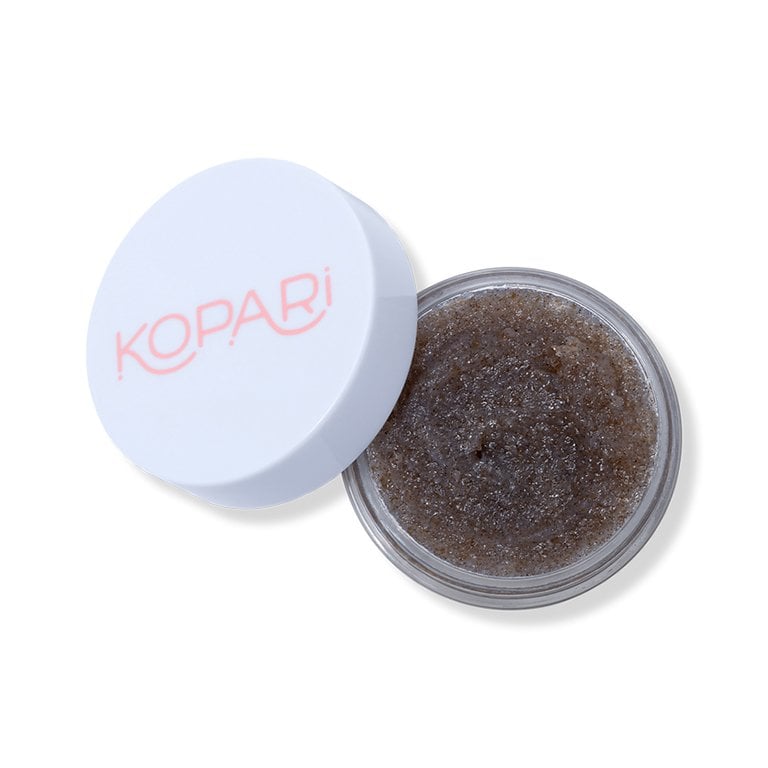 Reveal radiant skin with the help of this sugar scrub that is designed to brighten and soften the skin. With a combination of Balinese coconut flower sugar, shell powder and volcanic pumice, it works to rid of dead skin cells and improve pigmentation. Not to mention, it has coconut oil to leave the skin feeling soft.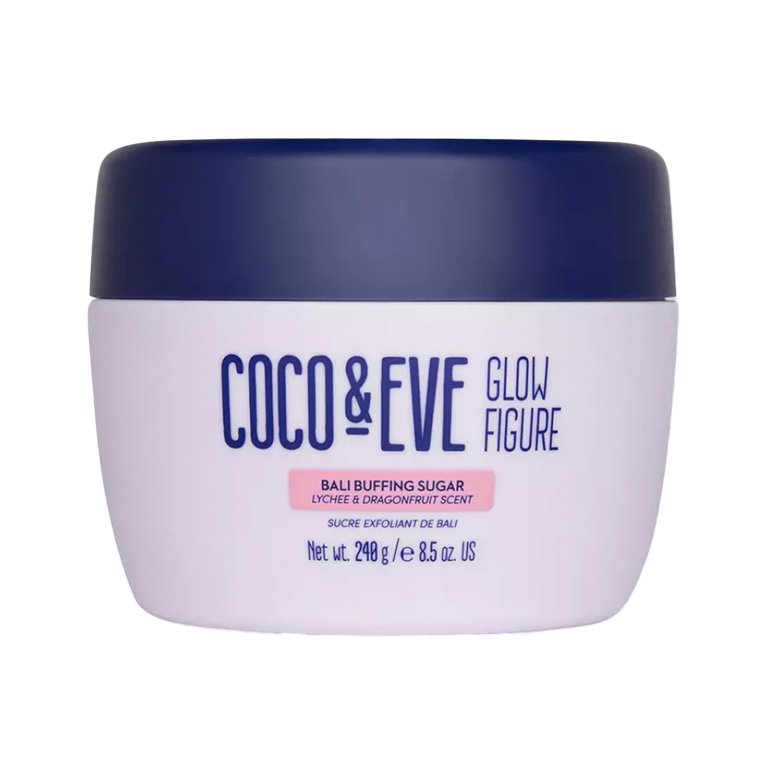 This sugar scrub is infused with sugar, fruit and plant extracts to brighten and even out skin tone and texture. It also contains jojoba oil to leave your skin velvety and sleek post-scrub.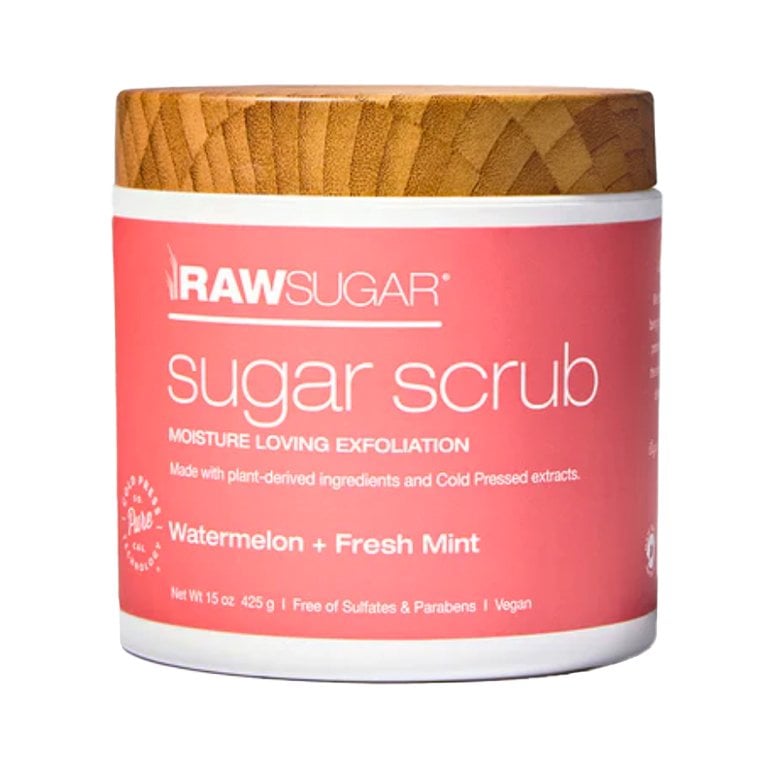 Brown sugar is combined with probiotics and postbiotics in this sugar scrub to help exfoliate and replenish the skin. It's also formulated with coconut and castor seed to help retain moisture and prevent dullness.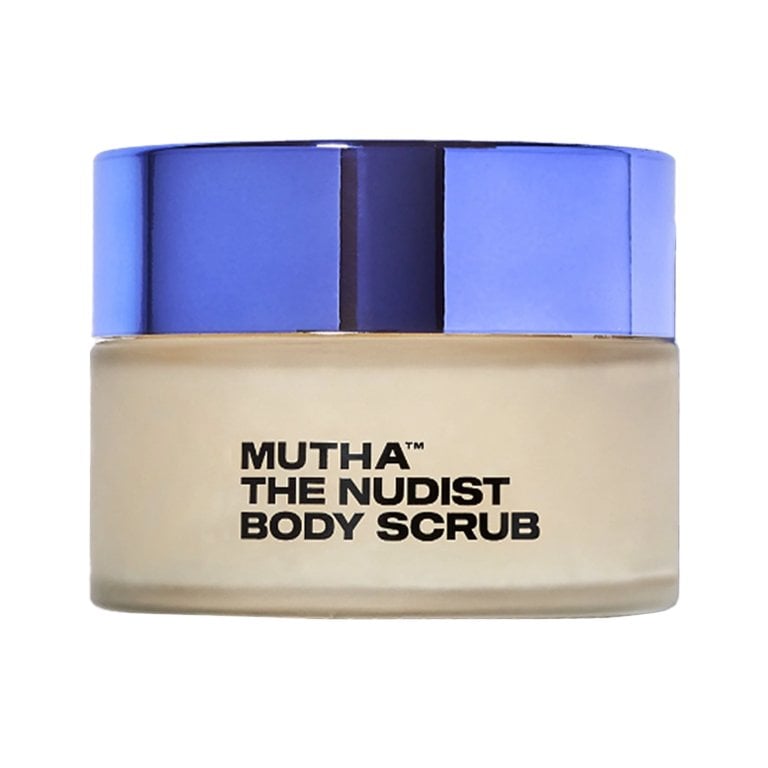 This body scrub combines AHA, brown sugar and jojoba seed oil for a thorough exfoliation experience. It works to rejuvenate the skin, detox pores and helps with overall suppleness.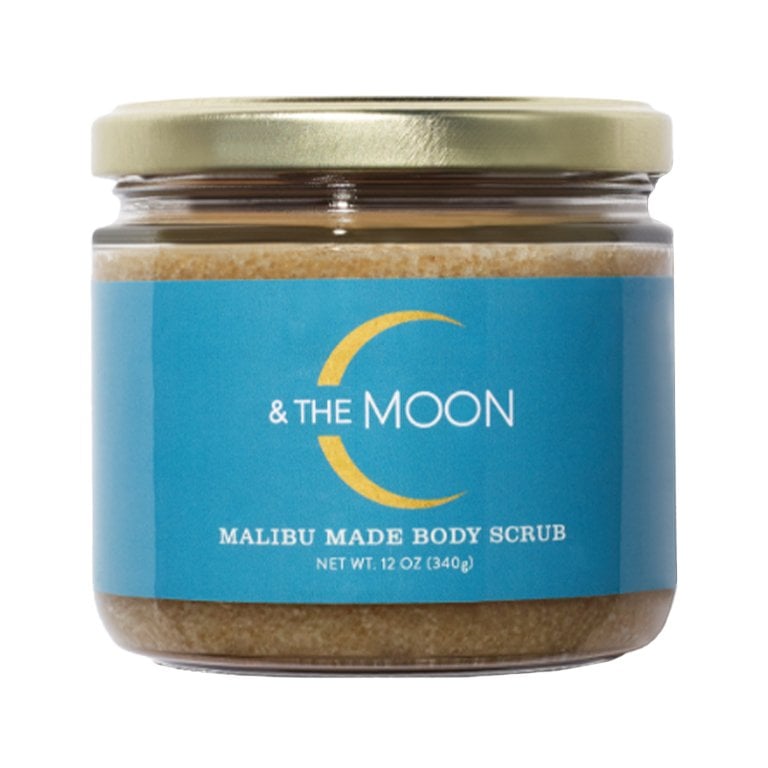 Replenish your scalp with this sugar scrub that helps purify and nourish the skin. It contains glycolic acid to help decongest unbalanced areas, plus salicylic acid and sugar crystals to gently exfoliate.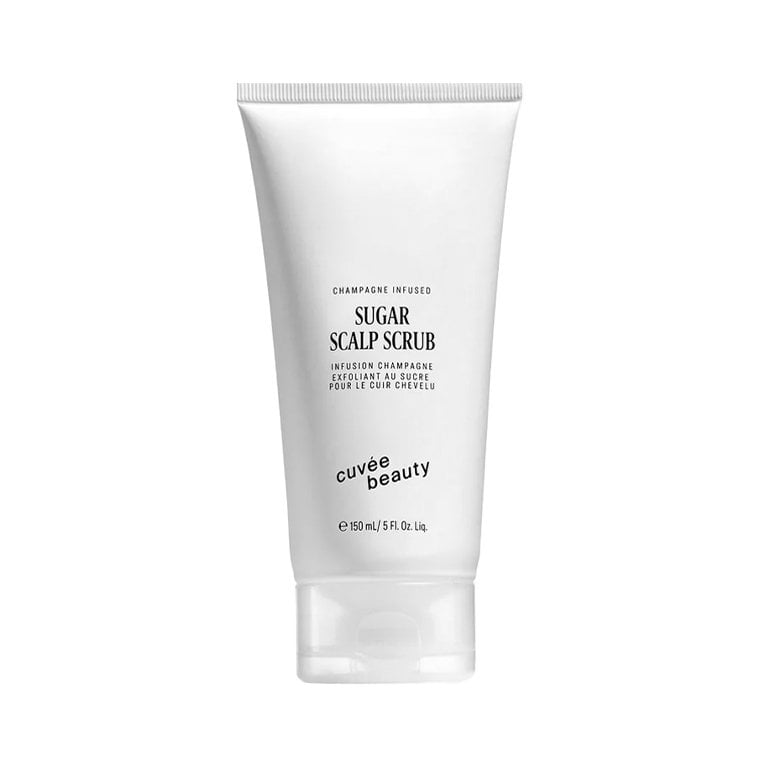 Sugar crystals and argan oil are combined in this balm body scrub to help revitalize all skin types. It feels gentle on the skin during application and lathers into a soothing balm.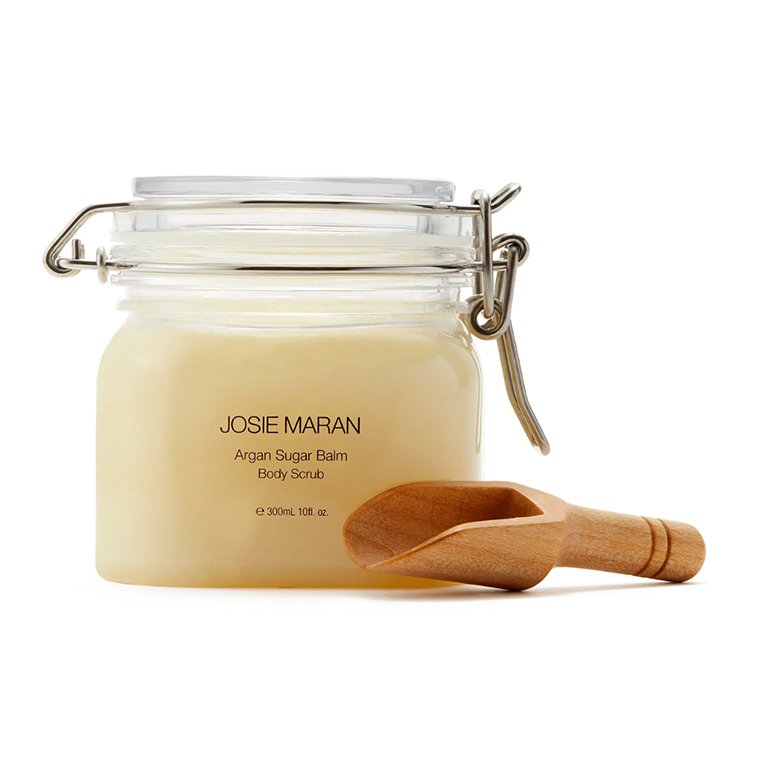 Soften your skin with this yummy sugar scrub that helps exfoliate the skin and leave dullness behind. It instead works to smooth texture and tone for a brighter, glowing complexion.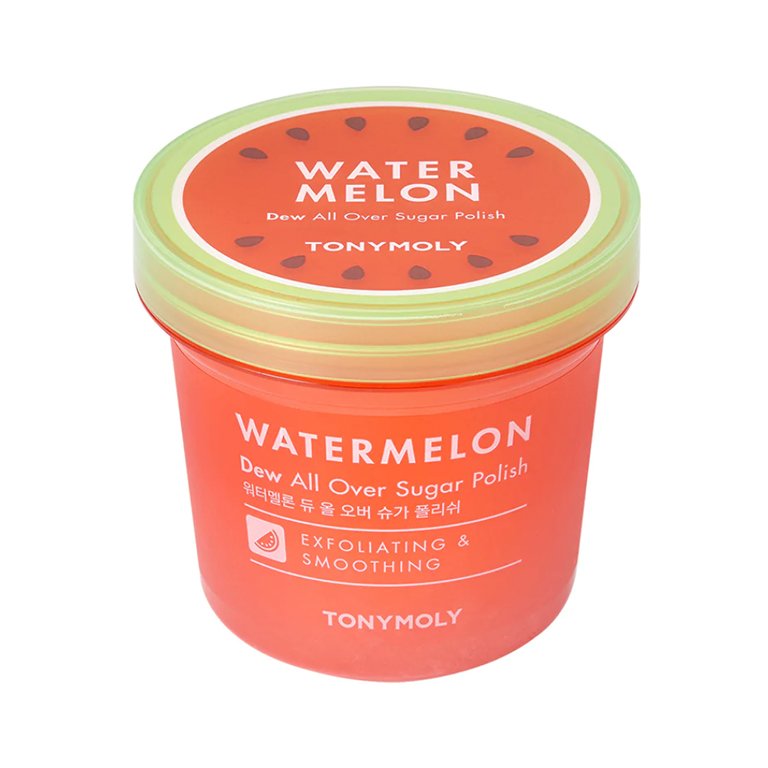 Polished, soft lips are easy to come by thanks to this sugar lip scrub. It has walnut shell powder, sweet sugar, jojoba seed, olive and soybean oil to help nourish and create a smooth surface. It also has cocoa butter to prevent future flaking and keep the lips ultra-hydrated.
Dull, uneven skin has nothing on this exfoliating body scrub that combines sugar, coconut oil and Moroccan rose to gently exfoliate.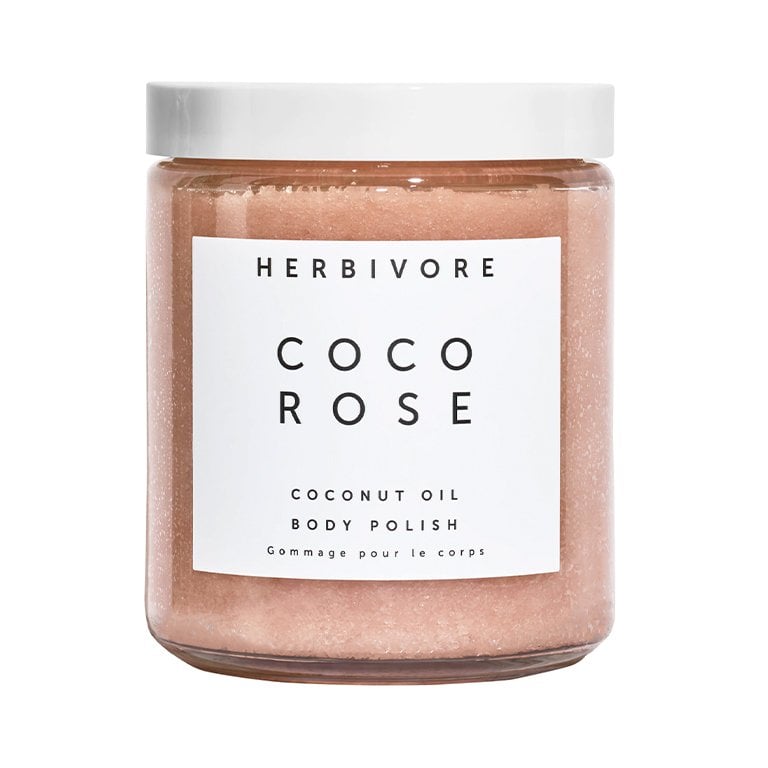 If you're in search of a sugar scrub that smells just as good as its effective, try this Hey Sugar Scrub. It comes in eight delicious scents, including watermelon, papaya vanilla and birthday cake.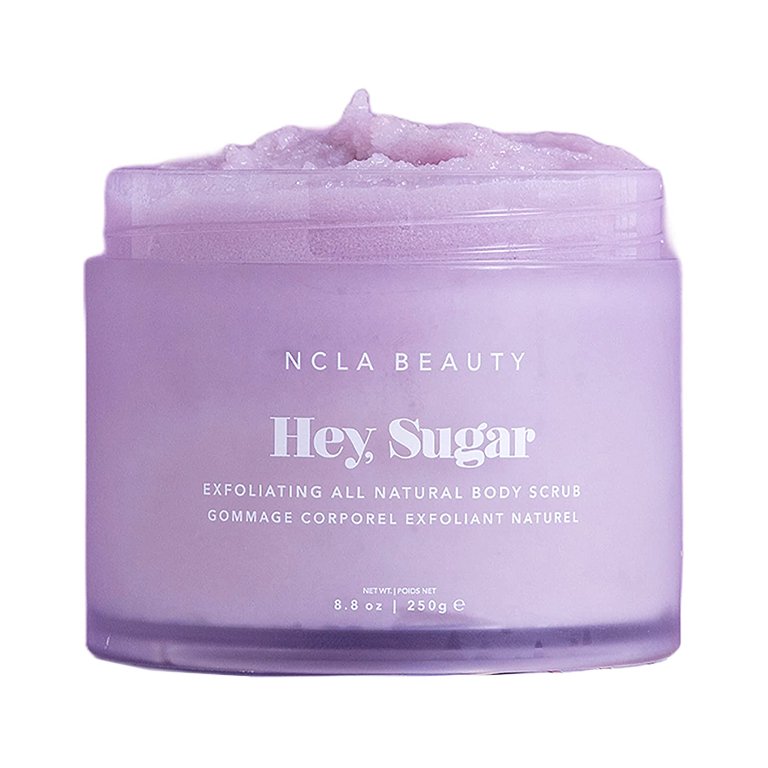 Sugar, vanilla and rosehip oil are combined in this scrub for a sweet exfoliating regimen. It not only smells amazing, but it also works to slough away dead surface cells and keep your skin looking fresh.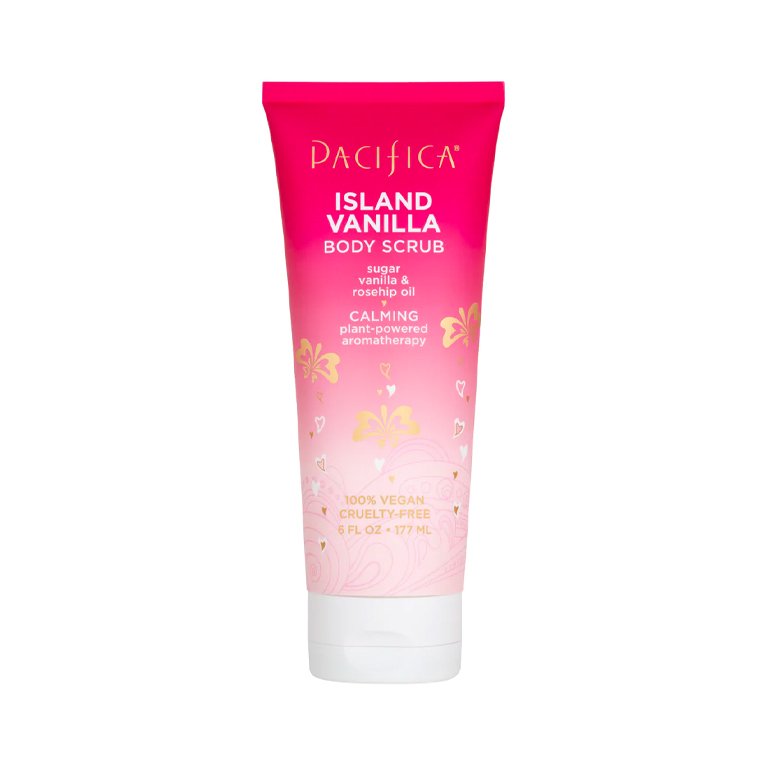 Sugar and green tea works to exfoliate and replenish the lips with this scrub. It's perfect for prepping the lips before lipstick for a smooth, cake-free finish.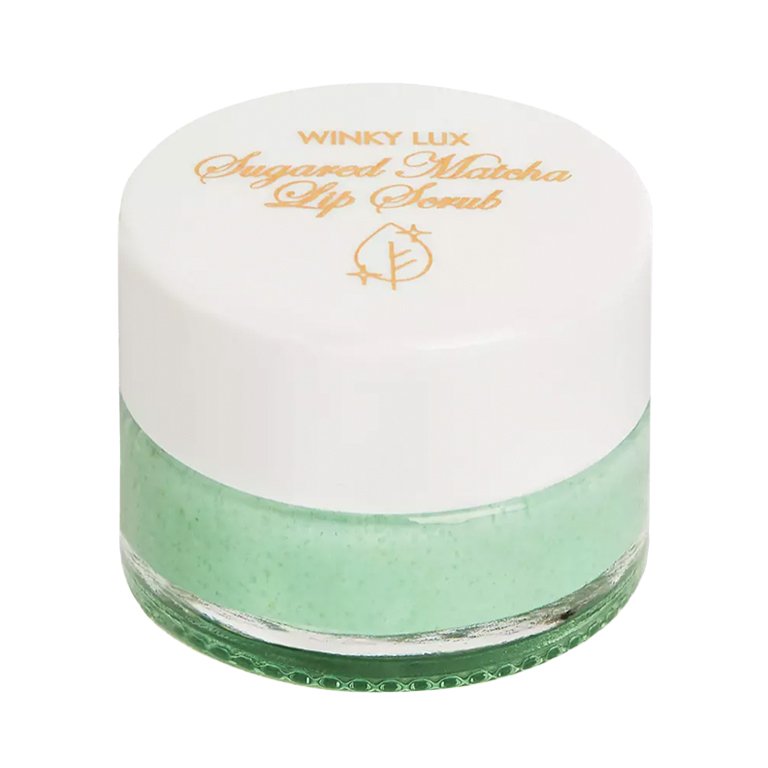 Detox and clarify your scalp with this scrub infused with sugar, apple cider vinegar, blue agave, banana and sugar. It can be used as a shampoo in the first step of your hair-care routine and helps cleanse the scalp of excess build-up, dirt and oil.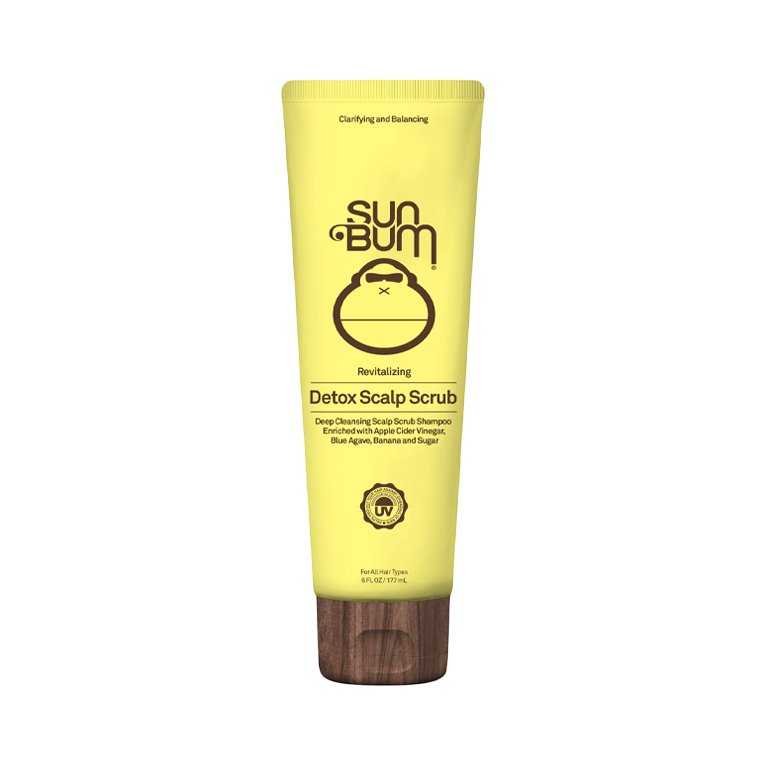 This sugary scrub will soothe and exfoliate without stripping the skin, thanks to hydrating rosehip oil and vitamin E. The best part is that the sugar crystals are gentle on the skin and easily melt away in the shower for a no-mess application.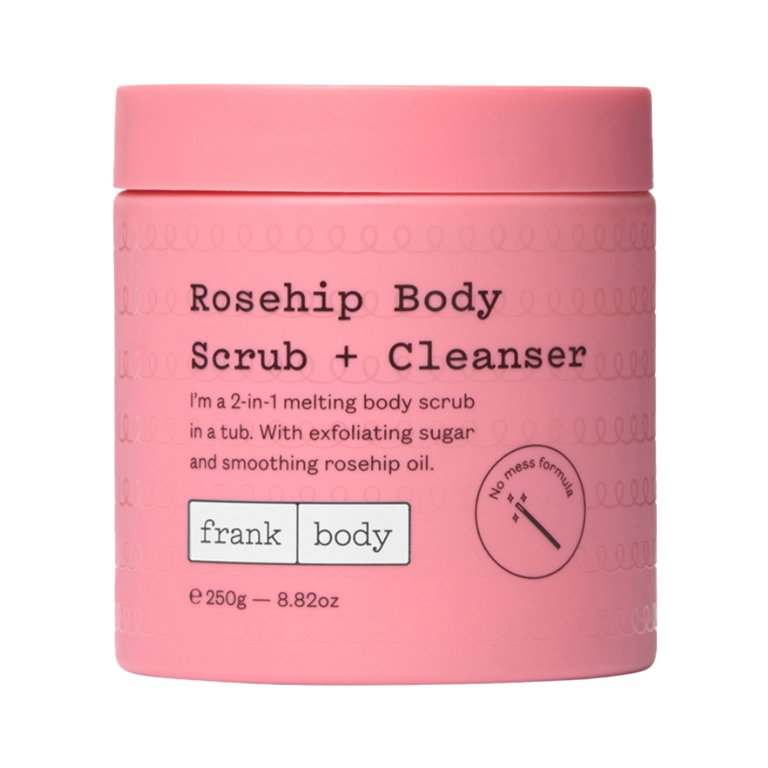 Photo: Chaunte Vaughn; Design: Juliana Campisi
Read more

Back to top