Why the Lancôme Hydra Zen Glow Moisturizer Has Become My Go-To for Radiant Skin
February 10, 2020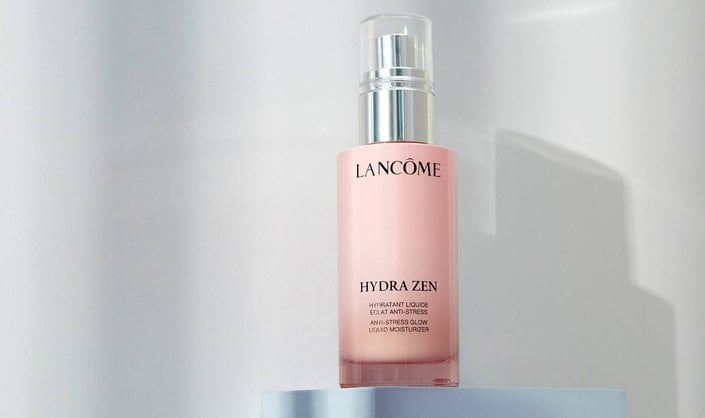 I am, without a doubt, a glow enthusiast. My daily makeup routine consists of trying to create that beautiful glowy sheen all year-round, no matter the weather. I will admit, though, my dewy summer makeup routine filled with all my favorite powder and liquid highlighters is far easier to achieve than it is in the colder, winter months. And that's because my skin becomes significantly drier during this time of year (go figure) and therefore, my desired lit-from-within complexion tends to look more dry and flaky (le sigh). Luckily for me, though, Lancôme just launched the Hydra Zen Glow Moisturizer and gifted me a bottle for the purposes of this review. Trust me when I say, it has completely changed my winter skin-care and makeup routine for the better. Ahead, read on for my thoughts. 


The Hydra Zen Glow Moisturizer Formula 
The newest edition to the brand's Hydra Zen collection is this daily moisturizer with skin-loving ingredients. The formula is infused with hyaluronic acid, 14 amino acids and organic aloe vera to give your skin that layer of hydration it needs while also protecting the skin's moisture barrier. It's essential to maintain your skin's moisture barrier because it's what protects your skin from external aggressors — think: pollution and UV rays in the environment. You'll want to keep your skin's barrier moisturized so it can keep the good things in (a.k.a moisture) in and the bad things out. This moisturizer also helps to prevent visible signs of stress, be it from environmental or other factors, leaving skin feeling soft, smooth and looking revitalized.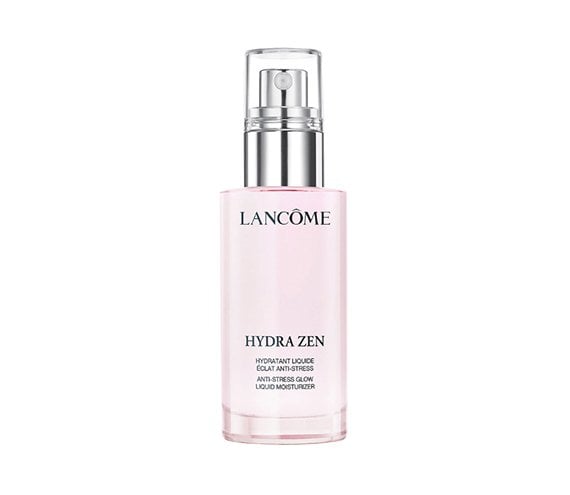 My Thoughts
When I first applied a few pumps of the moisturizer onto my hands, I'll be honest, I was a bit worried because of how lightweight the formula felt. As I said before, during this time of year, my skin needs all the help it can get to keep any dryness at bay, and I wasn't convinced that the lightweight consistency was going to be enough. Upon applying the moisturizer all over my face, though, I was quickly and pleasantly surprised. It starts off as a very light, almost liquid texture and then becomes thicker, like a cream, as you massage it into your face. The result? My skin felt way more nourished than I thought it would. I also immediately fell in love with the sweet subtle smell of the moisturizer. The best part was the fact that it left my skin feeling hydrated and looking as radiant as it does in the summer. Because my skin is left feeling hydrated and glowing after every use, I honestly feel pretty comfortable ditching my long line up of highlighters and just letting this moisturizer shine through because, yes, it's that good. I'm so satisfied with this moisturizer's nourishing ability during the dry winter months that I can't wait to see how it's going to completely transform my fresh-faced makeup routine in the summer. Stay tuned.
Read More: 
This Is Why You Get Dry Skin Around Your Nose
Breakouts and Acne Around Your Mouth? Here's What It Means and What You Can Do
7 Hyaluronic Acid Products to Help Hydrate Your Skin This Winter
Read more

Back to top