How to Achieve a Radiant Glow Year-Round
November 23, 2021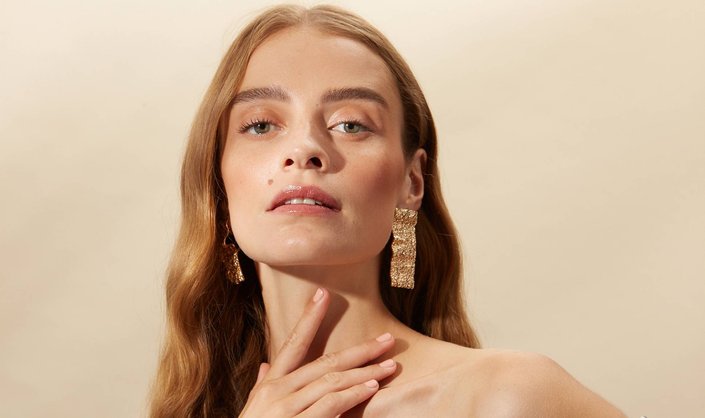 Achieving a radiant glow year-round goes beyond self-tanning — in fact, one of the best ways to keep your skin looking radiant (after summer is long gone) is by altering your skincare routine, according to Skincare.com consulting expert, Dr. Loretta Ciraldo, a Miami-based board certified dermatologist. From wearing SPF to increasing exfoliation and changing up your moisturizers, Dr. Ciraldo shares her derm-approved tips and tricks for maintaining radiant skin all year round.  Before making any changes to your skincare routine, always consult with your dermatologist or medical professional for personalized advice. 
Revv Up Exfoliation
According to Dr. Ciraldo, one of the best ways to help maintain glowy skin year-round is by revving up exfoliation. "Our skin naturally slows down cell renewal with the seasonal change from summer to fall to winter — because of this, I recommend either gradually increasing the frequency of exfoliating or adding a more potent exfoliator into your routine," she says. 

We love the Kiehl's Gently Exfoliating Body Scrub with aloe and chamomile to gently yet effectively slough away dead surface skin cells without over-drying.  Another option for use one to two times a week or as desired is Nécessaire The Body Exfoliator, which is formulated with glycolic acid, lactic acid and salicylic acid.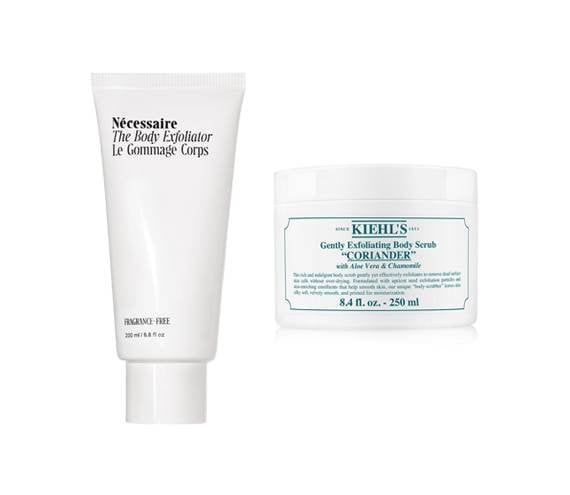 Tweak Your Moisturizing Routine
Changing up your moisturizing routine could also help with maintaining your skin's glow factor. Dr. Ciraldo recommends swapping out your lighter moisturizer with one that has hyaluronic acid or lipids. "Hyaluronic acid will help trap water at the skin's surface, and lipids are healthy skin surface oils that are present in abundance in our youth but lessen with age," she says.  Examples of lipids are ceramides, squalane, glycolipids and linoleic acid.
For a moisturizer with hyaluronic acid, we recommend trying the Cerave AM Facial Moisturizing Lotion with SPF 30. For one with lipids, we love the SkinCeuticals Triple Lipid Restore 2:4:2.
Wear SPF All Year 
Finally, wearing SPF all year round is a must whether or not you are trying to maintain  a radiant complexion. "It helps prevent sun damage caused by UV rays that can result in premature cell death," says Dr. Ciraldo. So, no matter what time of year it is, slather up. We love the La Roche-Posay Anthelios Mineral SPF Moisturizer With Hyaluronic Acid that can pack both punches (remember the tip above about incorporating a moisturizer with hyaluronic acid), or the Tula Mineral Magic Sunscreen Fluid Broad Spectrum SPF 30.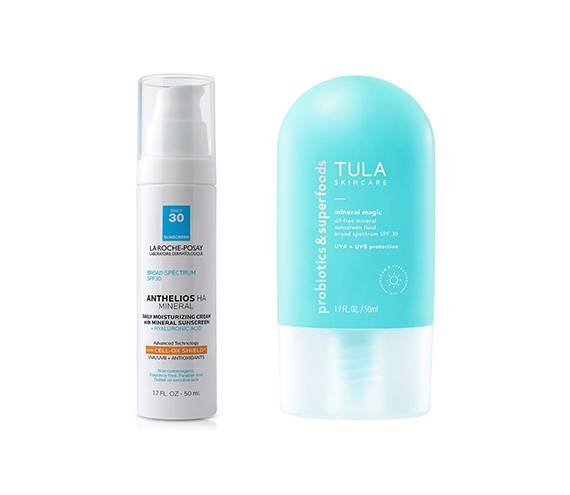 Photo: Chaunte Vaughn
Read More:
6 Anti-Aging Skincare Products We Swear By
Best Waterproof Makeup Cleansers
Read more

Back to top