Here's How Microneedling Made My Skin Seriously Glowy
June 22, 2023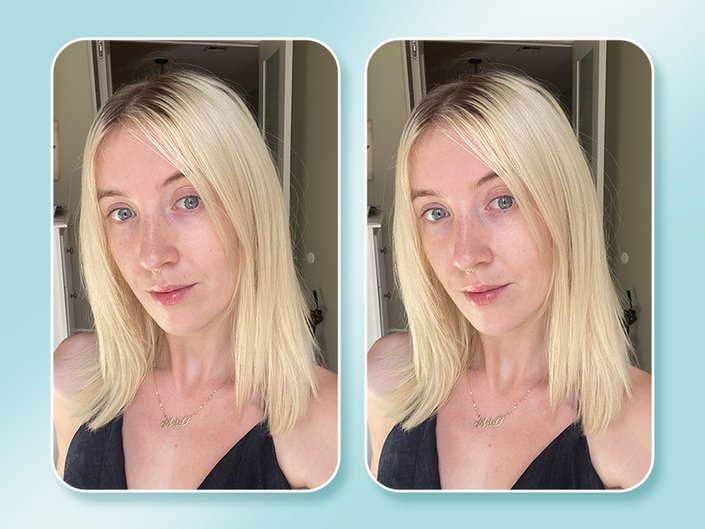 The first time I tried microneedling in June 2022, my face felt like it was on fire. Seriously, it was the most painful thing I've ever done in the name of vanity — even though it shouldn't have been. According to Akis Ntonos, aesthetic injector, nurse practitioner and founder of Aion Aesthetics in New York City, the whole thing should have been relatively painless. In fact, I learned from Ntonos that during my first microneedling experience, my skin had been numbed for less than half the time he recommends before the treatment — no wonder it had hurt so badly!
When I went to Ntonos to give microneedling another try, I was nervous, but felt soothed by his expertise and words of encouragement going in. Plus, even though my last procedure was painful, it did make my skin look seriously radiant. To find out more about microneedling and how my second experience went, keep reading.
What Is Microneedling?
Microneedling is a minimally invasive cosmetic procedure in which multiple fine, sterile needles puncture the skin. These needles are usually in the form of a roller device or pen. This
encourages the skin to rejuvenate
and can be used to address
a variety of skin concern
s, from hyperpigmentation and
scarring
to fine lines, wrinkles, large pores and stretch marks. During a microneedling treatment, your practitioner will also use a serum to target specific skin concerns. The small wounds from the needles will help "disperse" the product within the skin, says Ntonos.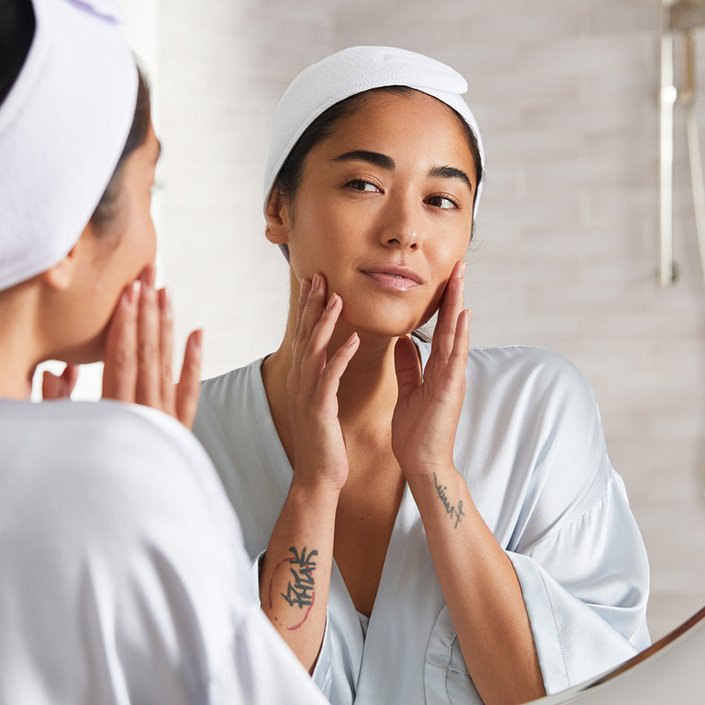 My Experience With Microneedling
When I sat down with Ntonos in his office on the Upper East Side of Manhattan, I told him about my painful first experience with microneedling, and he immediately reassured me that my experience was not the norm. He stressed the importance of applying a topical numbing agent at least 30 minutes before the procedure to allow it to fully sink into the skin. Armed with this knowledge (and a full face of thick, cooling numbing cream), I felt more confident going into the procedure a second time around.
Once 30 minutes of numbing had passed, Ntonos started rolling the microblading tool on my face. I hardly felt it — some areas, like my forehead, were slightly more sensitive, but even then all I felt was a subtle poking sensation. During the procedure, Ntonos also applied an anti-aging serum to my skin.
Once he finished up, my face looked red, like I had a sunburn, and felt slightly tight and uncomfortable (though it wasn't painful). Ntonos warned the redness could last up to five days; he also noted that the more often you do microneedling, the less the redness will likely last.
After the treatment, Ntonos told me not to wash my face or apply any product that night, in order to allow the serum to fully sink in. I followed his instructions, and the next morning, my redness was already less noticeable. I washed my face that morning with just water, and followed with a hyaluronic acid serum, a moisturizer and sunscreen. Microneedling increases sun sensitivity, so SPF is a must. It also temporarily makes your skin more sensitive, so gentle, fragrance-free products are the way to go. Before and after your microneedling treatment, you should steer clear of retinoids and drying acids (such as salicylic) for at least a week, or as recommended by your doctor or service provider.
While my redness only lasted about two days (it was so subtle on day two, I hardly noticed it), my skin did start to peel. During that time, I continued using very gentle, hydrating products and took care to minimize my sun exposure. Four days post-treatment, the flaking disappeared, and my skin looked and felt like polished glass. It was smooth, radiant and free of redness — so much so that I felt confident skipping foundation for at least three weeks afterwards. Of course, everyone's skin is unique and microneedling is not right for everyone, but I will definitely be considering this treatment in the future.
What Are the Side Effects of Microneedling?
Redness, swelling and peeling are all common side effects of microneedling, though they tend to last less than a week. The most severe potential side effect, according to Dr. Ntonos, is infection. Whenever you puncture the skin, there is a risk for infection, he says. I did not bleed during my second time microneedling, but I did a little during the first time — either is normal. Microneedling can also cause bruising for four to five days at most, though I did not experience that.
The most important thing to keep in mind with microneedling is that you go to a licensed medical practitioner with sterile tools and a sterile environment. After the procedure, keep your face clean and out of the sun, and avoid touching your face with dirty hands (which is also a good rule of thumb to follow all the time). You should also prioritize gentle, hydrating skincare products for at least a week post-treatment.
Read more

Back to top