Are Your Lips Peeling? This May Be Why
June 26, 2023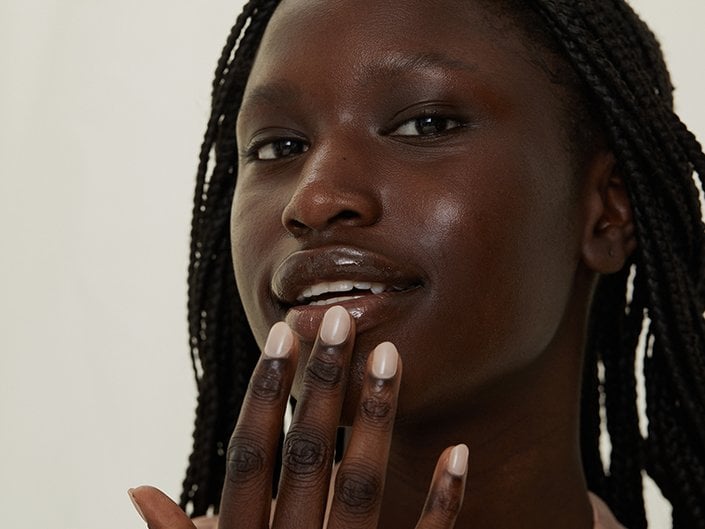 No matter what time of year it is or the climate you live in, you could still wake up one day to the painful, flaky and split skin of peeling lips. While cold weather can cause chapped skin, everyday habits of constantly licking lips, not drinking enough water and never wearing lip balm can also be the cause of peeling lips. No matter what time of year this story reaches you, allow this to be the push you need to take control of peeling lips and create a soft lip-care routine that can be easily added to your skincare routine.
Get ahead of the dry lips discomfort by adding some moisturizing lip products to your preventative lip-care journey — it's truly one of the best way to treat peeling lips. To help steer us in the right direction, we tapped medical esthetician Jenn Oakley to answer what causes lips to peel, how to get rid of peeling on the lips and how to prevent them from peeling in the first place.
Why Are My Lips Peeling?
"Dry, chapped lips have an array of causes," says Oakley. "Excess sun exposure and exposure to cold weather are just a couple of things that can cause lips to be dry and peel," she continues. According to the Cleveland Clinic, peeling lips are a symptom of having chapped lips which can occur from dry weather, lack of moisture and sunburn. You may experience peeling lips during a harsh winter exposed to brutal winds or you may also experience peeling lips in the warmer months after prolonged exposure to the sun. What it all boils down to, says Oakley, is a lack of hydration. "The skin on your lips is extremely delicate and contains no oil glands, and as a result, it's incredibly susceptible to drying out." When that happens, peeling can soon follow if moisture is not reintroduced to the area.
How to Address and Stop Peeling Lips
Peeling lips can be very painful, so the right remedy is crucial to healing chapped lips as quickly as possible. For cracked lips that are actively peeling, consider addressing them by liberally applying a lip-care product throughout the day to pump up the skin with moisture. "With all the different lip products out there, most of which I have used at some point or another, I truly love the SkinCeuticals Antioxidant Lip Repair to help repair my dry, peeling lips," shared Oakley. This restorative lip treatment for damaged and aging lips can help fight environmental damage, in addition to soothing and rehydrating the lips' surface. You can also try the drugstore favorite CeraVe Healing Ointment which soothes chafed and extremely dry skin without clogging pores or leaving behind a greasy feeling that other petroleum-based ointments can.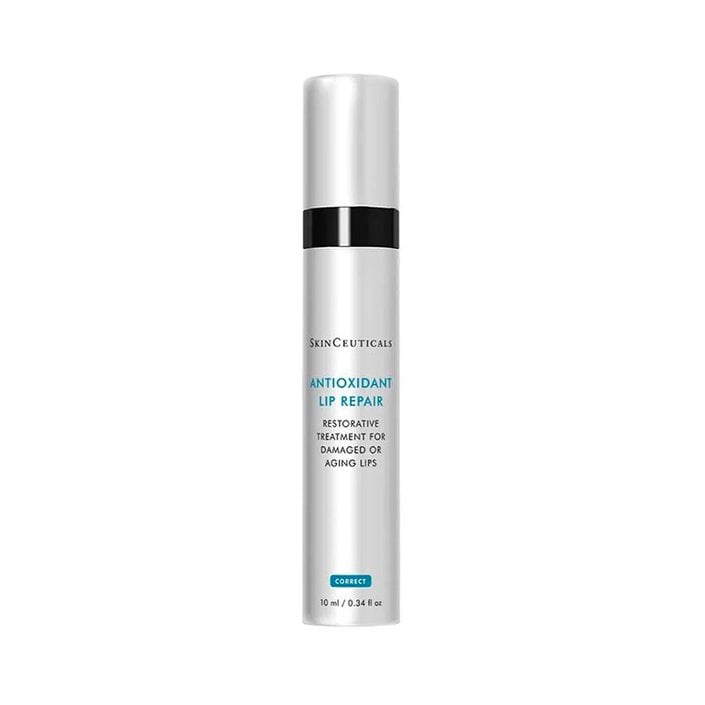 Look for products with ingredients that moisturize like shea butter and natural oils, and sun protectants like titanium oxide or zinc oxide. If your lips need extra love, treat them during the day and night to keep your skin hydrated as often as possible. Try an overnight lip treatment like the
Kiehl's Buttermask For Lips
that can be slathered on before bedtime for more supple lips in the morning. Infused with coconut oil and mango butter, this cult-favorite lip mask smoothes and softens dry lips while you sleep.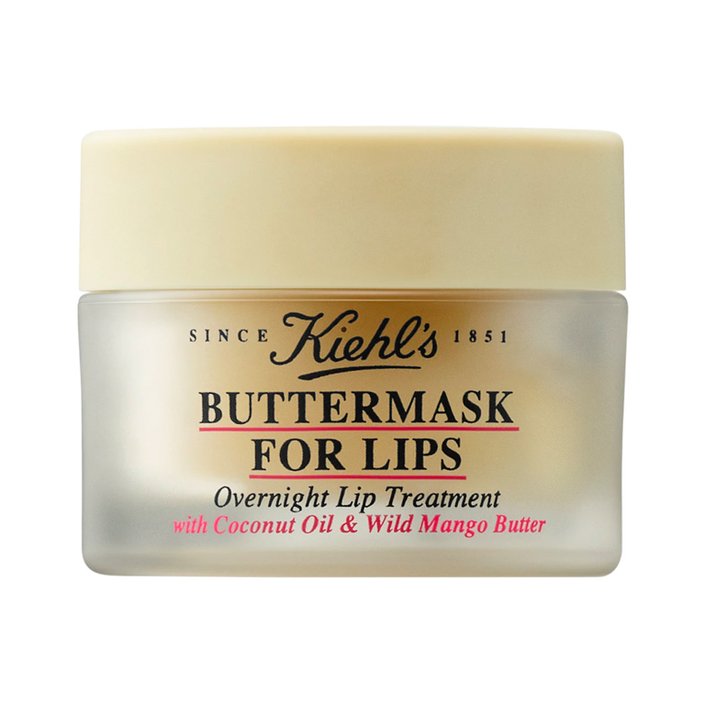 You might be tempted to scrub that peeling skin off your lips — and you actually can if you use a safe, gentle technique. Always pick up a dedicated lip scrub that will gently exfoliate flaky and peeling skin like the NYX Professional Makeup #THISISEVERYTHING Lip Scrub. The vegan formulation is infused with jojoba oil and sunflower seed oil for added hydration while the crystals gently exfoliate the skin.
How to Prevent Lips From Peeling
You can help prevent lips from peeling by committing to a dedicated regimen — and no, it doesn't have to be complicated. "I think we often forget that our lips are skin, too, so we need to care and protect them as such," says Oakley. Since peeling lips are often caused by a lack of hydration, adding moisture to the skin on your lips can help tremendously. So when we say "dedicated regimen," it can be as easy as swiping a hydrating lip balm, salve or ointment daily for continued hydration.
As mentioned, dry, peeling lips can crop up at any time regardless of season. Since hydration plays a pivotal role in the appearance and texture of your lips, we asked Oakley what she personally turns to year-round to help keep dry lips at bay. "I love SkinCeuticals Hyaluronic Acid Intensifier, as it does such a great job of amplifying hydration levels, even in the lips," she says. "I use it daily underneath a lip balm with broad-spectrum sun protection to keep my lips protected and hydrated."
Upgrade your lip-care routine with the addition of a serum like the one above or a dedicated lip serum that can be applied before a lip balm. Another lip-friendly pick is the Stacked Skincare Hydrating Lip Peel, which offers skin gentle exfoliation to prevent chapped lips, while nourishing lips with the hydration of mushroom extracts. According to the brand, this gentle serum can be used daily and doesn't need to be washed off. Just give the bottle a good shake and roll the product across your lips before applying your favorite lip balm.
In addition to hydrating your lips often, there are additional lifestyle factors to consider for preventing chapped lips, and in return peeling lips.
Avoid Licking Your Lips
Licking your lips may provide immediate comfort to dry lips, but that feeling of relief won't last long. You can probably guess why, but that saliva you're spreading around evaporates quickly and can leave your lips drier than they were originally. Kick the bad habit and whenever you get the urge to lick reach for a lip conditioner instead.
Drink Plenty of Water
We've said it once and we'll say it again, you have to stay hydrated from the inside out to achieve soft lips. The American Academy of Dermatology recommends drinking plenty of water throughout the day to keep your lips (and your body) hydrated.
Be Careful With Exfoliation
To help remove dead skin cells and some of that chapped, flaky skin, gentle exfoliation may help. If you prefer a physical exfoliant in the form of a lip scrub, be careful to not over-exfoliate, as this can cause more tears and damage to your lips. When using lip scrubs, many products will come with a dedicated tool to apply the product to guarantee a soft-touched application, without over-exfoliation.
Wear a Lip SPF
A lot of lip balms on the market include an SPF to help keep lips safe from the harmful UVA/UVB rays of the sun. Remember, the skin on the lips is also susceptible to sun damage and skin cancers. The American Academy of Dermatology recommends using a lip balm with an SPF of 30 or more. Try the Cay Skin Isle Lip Balm SPF 30, which hydrates in a non-stick gloss formula while leaving behind a juicy translucent shine.
Skip the Lipstick — or Use a Moisturizing Lipstick Formula
When lips are more prone to dehydration, switch out your lipstick for a tinted lip balm or tinted lip oil that provides lips with hydration and color. Or, be sure to use a moisturizing lipstick formula. We like the IT Cosmetics Je Ne Sais Quoi Hydrating Lip Balm Treatment that nourishes skin with its peptide-infused formulation of essential oils and butter. You'll also enjoy a custom color experience with IT Cosmetics Vitality Lip Flush Technology that reacts with your skin's warmth for a touch of flushed elegance.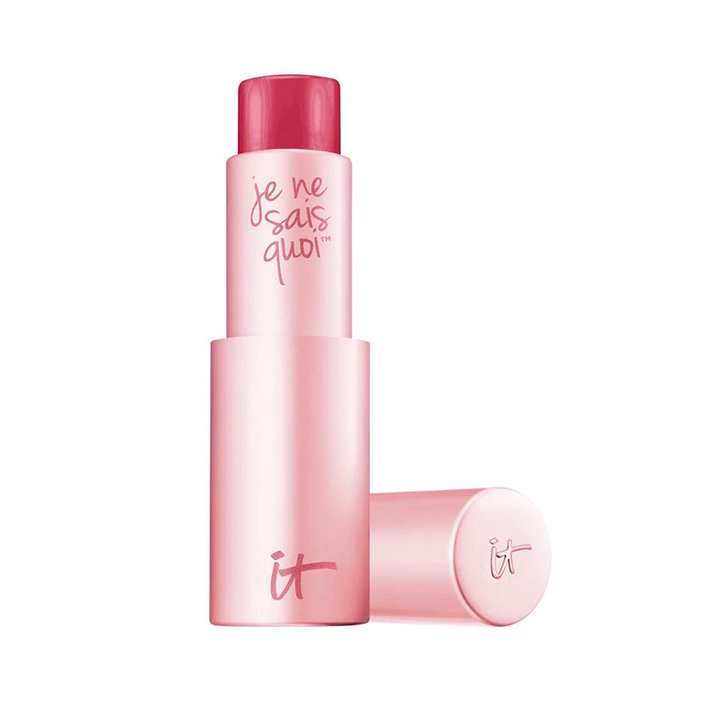 If you're more of a gloss girlie, try the squalene-infused NYX Professional Makeup Fat Oil Lip Drip that coats lips with a touch of color and a ton of hydration. Your lips will appreciate the raspberry oil, cloudberry oil and vegan squalene that help soften lips while providing moisture for up to 12 hours. Select from eight universal shades that can make any makeup moment a bit more glamorous.
Why Do My Lips Keep Peeling Even When I Wear Lip Balm?
Maybe you did everything above and your lips are still peeling. First things first, give your lips some time. When you start using new products, it can take some time to experience and see results. According to the Cleveland Clinic, chapped, peeling lips can take anywhere from two to three weeks to completely recover. Continue using lip-care products daily and consider slowly introducing a lip scrub or lip serum once or twice a week for added nourishment and care. It's also always a good idea to check in with a board-certified dermatologist if you're dealing with peeling lips. Your doctor can map out the proper care routine for you, determine the cause of your peeling, chapped lips and suggest products that fit your specific concerns and skin type.
Read more

Back to top