Are Your Lips Peeling? This May Be Why
September 16, 2020
Winter is around the corner, which means it's almost the season for dry, chapped and peeling lips. This year we're trying to get ahead of the discomfort by coming up with a preemptive plan of action. To help steer us in the right direction, we tapped medical esthetician and Skincare.com consultant Jenn Oakley to answer what causes lips to peel, how to get rid of peeling on the lips and how to prevent them from peeling in the first place.


What Causes Peeling Lips?
Peeling lips are a very common occurrence. "Dry, chapped lips have an array of causes," says Oakley. To name a few, "excess sun exposure and exposure to cold weather are just a couple of things that can cause lips to be dry and peel." You may experience peeling lips during a harsh winter exposed to brutal winds or you may also experience peeling lips in the warmer months after prolonged exposure to the sun. What it all boils down to, says Oakley, is a lack of hydration. "The skin on your lips is extremely delicate and contains no oil glands and as a result, it's incredibly susceptible to drying out." When that happens, peeling can soon follow if moisture is not reintroduced to the area.


How Can I Address My Peeling Lips?
Because peeling lips are often caused by a lack of hydration, adding moisture to your pout can help tremendously. "I think we often forget that our lips are skin, too, so we need to care and protect them as such," says Oakley. Reach for hydrating lip balms, salves and ointments, and apply them liberally throughout the day. "With all the different lip products out there, most of which I have used at some point or another, I truly love the SkinCeuticals Antioxidant Lip Repair to help repair my dry, peeling lips." This restorative lip treatment for damaged and aging lips can help fight environmental damage, in addition to soothing and rehydrating the lips' surface.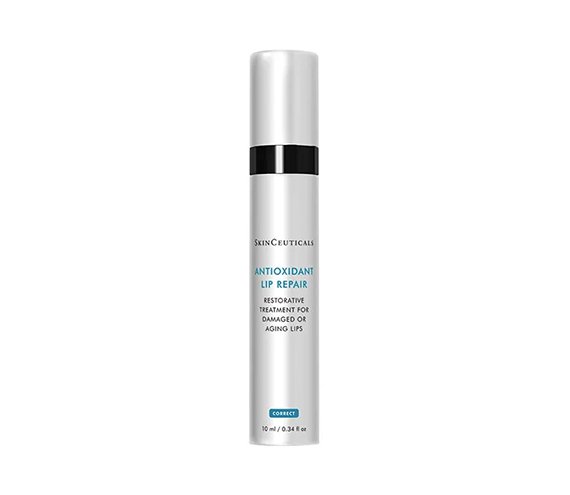 How to Combat Lip Dryness Year-Round
As mentioned, dry, peeling lips can crop up at any time regardless of season. Because hydration plays a pivotal role in the appearance and texture of your lips, we asked Oakley what she personally turns to year-round to help keep dry lips at bay. "I love SkinCeuticals H.A. Intensifier, as it does such a great job of amplifying hydration levels, even in the lips." she says. "I use it daily underneath a lip balm with broad-spectrum sun protection to keep my lips protected and hydrated."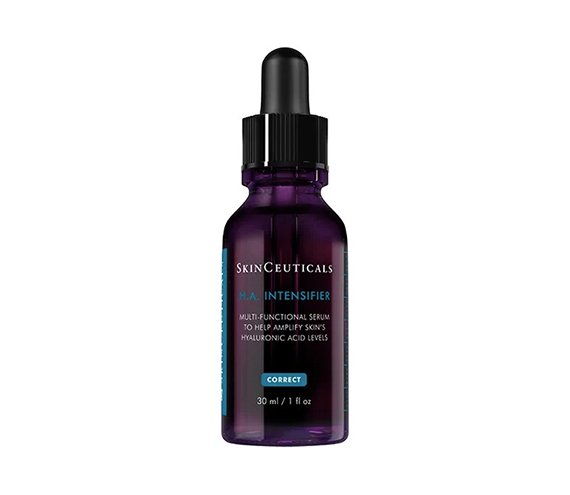 Aside from hydrating your lips often, there are additional lifestyle factors to consider. Here are some best practices to ensuring your lips look and feel their best at all times:  
Avoid Licking Your Lips
Licking your lips may provide immediate comfort to a dry pout, but that feeling of relief won't last long. The reason being that saliva evaporates quickly and can leave your lips drier than they were originally. Kick the bad habit and, instead, reach for a lip conditioner when your lips start to feel dry.


Drink Plenty of Water
Hydration from the inside out is essential to achieving soft lips. Try to drink plenty of water throughout the day.


Breathe Through Your Nose
Did you know that breathing through your mouth can cause your lips to dry out? Make a habit of breathing through your nose to help avoid dry, peeling lips.


Be Careful With Exfoliation
To help remove dead cells and some of that chapped, flaky skin, gentle exfoliation may help. If you want to exfoliate your pout, we recommend doing so with a gentle sugar scrub like the Dr. PawPaw Scrub & Nourish Duo Pot. Sugar scrubs are typically less abrasive than other types and can help remove dead cells that cause a rough appearance.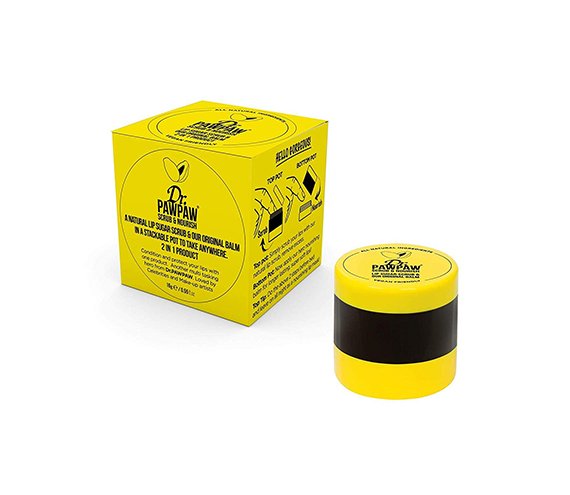 Photo: Chaunte Vaughn 
Read More: 
These Are the Best Lip Masks for Hydrated, Luscious Lips, According to Our Editors
These Hydrating Lip Balms Are the Only Things Getting Us Through Winter
Why Exfoliating in Winter Is So Important, According to an Expert
Read more

Back to top