How Andrea Lisbona, the Founder and CEO of Touchland, Made Hand Sanitizer Cool
October 21, 2020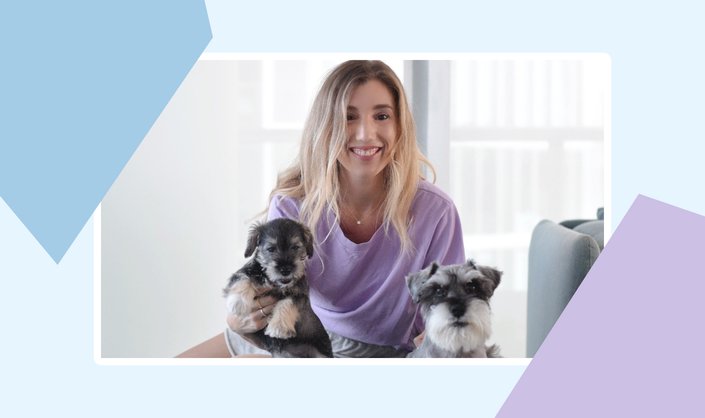 I used to carry a seldom-used and probably expired hand sanitizer in the bottom of my purse. Once the COVID-19 pandemic hit, I knew I needed to get into a better sanitizing habit, so I did some research to find a formula that's effective, smells good and doesn't totally wreck my hands. This led me to Touchland, a hand sanitizer brand that checks all of the boxes and then some. 
The Touchland Power Mist hand sanitizers contain hydrating and soothing ingredients like aloe vera, smell delicious in a non-artificial kind of way, claim to kill 99.9% of germs and are housed in colorful, minimalist packaging that's really nice to look at. Curious to find out the story behind how the brand created a line of hand sanitizers with major a cool factor, I reached out to founder and CEO Andrea Lisbona and peppered her with questions. Read on for our conversation. 
What inspired you to start the brand? Why hand sanitizer?
I first came up with the idea for Touchland ten years ago when I realized that so many of us use hand sanitizer regularly for hand hygiene, but no one actually likes the experience. The formulas are often sticky and dry out your hands, not to mention they smell very strongly of alcohol. There was nothing interesting or innovative in the industry, so I knew the industry was ready for a solution that makes people's lives happier and healthier.
What's your background and what were you doing career-wise before starting Touchland?
I actually began my career on the back end of the hand sanitizer industry, working in distribution. I wanted to really understand the industry from the inside out and worked to identify opportunities, pain points, ways to improve systems, etc.
What was the process of creating the brand like?
We are eternal perfectionists and experience-oriented, so we wanted to develop a formula that both met the requirements for disinfecting and left the hands hydrated. Beyond that, we wanted to remove the feeling of stickiness of so many sanitizing formulas. It was really a collaborative process that involved a number of industry experts in order to find the perfect balance with the formula.
I love the minimalist yet colorful packaging! How did you come up with the design?
I studied design and have always been interested in learning how brands create solutions that are appealing to the eye. We followed a design principle known as The Golden Ratio (i.e. a rectangular-like shape), which brands like Apple have used in the design of their products.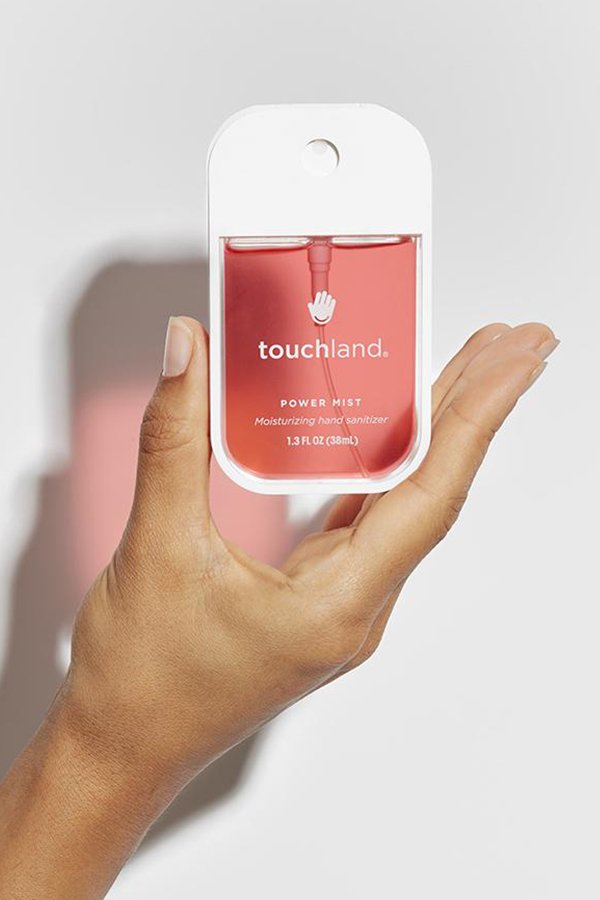 Tell me about the KUB devices (Smart Sanitizer Devices for the Home and Businesses). Was that always something you were planning on launching?
We first launched the KUB Hand Sanitizer Dispensers in 2019. Our dispenser is geared towards both businesses and for at-home use. We started with a product meant for on-the-go scenarios and wanted to also offer a solution to create healthy environments. It's a water-conscious approach to keeping your hands clean. I personally have one in my kitchen that I use before cooking!
I imagine that the COVID-19 pandemic has had a major impact on your business. Can you tell me about the past six months — the challenges you've faced and how you anticipate it will affect the brand going forward?
COVID-19 changed everything. When the outbreak first appeared in Asia, we had a very small component of our manufacturing that took place in China, so we immediately brought that to North America. We knew that the pandemic would likely spread, but we knew we'd be better suited to oversee production if it was more local. Then, the unprecedented demand for hand sanitizer hit. We completely sold out of all our inventory and racked up a waiting list of more than 34,000 orders! We are now back in stock and manufacturing at full capacity in order to continue to keep up with demand from customers, retailers and global partners. We also have greatly expanded our B2B (business to business) business; the KUB now represents more than half of our annual sales. Fortunately, because we were prepared and had studied outbreaks before (I worked in the hand sanitizer industry during the Swine Flu outbreak), this situation has positioned Touchland in a place to grow quickly. While it's been a time of insane challenges, we have learned to adapt quickly.
With so many brands developing hand sanitizer in response to the pandemic, how do you think Touchland stands out from the new crowd?
We spent ten years bringing Touchland to market. That's ten years of consumer and market research, perfecting our formulas and design, developing a passionate social media following — you can't make that happen overnight. 
What's next for the brand and how do you see the brand expanding in the future?
In the next few weeks, we are launching our Power Mists in a new .65 fl oz size, so they'll be even more compact and easy to take with you on the go. We are also launching new incredible scents in the next few months and will be venturing into other beauty products in 2021.
Photo Credit: Courtesy of Touchland
Read More:
The 7-Step Anti-Aging Hand-Care Routine You Need to Try
Career Diaries: How Glowbar Founder Rachel Liverman Adapted Her Business in Response to COVID-19
5 Environmentally-Friendly Sunscreens Made Without Oxybenzone and Octinoxate
Read more

Back to top