Career Diaries: Tula Founder, Roshini Raj Shares How She Maintains Healthy Body and Skin
September 04, 2019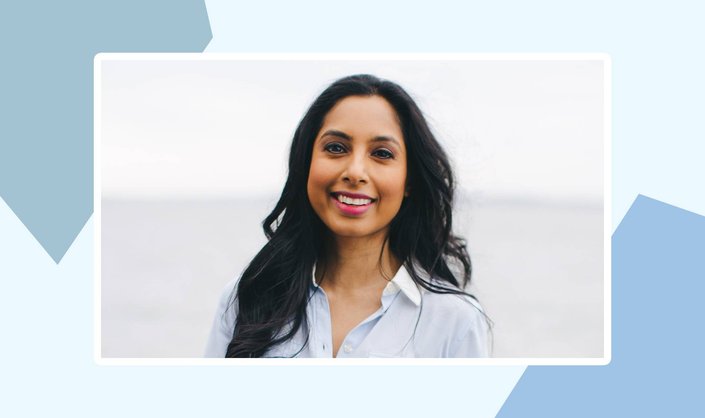 I was still in college — before my beauty editor days — when I discovered Tula. The brand is  known for its trendy, bright blue packaging and commitment to improve your skin using a healthy dose of probiotics, and I turned to it with the hopes of balancing my skin, once and for all. I started using the Purifying Cleanser and miraculously my skin began to look the best it ever had. Since then, Tula has launched a number of new products (with even more on the way!) and still holds a place in my heart and daily skin-care routine. I spoke to Tula founder, Dr. Roshini Raj, to find out what inspired her to start the brand, her skin-care routine for healthy skin and body, plus more. Read the interview, ahead.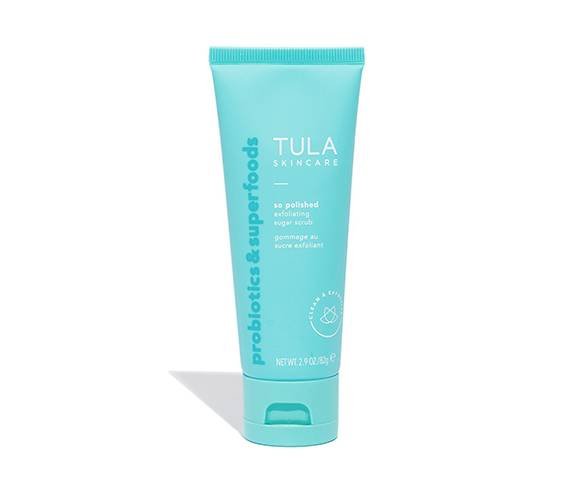 Can you tell us a little bit about your career path?
As the child of two doctors, I knew I wanted a career in medicine at a very young age. Not only was I interested in science, but I was raised to believe that your career should help people very directly. After earning my medical degree at NYU (where I now practice), I became fascinated by the microbiome and how this universe inside our bodies affects our entire body. I continue to be amazed by the the life-changing benefits probiotics have on my patients' well-being and their skin and now get to share that with the entire TULA community. 
What's the story behind Tula? What inspired you to start the brand?
I was inspired to start TULA by my patients when I noticed how much better they looked and felt after a course of probiotic treatment. Often their skin was calmer and clearer and I could tell they were feeling better before they had the chance to tell me. I began to research the topical benefits of probiotics, and after uncovering research finding that probiotics have a proven ability to soothe and calm skin inflammation, TULA was born. Our mission is to help women and men gain confidence through falling in love with their skin again, so TULA is all about pairing clean and effective ingredients with powerful probiotics and skin superfoods for healthy, balanced, glowing skin.
Where does the name Tula come from? 
TULA means balance in Sanskrit. 
Can you tell us a bit more about probiotics and what they do for your skin?
I am a big believer in approaching beauty from the inside out. A happy and healthy body is going to radiate beauty and gut health has a very strong impact on skin health. Probiotics are friendly, healthy, good-for-you bacteria that work to improve your health — both inside and out. Probiotics act as a protective layer on the skin, locking in moisture for a more radiant, hydrated and balanced appearance. Probiotics are clinically proven to reduce the appearance of inflammation and can also help to reduce the appearance of redness and irritation, which helps improve the skin's clarity and tone. Probiotics help defend the skin against age-accelerating environmental stressors and free radicals, which can help the appearance of fine lines and wrinkles. People with all types of skin — sensitive, dry, oily or acne prone — are likely to see improvements in their complexions by introducing probiotics, (either topically or ingesting, ideally both!) into their regimen. 
Can you tell us about your own skin-care regime? 
I always try to nourish my body with nutrient-dense, whole foods like vegetables, fruits, legumes, nuts, fermented foods and lean protein sources. I take supplements as well, including fish oil and the TULA Daily Probiotic and Skin Health Complex.
I like to start my mornings off with about a half hour of stretching and meditation, to set the tone for the day. My morning routine is all about being efficient, so I use the TULA Purifying Cleanser to remove dirt and pore-clogging debris from my skin, followed up with the Pro-Glycolic PH Gel and the Aqua Infusion Gel cream for hydration. I love using our new face filter primer to prep my skin perfectly for a light dusting of makeup.
If I have makeup on from filming, I begin my evening skincare routine with the Kefir Cleansing Oil, which gently removes my makeup and gives me a blank canvas to start my skin-care regimen. I follow this with the TULA Purifying Cleanser. After my face is clean and patted dry, I like to massage my face with a jade roller to increase circulation and reduce the appearance of fine lines and wrinkles. I typically follow with the Deep Wrinkle Serum, our Overnight Rescue Treatment on my face and Revitalizing Eye Cream around my eye area. After moisturizing, I mist my face with rose water and pat the excess into my skin to add an extra layer of hydration.
I try to do a face mask at least twice a week — the TULA Kefir Ultimate Recovery Mask is my go-to — and treat myself to a hot bath every so often. Self-care is an extremely important yet overlooked part of living a healthy lifestyle.
What's your favorite Tula product?
I could never pick just one! I love that all of our formulations are clean and effective and aim to improve the health of the skin by adding healthy good-for-you bacteria back on to the skin. If I can't take my whole regimen with me, I would have to say I'm loving our new Face Filter Blurring & Moisturizing Primer and the Glow & Get It Eye Balm.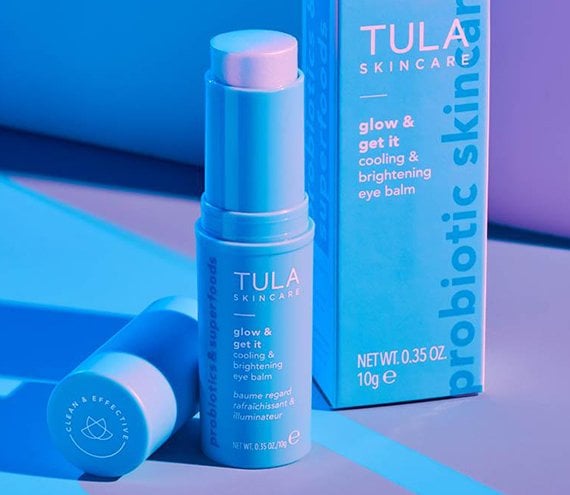 Where do you hope to see the brand in ten years?
It's been an amazing journey so far, and I love watching the TULA community grow. Our brand is all about encouraging people to live their healthiest, most confident lives, so we will always be focused on how we can create opportunities for wellness and healthy living. There are a few projects we're working on at the moment that are centered around confidence, and I'm particularly excited to see those come to life. 
Read More:
Quiz: Find the Best Cleanser for Your Skin Type
Career Diaries: Meet Margaret De Heinrich, Founder of Omorovicza
The Best Under-Eye Masks and Patches for Your Skin-Care Needs
Read more

Back to top