Wedding Beauty Timeline: Your Bridal Prep Guide for the Big Day
June 07, 2021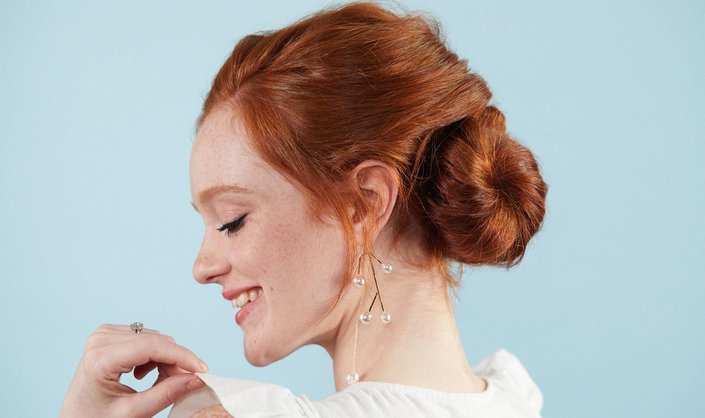 Getting glowing skin in preparation for your wedding is just as important as picking out the perfect gown. To help your skin look it's best for your "I dos" (and all the pictures) we've created a definitive wedding beauty timeline so that your planning can be as stress-free as possible. From skincare upgrades and facials to a pre-rehearsal dinner manicure and last-minute masking, we've listed out everything you need to know, ahead. 
One Year Pre-Wedding 
As soon as you set your date, you should also set your skincare routine. Your wedding day may be a year away, but following these skincare steps early on will help you look your best in the long-run. 
Set a Skincare Routine 
If you don't already have a personalized and regimented skincare routine, well, now's the time to create one. Opt for products that target your specific skin type and skin concerns. For example, if acne is a recurring problem, create a line-up of products — including a cleanser, toner, serum, moisturizer and sunscreen — that will help clear up your skin for the big day. We recommend the L'Oréal Paris Revitalift Bright Reveal Daily Brightening Cleanser and the SkinCeuticals Silymarin CF Serum for those with acne prone skin.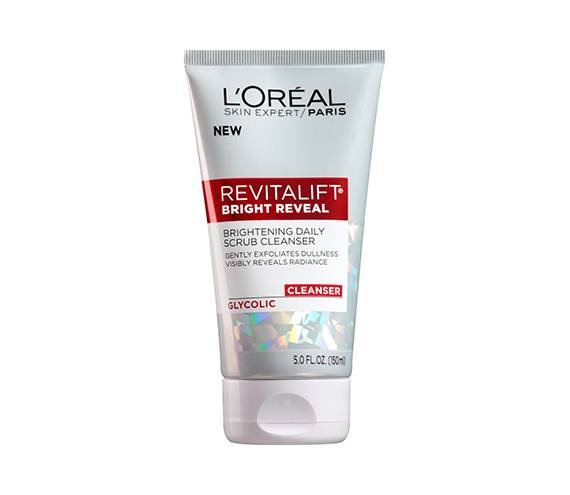 Incorporate Eye Cream and Lip Balm
Caring for your complexion is important, but so is giving your under-eyes and lips a little TLC. Don't forget to add an eye cream and lip balm into your routine, so you look bright-eyed and hydrated when you walk down the aisle. We recommend the Lancôme Advanced Génifique Eye Cream and Kiehl's Lip Balm #1. Keep the lip balm stowed away in your purse, so you're never without it. 
Six Months Pre-Wedding
The six-month mark is when you should start addressing specific concerns and amping up your everyday routine to maximize radiance. 
Consult With a Dermatologist and Esthetician 
Now is the time to start seeing a dermatologist (if you haven't already) to target any looming skincare concerns that you haven't been able to tackle at home. Whether it be hyperpigmentation, uneven skin tone or a bumpy texture, your dermatologist can help create a customized treatment for you. They may recommend a series of lasers or chemical peels, so make sure you're allotting enough time to reap the full benefits. If your concerns don't require dermatologist attention, but you still want to amp up your skin-care, start scheduling monthly facials. 
Three Months Pre-Wedding 
Now, just weeks away from your wedding day, is the time to make last-minute appointments and plan out your beauty schedule for the big day. 
Schedule a Hair and Makeup Trial
Unless you're planning to do your own hair and makeup, it's a good idea to book a trial appointment a few months out to make sure you and your glam squad are on the same page. Bring hair and makeup photos of looks for inspiration. It's also a good idea to bring a photo of your dress so your beauty beat complements your gown. 
Two Weeks Pre-Wedding 
These last two weeks are all about upkeep. You want your hair color and brows to look fresh and healthy, but not drastically different than normal. 
Get Your Hair Colored 
This step isn't for everyone, but if you do color your hair, go in for a touch-up and trim. If you're content with your color and don't want to go in for a dye, try doing a color reviving hair mask at home. We recommend the Garnier Fructis Watermelon Plumping Hair Mask.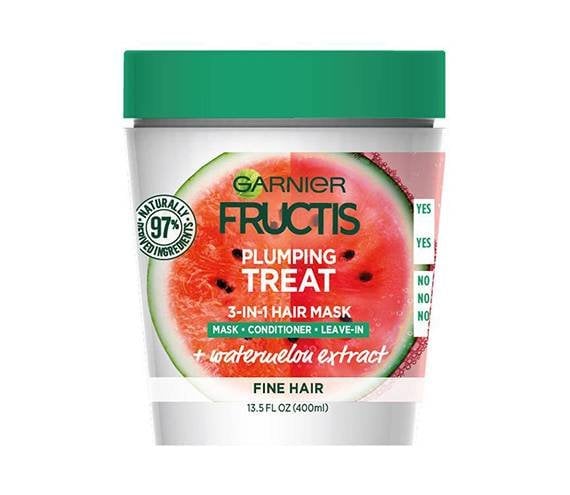 Book Your Eyebrow Appointment
Whether you're partial to microblading, waxing or going the DIY route with a pair of tweezers, now is the time to tame your eyebrows. 
Three Days Pre-Wedding
Wedding jitters are likely setting in right about now. Take some time to yourself and indulge in a little rest and relaxation before your big day. 
Get a Manicure and Pedicure
From long-lasting gels, glittery nail art and more, you'll want your nails in shape for your wedding and honeymoon. Book an appointment at the nail salon for a mani-pedi. 
Pack a Beauty Survival Kit
From a botched winged line to a smudged lipstick, you'll want to be prepared for any beauty mishap on the big day. Put together a bag with cotton swabs, oil blotters and makeup remover, so you have it handy at the reception.
Mask and Recharge
Reach for your favorite face mask to hydrate your skin and get zen. Just avoid using a formula you haven't used before to prevent any surprise skin reactions. Check out some of our current mask faves here. 
Read more

Back to top