Derm DMs: When Should You Start Using Anti-Aging Products?
October 26, 2022
We're the first ones to reach for a skincare product that boasts firmer skin, reduced appearance of fine lines and wrinkles and pretty much anything and everything that promises a youthful-looking glow. And while we take pleasure in applying all of our serums and moisturizers, we've never really figured out if there is a specific age one should start using products and ingredients targeted toward reversing the signs of aging. To find out, we consulted with board-certified dermatologist Dr. Doris Day to answer all of our questions surrounding the topic. Read on to see when really is the right time to start using anti-aging products.
Is There a Specific Age to Start Using Anti-aging Products?
"I often say that anti-aging starts at birth," says Dr. Day. "The reality is that because 90% of how your skin ages is due to exposure to UV rays, using proper sun protection and being sun smart from a young age will help you look your best as you age."
Many people start noticing signs of aging as young as their early 20s, which is why that may be a good time to start incorporating more targeted anti-aging products into your routine. "As people go through their 20s and older, I like for them to add in antioxidants like vitamin C and growth factors to combat the pathological signs of aging and to help repair damage from sun, stress, pollution and other aging factors," says Dr. Day.
Are Certain Skin Types More Prone to Aging Sooner?
Ultimately, genetic factors play a large part in determining how you age. But if you have fairer skin, you might want to be more adamant about making lifestyle changes that promote healthier-looking skin. "Those with fairer skin, who also burn easily in the sun, will generally age faster than those with more natural pigment in their skin," says Dr. Day. "You can't change your genes but you can protect them by using SPF, having a healthy diet and getting enough sleep."
What Ingredients Should You Look for to Help With Anti-aging?
If you want to use products that reverse the signs of aging, there are certain ingredients you have to look out for in your skin care. According to Dr. Day, those ingredients include retinol, niacinamide, vitamin C, growth factors and peptides. Some products even contain multiple anti-aging ingredients, like the Youth to the People Polypeptide-121 Future Cream that's infused with plant proteins, ceramides and peptides to correct multiple signs of aging including wrinkles, dull skin and loss of firmness. If you want to start toying with retinol in your routine, we recommend trying an OTC retinol option like the INNBEAUTY Project Retinol Remix, a 1% retinol treatment with peptides and tranexamic acid that improves uneven texture and tone, or the CeraVe Resurfacing Retinol Serum.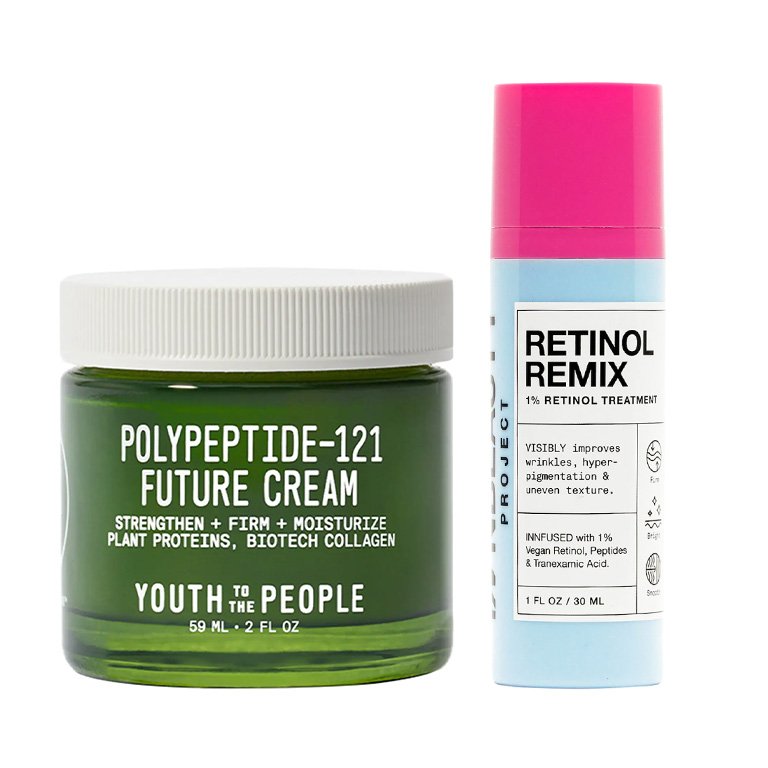 Are Some Anti-aging Products Better to Start Using Sooner Than Others?
"Skin around the eyes is the thinnest on your body, so they need to be protected sooner," says Dr. Day. "The neck is also delicate skin that is often neglected until signs of damage have already set in." Be sure to keep these parts of your body protected by using creams that target these areas, like the Kiehl's Super Multi-Corrective Anti-Aging Eye Cream that reduces the appearance of fine lines, dark circles and puffiness. For your neck, we recommend the Skinceuticals Tripeptide-R Neck Repair that addresses discoloration, visible neck lines and loss of firmness.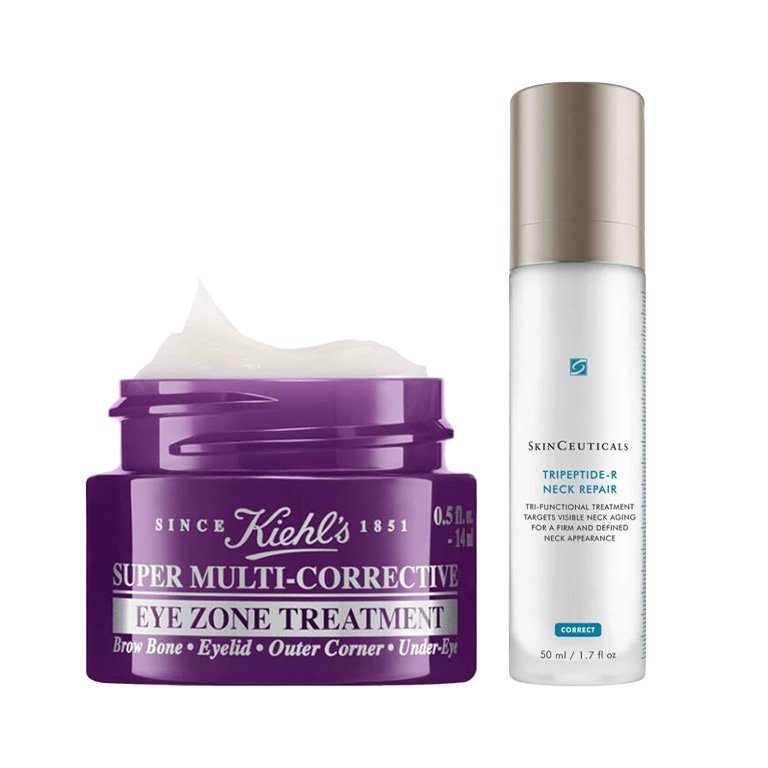 Photo: Juliana Campisi
Read more

Back to top