Forget Glass Skin, Cream Skin Is Taking Over in 2020
May 26, 2020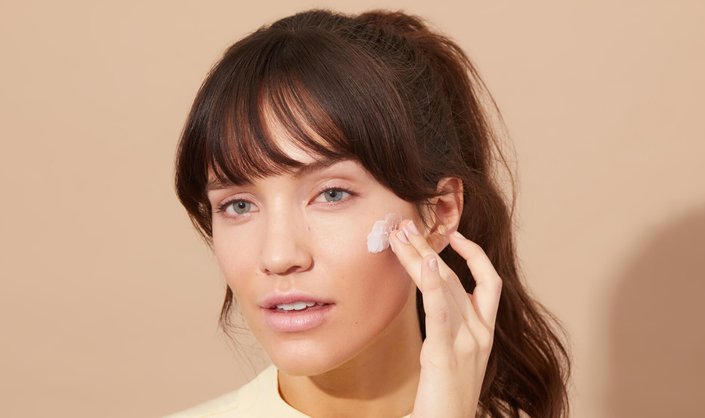 Korean beauty has brought us some of the most popular trends in skin care. From the famous 10-step skin-care routine to the highly reflective glass skin, these trends have brought us innovative approaches to achieve dewy, luminous and youthful-looking skin. The latest trend? Cream skin, a new way to achieve skin that has a moisturized and supple look. Here, Chelsea Scott, the founder of The Beauty Spy, a place to discover new and emerging trends and products in K-Beauty, tells us exactly what cream skin is and how to get it. 
What is cream skin?
Cream skin is a look that is achieved through a simplified skin-care routine consisting of skin-care products with a milky texture. "It's a look that focuses on getting a more dewy, satiny finish than the overly high-shine finish of glass skin," says Scott. Cream skin is all about achieving a moisturized, soft and supple complexion without having to do a long 10-step routine. "Cream skin is the response to the demand for an easier routine," she adds. 
How do you get cream skin?  
Unlike glass skin, cream skin is achieved in one step with the help of a toner-meets-moisturizer hybrid that has a moisturizing milky texture. There has been a recent surge of brands that are formulating products that offer the hydrating, softening and cleansing benefits of a toner while also experiencing the same kind of moisture you'd get from a cream or face lotion. "The formulation consistency is key to achieving skin that looks creamy, not glossy," says Scott. 
Our Product Picks For Cream Skin
Lancôme Rénergie Lift Multi-Action Ultra Milk Peel
The Lancôme Rénergie Lift Multi-Action Ultra Milk Peel is a smoothing face lotion that gently exfoliates the skin to unveil a refined and moisturized complexion. Saturate the liquid, milky texture onto a cotton pad and swipe it all over your face for clean, soft and creamy looking skin. 
Laniege Cream Skin Toner and Moisturizer
This two-in-one formula preps and softens your skin like a toner, but offers major hydration, like a moisturizer, in one simple step.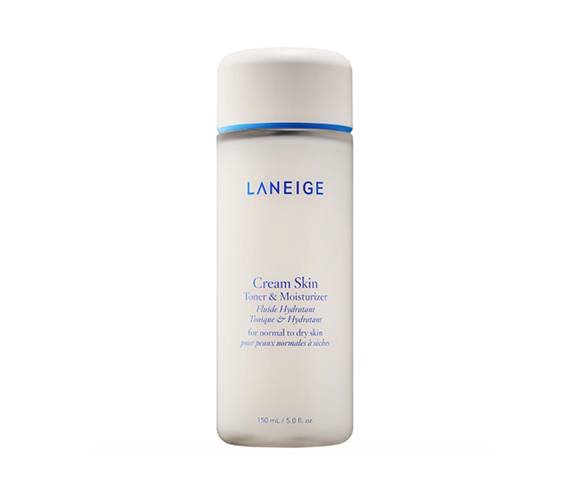 Dr. Tree Dear Loose Skin Volu10 Essence
While it's an essence, this Dr. Tree Dear Loose Skin Volu10 Essence works to prep your skin for any following steps in your routine while intensely moisturizing the skin. It has a silky, lightweight texture that absorbs quickly into skin for a complexion that's hydrated and soft. 
Read More: 
8 Detoxifying Clay Masks to Try While You're Social Distancing
Self-Isolation Acne? This Patch Is Effective, Buzzy and Dare We Say, Trendy?
11 Face Creams to Keep Your Skin Hydrated While You're Inside
Read more

Back to top