Skin Sleuth: What Is a Dry Face Mask?
March 26, 2019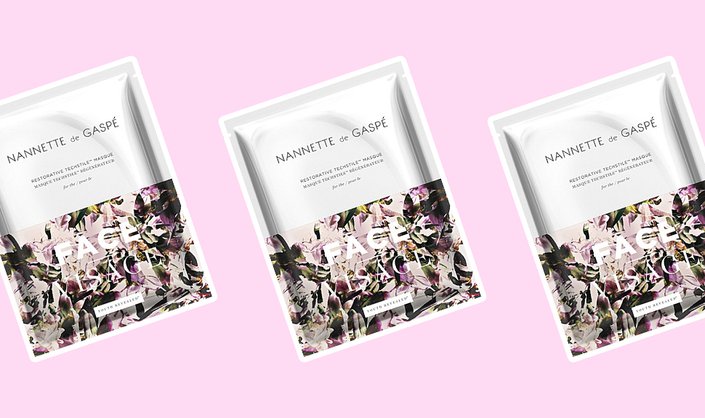 Every skin-care lover knows the ins and outs of applying a wet sheet mask, but not all practice dry-sheet masking on the regular. For one thing, they're much harder to find, and for another, they have a kind of Emperor's New Clothes component, in that it's hard to know if they're actually doing anything. But it turns out that dry sheet masks can be just as beneficial (if not more so) than their drippy counterparts. We spoke to AcneFree Consulting Dermatologist Hadley King, MD, about why that is and how you can use them.
How Do Dry Face Masks Work?
"The labs that make dry sheet masks use a dry-printing technology to stamp a solid oil and active ingredient mixture onto a fabric sheet mask," says Dr. King. When the dry mask is placed and massaged onto your face, the temperature, humidity and pH of your skin will activate the ingredients. "These ingredients are gradually released from the fabric and absorbed into the skin."
What Makes Dry Face Masks Different?
Because dry sheet masks contain dry ingredients, this makes them vastly different from traditional sheet masks that are soaked in an essence or serum. "Some people love the latter because there is a lot of product but others don't like the wet feel," says Dr. King. "They find it slimy and goopy." If that sounds like you, the dry route might be the way to go.
Who Should You Use a Dry Face Mask?
Dry face masks are the most helpful for dry skin types, according to Dr. King. "The oils should help to moisturize the skin, and because these oils are potentially comedogenic, this mask may not be ideal for oily and acne prone skin," she adds. Most of these masks are designed for routine use, so you can use them one to two times each week, but Dr. King notes that it's best to start with clean skin and gently exfoliate before using the mask for maximum benefit. So, next time you want a clean masking sesh, try reaching for a dry one instead. We like the Ulta Instaglow Dry Sheet Mask, Charlotte Tilbury Instant Magic Facial Dry Sheet Mask and Nanette de Gaspe Restorative Techstile Face Masque.
Read More
5 Face Sunscreens to Wear Under Makeup
Read more

Back to top