Derm DMs: When Should You Increase Your Retinol Strength?
May 06, 2021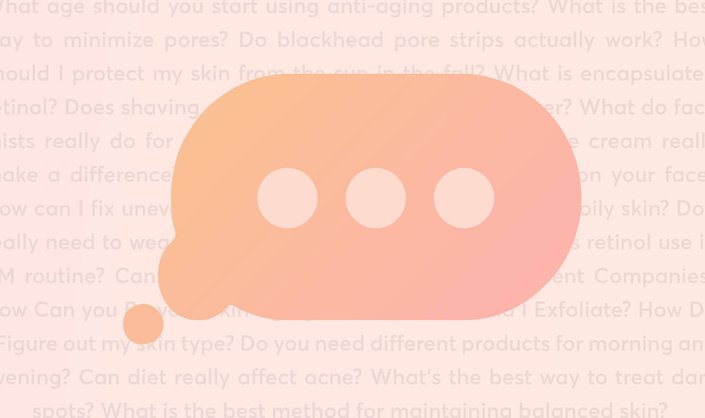 Retinol is a powerful ingredient that can help with the appearance of a range of skincare concerns, such as aging, acne and dark spots. That being said, incorporating this vitamin A derivative requires an adjustment period as it can cause irritation and dryness. If you're new to the ingredient, dermatologists recommended starting with a low concentration before increasing frequency and strength. But, how exactly do you know when is the right time to increase retinol strength? To find out, we spoke with board-certified dermatologist and Skincare.com expert Dr. Elizabeth Bahar Houshmand. 
When Should You Increase Retinol Strength?
"Generally it takes a minimum of six to eight weeks, but it's more about your skin's response than a specific time parameter," explains Dr. Houshmand. When starting out, all skin types should watch for side effects, which can include redness, dryness, itchiness or overall sensitivity. If your skin can tolerate a retinol strength, then you can work your way up to something stronger. As a general rule of thumb, the more sun damage or signs of aging on your skin, the higher the percentage you eventually want to use, says Dr. Houshman. If you're unclear how much retinol to use, be sure to consult with a dermatologist. 
Why Do You Need to Start With a Lower-Strength Retinol? 
"Due to the irritation factor, the skin needs to acclimate slowly, particularly sensitive skin," says Dr. Houshmand. "By using varying concentrations of retinol, you can acclimate the skin safely and effectively with little to no irritation." 
How to Incorporate Retinol Into Your Routine
Retinols come in different types of formulas including creams, gels and serums. In general, gels are usually best for people with oily skin, while creams are better for people with drier skin, explains Dr. Houshmand. If your skin is sensitive, we like the IT Cosmetics Hello Results Wrinkle-Reducing Daily Retinol Serum-in-Cream because it has the soothing benefits of a moisturizer in addition to retinol.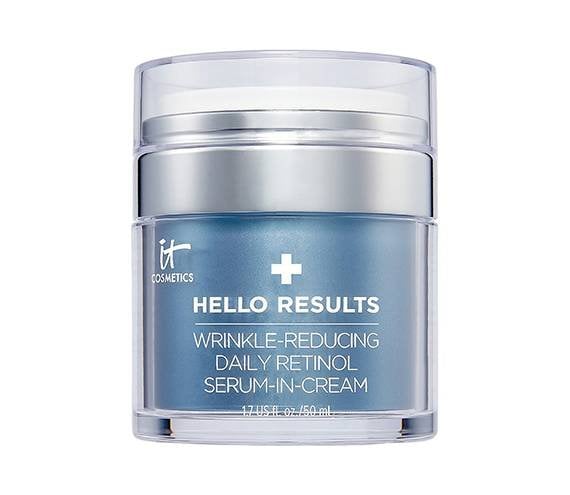 If you're new to the ingredient, or have fair or sensitive skin, Dr. Houshmand also recommends starting with a retinol strength of 0.025% about twice a week. Normal and combination skin can start at a higher concentration, such as the SkinCeuticals 0.5 Night Cream. "If your skin is tolerating the product well after several weeks of use every few days, then you can move up to using it every other day," says Dr. Houshmand. And always remember to apply retinol in the evening and use a broad-spectrum sunscreen in the morning because the ingredient can cause sun sensitivity.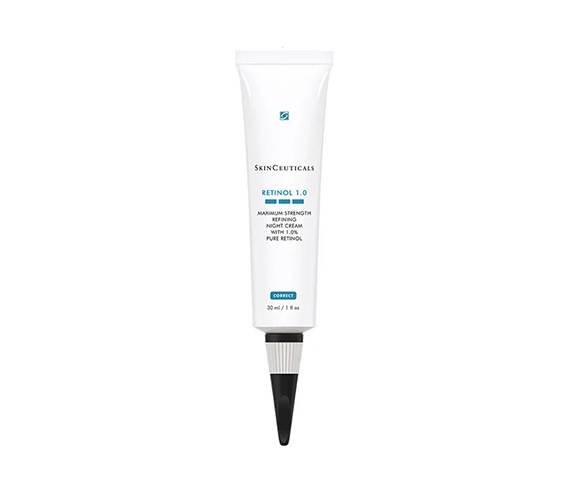 Design: Hannah Packer 
Read More: 
Why You Need Vitamin C and Retinol in Your Anti-Aging Routine
A Beginner's Guide to Using Retinol
7 Retinol Products That Will Change Your Anti-Aging Skincare Game
Read more

Back to top