4 Easy Steps to Build a Skincare Routine — Plus, Our Favorite Products
November 02, 2022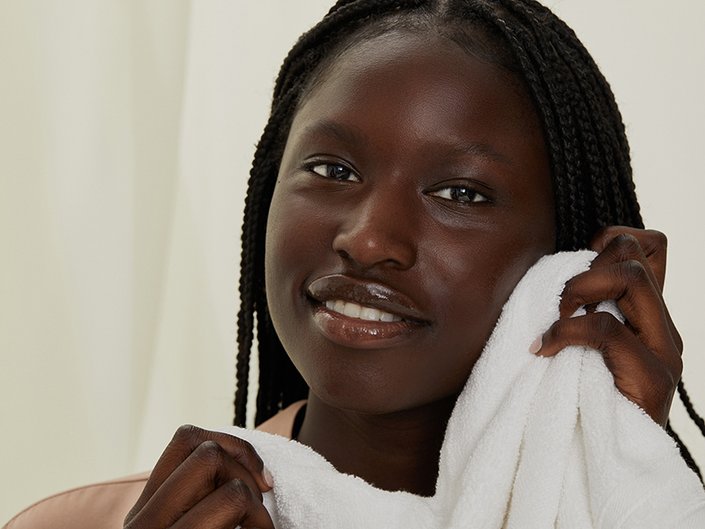 With so many skincare products at your fingertips, starting a regimen from scratch can be daunting. How do you choose a cleanser or a moisturizer or a serum? And how do you know what order to apply the products in?
That's why we've taken some of the guesswork out of the process by sharing a simple, four-step routine that's perfect for skincare newbies and is easy to stick to.
Skincare Routine Basics
According to Dr. Dhaval Bhanusali, board-certified dermatologist and Skincare.com expert, when starting a skincare routine for the first time, less is more. "If you have more than five products, stop," he says. "It's too much and will likely lead to dryness and even acne."
Once you've locked down a regimen that works for you, you can explore the worlds of eye creams and masks. But for now, when you're just getting started, keep it simple. Stick to cleanser, serum, moisturizer and sunscreen.
Step-By-Step Morning Skincare Routine For All Skin Types
Step 1: Cleanser
"A gentle cleanser is key to use both morning and night," says Dr. Bhanusali. "It removes debris from the skin's surface, cleans pores and primes the skin to absorb topical products, like moisturizers and serums, better." If these impurities stay on the skin, they can combine with oil, which can clog your pores and cause pimples and blackheads. We recommend reaching for a gentle formula like that thoroughly cleanses without stripping skin of moisture or leaving a tight, dry feeling, but the best cleanser for you may depend on your skin type and skincare goals.
This mild cleanser is ideal for those with dry skin types, since it begins as a refreshing cream and lathers into a soft foam with the addition of water. Developed with dermatologists, it's fragrance free and non-comedogenic. Ingredients like hyaluronic acid and ceramides help retain your skin's moisture.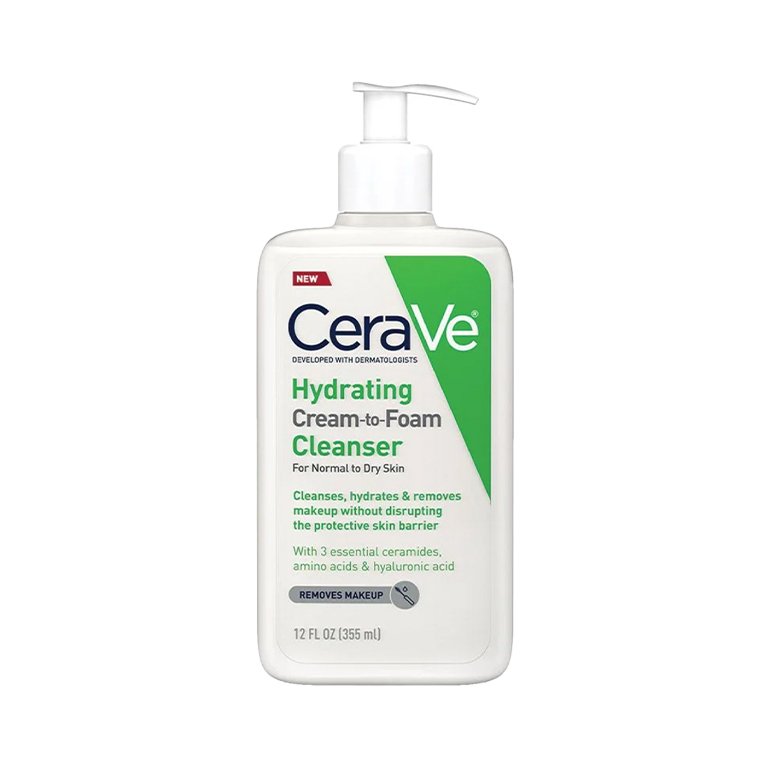 Just like your favorite green juice, this cleanser is packed with superfood ingredients including kale, spinach and green tea. The cold-pressed antioxidants that make up this cleanser help to balance your skin's pH. It also removes makeup and dirt from your skin while preventing buildup in your pores. As an added bonus, we're obsessed with the chic, Instagram-ready packaging. This cleanser is certain to be an aesthetically-pleasing addition to your bathroom countertop.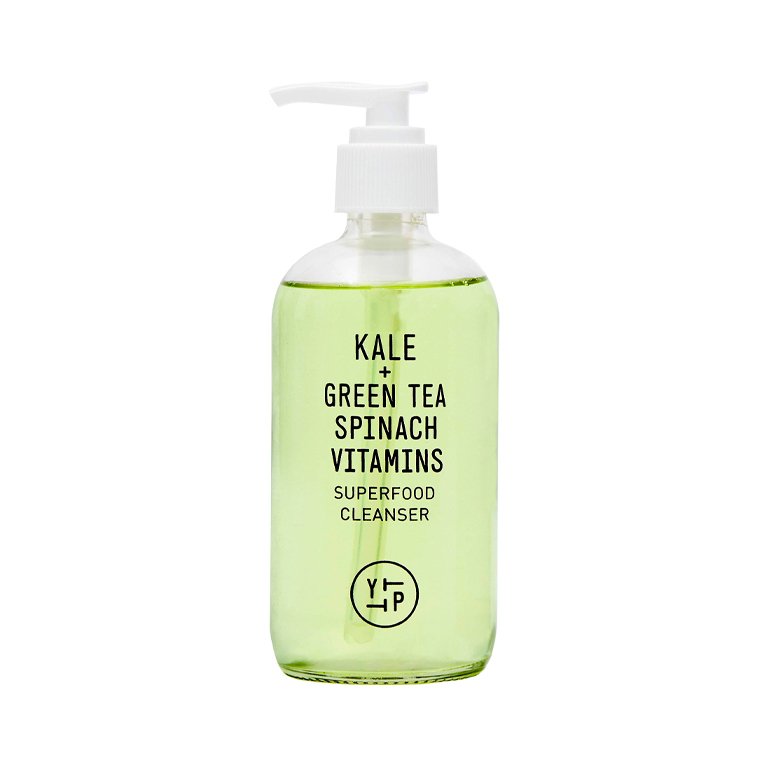 We can't get enough of the clean, natural ingredients in this cleanser from Thayers. It's formulated with witch hazel, aloe vera, rose water and rose hip oil. Like Thayers' entire lineup of skincare products, this cleanser is the definition of tried-and-true. The brand's signature witch hazel aloe vera blend is harvested from a family farm in Connecticut. Plus, we adore the subtle floral scent provided by the rose oil.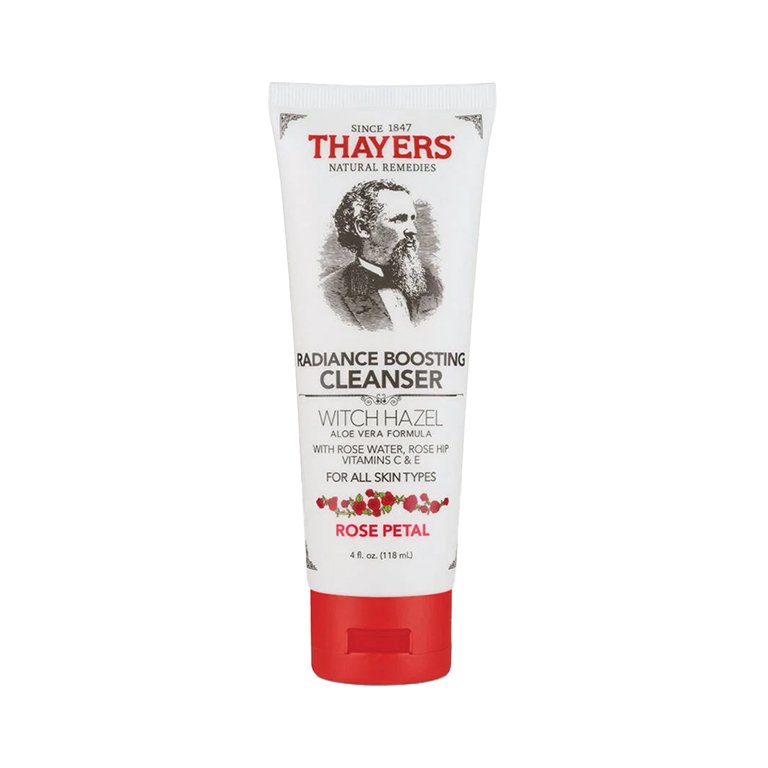 Step 2: Serum
After cleansing, Dr. Bhanusali advises using a serum formulated to target your unique skin concerns. "Look for one that has a formula rich in antioxidants like the SkinCeuticals C E Ferulic," he says. This serum helps fight damage from environmental stressors and improves skin tone and texture.
Like Dr. Bhanusali said, the C E Ferulic is loaded with antioxidants and vitamins. Incorporate this product into your skincare routine to target signs of aging and UV damage, such as lines and wrinkles. It even offers protection against environmental factors that could be causing damage to your skin, such as ozone pollution and diesel engine exhaust. It has been tested and deemed suitable for use post-laser treatment, but you should always consult with your doctor for post-procedure aftercare to be safe.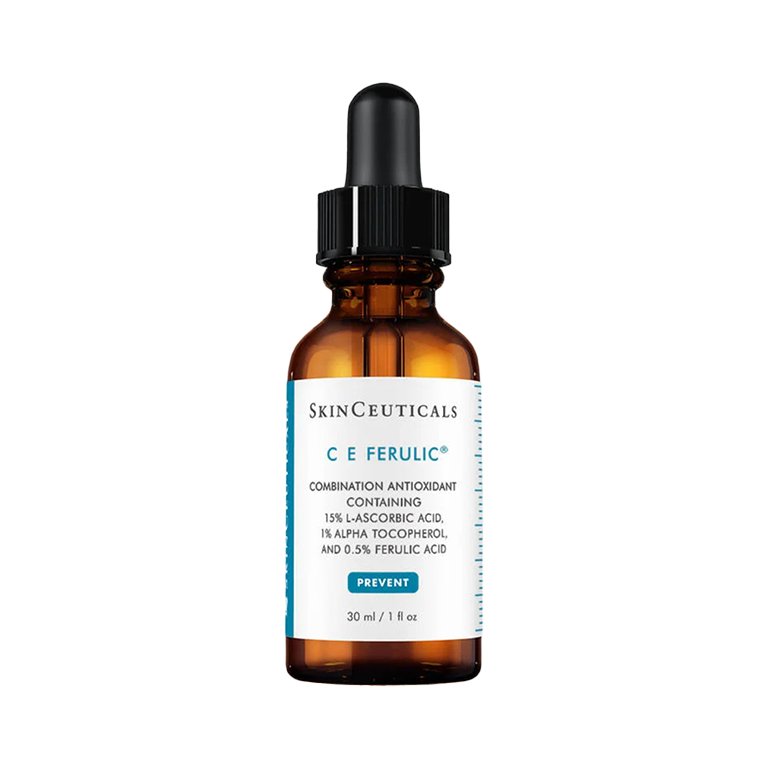 The 12% Pure Vitamin C + E + Salicylic Acid Serum packs a potent punch with a 12% concentration of pure vitamin C. Use this anti-aging serum to boost your skin's natural radiance. The vitamin C works together with vitamin E and the salicylic acid to give you younger-looking skin. To get the most out of the serum, rub two to three drops into your face and neck every morning and evening.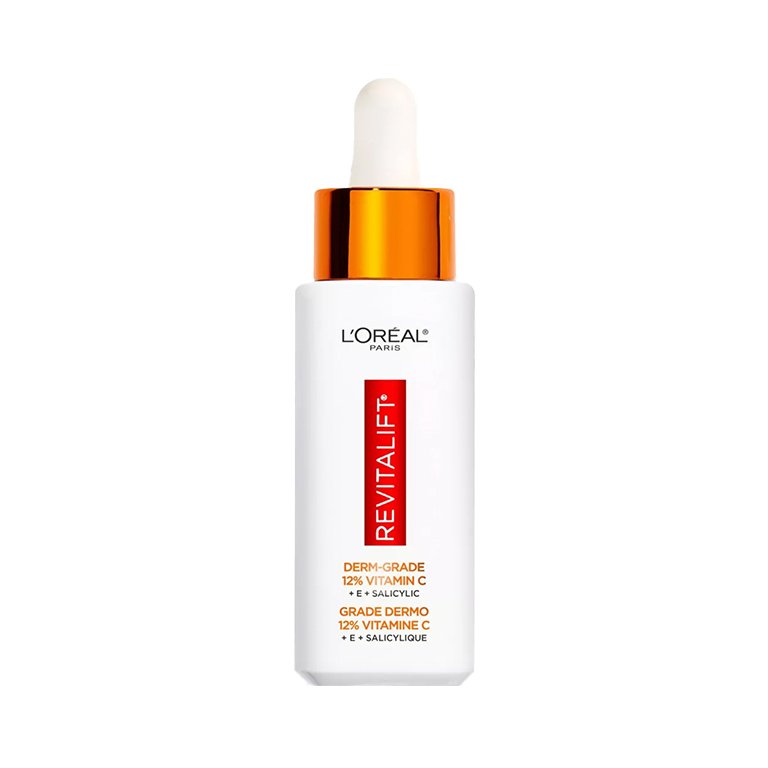 Dark spots — everybody has them, but that doesn't make them any less frustrating. Try the LiftActiv B3 Serum Dark Spots & Wrinkles to visibly fade the appearance of dark spots. This serum also evens out your skin tone and reduces wrinkles, not to mention it's suitable for all skin tones. For the best results, use this product twice a day after cleansing. Apply a few drops onto clean, dry skin, and don't forget to pair it with SPF.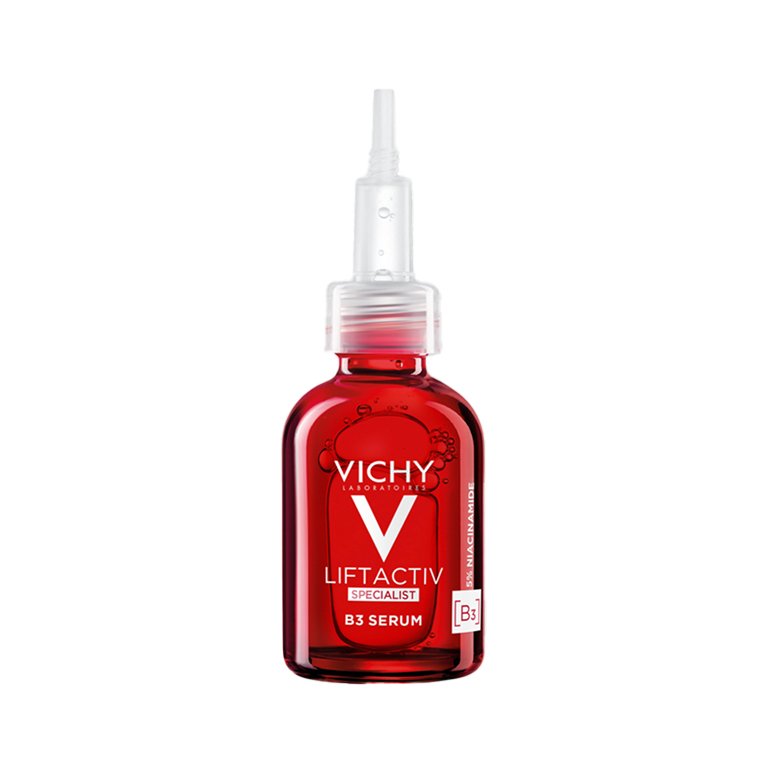 Step 3: Moisturizer
For hydration and to seal in your serum, layer on a moisturizer. An option that's great for skincare newbies is the Garnier Green Labs Hyalu-Melon Replumping Serum Cream because it's multitasking.
A combination of a hydrating cream and a serum, the Hyalu-Melon Rempluming 3 in 1 Serum Cream with Hyaluronic Acid + Watermelon is ideal if you have dry skin. It also serves as a sunscreen, offering protection of SPF 30. It basically doesn't get more convenient than that. We especially recommend this product to those who may lack the patience for a multi-step skincare regimen. Trust us, we get it.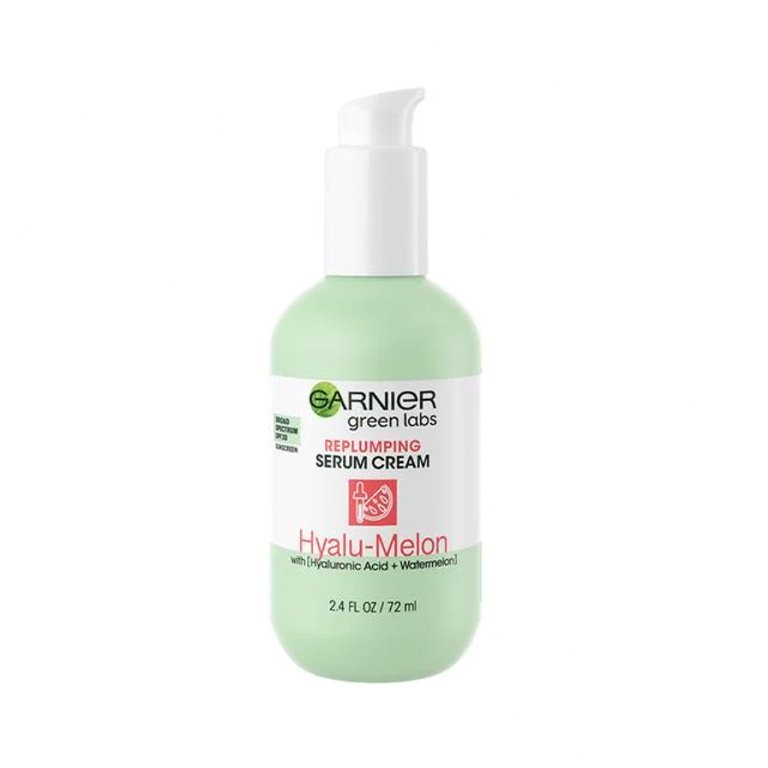 This fan-favorite anti-aging cream recently got an upgrade with a new, silkier texture and higher concentrations of ingredients like niacinamide and squalane. It works to reverse an impressive 10 different signs of aging, including wrinkles, fine lines, skin tone and texture. It will also boost your skin's plumpness, radiance, firmness and elasticity. Essentially, it addresses everything you want to get out of a moisturizer. Apply it in the morning and evening, and prepare to enjoy up to 48 hours of hydration.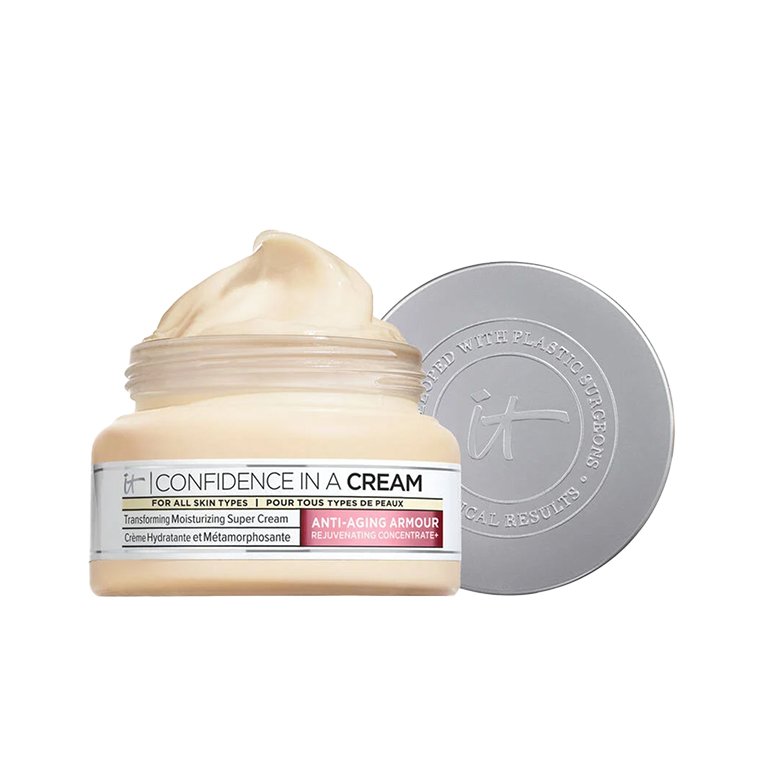 Step 4: Sunscreen
No morning skincare routine would be complete without sunscreen. "It's imperative to wear sunscreen each day and utilize products with formulas rich in antioxidants to help protect our skin from environmental aggressors such as pollution," says Dr. Bhanusali.
In the morning, apply a tinted sunscreen like the SkinCeuticals Physical Fusion UV Defense SPF 50, which provides broad-spectrum UVA/UVB protection while promoting natural radiance and a more even skin tone.
Amp up your skin's natural glow while adequately protecting it from the sun with this tinted sunscreen. You won't mind wearing this out during the day, since the tinted shade adapts to most skin tones.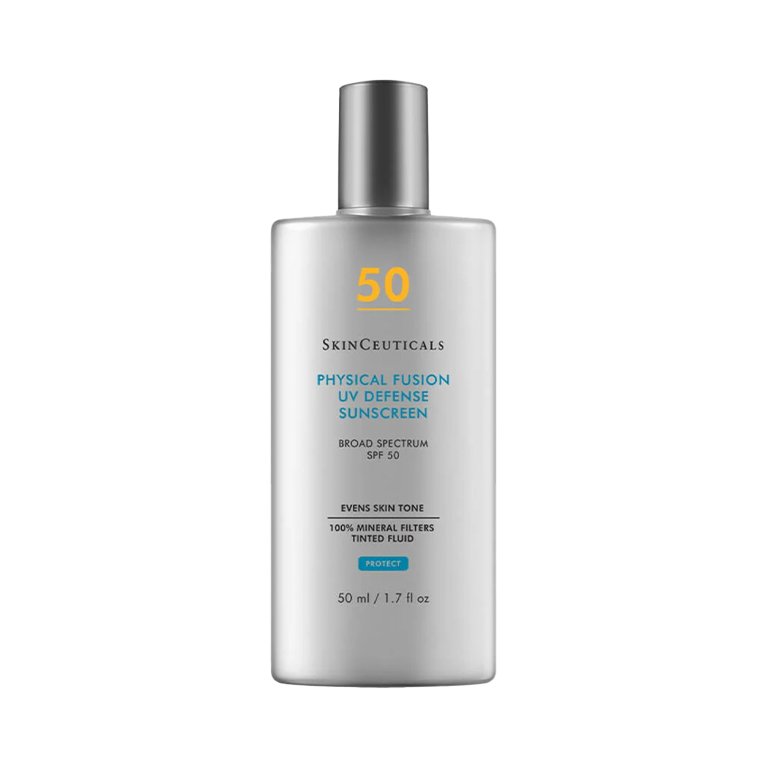 We can all agree that sunscreen is essential, but it can be annoying to deal with heavy formulas that make your skin look shiny and greasy. Enter: the Anthelios Mineral Tinted Sunscreen. This face sunscreen has a matte finish that's perfect for subtle everyday wear.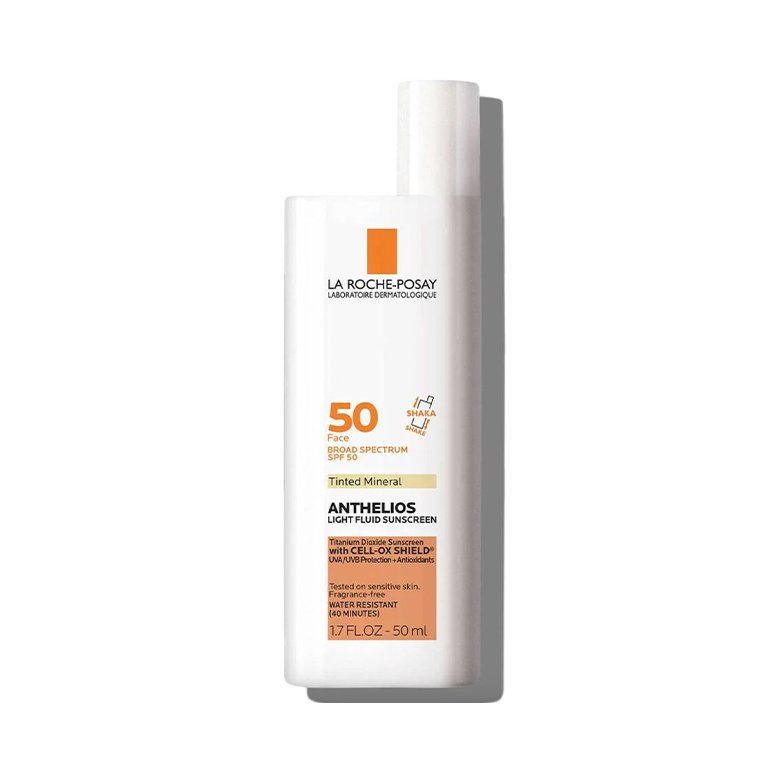 We love the convenience of the Capital Soleil Soft Sheer Sunscreen — you can use it on your face and your body, so you don't need to worry about spending money on two different products. It contains antioxidants and other ingredients that help prevent your skin from showing UV-induced signs of aging.
This face sunscreen doubles as a primer, making it the perfect final step in a morning skincare routine and foundation for your everyday makeup. Choose between two shades depending on whether you want a softer pearlescent look or a fresh-from-the-sun glow.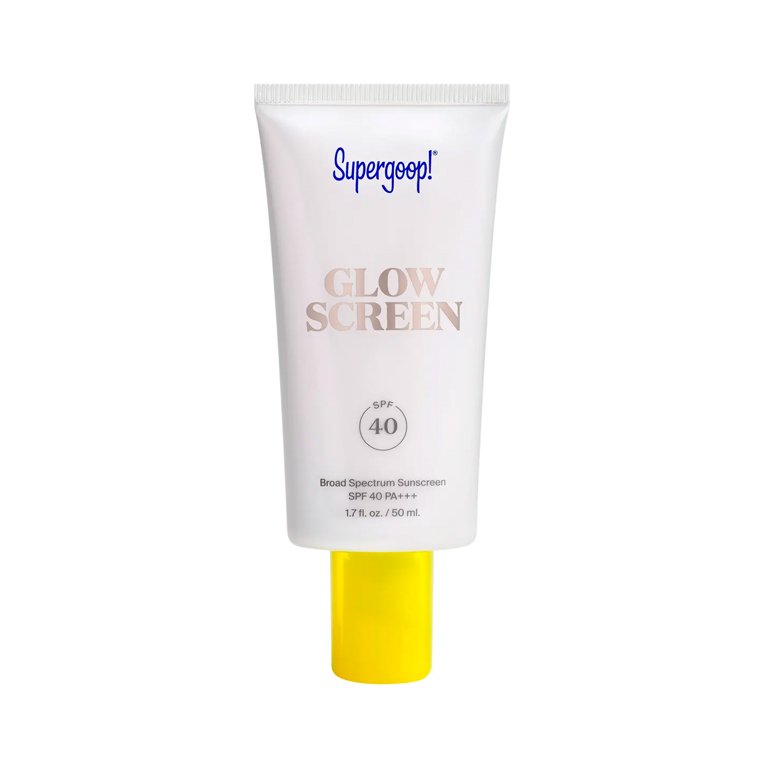 The Sunscreen from Nécessaire is a mineral-based sunscreen infused with active ingredients that promote good skincare, such as niacinamide, hyaluronic acid and Panthenol hydrate. It contains zinc oxide for maximum protection against sun damage, though this also means it may leave a white cast on your skin. This offers your face everyday protection from the sun's harmful rays. But be warned: It's not water-resistant or sweat-resistant, so it's not suitable for your body or long days out in the sun or at the beach.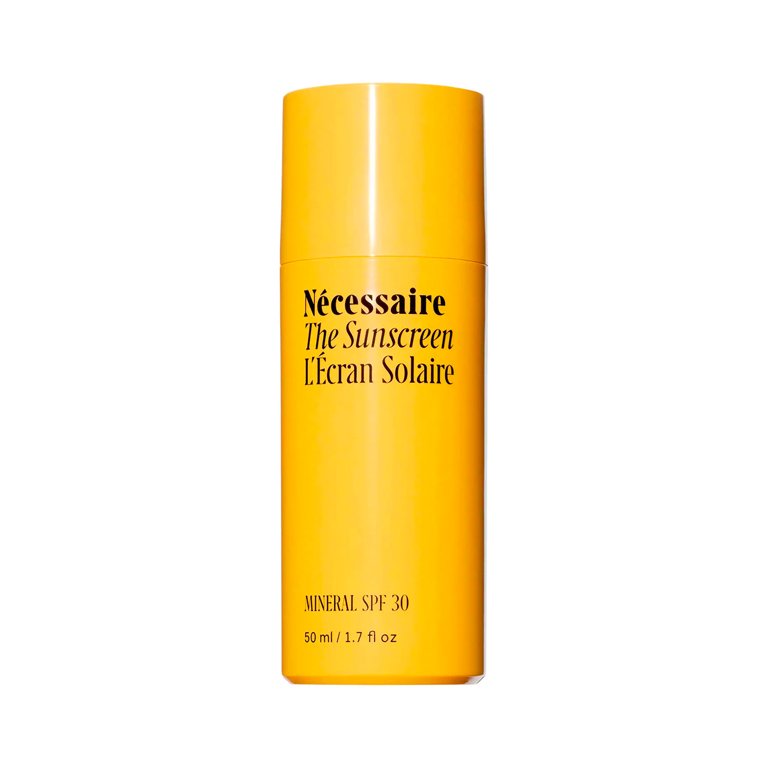 Step-By-Step Nighttime Skincare Routine For All Skin Types
Step 1: Cleanser
As Dr. Bhanusali mentioned, cleansing is a crucial first step in both a morning and nighttime skincare routine. After all, what's better than the relief of ridding your skin of the dirt, makeup and oils that build up throughout the day?
The Toleriane Hydrating Gentle Facial Cleanser is suitable for a wide range of skin types, including sensitive skin. It'll effectively cleanse your skin of dirt and makeup without drying it out, which is one of our biggest pet peeves with some cleansers. Nearly 1,000 rave reviews from customers highlight the lack of residue and refreshing, hydrating feel this product left them with.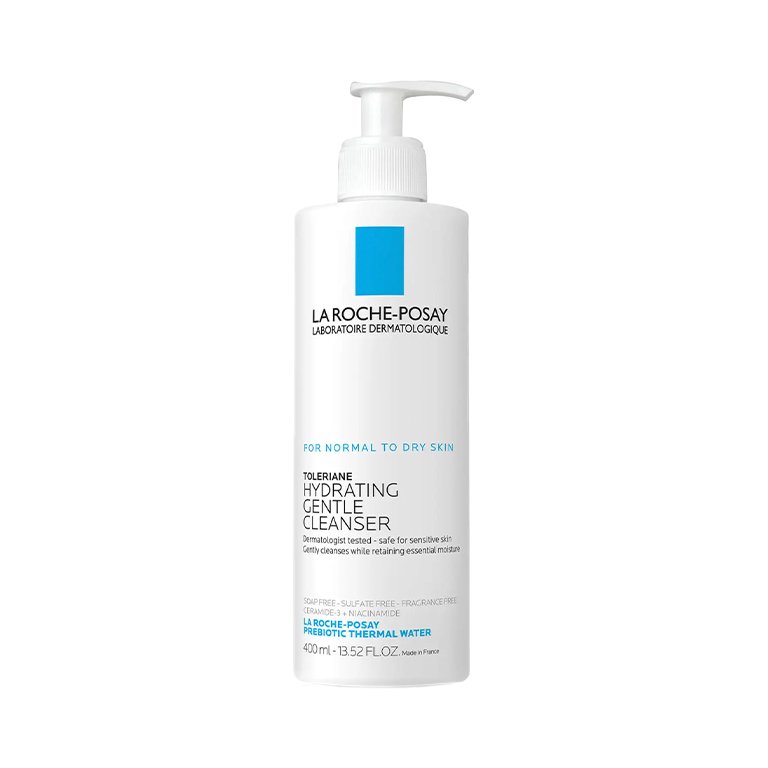 This pH-balanced cleanser goes above and beyond by thoroughly removing dirt and debris while also maintaining your skin's natural protection barrier. It's free of parabens and synthetic fragrances, meaning it's okay to use even if you have sensitive skin. The best part? It won't dry out your skin. To use it, take a small amount on your fingertips and gently massage it into damp skin using circular motions. Then, rinse it off and feel free to remove any excess cleanser with a damp washcloth or a toner.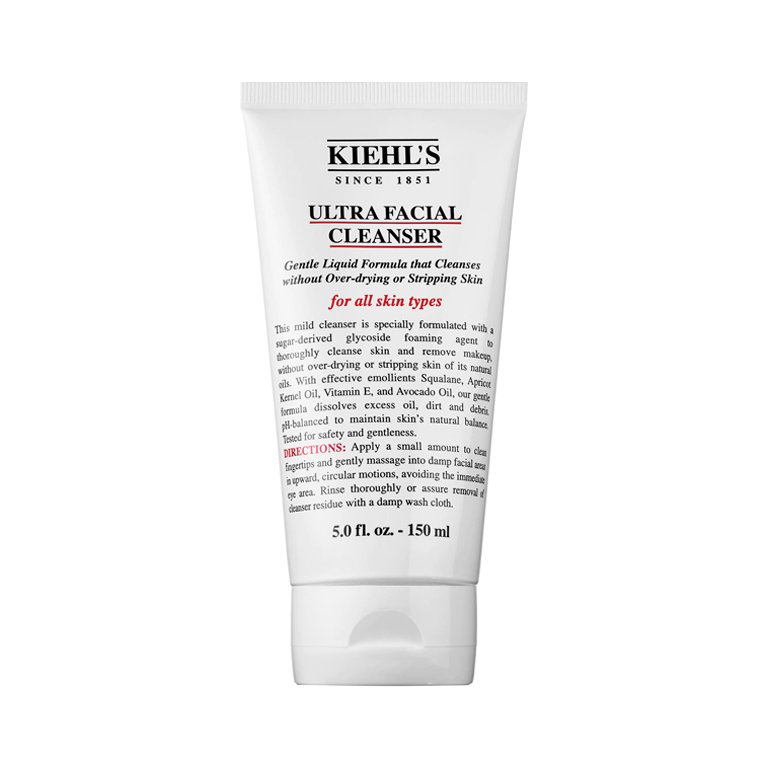 Step 2: Serum
Many serums are designed to be used twice a day, though you may want to switch between products with different ingredients that target different issues. While in the morning you might opt for a serum that fights environmental stressors like UV rays and pollution, in the evening you should look out for hydrating, retinol-infused or acne-fighting products.
Add this serum to your nighttime skincare routine after cleansing and before you moisturize. It uses an ingredient called retinaldehyde, which is the most powerful non-prescription retinoid, to smooth your skin texture and even out your skin tone. Remember, retinoids may leave your skin sensitive to the sun, so you'll definitely want to save this one for your nighttime lineup.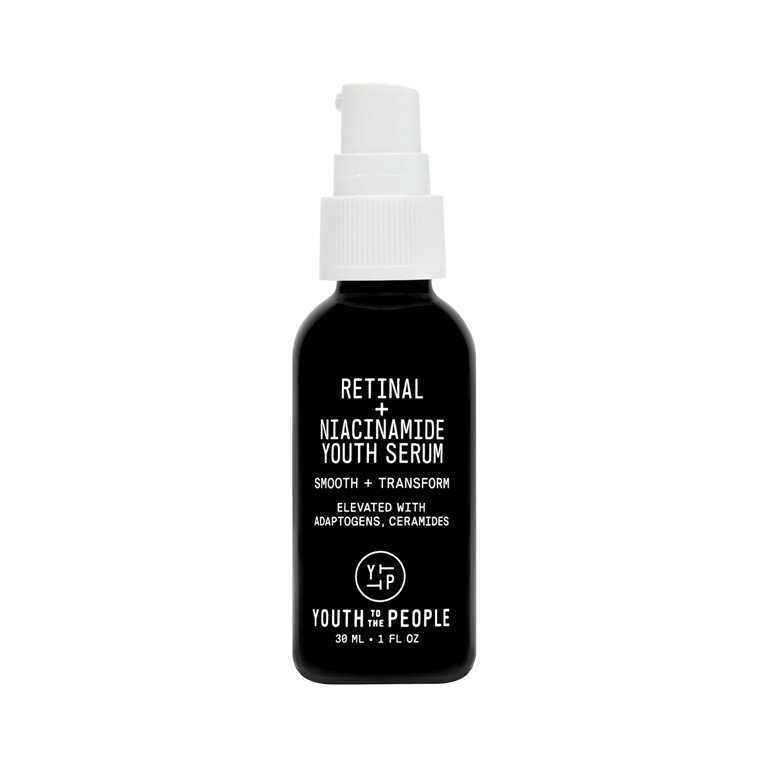 With a unique jelly texture, the Dream Oasis Deep Hydration Serum instantly drenches your skin with moisture. According to the brand, it combines moisture-attracting ingredients, like squalane, glycerin and hyaluronic acid, with soothing ingredients, like chamomile and aloe. This versatile serum works for all skin types. However, you use it a bit differently depending on what type of skin you have. If your skin is oily or acne-prone, use it alone in lieu of a moisturizer, and if you have drier skin, use it as the pre-moisturizer step in your routine.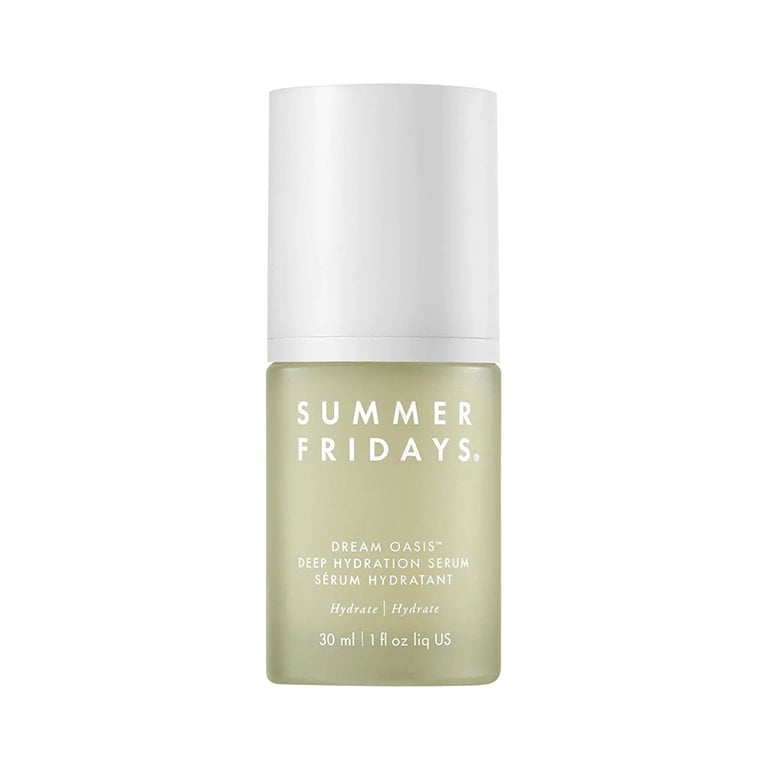 If you have acne-prone skin or are trying to clear existing breakouts, consider adding an acne-fighting serum into your nighttime routine. This one contains a combination of salicylic acid, glycolic acid and micro-exfoliating lipo-hydroxy acid to help clear pores and exfoliate the skin.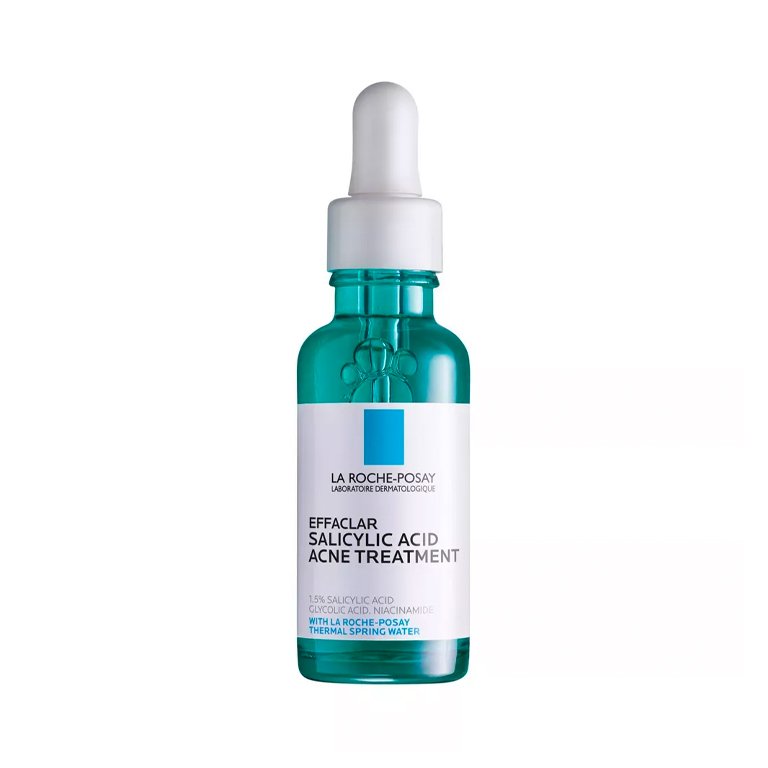 Step 3: Moisturizer
At night, Dr. Bhanusali suggests ending your regimen with a night cream formula that is rich in antioxidants.
Wake up with lifted, replenished skin with the Régenerie Lift Multi-Action Night Cream. Don't be surprised when you start to look forward to dipping into this luxuriously silky moisturizer at the end of the day and massaging it into your skin.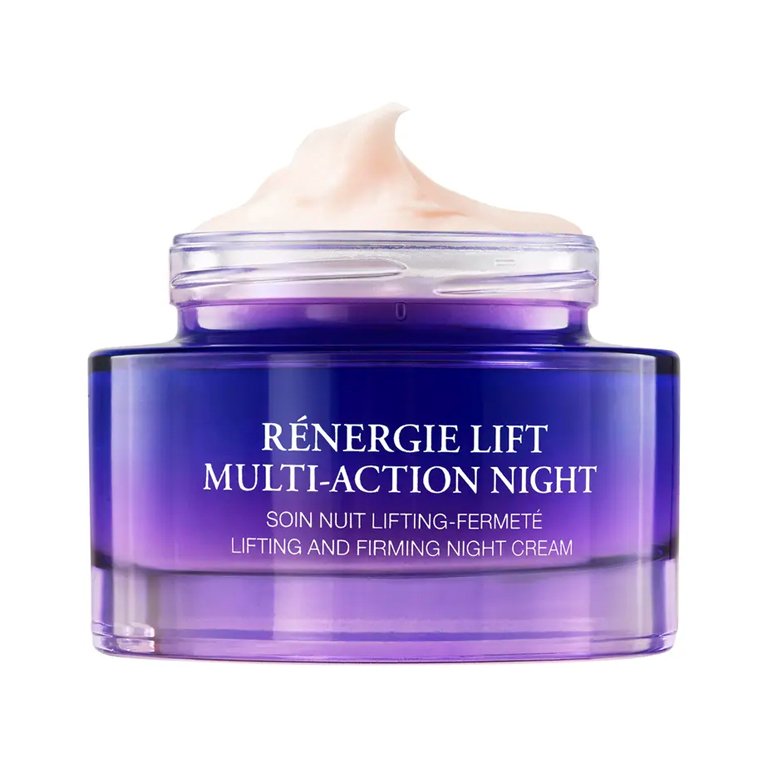 The Midnight Recovery Omega-Rich Cloud Cream feels unbelievably light and fluffy, thanks to its whipped, cloud-like texture. It works overnight to replenish your skin's moisture barrier, leaving your skin feeling plumper and more supple the next day. As an added bonus, it is scented with soothing lavender to help you wind down for bed.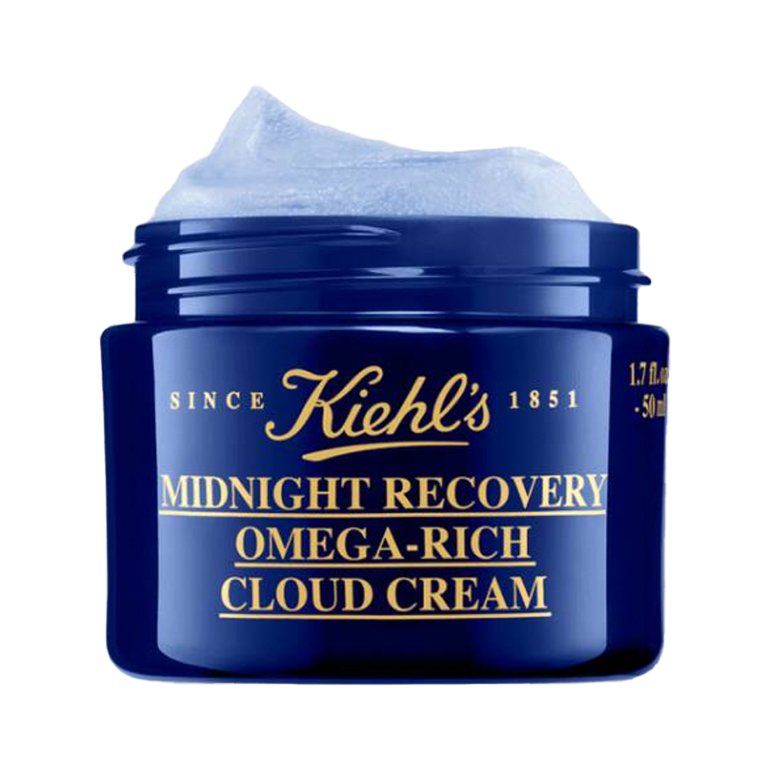 Get visibly smoother skin with the Age Perfect Cell Renewal Midnight Cream. Despite what the name indicates, you can use it both at night and in the morning, but definitely be sure to use it in the evening. It helps reset your face's moisture barrier overnight, which is when the skin is most receptive to repair. Most importantly, this rich cream provides 24 hours of hydration without a greasy feel.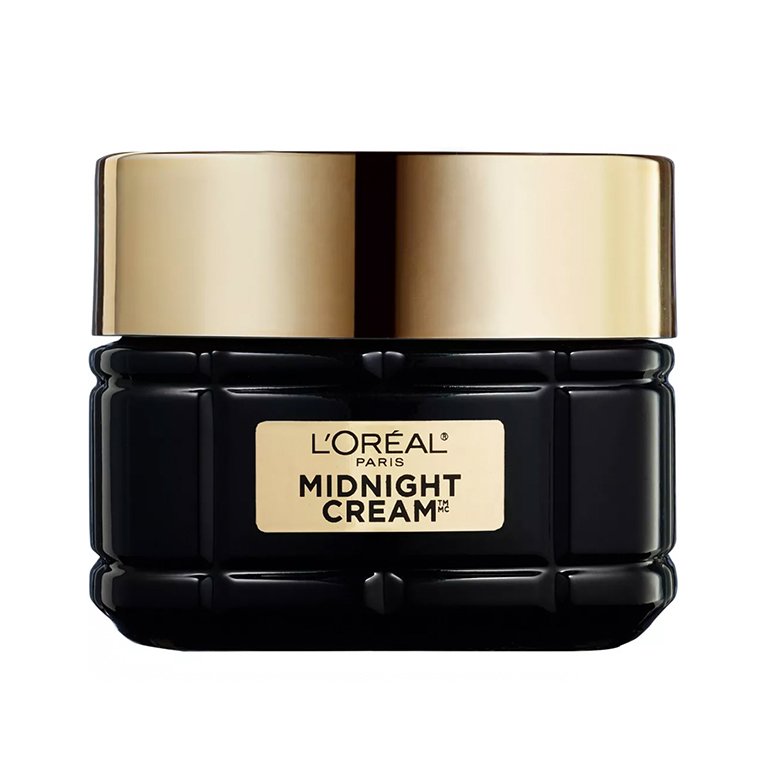 Photo: Chaunte Vaughn
Read more

Back to top