The Haircare Brand That's All About Creating a Skincare Routine for Your Scalp
July 21, 2023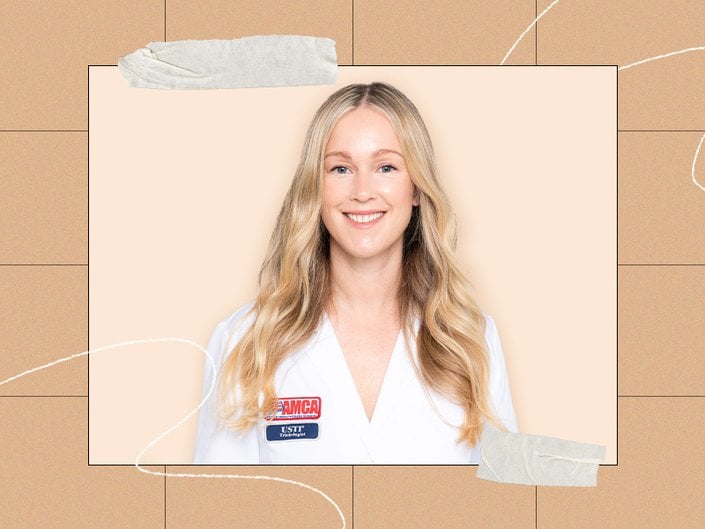 As a celebrity hairstylist that has numerous seasons of Paris fashion week and a couple Vogue covers under her belt, Helen Reavey knows a thing or two about gorgeous hair. As a certified trichologist, she also knows about the effects of over-styling and the role your scalp plays in the overall health and appearance of your hair. With a passion for hair wellness long before it was a trend, Helen launched Act+Acre in 2018, a pioneer in scalp care that hones in on the idea of skincare for your scalp. Read on to learn more about her career journey, her tips for creating a scalp care routine, and the hair care trend she'll never participate in.
You started in the hair industry as a stylist — when did your appreciation for scalp care come into play?
I've always had a passion for hair care and hair health. After years of working as a stylist, I continued to notice a common theme of poor scalp health among my clients. So, I decided to take a deep dive into all things scalp care and scalp health to learn as much as I could about its role in overall hair health. At the time (and still to this day), everyone was so focused on their skincare and hair care routines, but there were no products on the market to address the skin on our scalps. From there, I decided to start Act+Acre, and the rest is history!
You're also a USTI Certified Trichologist. What was the process like to get that certification, and how did that help to shape Act+Acre into what it is today?
My trichologist courses really allowed me to take a deep dive into all things scalp care and scalp health. Throughout the classes, we learned about the functions of the scalp and common hair and scalp conditions such as dandruff, psoriasis and seborrheic dermatitis. We also spent a lot of the course studying and learning about hair loss and the differences between Diffuse Alopecia, Alopecia Areata, Traction Alopecia, and Cicatricial Alopecia.
The knowledge I gained from my trichologist training has fundamentally changed the way I approach hair care and more importantly scalp health. Scalp health is at the root (pun intended) of everything we do at Act+Acre, and it's really been the driving force pushing our brand forward since we launched in 2018.
I know using clean, quality and science-backed ingredients is very important to you. What would you say sparked this idea of skincare for your hair?
There are so many ties between skincare and scalp care. The scalp is an extension of your face, and many people don't know this, but it actually ages six times faster. Just like you would be using a serum, SPF and retinoids on your face to protect against aging and keep the skin healthy, you need to be doing the same for your scalp. We're committed to creating clean, science-backed scalp care solutions that give you your healthiest scalp, and in turn your healthiest hair.
TikTok is always coming up with zany new hair care trends and practices. What's one you swear by, and one you would never participate in?
I'm not sure if this is a hair care trend (yet!), but I swear by double cleansing/shampooing my scalp. Similar to your skincare routine, double cleansing does an incredible job of ensuring your scalp is actually clean. The first cleanse removes product buildup, while the second wash actually cleanses the scalp.
I've seen a ton of new scalp scrubs on the market over the past year or so, and I try to steer clear of these since the beads can create micro-tears in the scalp, leading to an increased risk of inflammation, irritation and infection. Instead, I recommend opting for a chemical exfoliant that contains salicylic acid or glycolic acid, which works to eliminate buildup and regulate sebum production, thus helping to balance oily hair. My rule of thumb is: If you wouldn't use it on your face, don't use it on your scalp.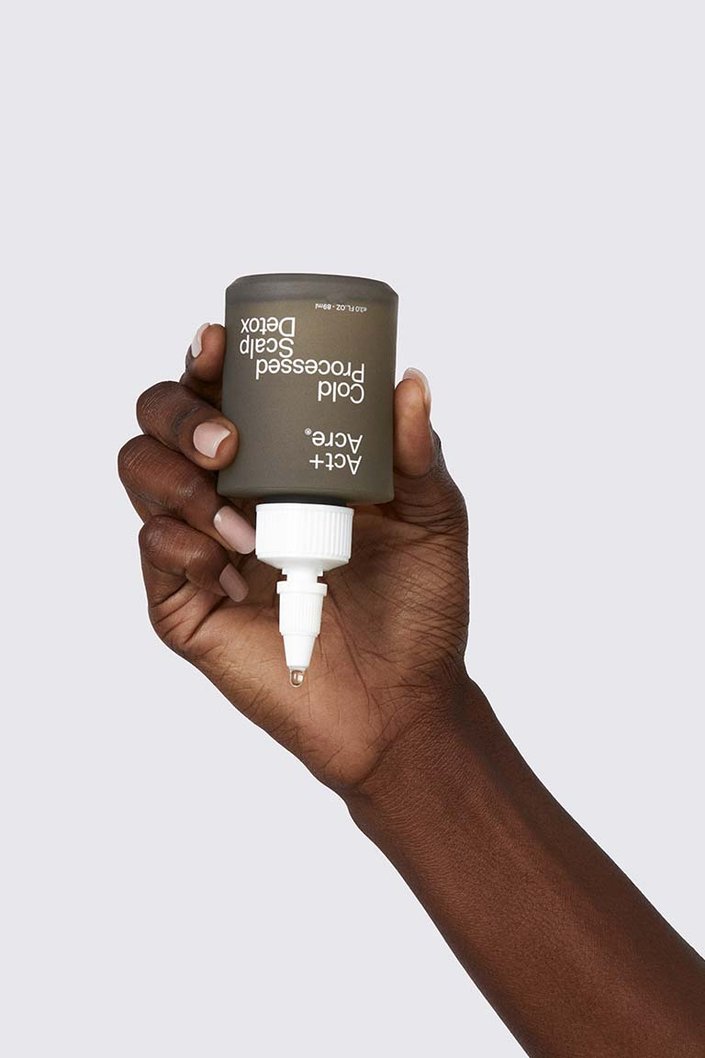 For the person who hasn't done any kind of scalp care in the past, what would you recommend starting off with, and what should they expect?
I always say that prioritizing the health of your scalp is the first step to really getting your hair to thrive. To get started, incorporate a weekly scalp treatment into your hair routine, such as our Scalp Detox Oil. It's a gentle pre-cleanse treatment that breaks down oil and removes product buildup from the scalp. Using a weekly treatment like this will ensure that your scalp microbiome stays balanced while preparing the hair follicles for healthy growth.
From there, always make sure to use a sulfate and silicone-free shampoo, and always double-cleanse the scalp. After each wash, follow up with a hydrating serum to soothe the scalp and balance the microbiome. I recommend our Cold Processed® Stem Cell Serum; it's formulated with 2% apple stem cells, which are clinically proven to promote healthy growth, and aloe vera, which works to nourish and soothe the scalp while adding moisture.
If I could recommend a third must-try product, it has to be our Scalp Renew treatment. Scalp Renew is a chemical exfoliant and contains salicylic acid which works to gently remove dead skin cells, and peppermint oil to stimulate blood flow to the hair follicle. Just like a chemical exfoliant for the skin, this helps keep the scalp healthy and rejuvenated so the hair has the best environment to grow.
It appears like more people and brands are starting to realize the importance of scalp care, but as someone who's always prioritized that, what do you expect the future of scalp care to look like?
It's so exciting to see that scalp care is emerging into its own category. Previously, there was so little education in the area and people weren't able to identify what scalp issues they had — it was just a one-stop-shop. Historically, we have seen a one-size-fits-all solution; if you see flakes, you must need a dandruff shampoo, but the reality is there are many different things it could be. As the education and awareness surrounding scalp health continues to grow, we predict a shift away from this as customers become more knowledgeable about scalp care solutions that fit their individual needs.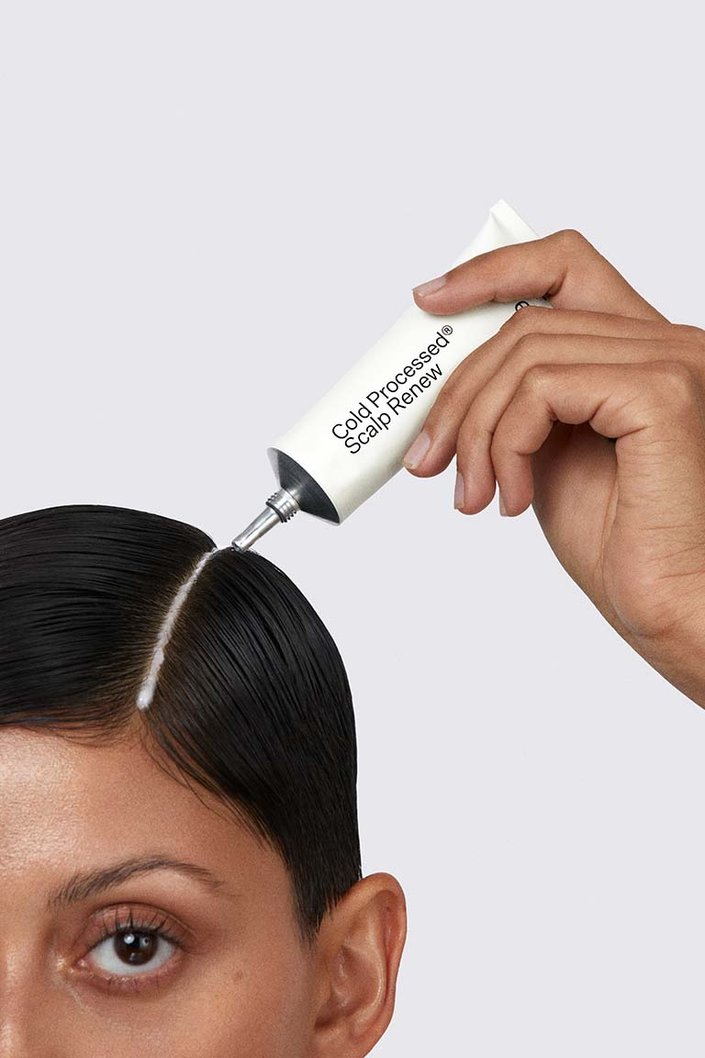 Read more

Back to top