Act Your Age: How Our Skin Care Needs Change As We Age
June 22, 2016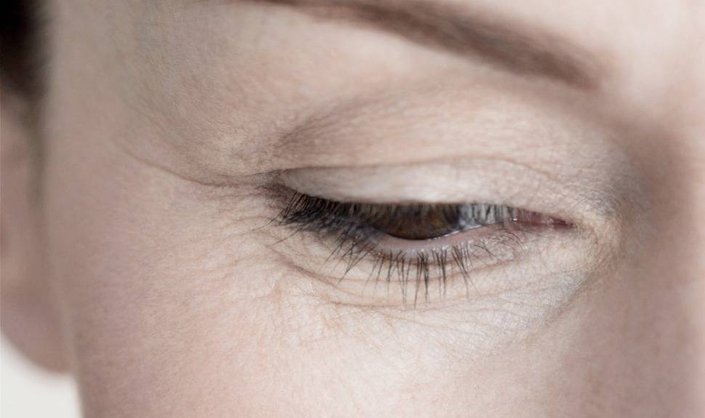 SUN DAMAGE 
"If you have not started incorporating retinol into your skin care regimen, now is a good time to start. Studies show retinol helps diminish the appearance of age spots from both environmental and intrinsic aging. Additionally, retinol helps minimize the appearance of pore size, while reducing blemishes associated with problematic skin. I like SkinCeuticals Retinol 0.5 as it contains bisabolol, which calms skin and minimizes visible irritation commonly associated with the use of retinols." Be sure to use your retinol at night and follow up with broad-spectrum SPF in the morning to prevent further skin damage. 
MORE NOTICEABLE CROW'S FEET
"I recommend starting an anti-aging eye treatment. Skin that is regularly exposed to sun and pollution is vulnerable to highly-destructive molecules called free radicals, which can wreak havoc on your skin. Free radicals can damage DNA, proteins, and lipids (like the ceramides your skin needs) causing premature wrinkles, age spots, and discoloration." Some of our favorite products to combat crow's feet include: SkinCeuticals A.G.E. Eye Complex, La Roche-Posay Active C Eyes, Vichy LiftActiv Retinol HA Eyes, and L'Oréal RevitaLift Miracle Blur Eye.
DULLNESS
"As we age, our cell renewal factor (CRF) or cell turnover rate slows down (14 days as a baby, 21-28 days as teenagers, 28-42 days at middle age, and 42-84 days over 50 years of age). Cell turnover is the process by which our skin produces new skin cells which travel from the lowest layer of the epidermis to the top layer and then shed off the skin. This is what keeps dead cells from building up on the skin's surface. As we age, the top layer of the skin, the one we see, touch, and even agonize over, becomes dull. We lose our 'glow.'" Engelman recommends regular exfoliation to promote surface cell turnover and eliminate dry, flaky, and dull-looking skin. For an in-office treatment, she recommends a facial with microdermabrasion or a SkinCeuticals skin peel.
SKIN THAT DOESN'T BOUNCE BACK AS FAST
"If you've tried pressing on your skin for a short period of time, you may notice that it takes a bit longer than it used to for the indentation to go away. That is because collagen and elastin production slows down in our late twenties or early thirties. For in-office treatments, I like a fractionated CO2 laser (to help achieve that youthful, supple appearance), and a concentrate formulated with antioxidants, peptides, and stem cells." 
DEEPER DARK CIRCLES AND UNDER EYE BAGS
"If you've always had under-eye bags or dark circles, you may notice that they're deeper and darker and those under eye bags are just getting bigger. It's because the skin in that area is thin and as you age, the skin thins more, making the area more translucent. Cut out salt and alcohol, which can lead to water retention and exacerbate swelling. Sleep on your back with an extra pillow to help drain the fluid that can accumulate around the eyes when you're lying down, and if you still notice puffiness in the morning, try a cold compress."
Read more

Back to top