Career Diaries: Ada Polla, CEO of Alchimie Forever, Talks About the Importance of "Clean-ical" Beauty
January 29, 2020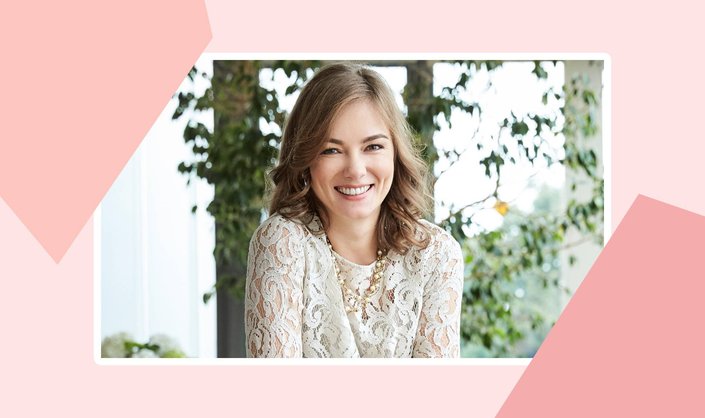 Here at Skincare.com, we love shedding light on boss women all over the world who are making moves in the industry. Meet Ada Polla, CEO of the skin-care brand Alchimie Forever. Polla got her start in skin care thanks to her father who was a dermatologist in Switzerland. After he created the Kantic Brightening Moisture Mask, the brand's most popular product, Polla made it her mission to bring her father's legacy to the United States. Now, more than 15 years later, the brand carries 16 products across skin and body care and can be found at some of our favorite retailers, including Amazon, Dermstore and Walgreens. To learn more about Polla's journey and what's next for Alchimie Forever, read on. 


Can you tell us about your career path and how you got started in the skin-care industry?
I grew up in Geneva, Switzerland, and started working with my father in his dermatology practice when I was 10 years old. He was working 15-hour days, seven days a week and could not find anyone for his front desk during early mornings, late evenings or weekends, so I filled in throughout my school years. I moved to the United States in 1995 to attend Harvard University, and what was meant to be four years in the States has since turned into a lifetime. After graduating college, I worked in consulting and then for a medical device company, slowly making my way back to the family industry of beauty. I moved to Washington D.C. for business school (I received my MBA from Georgetown University), knowing that I wanted to work in the family business. First I thought about opening a medical spa here, like our Forever Institut in Geneva, but I am not an M.D. and was afraid of the real estate commitment. So instead, while in business school, I developed our brand of products, Alchimie Forever, and began selling it in the U.S. in 2004. And the rest, as they say, is history.
 
What's the story behind Alchimie Forever and what was the original inspiration? 
Believe it or not, the beginning of Alchimie Forever stems from crying children — truly! My father (Dr. Luigi L. Polla), a leading dermatologist in Switzerland, was the first to offer laser technology in Europe back in the mid-1980s. Back then, lasers were used to treat port wine stains and hemangioma in infants and toddlers. Parents from all over Europe would bring their children to my father's practice for the pulsed dye laser treatment. While they were extremely effective, the treatments created pain, swelling, heat and irritation (as is the case with lasers) in the kids' skin, and they would cry. My father is a softie and can't stand to see a child in pain, so he set about creating a product that could be applied to the child's skin immediately post-treatment to heal the skin and subsequently stop the tears. That is how our Kantic Brightening Moisture Mask was born. The parents of my father's patients would apply the cream to their own skin to encourage their children to try it, and they absolutely loved the texture, the soothing factor and, most importantly, the results. They began asking my father to create more and more batches of the mask — as well as other products — and that was the true start of Alchimie Forever. Over 15 years later, here we are, with 16 SKUs across skin and body care (and more in development!), incredible retail partners (Amazon, Dermstore and Walgreens, as well as select spas, pharmacies and beauty boutiques) and a thriving professional spa business. 



What challenges did you face when you were launching Alchimie Forever in the United States?
How much time do you have?! In full disclosure, there were so many. First of all, at the beginning, I had no idea what I was doing. I had never created and marketed a beauty line before — in the U.S. or elsewhere. Second, I was in business school finishing my degree and launching a business simultaneously — ambitious to say the least. Third, the European consumer and the American consumer are quite different, and I had to adjust everything we had been doing at home to our new market. And, I started alone, which means I was doing everything, no matter how small or large the task. It was overwhelming and exhausting. I could keep going. All of these challenges were amazing learning experiences, however, and have made me who I am and Alchimie Forever what it is today. 


Tell us about the ingredients in your products and why it was important to be clean, vegan, cruelty-free, recyclable and certified by PETA.
I was raised with values that included caring for the planet we live on and for the animals. My father's parents were farmers. He was always very close to the Earth and loved animals. It came naturally to us to make products we could feel good about using and that we could personally stand behind. It has always been interesting to blend this with our clinical background. Our positioning of being clean and clinical (clean-ical as we call it) truly comes from our origins and backgrounds, not from a consulting report or a focus group. 

To us, clean means free of a number of ingredients that [we believe] are not good for you. We formulate according to European standards — A.K.A without 1,300 common [potential] toxins. But also we believe in clean in terms of manufacturing practices, such as being cruelty-free, and packaging practices, like being as environmentally friendly as possible. We define clinical as results-oriented, doctor- (preferably dermatologist-) formulated and efficacious. Our ingredient philosophy focuses on safety and efficacy over source. We use both safe botanicals and safe synthetics to create products that will make a visible difference in your skin and that you can feel good about using. 


What's your daily skin-care regimen?
I take my skin-care routine very seriously; so it goes when your father is a dermatologist. 

In the morning I use the Alchimie Forever Gentle Cream Cleanser in the shower. Then I follow up with the Pigment Lightening Serum, Tightening Eye Contour Gel, an Aveda Tulasara serum (I love them all!), Kantic+ Intensely Nourishing Cream and the Protective Day Cream with SPF 23. 

In the evening, I use the Purifying Gel Cleanser and then it depends. Twice a week, I reach for the Advanced Retinol Serum. Currently, I'm testing the Trish McEvoy At-Home Peel Pads. I am using them once a week. I love the Vintner's Daughter serum and have recently started using it with a jade roller. I was super skeptical about these rollers but actually love mine. Then I use our Rejuvenating Eye Balm and Kantic Calming Cream.


What's your favorite Alchimie Forever product? 
While I don't have children, I imagine that this question feels a bit like asking a parent who their favorite child is. I love them all and develop most products with somewhat a selfish goal in mind (read: my own skin). As I write this, however, I have to admit our Advanced Retinol Serum is one I cannot live without. I use it twice per week and see immediate results in terms of glow and skin tone. I also notice my fine lines and brown spots are less visible. This product is a must for any non-pregnant or non-nursing woman in her 40s.


What advice do you have for aspiring female entrepreneurs and CEOs? 
First and foremost, work hard — harder than anyone else in your class, office, department, etc. Second, support other women in and out of your field. The success of one woman is the success of all women. And third, let go of the idea of work-life balance. Balance is static. Instead, embrace the concept of harmony. Is your schedule in harmony with your priorities — whether it be launching a business, running a business, having children, going to the gym, making time for your friends? That is the important question. 


What's next for you and the brand? 
We are all about making people feel better about how they look and feel. To continue to do this, speaking about the immediate future, we are working on two new products that I am so excited about, both focused on acne-prone skin, a definite gap in our offering. I am also working to expand our distribution, both in retail and in the professional channel. 


What does beauty mean to you?
Looking good means feeling good and doing good. This is one of our guiding principles. A reminder that beauty is more than skin deep, and it's all about being the best version of yourself in terms of how you look, but also how you feel and how you act. 

Read More: 
Career Diaries: Meet Rachel Roff, Founder of Urban Skin Rx
Career Diaries: Meet Gloria Noto, Founder of NOTO Botanics, a Natural, Multi-Use, Gender-Fluid Cosmetic Brand
Career Diaries: Meet Nichole Powell, the Woman Who Founded Kinfield
Read more

Back to top