Could Bath Bombs Harm Your Skin? We Find Out
November 10, 2020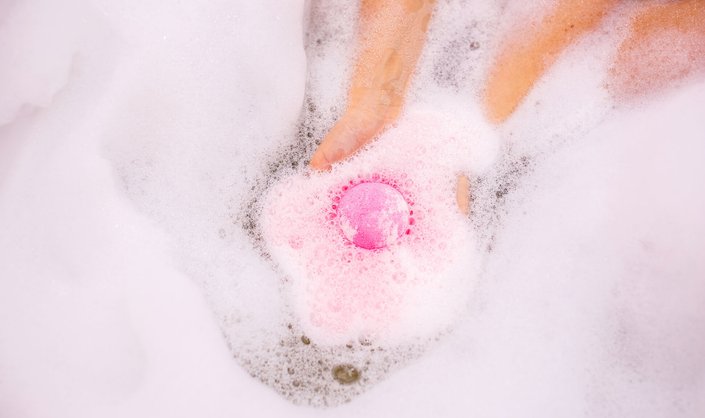 Fizzing bath bombs smell nice and leave a swirl of beautiful colors in bath water. Although they're pretty to look at and experience, we were curious to know whether bath bombs are actually good for your skin. To find out, we talked to board-certified dermatologist, founder of Kwan Dermatology and Skincare.com consultant Dr. William Kwan.
What Are Bath Bombs?
When dropped in water, bath bombs begin to fizz, bubble and break down, releasing an array of colors that swirl through the tub (which makes them different from bath salts and oils). Bath bombs erupt due to their concentration of sodium bicarbonate and carbon dioxide. When dry, these chemicals are inactive, but once they touch water, the two react together to create the bubbles. As a result, the colored dyes, fragrances and sparkles within the bath bomb begin to release into the water until it eventually fizzles out. 


Are Bath Bombs Good for Your Skin?
While many people can't get over the enticing colors and scents that bath bombs provide, Dr. Kwan says that he is not a fan of them. Even though some bath bombs are infused with nourishing oils that can be hydrating to the skin, Dr. Kwan says that the aggressive chemicals that make these bath products fizz might actually do more harm than good. "Some might be drying on the skin, and the fragrance and color could be irritating to some skin types," he says. On top of this, many bath bombs also include dyes and glitter, which can aggravate your skin further and be difficult to remove. 

Moral of the story? Bath bombs are more for enhancing the color and scent of your bath than nourishing the skin. And while it's possible that your skin won't react negatively to a bath bomb, dry or sensitive skin types should always proceed with caution to avoid any potential irritations or dryness. 


So, What Should I Use if I Can't Use a Bath Bomb?
If you're looking to add a luxurious feel to your bath time without using a bath bomb, opt for nourishing bath oils, soap or salt instead. Try the Kiehl's Lavender Foaming-Relaxing Bath, which foams into a relaxing scented bath and is also infused with ingredients that moisturize the skin. If you're feeling really fancy, you can also try infusing your bath with an oil like the Diptyque Precious Oils for Body and Bath. It's formulated with almond, argan and macadamia nut oils and can be poured into bath water to soothe and moisturize your whole body.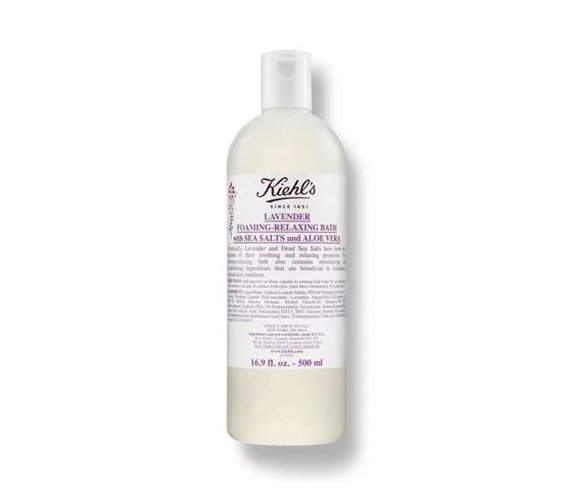 Photo: Shutterstock 
Read More:
The Best Time to Apply Body Lotion Because, Yes, There Is One
Don't Exfoliate Your Face With a Body Scrub — Here's Why
For Soft Skin, Try These Body Lotion-and-Oil Pairings
Read more

Back to top